---
Other Electric Products Recipes
Slow Cooked Irish Coddle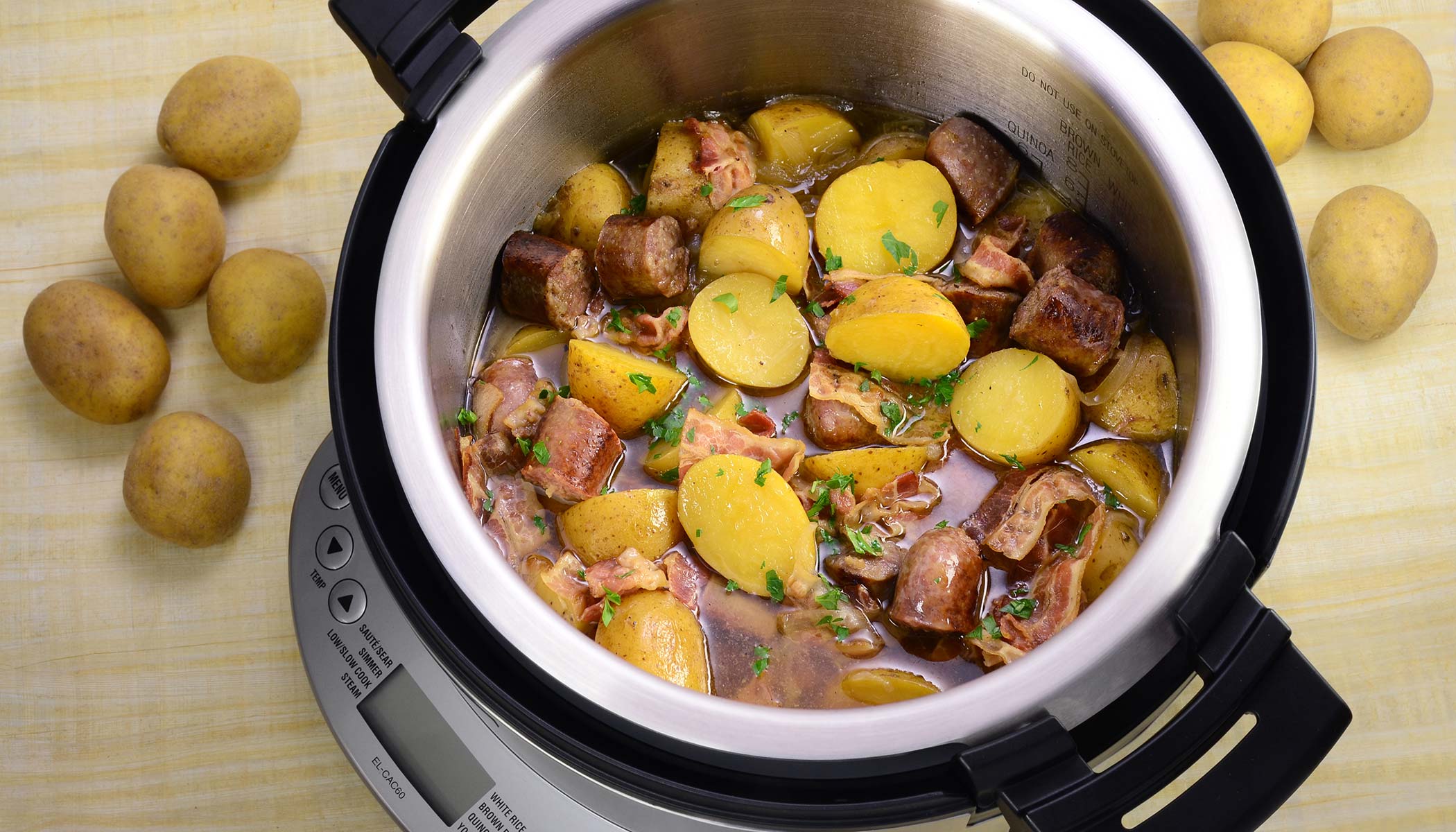 Coddle is a traditional Irish dish made of sausages, bacon, onions, and potatoes, and simmered in stock with salt and pepper. This is a hearty one-pot meal that is quick and easy to make!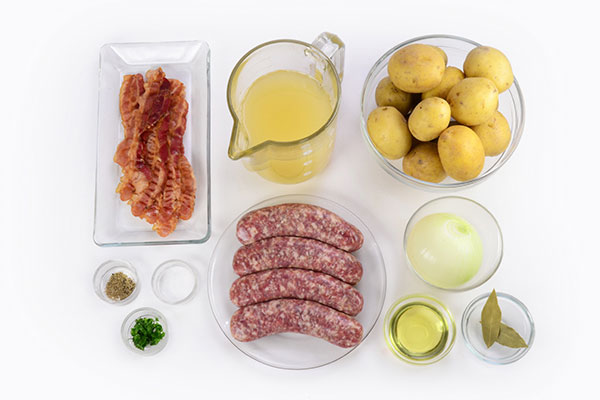 Ingredients (serves 4):
2 oz. fully cooked bacon (about 8 slices)
1 medium onion
2 lbs. potatoes of your choice
2 Tbsp. vegetable oil
4 Irish sausages, uncooked (about 1 lb.)
2 bay leaves
2-1/2 cups chicken stock
Salt and pepper to taste
Garnish:
*This recipe was developed for the Multicooker (EL-CAC60). Adjustments may be necessary when using other models.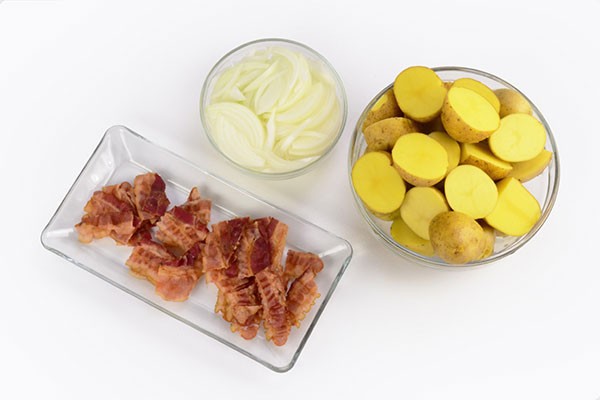 1
Cut bacon into large bite-sized pieces. Slice onion vertically into 1/4 inch wide pieces. Peel potatoes if necessary and cut into large bite-sized pieces. Set aside.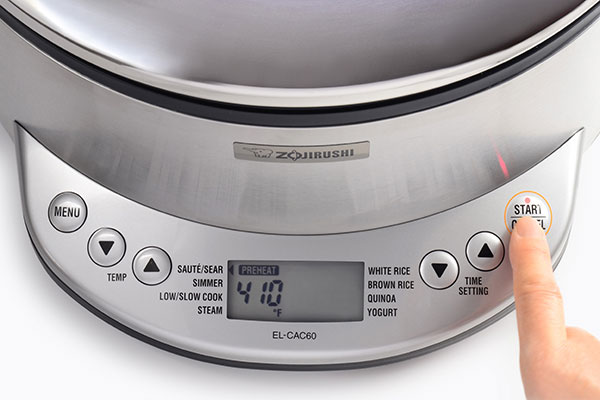 2
Preheat the Multicooker. Place the pot in the main body. Set menu to SAUTÉ/SEAR at 410ºF. Cover with lid, and press START/CANCEL to start.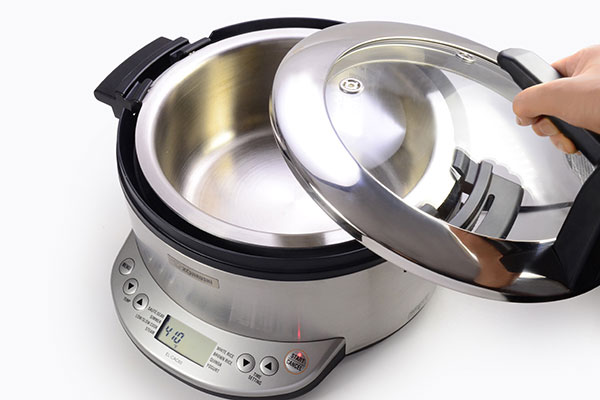 3
When the preheating completion beep sounds in approximately 15 minutes, remove the lid.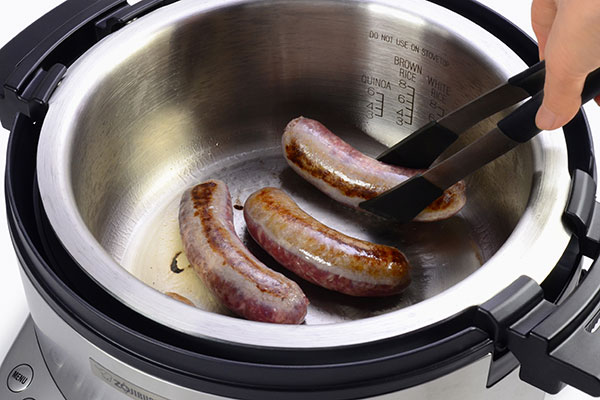 4
Add vegetable oil and sausages to the pot. Turn sausages while cooking to brown the surface, about 4-5 minutes. Transfer sausages to a plate and set aside.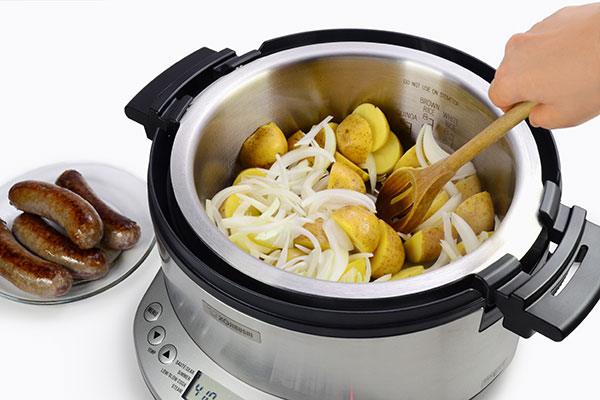 5
Add onions and potatoes to the pot and cook about 5 minutes. Press START/CANCEL to turn heat off.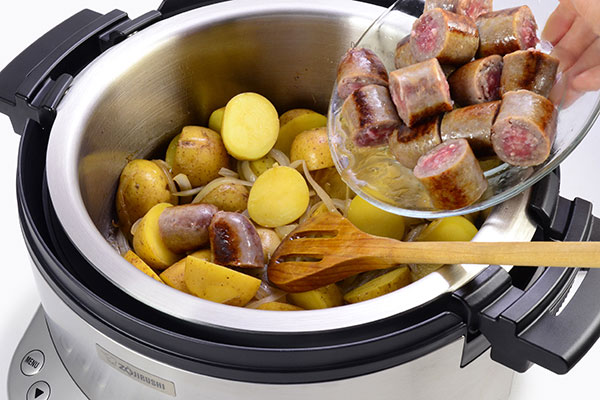 6
Cut cooked sausages from step 4 into large bite-sized pieces then return to the pot.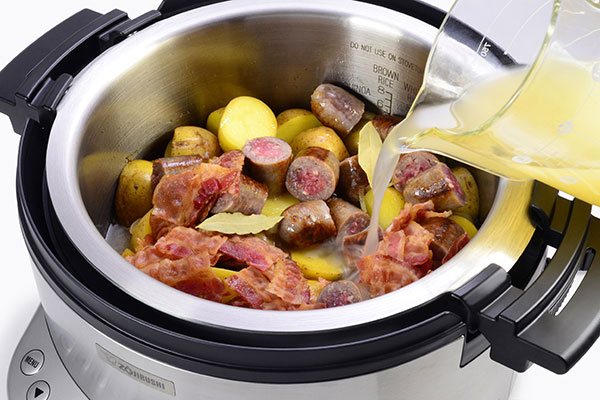 7
Add bacon, bay leaves and chicken stock.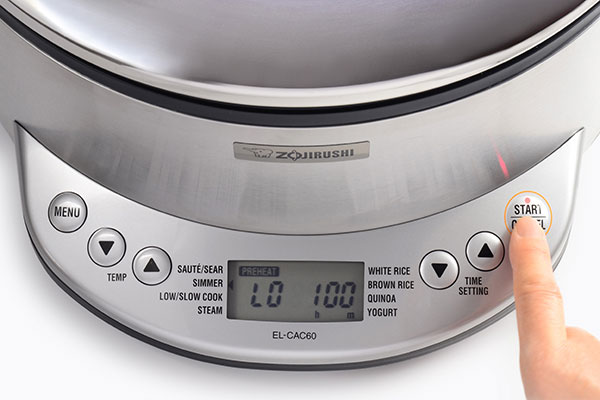 8
Slowly simmer the dish. Set menu to SIMMER at LO and 1 hour of cooking time. Cover with lid and press START/CANCEL to begin simmering.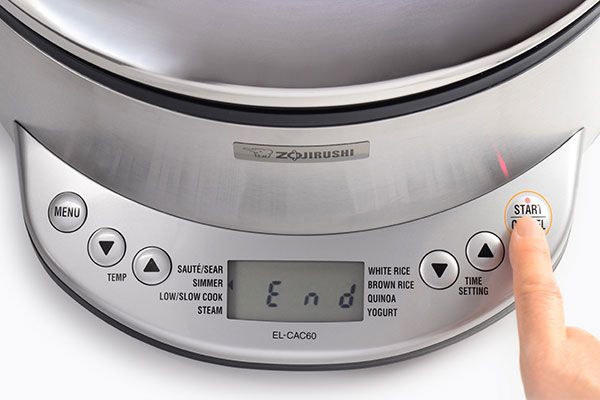 9
When the end beep sounds, press the START/CANCEL button to end setting.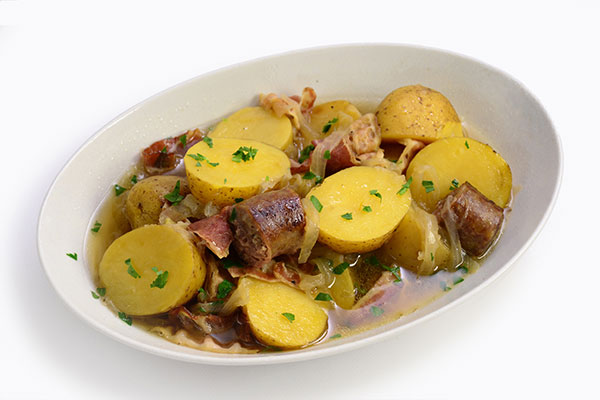 10
Remove bay leaves, add salt and pepper to taste. Serve in bowls and garnish with minced parsley. Enjoy!