---
Other Electric Products Recipes
Soothing Chicken Congee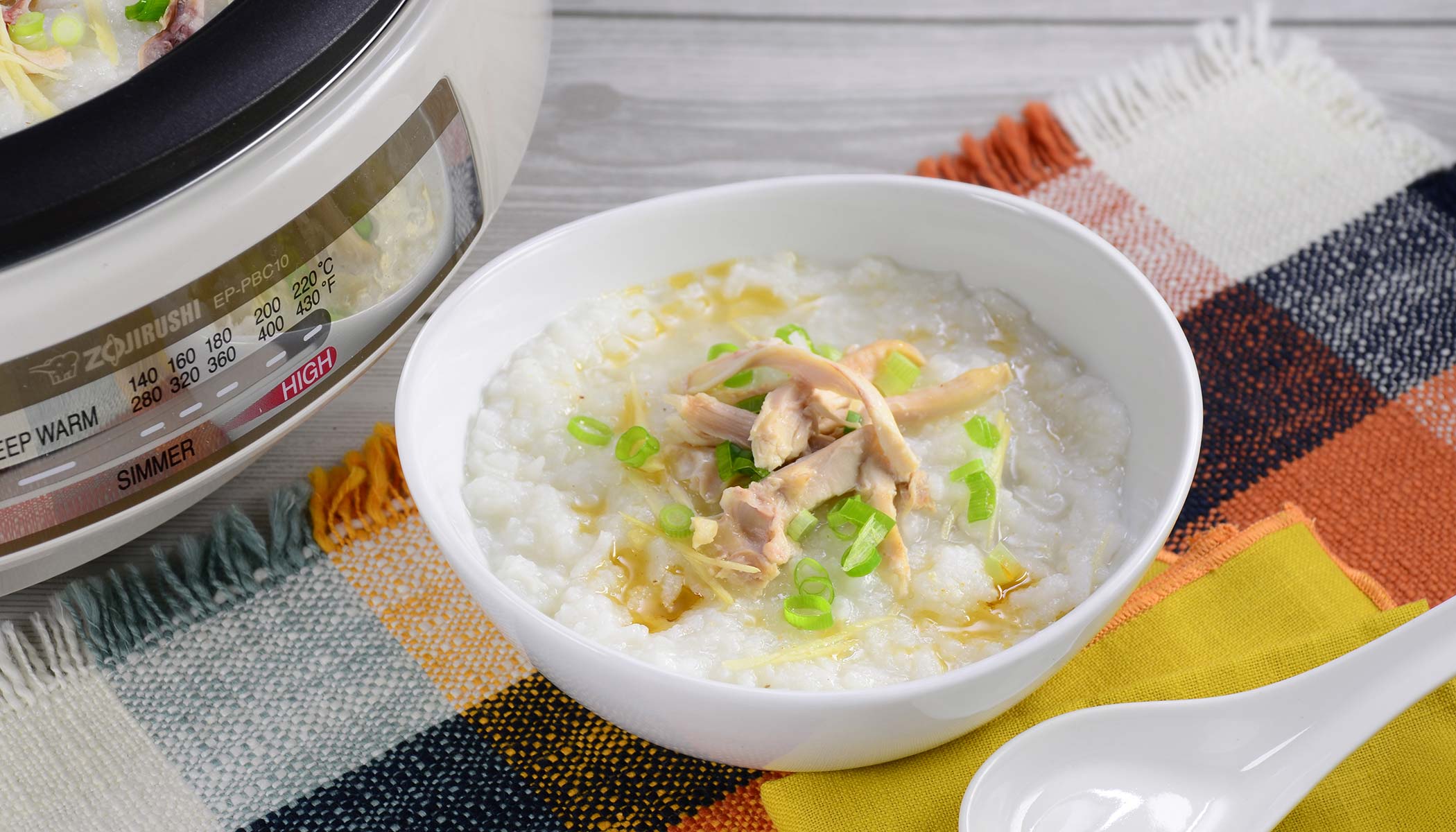 Unwind with this warm rice porridge. The chicken and ginger broth is soothing, making this a perfect meal to give your stomach a break.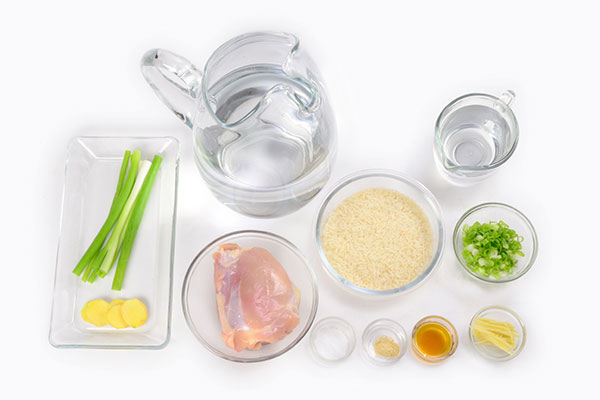 Ingredients (serves 3-4):
For Congee:
1 cup jasmine rice
8 cups water
8 oz. bone-in chicken thigh, skin removed
2 green onions, cut horizontally into halves
1 Tbsp. ginger, sliced
Salt and white pepper, to taste
1 cup water
For Topping:
1 Tbsp. ginger, finely julienned
2 tsp. sesame oil
2 green onions, finely sliced
*This recipe was developed for Gourmet d'Expert® Electric Skillet EP-PBC10. Adjustments may be necessary when using other models.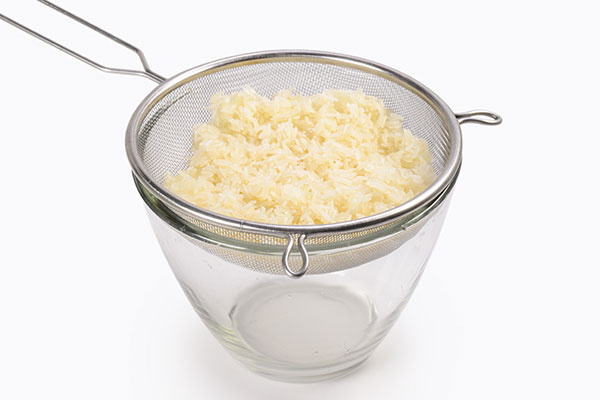 1
In a large bowl, rinse rice until water runs clear, about 3 to 4 times, then drain. Strain rice for 30 minutes.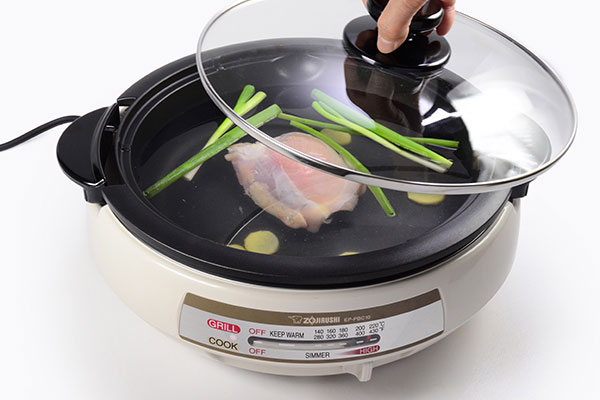 2
Set the Pan to the Skillet, add 8 cups of water, chicken, green onion halves and sliced ginger. Cover with lid, set the temperature to HIGH and bring to a boil.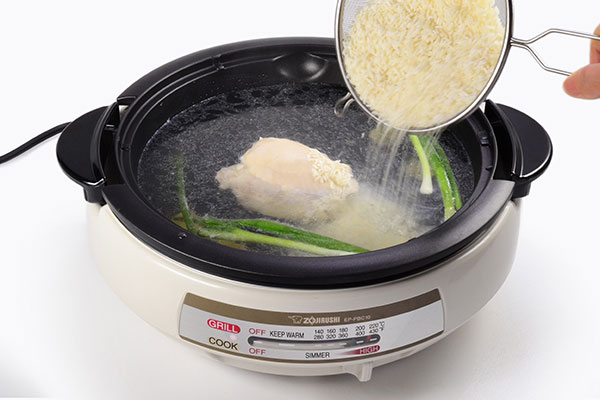 3
Open the lid, remove scum from the surface, and add the dried rice from Step 1. to the Pan. Bring to a boil again while stirring.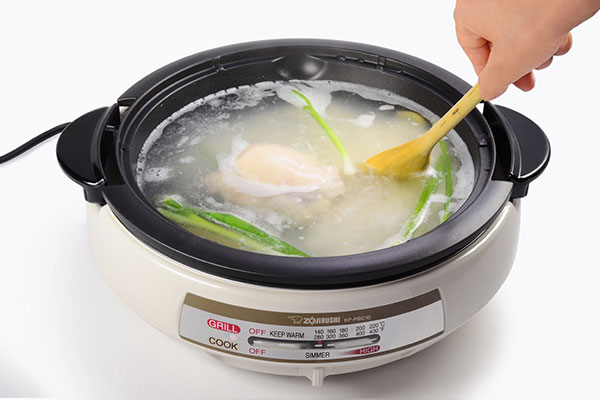 4
Reduce heat to SIMMER and cook for 30 minutes, stirring occasionally.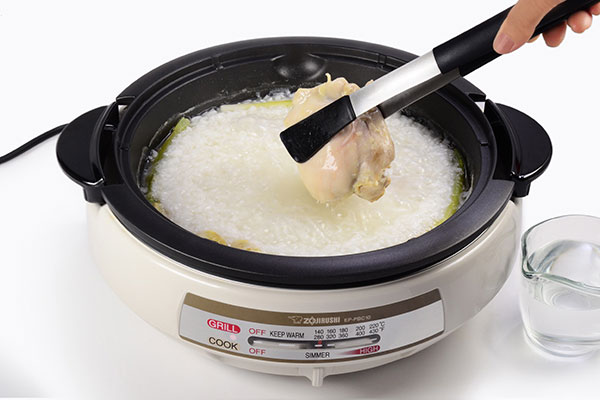 5
Using tongs, remove the chicken onto a plate. Then add another cup of water to the porridge.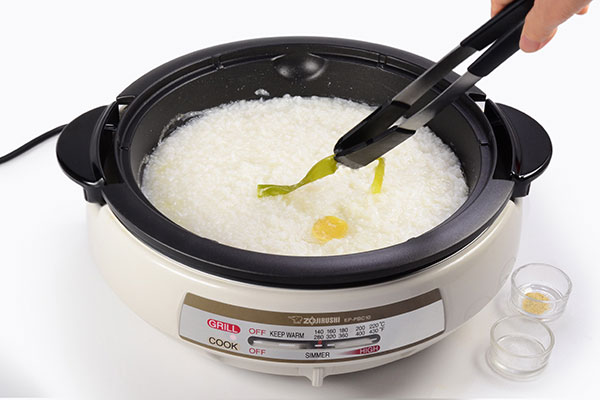 6
Simmer for 10 minutes, stirring occasionally. Remove and discard green onions and ginger slices. Add salt and white pepper to taste.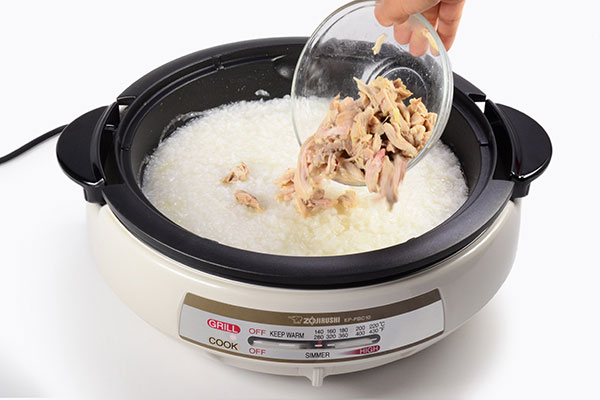 7
Shred chicken, and add the meat back to the porridge.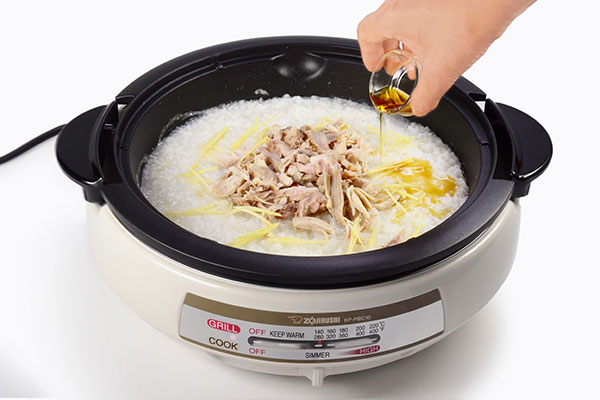 8
Add julienned ginger and drizzle sesame oil to the porridge. Turn heat off.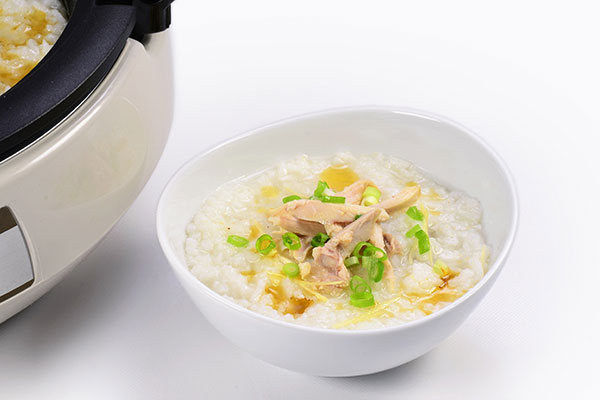 9
Serve immediately. Top with finely sliced green onions. Enjoy!