---
Vacuum Insulated Food Jars Recipes
Steel Cut Oatmeal To-Go in Your Food Jar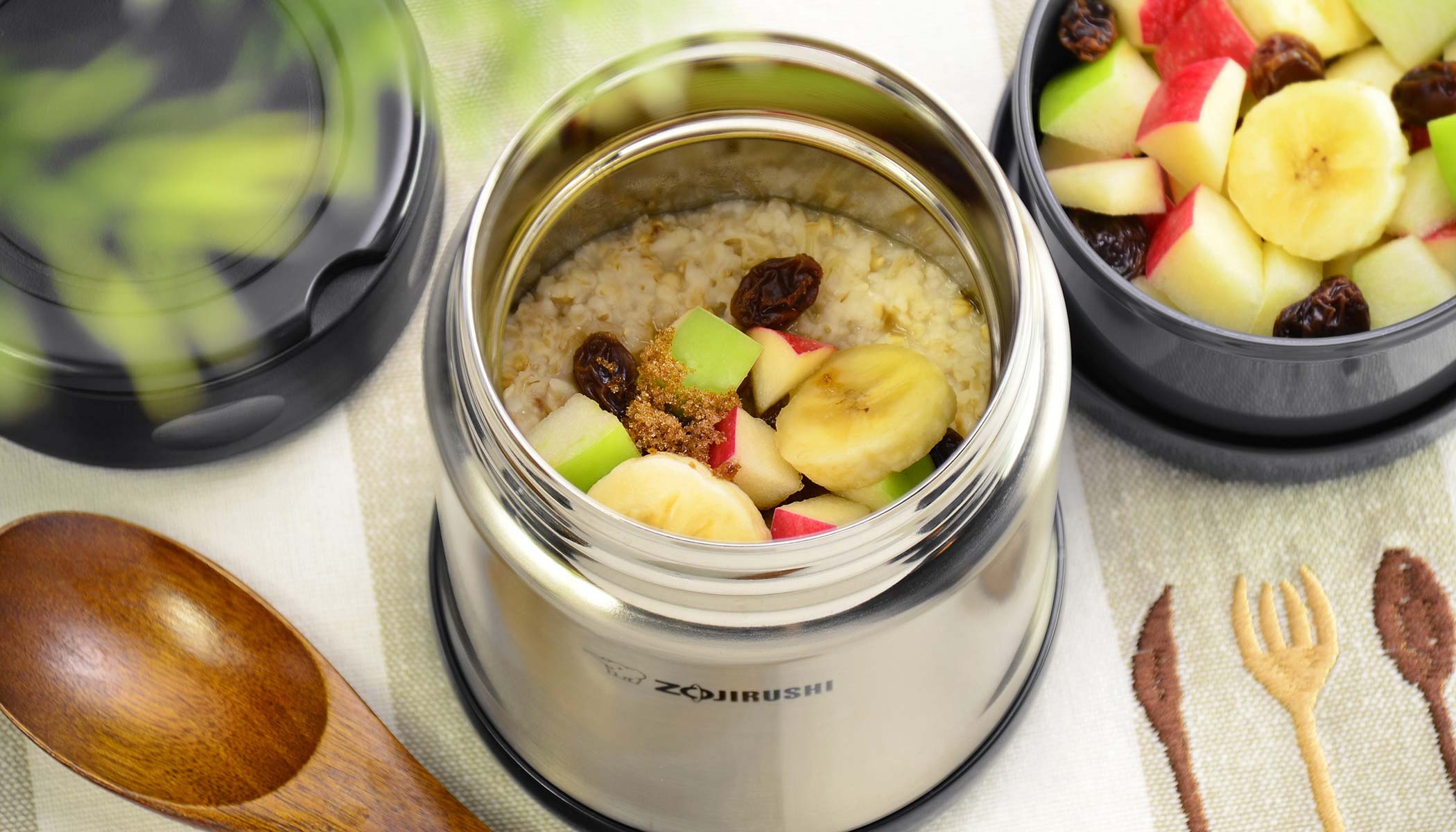 Yes, steel cut oatmeal can be made in a pot on the stove, or in a rice cooker, but did you know you can make it in your vacuum insulated Zojirushi food jar too? Because the insulation on Zojirushi food jars are so good, all you do is place the oats and hot water inside, seal, and out comes deliciously cooked steel cut oatmeal.
[For 12, 17, 25 oz. Zojirushi Stainless Steel Food Jars]
Ingredients (serves 1):
1/4 cup steel cut oats
2/3 cup boiling water, or follow the directions on the package
Sugar or fruits
*This recipe was developed for Stainless Steel Food Jars SW-EAE35/50 and SW-FBE75. Adjustments may be required for making this recipe in other Food Jar models.

*Please make sure not to overfill the food jar with ingredients, as the oats will expand with cooking, and may cause the lid to burst.
1
Preheat the food jar by pouring boiling water (not listed in ingredients). Close the lid and allow to preheat for 5 minutes.
2
Drain the water. Add oats and boiling water. Close the lid tightly and shake a few times.
3
After an hour, shake the food jar again to mix the oats. Let sit for another hour.
4
Open the lid and add sugar or fruits to your preference.