With longer days and farm fresh produce, May brings with it the earliest signs of summer.  The sun seems to shine just a little brighter, birds chirp a little louder and everything is in full bloom. After a long winter and nearly nonexistent spring, we are overjoyed to see things beaming and full of life.
May also is a special time in Japan as it marks the end of Golden Week.  It usually starts on April 29, marked by Showa Day, and ends on Children's Day on May 5th. With two other major holidays in between (and weekends), it turns into a 7-10 day long holiday when businesses close, and the Japanese travel.  If you've been having trouble reaching someone in Japan, this may be why!
In May we celebrate: fresh shrimp, sweet strawberries, asparagus and the last cauliflower of the season.  We've had so much fun using seasonal ingredients in our recipe tests and are excited to share them with you.  We hope that cooking and sharing our recipes will help you create moments to cherish forever.
Product of the Month: Home Bakery Supreme® Breadmaker (BB-CEC20)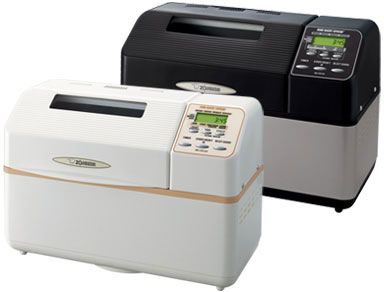 The product of the month for May is our Home Bakery Supreme® Breadmaker (BB-CEC20).  Our quality line of home appliance products extends to a successful line of bread making machines. It bakes a traditional rectangular shaped bread, featuring dual kneading blades, easy to read LCD control panel, a large viewing window so you can watch the progress of your bread as it bakes, and more.  The Home Bakery Supreme® Breadmaker is a unique product.  Not only can you make an array of great artisan breads but you can also make delicious fresh fruit jams to go along with your fresh baked bread! 
https://www.zojirushi.com/products/bbcec