June marks the official start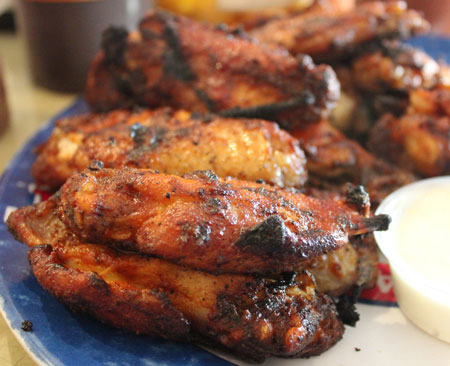 of summer, and at Zojirushi, we are here to welcome the season. The long days, warm weather and abundance of fresh produce throughout the summer season means more reasons for picnics, BBQs and summertime celebrations in the sun. So gather your family and friends for a get-together, and it's time to get your grub on!
Rocking the summertime fare is easy with Zojirushi. Our state of the art technology is rooted in generations of tradition and excellence, so that you can be prepared each and every time you cook. Here's to shared memories, good friends and of course, good food! Cheers and happy summer to you all!
Living Flowers Through Ikebana (生花)
Ever heard of Ikebana? Ikebana, also known as Japanese flower arrangement, is a traditional Japanese practice that is equal parts art, discipline and spirituality. The name comes from the word, ikeru (生ける) meaning "keep alive, arrange flowers" and hana (花) meaning" flower." Together, it means "to give life to flower."
The focus of ikebana is a bit different from floral arrangement in the U.S. Ikebana focuses more on stems, leaves, line and form, than colors, although minimalism is important in color and arrangement. Some arrangements might have just one or two flower blossoms while others may be just stems and leaves. There are several different styles of ikebana from the old and rigid to the modern and free. Each style has a similar set of principles, while showing slight differences in composition and form.
Ikebana is believed to have emerged out of Buddhist practices in the middle of the fifteenth century as a ritual offering of flowers to the spirits of the dead. Over the years, it has become a pillar of Japanese culture, and today is practiced by many from children to housewives.
Ikebana has gained popularity in the US, and most cities have ikebana clubs or classes that anyone can attend. As complicated as ikebana might seem, it's surprisingly relaxing and meditative once you get into the flow. The trick is to not think too much about it, and just let it wash over you. After a while, you won't know who's arranging who! So, if you are looking for a new hobby this summer, try ikebana. You might be surprised by what you find in the leaves and stems!
Product of the Month: Home Bakery Mini Breadmaker BB-HAC10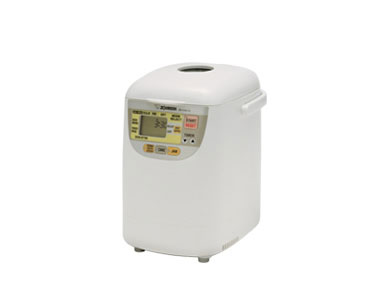 This month we'd like to feature our nifty yet wonderfully charming product – the Home Bakery Mini Breadmaker! With the Home Bakery Mini, you can enjoy fresh baked bread everyday without waste. Its sleek white look and study handle make it easy to store and transport. This compact unit saves countertop space and is the perfect option for smaller households. Like your bread soft or firm? Now you can choose, with three texture options from regular, firm, or soft. With its quick baking cycle option, you can enjoy fresh baked bread in just two hours. The unit also comes with courses for kneading pasta and cookie dough without the mess. It even has a jam function for all of your seasonal summer fruits! Now you can have both, homemade bread and jam all from one!
https://www.zojirushi.com/products/bbhac