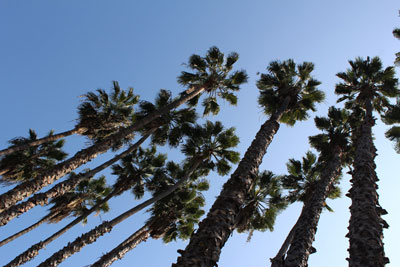 High-five to everyone who enjoys hanging out outside on a clear, sunny day! The sun is shining, the ocean is glistening, our test kitchen is packed with sweet summer corn and stone fruit, and we find ourselves wishing we were by the sea or out on a hike, or anywhere but in the office! Do you know the feeling?
On days like these, we suggest you pack up your lunch jars and vacuum bottles, and make your way for an outdoor lunch. Any meal can be very much enjoyed in the great outdoors with fresh produce and beautiful weather. Sharing a meal outside is a great way to rejuvenate, or look at a work project with a new perspective. It's also the perfect excuse to get outside for a bit and catch some fresh air, right?
Sweet peas, corn, strawberries and melons are all farm-fresh in August and just perfect to pack and grab on the go. Take them in your Zojirushi lunch jar and grab your lunch date, you will be enjoying the fruits of the summer well through September!
Kabuki (歌舞伎): The Japanese Theatre
Can you imagine a lovely summer afternoon at the theatre? What about an entire day? In Japan, a trip to the theatre is a daylong event. Traditional Japanese theatre or Kabuki is a live drama, rich in showmanship. Nearly four centuries old, it's a theatrical play of mime, dance, song, costumes and set design.
Kabuki dates back to the year 1603 in Kyoto. It quickly gained popularity and became a common form of entertainment. Kabuki was originally performed by women and young boys, who were later banned as performers because they were also available for prostitution, and Kabuki switched to all men actors in the year 1629. The new, all-male Kabuki was called Yaro-Kabuki where even female roles were played by men. The Kabuki of that era was notorious for its rowdy crowds and frequent fights.
One of the unique features of Kabuki is the hanamichi or flower path, which is an extended stage that stretches out into the audience. This hanamichi is used as a pathway for actors to enter and exit the stage, as well as a platform for actors to play out important scenes. Like many things in Japan, the Kabuki stage has become increasingly more advanced with technology featuring trap doors, hidden strings, lights and other surprises. Another is a mawari-butai, or revolving stage, which helps illuminate transitions.
Plots of Kabuki are similar to plots of plays performed in western style theatres. They are based on love stories, tragedy or conspiracies, comedies, historical events, and other well known stories. The plot is often based on a small section of a longer story, so to fully enjoy the performance it may be a good idea to read a little about the story.
Today, Kabuki continues to be a popular form of traditional Japanese theatre. Most Kabuki actors are famous stars, appearing in Japanese films and television. If you are planning a trip to Japan, don't forget to visit a Kabuki theatre – your trip would not be complete without a real Kabuki experience! In 2008 Kabuki was inscribed into the UNESCO Intangible Cultural Heritage Lists.
http://www.kabuki-bito.jp/eng/top.html
Tofu: The Perfect Warm Weather Snack
By the hottest month of the year, a few of you may be looking to eat something a bit…lighter. If you are that someone and have never had tofu, you've came to the right place! It's that spongy, sticky, cheesy looking stuff you aren't quite sure how to cook. The jiggling white, bean curdling substance sitting in water in the back of your fridge – yes, that stuff!
Believe it or not, tofu is delicious,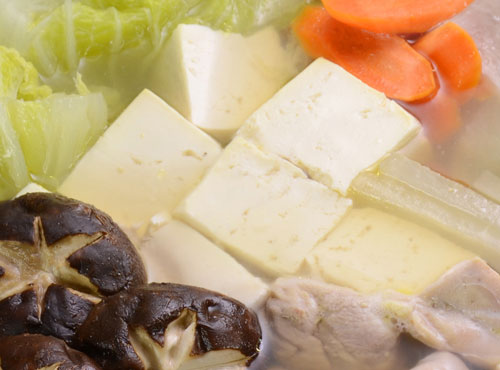 healthy, easy to cook, inexpensive and versatile. You can bake it, broil it, or fry it and each technique will give you a different and delicious result. Tofu is one of the easiest things to make as it takes on the flavor of virtually anything you cook with it. You can stir it up with veggies, add it to curry or toss it with steak for an extra bit of protein. You can even throw it on the grill for a smoky charred element!
Originating in ancient China over 2,000 years ago, tofu has been the center of many legends and myths over the years. Eventually making its way to Korea, Japan and India, tofu is now one of the most important elements in East Asian and Southeast Asian Cuisine. It is cheap to make, easy to store, low in calories and high in protein, making it a very popular item around the world. There are endless varieties from fresh to firm and dried to fried. If you were to travel across Asia you would find it in every meal from breakfast to dessert, proving tofu as one of the most delicious and versatile ingredients around.
Oh, and did we mention that tofu is also good for you? It's high in the right kinds of proteins, and is believed to reduce the risk of heart disease, cancer and high cholesterol. And yes, it tastes good too! Not convinced? See for yourselves. Try incorporating tofu into your dishes, and let us know what you find. You just might be surprised! Best of luck and happy cooking!
Product of the Month: Stainless Steel Food Jar (SW-EAE35/50)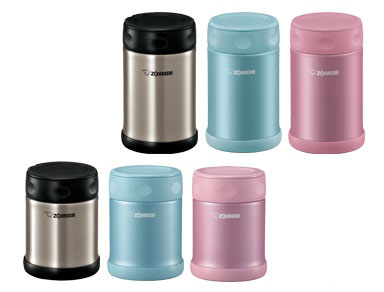 The Zojirushi Stainless Steel Food Jar is the featured Product of the Month for August. This amazing portable food container comes in a classic stainless steel design along with two other vibrant colors to choose from. The vacuum insulated container keeps food hot or cold for hours. This is perfect for sending the kids to school with a fresh lunch from home or to take a warm soup or chilled fruits for lunch to your outdoor adventures!