Recently I went on a camping trip with my son and a bunch of Boy Scouts to Calico Ghost Town. For those of you who aren't familiar, Calico is a Historical Landmark located near the Mojave Desert in California. Nestled against the mountains, Calico was a silver mining town in the 1880s during the Gold Rush days. Today the old town has been restored as a tourist attraction, and visitors can go to see what an old western town used to look like. If you've ever driven the route to Las Vegas on Interstate 15, you've probably seen the signs pointing to Calico Ghost Town.
We went to visit Calico too, but we also went to fire off model rockets at a nearby dry lake bed–and I took my Zojirushi Stainless Mug with me. I just thought it would be fun to get the bottle into the shot–doesn't it look like it could be on another planet?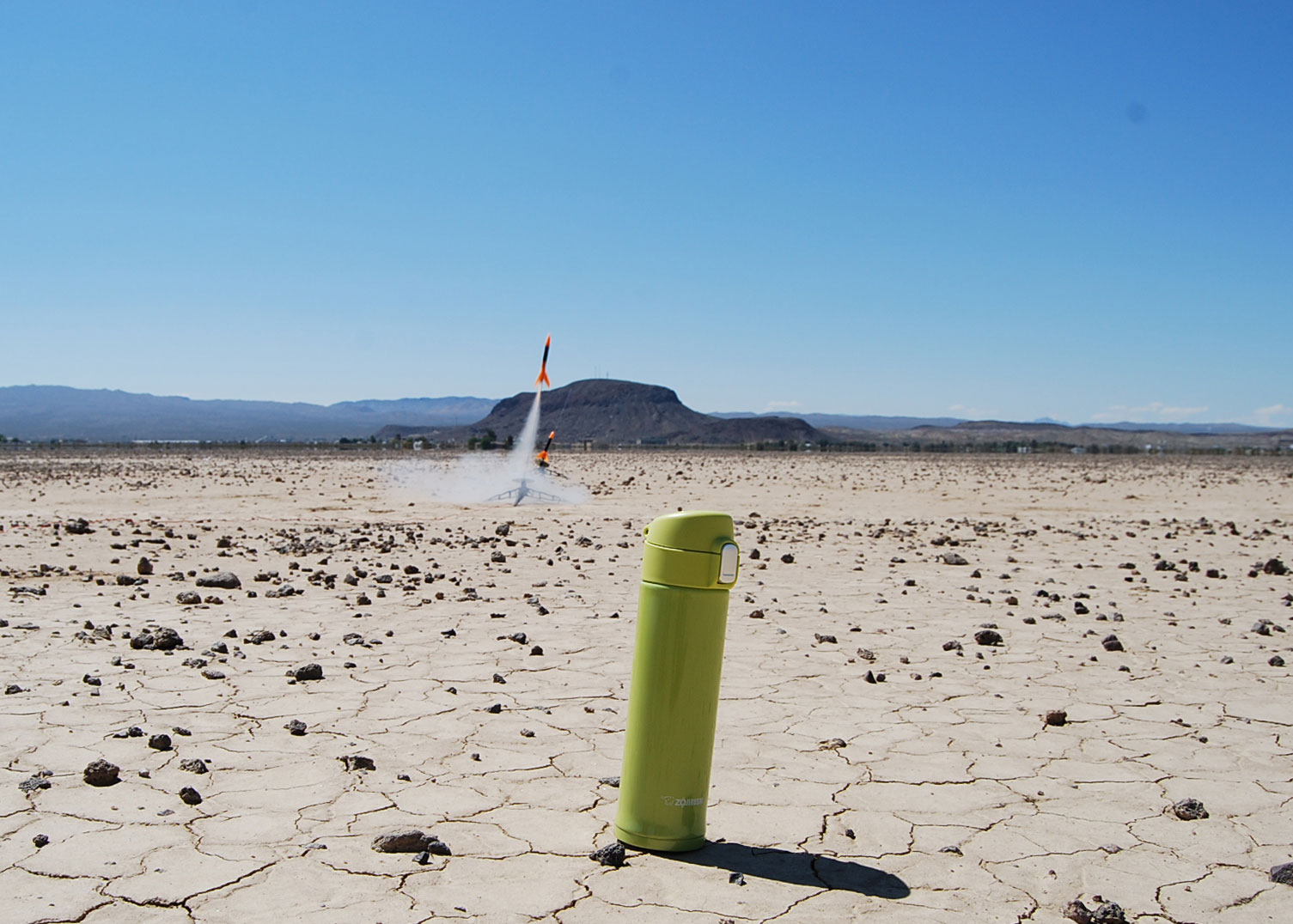 It was typical desert weather; cool and crystal clear when we got there, and warming up a lot by the time the first rockets took off. The ice water that I brought in the bottle helped–a lot.
At camp, it was more of the same–sleeping on rocks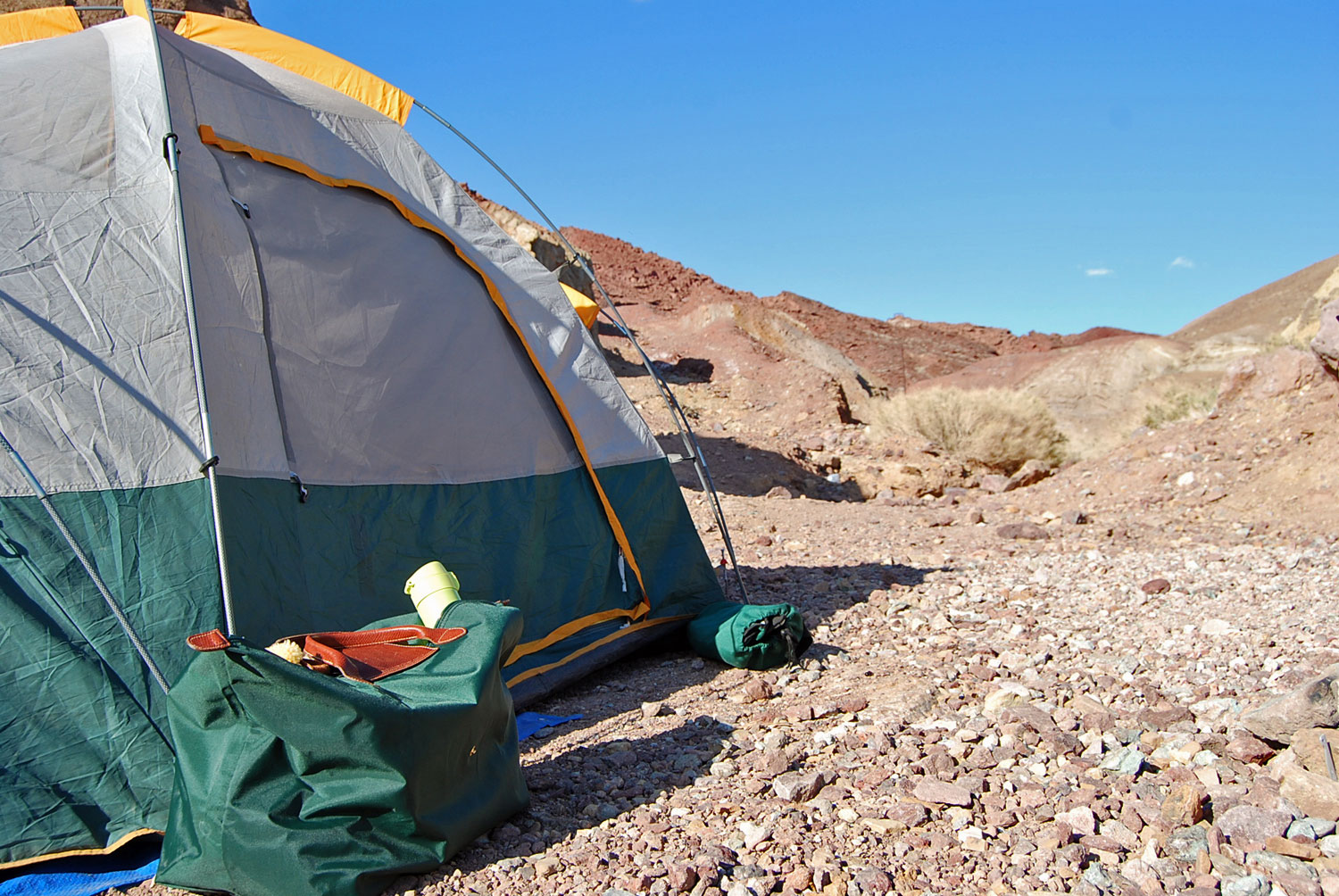 by the side of the mountain! But it was fun; the food was great, the boys all had a good time visiting the ghost town and learning about the history of the mine, and we all fulfilled our scout camping requirements. I have to confess though, I got zero sleep…
To see the rocket video, click this link.