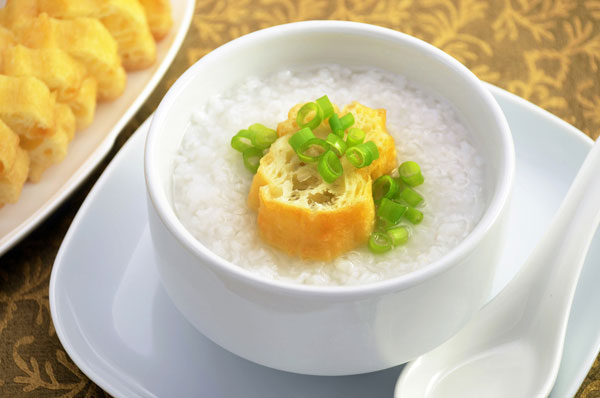 Ever wonder what everybody else eats when they're down with a cold? Having been brought up on okayu, or rice porridge, whenever I came down with the flu as a kid, I started wondering what other cultures do when the sniffles take over. Of course, the great American cure is chicken soup–apparently it's even good for the soul; and there have been scientific studies done on its actual physical benefits too, like the steam from hot soup being good for congestion, or the inhibitive effects on inflammation which is the cause of sore throats.
Most comfort foods during times of illness are easy to digest and kind of on the bland side because, let's face it, we don't have much of an appetite when we're sick anyway. Hot broth like chicken soup does make us feel better, doesn't it? It's also the recommended food in Germany too, and the Jewish variation is Matzo ball soup, often called the "Jewish Penicillin".
In Italy it is of course pasta, but it is strictly dieta in bianco, meaning a white diet. Nothing more than boiled pasta with a little bit of butter or olive oil and parmigiano, the water used to boil the pasta can be a beef broth, but it has to clear, strained, and fat-free. Other cheeses are too strong, so parmesan is used as the only flavoring, and small pasta is used so it can be chewed easily.
Australians love their Vegemite on toast when they're sick, even though it hasn't been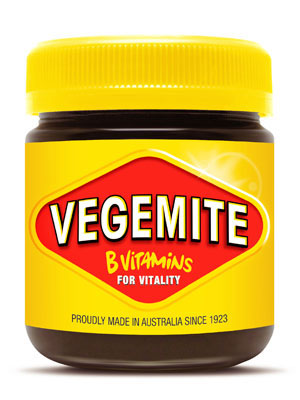 described in flattering terms by others. President Obama once said "It's horrible" and called it a "quasi-vegetable by-product paste that you smear on your toast for breakfast." Vegemite is actually leftover brewer's yeast extract mixed with vegetable and spice additives. It's been described as salty, slightly bitter and malty, but it is rich in umami, similar to beef bouillon.
In India, a simple porridge of beans, vegetables and rice called khichri (pronounced kich-ah-ree) is their comfort food–used to nourish babies, the elderly and the sick. To many Indians it even has spiritual meaning as a detoxing and cleansing health food. Many versions use spices like curry powder or tumeric, and the white rice (basmati) and lentils are usually cooked to a porridge texture when introduced to babies as their first "adult" food.
And speaking of rice porridge, the Chinese version of okayu, known as congee, and the Korean jook, are both also popular foods for the sick because it is easily digested. Compared to okayu their rice gruel is more soupy. There are similar dishes in other Asian countries as well, under different names of course. In Burma it is hsan byok, in India it is kanji, and in Indonesia it is known as bubur. If you would like to try Japanese okayu, you really don't have to wait until you're sick. You don't even need a rice cooker if you have a thermal food jar like the one in this recipe from Zojirushi. Many rice cookers also have porridge settings, but be sure to read the instructions carefully before cooking this special type of rice dish.
Depending on where you grew up in the world, I'm sure there were comfort foods that you still remember to this day, and I'll bet if you have kids, you've passed it on to them. Being sick wasn't all that bad, now was it? What did you have when you were sick?
Credits: Matzo Ball Soup by sassygirlz, Bianco Pasta by rinaz, Khichri by inner-gourmet, Congee by shavedicesundays
Where Am I?
Can you guess where I took my Zojirushi bottle? Let me know!
Hint: I was only here for about 5 minutes!