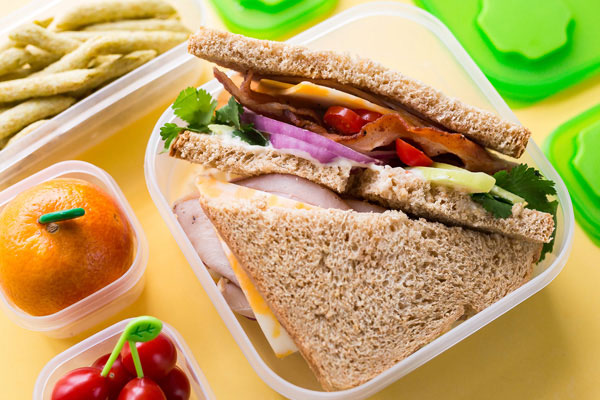 LOL! Did you know March 10th is National Pack Your Lunch Day? Well, you do now, and since I'm a devoted lunch packer everyday, I'm inviting everyone to help me celebrate this great day coming up! This isn't to be confused with National Bento Month, which Zojirushi started in September, but we can all appreciate the advantages to bringing your own lunch from home. It's as healthy as you want it to be, cheaper than buying, portion controlled, and probably tastes better than quickie fast food (if you like what you had for dinner the night before).
For me, the last reason is important because there aren't many places to eat near my office that I think is worth plunking down $10 for lunch. I'd rather help with the leftovers from dinner. Mind you, if it weren't for the microwave in the lunchroom, I'd be severely limited in what I could bring. I can only eat so many cold sandwices and salads in a week. Thank goodness for bentos though, which often can be eaten at room temperature. If you want some tips on what to pack, Zojirushi has some great ideas in their newsletter that you can find here. And if you own one of their thermal Lunch Jars, you won't even need that microwave. You can pack a hot meal right in the jar.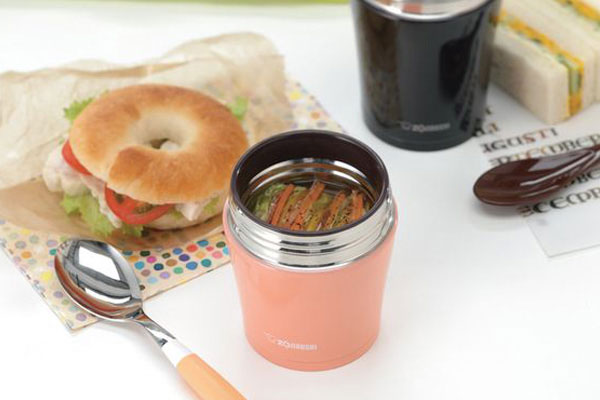 What I usually do is use my thermal jar to bring a hot soup, like chicken noodle soup if I'm packing a sandwich, or miso soup if I'm bringing a Japanese dish. Then for a food container, I like to use the glass types with the locking lids because I'm always bringing last night's curry rice or some kind of pasta dish; and I hate how the plastic ones get stained. My daughter doesn't like the glass ones because they get too heavy in her backpack, which makes total sense for her. In fact, she goes one step further by bringing her lunch in a paper sack whenever possible—she says she hates having to bring the bulky empty container home, so she wants everything to be disposable!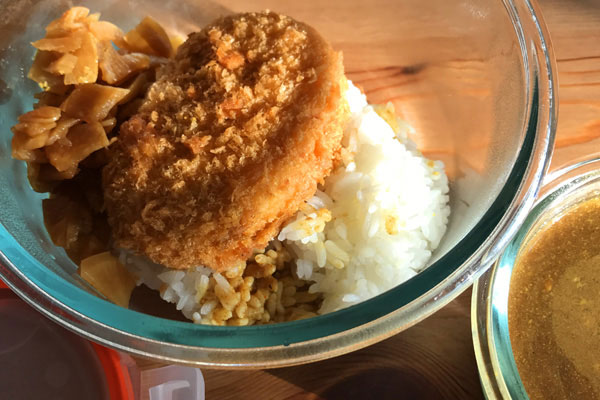 What will you pack your lunch in? One of those insulated soft cases, probably? They're very popular and they seem to work well. If you wanted to be different, you could be the guy or girl who brings their lunch in a kid's retro metal lunchbox. They're kind of cool, actually, and there are serious collectors out there who love them for the colorful artwork and for their place in pop culture history. The first licensed character to appear on a lunchbox was Mickey Mouse in 1935. In 1950, the Alladin company officially started the metal lunchbox craze when they put the popular TV cowboy, Hopalong Cassidy, on the side of their box. The character lunchbox, with TV stars, super heroes and cartoons, were on every kid's wishlist for about 20 years; so they had a good run until they fell out of fashion.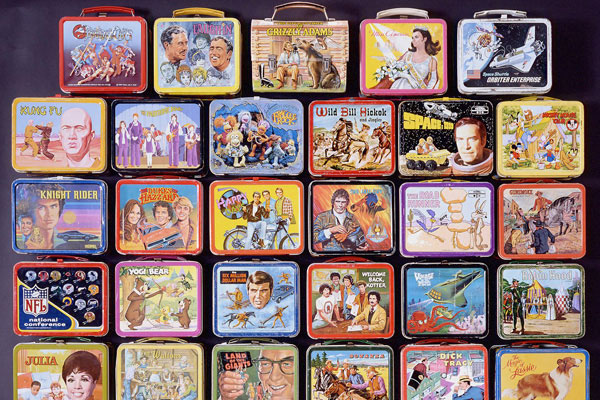 I'm pretty sure I had one when I was kid—I remember the matching thermos bottle that came with it, which was lined with glass on the inside, and had its own drinking cup. Wow! Lined with glass! Can you imagine that today? A lawsuit waiting to happen!
So on National Pack Your Lunch Day, even if it's only a PB&J sandwich and a bag of chips, bring your own lunch to school or work and give the taco truck a pass. Trust me, it's more satisfying.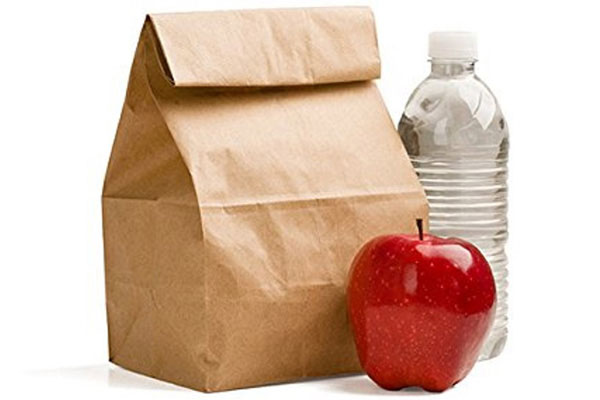 Photos by: Brooke Lark for Bradshaw International, Bert Tanimoto, Zojirushi, El Poder de las Ideas