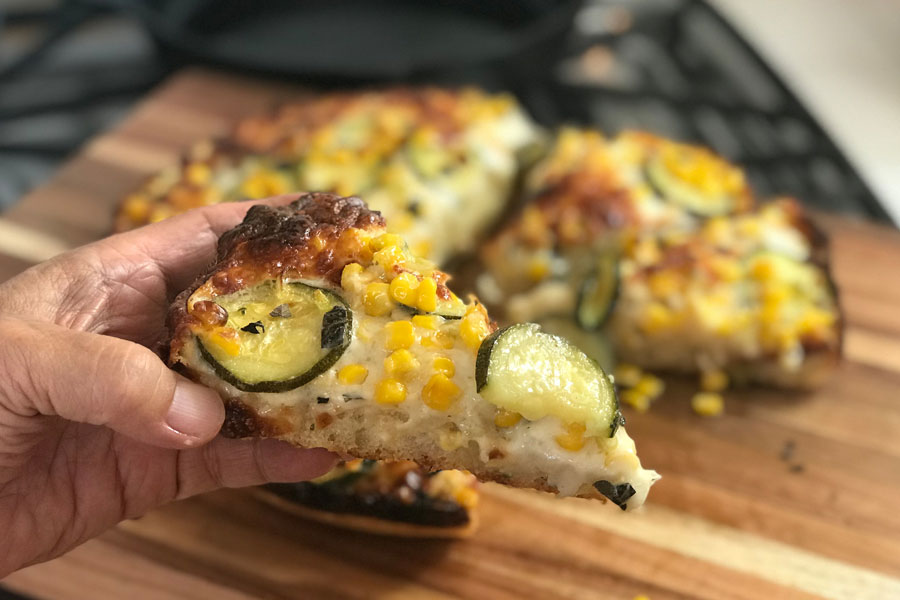 Deep dish pizza from my new Zojirushi Toaster Oven (ET-ZLC30). Read on to see how I baked it with this high-tech toaster that does a whole lot more than just toast.
One of the functions that's a little different on this toaster oven is called "RISE", which is a kind of proofing setting for dough. I baked a simple Margherita Pizza with dough made from scratch…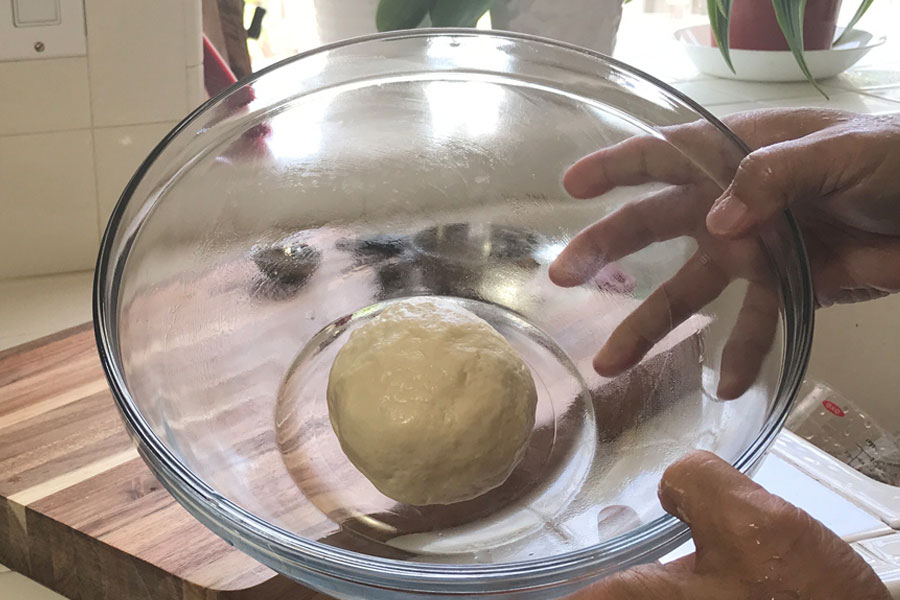 And popped it into the Zojirushi for 40 minutes on the RISE cycle at 90°F.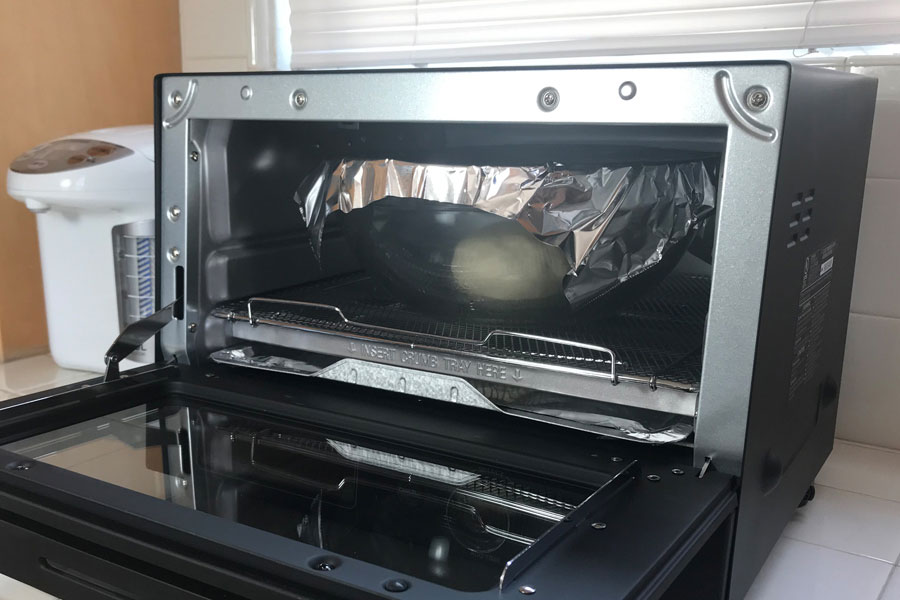 Here's something I should mention—this bowl is pretty big, but it fit comfortably. This toaster oven definitely had the room.
Pretty nice ball of pizza dough! Later on I'll show you my wife's bread dough, which is even more impressive.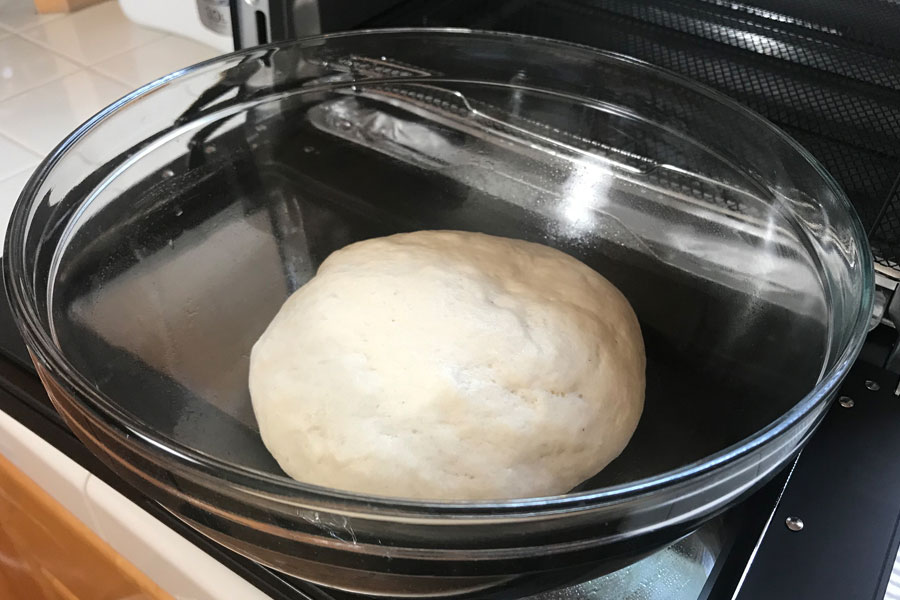 Add my ingredients…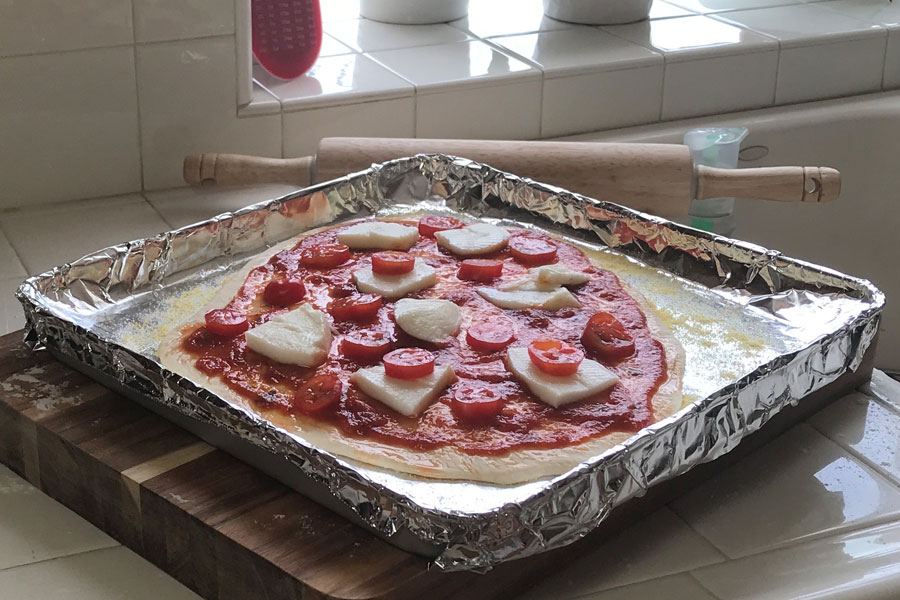 Annnd…Margherita pizza!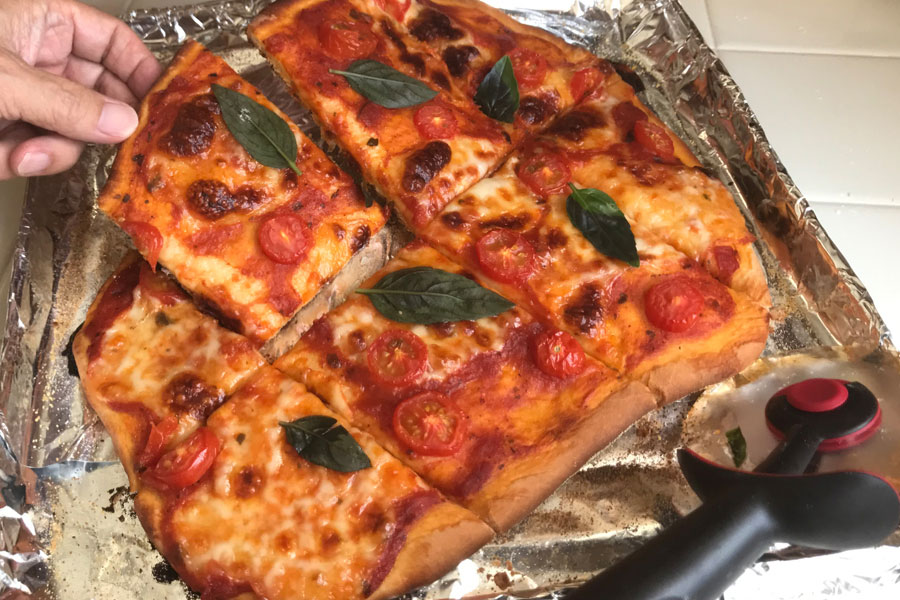 How do you like the Zucchini and Corn Pizza at the beginning of this post? I can't take the credit—my wife decided to snatch my Trader Joe's® store bought pizza dough and make her own. This is a brilliant, vegetarian pizza that was amazingly delicious and easy, and perfect for summer! First get any deep pan (we used cast iron to get that crispy bottom). We had this out in room temp for a few hours so it could expand. I could have used the RISE in the toaster but it was occupied with my Margherita!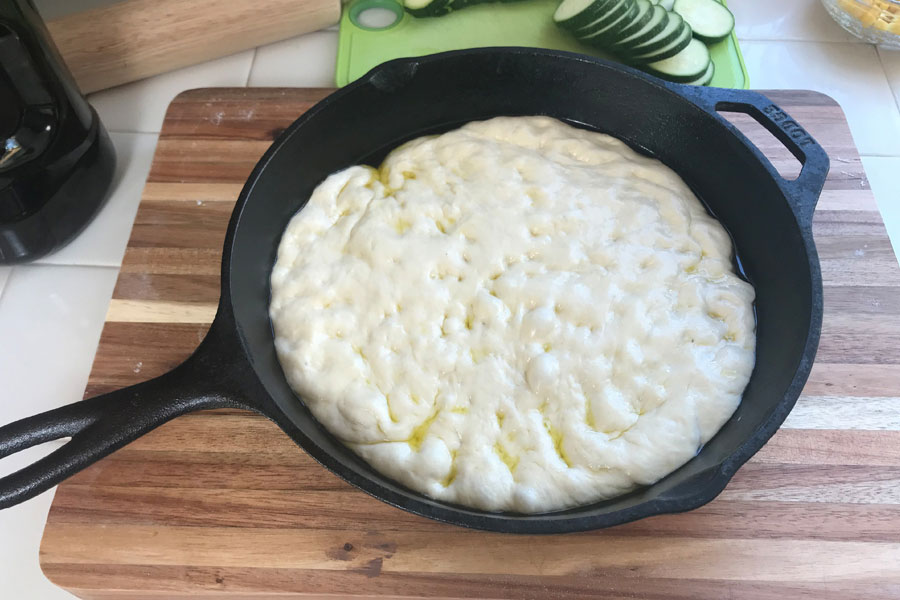 Sauté zucchini, corn, green onion, some basil and some garlic. Season with garlic salt.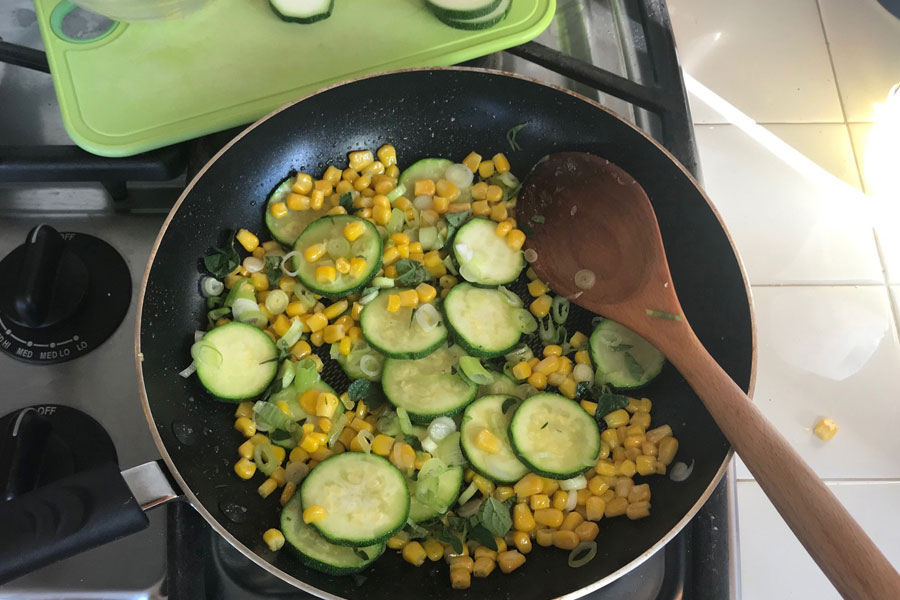 Add mozzarella cheese and a criss-cross drizzle of ranch dressing (!!), you heard me—don't say "Eww" until you've tried this.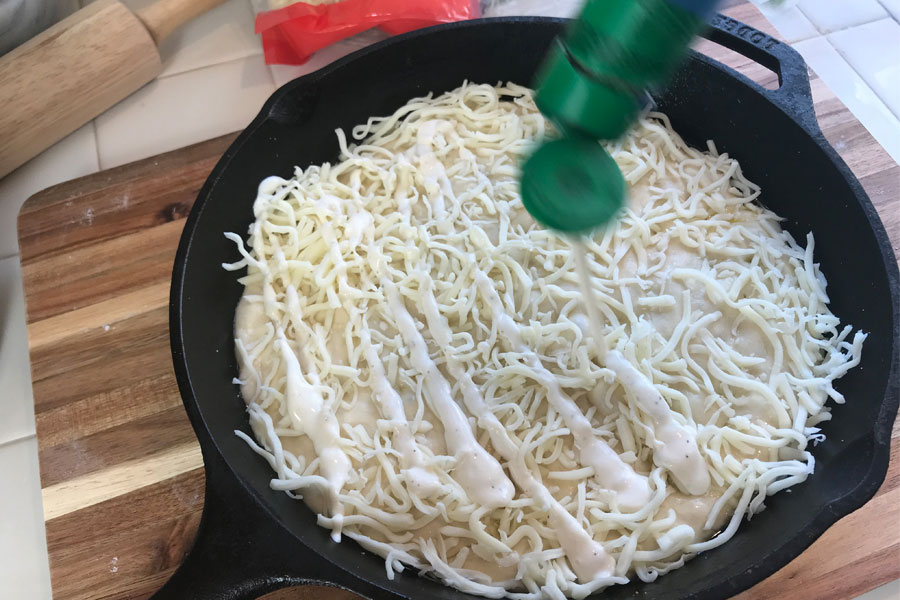 Top with the veggies and put the whole thing in the toaster oven. We preheated to 450°F and baked for only 15 to 20 minutes; pretty quick. Here's another thing I should mention about the Zojirushi. This is a standard 10" cast iron pan and it fit inside easily. Also, these pans are heavy! I was impressed with the sturdiness of the rack. It's tougher than it looks—no bowing or bending at all!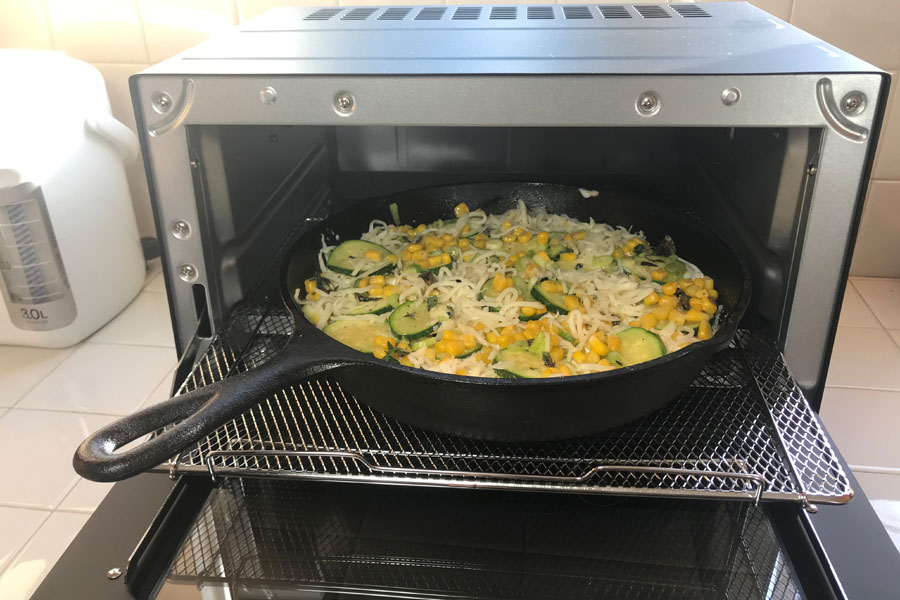 Done!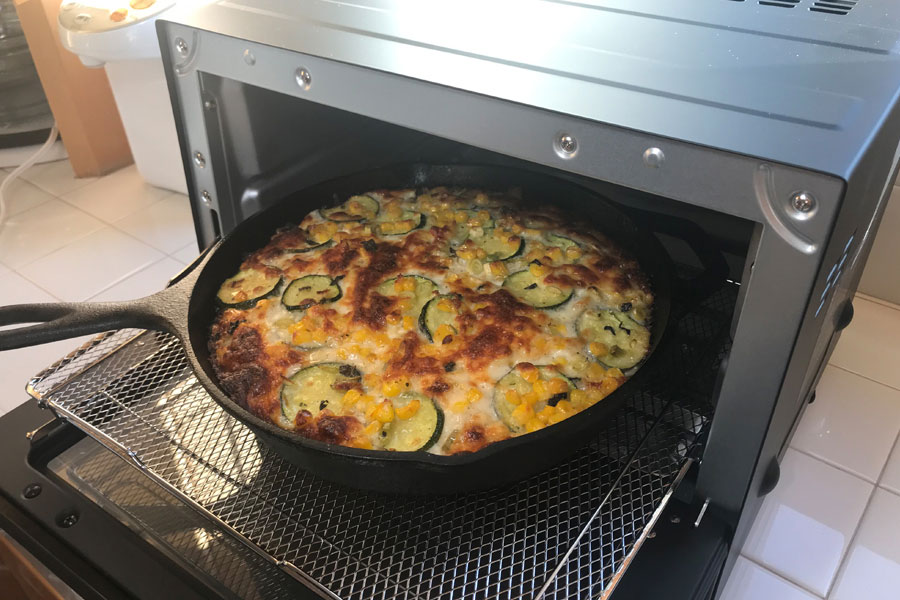 Isn't it beautiful? Zucchini and Corn Deep Dish Pizza. Don't tell anyone about the ranch and have them taste it first; you'll get no critics.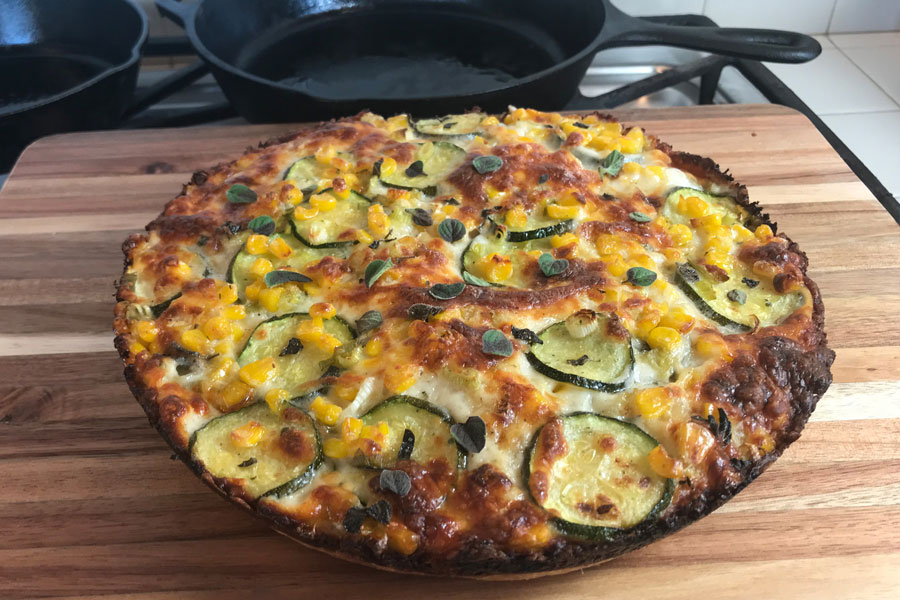 Now what happens if you want to use that RISE function to do some real bread baking? Here's dough mixed for easy no-knead bread.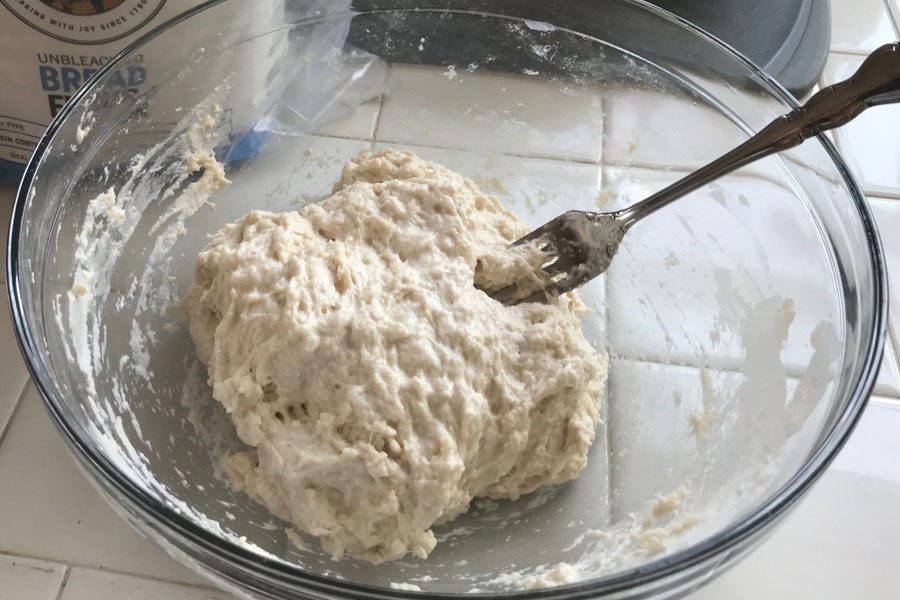 And here's the expanded dough after proofing in the Zojirushi for about 2 hours at 100°F. Mind you, this no-knead dough would normally require overnight to rise properly, so it was handy to be able to do it in the toaster oven.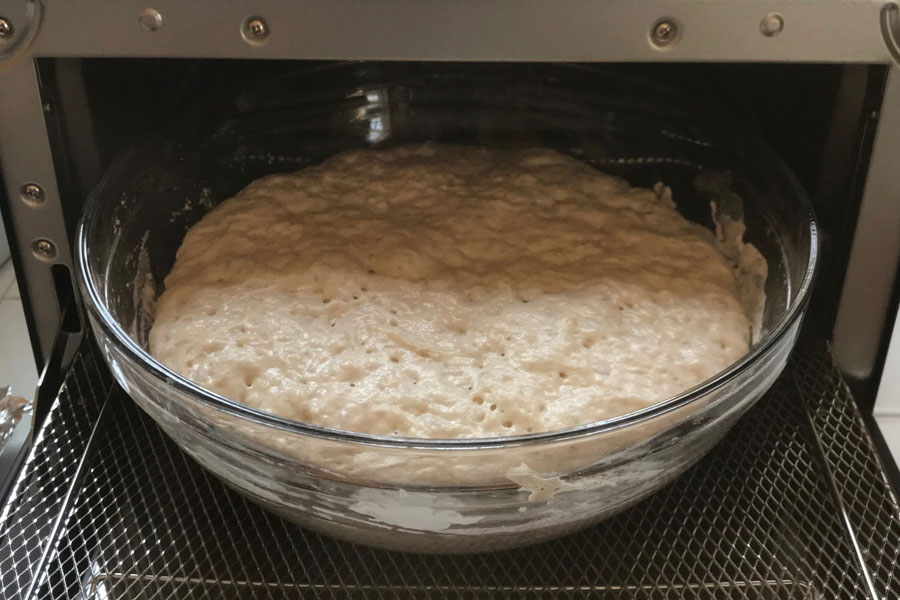 Tah-da! No-knead bread!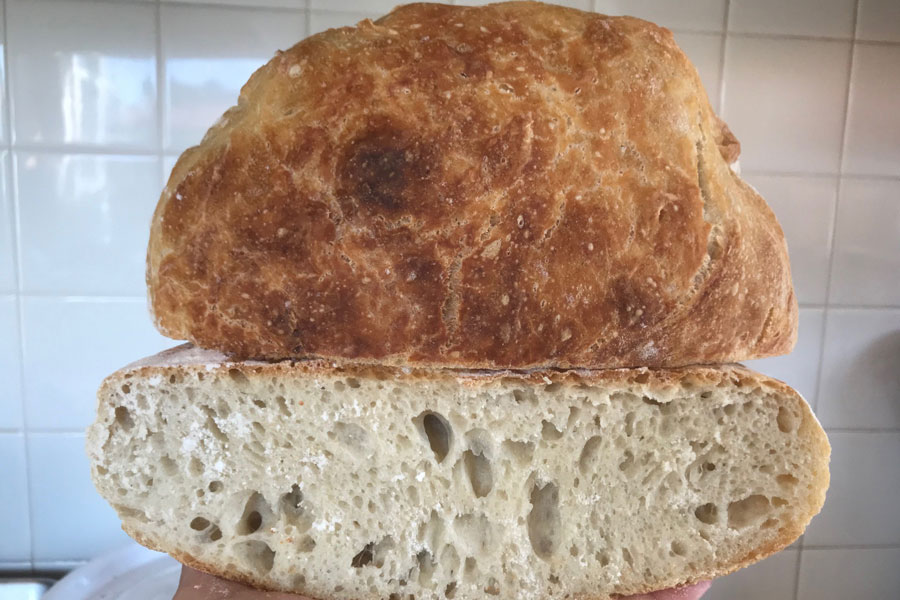 We baked this in our other toaster oven because our cast iron Dutch oven was too high for the Zojirushi with the lid on. If yours is lower profile it may fit. One comment about proofing in a couple of hours vs. overnight. It was missing that "yeasty" flavor in the bread, but it was still very good. I guess there's no substitute for time in some cases!
And lastly but very important, some dessert that you can bake in this toaster oven. A Plum and Peach Fruit Galette. Store-bought pie crust and fruit lying around the house and this one is done, baby!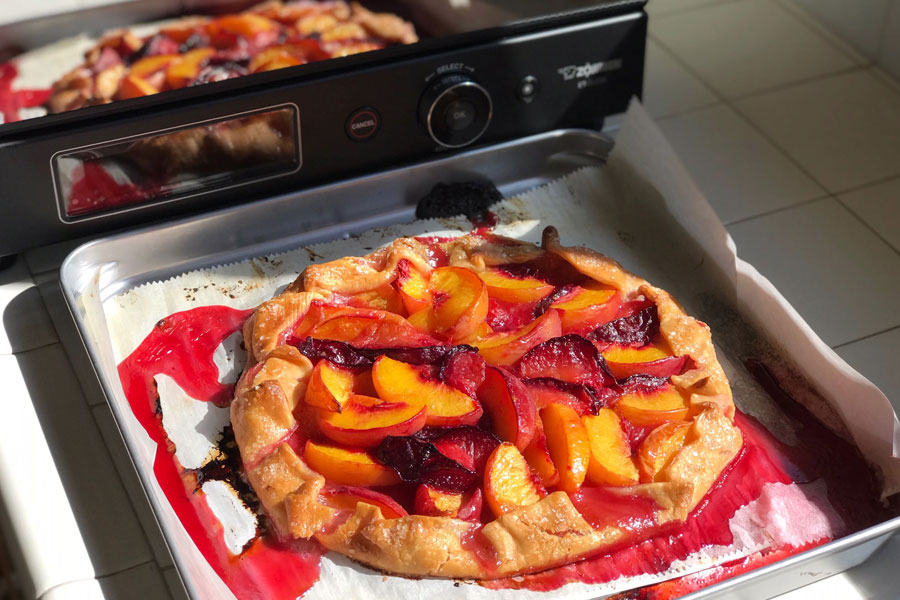 Hope you guys enjoyed seeing all the things you can do with this Zojirushi Toaster Oven. Next time we'll do some cooking and not just baking!
Just For Fun
Some people love the attention…but I give this person credit; that cannot be easy. And yes, he did make it all the way across.
Unlike this guy…
All images and videos by Bert Tanimoto