Supagetti Naporitan. Hayashi Raisu. Kasutera. Japanese cuisine is full of foreign foods with a Japanese twist…and they're ones that we all love!
Dumplings are no exception, and in this month's series, we are excited (and hungry!) to talk about Japanese gyoza. Gyoza are a relatively "new" food in Japan, entering the cuisine during World War II, when Japanese soldiers stationed in Northern China fell in love with "jiaozi", the Mandarin word for dumplings that "stick to the pot".
Chinese jiaozi, more commonly known as potstickers in the US, are made with a wheat flour dough, rolled out and stuffed with meat and/or vegetables. The dough is on the thicker side, and the finished dumplings are typically of the size that they can be eaten in three to four bites. Jiaozi are made using the fry-steam-fry method, where they are first pan fried in oil in a wok, then steamed in the same wok with the addition of a little water, and then finished by cooking in the wok without the lid on so that the water evaporates and crisps up the dumpling.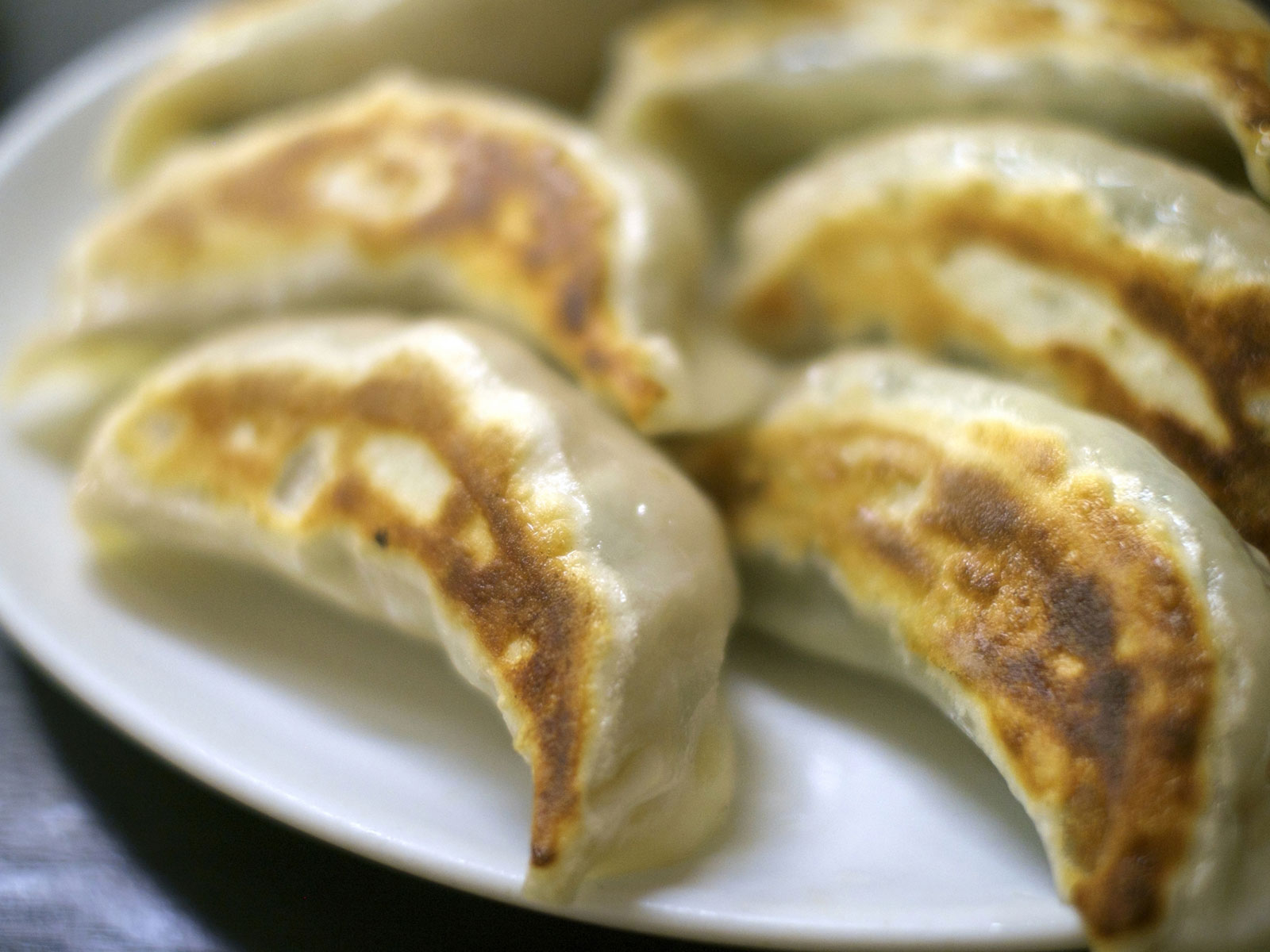 When jiaozi were imported into Japan, they were modified to be more subtle and delicate, as much of Japanese cuisine is. The wheat flour dough, or wrapper, is much thinner for Japanese gyoza. And they are smaller, along with being crimped and folded differently from jiaozi. The fillings are chopping up to be much finer than the Chinese version and a dipping sauce of soy sauce, rice vinegar and ra-yu, or Japanese hot pepper oil, is a common accompaniment. Japanese gyoza are often filled with pork, chicken, cabbage, nira or chives, scallions, garlic, ginger, shiitake mushrooms and other vegetables. And the best part is that when making a big batch of gyoza, leftovers can be frozen!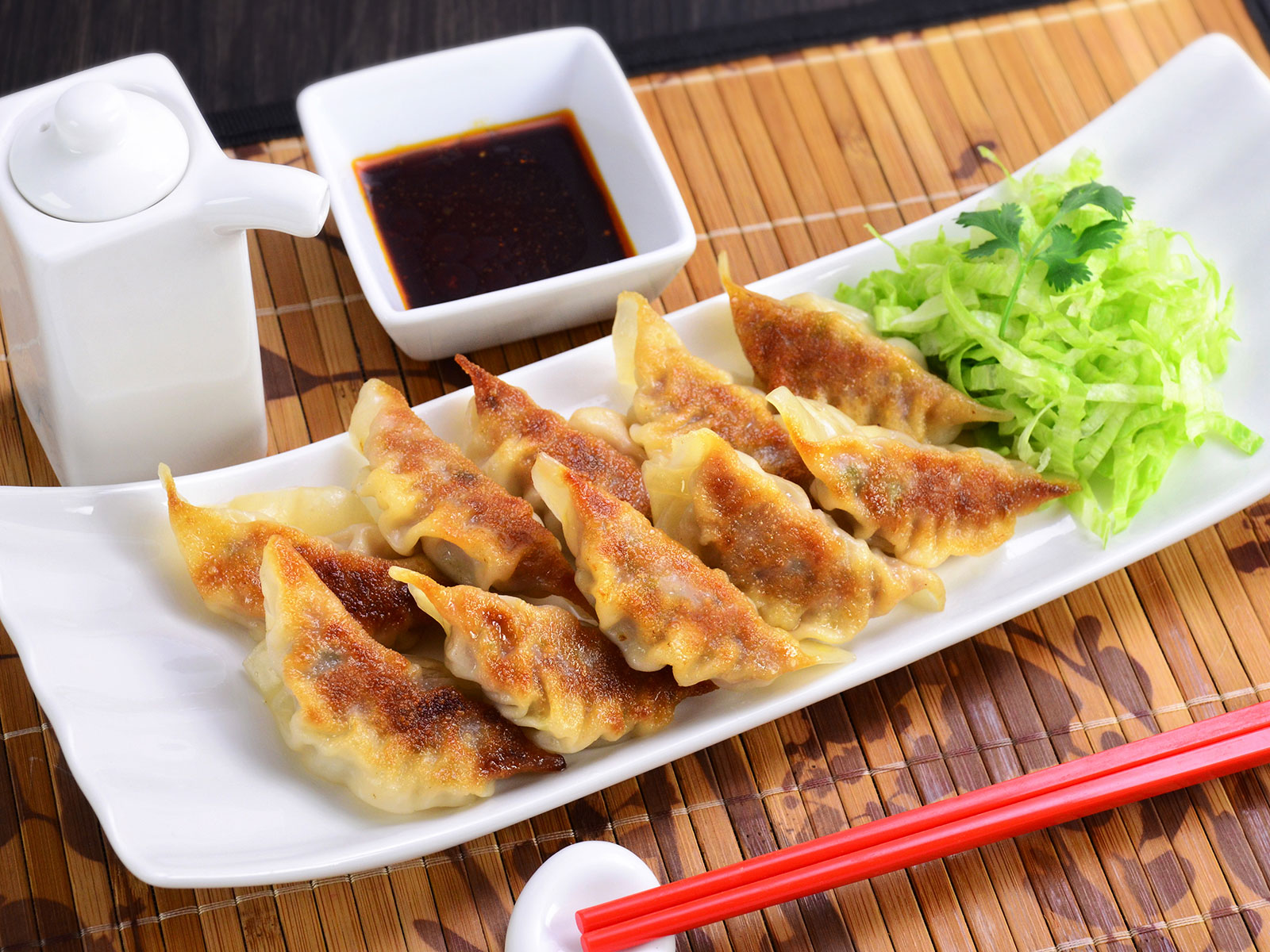 Cooking gyoza is similar to cooking jiaozi. The gyoza are placed in a skillet or pan with a little bit of oil, until the bottom has pan-fried. A small amount of water, just enough to steam, is added to the pan, which is covered until the wrappers are translucent and the inner filling has cooked through. Then the lid is removed and the gyoza bottoms are allowed to crisp up in the pan. Served hot with dipping sauce, they make an amazing savory dish. Our skillets and griddles are great for making gyoza, as the convenient lids help to steam the dumplings.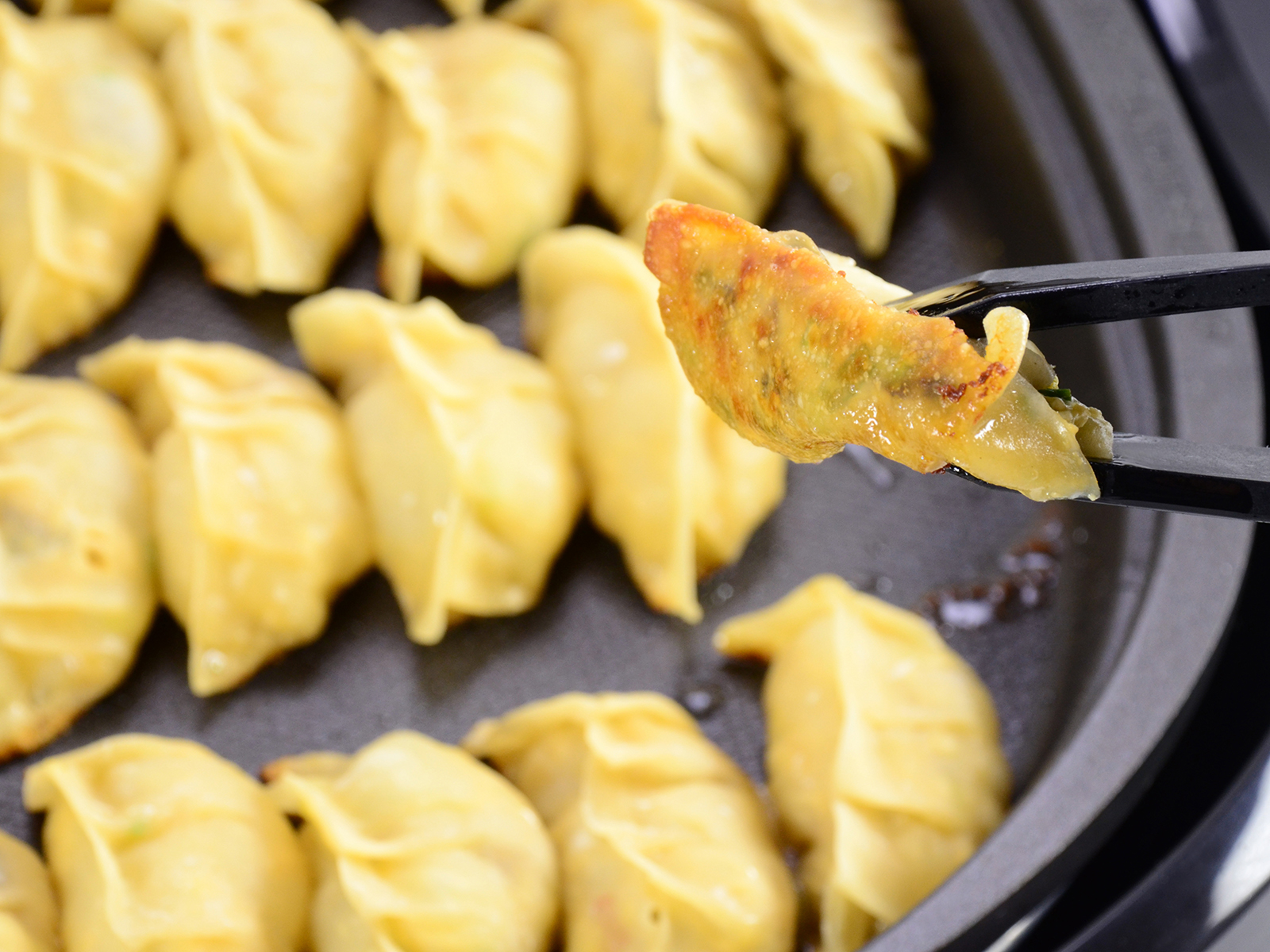 In Japan, gyoza are ubiquitously available. They are great as snacks and appetizers, are eaten as main meals and are found at izakaya or bars, ramen shops, grocery stores and festivals.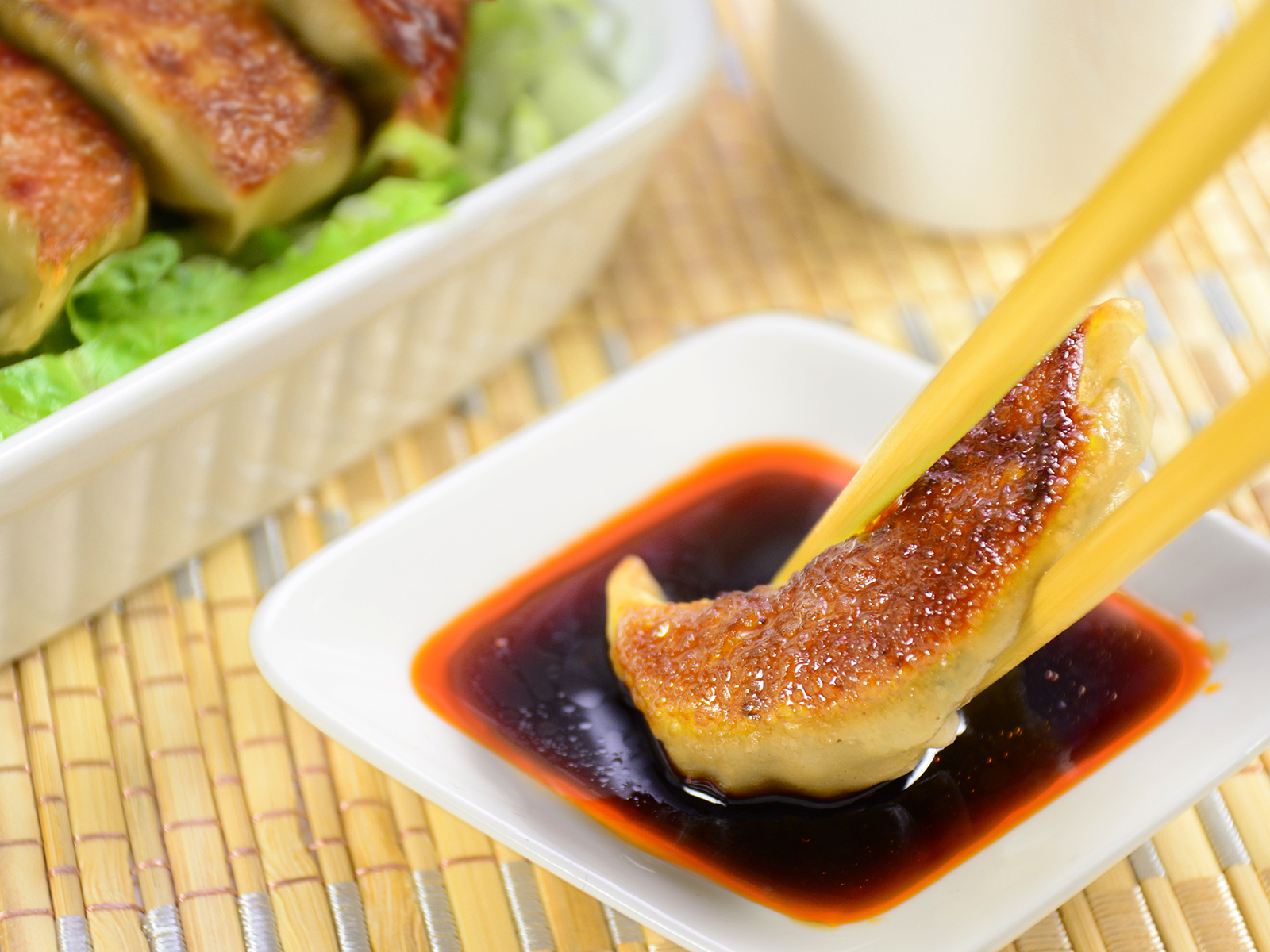 Have you tried Japanese gyoza? Tell us about your favorite filling in the comments below!