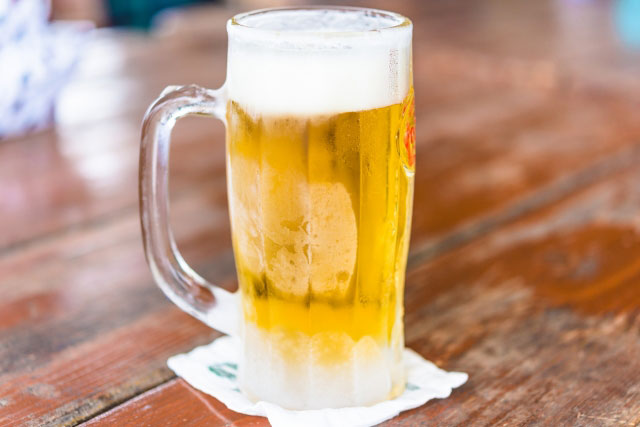 Long, hot days, summer vacation and baseball are the hallmarks of summer and in Japan, are best enjoyed while drinking an ice cold beer!
Japan ranks among the top beer consumers in the world, selling an estimated 718.5 million gallons in 2015 according to the Brewers Association of Japan. Five companies dominate the beer market in Japan, including Asahi, Kirin, Suntory, Sapporo and Orion. These five companies, along with craft breweries, produce the majority of beer in Japan, everything from traditional lagers and ales, happoshu or low-malt beers to new genre beers, which are brewed from non-malted crops.
And those beers are the siren song of summer.
Beer is enjoyed throughout the year, but the warmer days of summer inspire Japanese people to enjoy their beer in large mugs after work at Japanese izakaya pubs, at beer gardens with savory delicacies and served by beer girls at baseball games. Everywhere you can enjoy beer has a story… and the most unique experiences!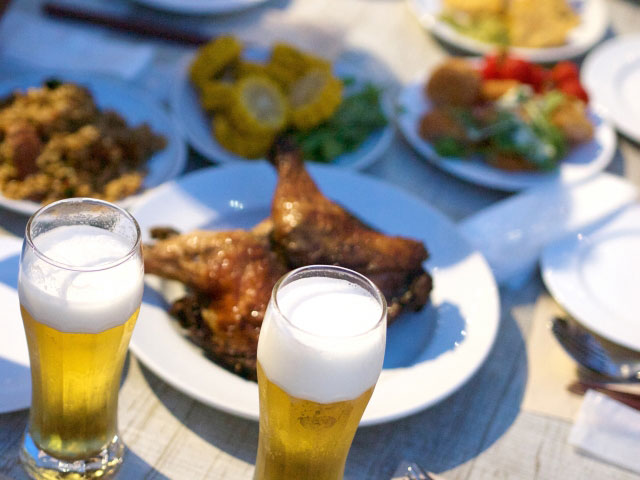 Enjoying cold, frosty mugs of beer at beer gardens is a uniquely Japanese experience. Open only during the summer, department stores host beer gardens on their rooftops in the evenings. Customers purchase entry tickets, which entitle them to as much beer and food (and sometimes dessert!) that they can consume during a specified time. Sometime these beer gardens even have themes, like the "Genghis Khan Beer Terrace" at the Odakyu Department Store in Shinjuku, Tokyo. Here they serve Genghis Khan Barbecue and all-you-can-drink Hokkaido beer. The highest beer garden in Japan–Beer Garden Patio 28—is located at a height of 453 feet on the 28th floor of the Osaka Rinku Gate Tower building. This beer garden caters to the exclusive gourmand, serving food prepared on order by famous chefs and a varied selection of drinks, not just beer. And one of the largest beer garden in Japan is held in Hokkaido's Odori Koen. This beer garden can seat 13,000 people and has even more standing room! A few hours in the open evening air, with views of the city lights and airplanes taking off from the neighboring airport, enjoying a cold beer and good company sounds amazing!
If you are interested in learning about the beer making process, some of the major breweries have opened up their facilities to provide educational opportunities and to allow visitors to taste the full line of beers they offer. One of the popular destinations is the Asahi Beer's Kanagawa Brewery, where you can get an English guide service. The factory tours dive into the process of brewing beer, and end with tastings!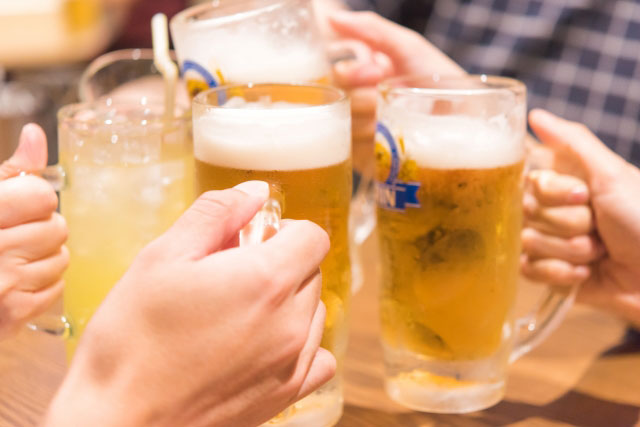 The big breweries have also helped spawn the craft beer movement in Japan. Since the mid-1990's small-scale breweries throughout Japan have begun making specialty beers, often using traditional methods and uniquely Japanese ingredients. One such brewery is run by brewmeister Momoyo Kagitani, the brewer of Loco Beer, and multiple award-winning brewer of craft beer. Ms. Kagitani has developed a Japanese version of the German kolsh beer, suiting it to local tastes and creating an international sensation. She carries on the tradition of brewing that reaches back to the mid-1880s, when Dutch traders setup their own mini-breweries in Nagasaki to serve their shipmates.
The next time you're in Japan, enjoy a cold one at your local izakaya, beer garden or baseball game! And don't forget to share your photos with us!