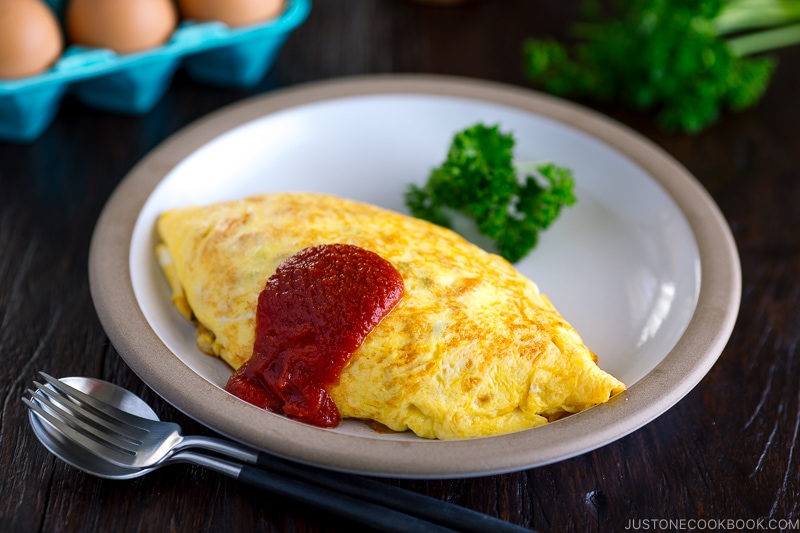 The Japanese Rice Omelet (omurice) is a Western-influenced dish that was invented at the turn of the 20th century. It blends the two English words "omelet" and "rice" for a clever combination that rolls off your tongue – omurice. Omurice is basically an egg omelet filled with a flavorful fried rice center and drizzled (or drenched!) in ketchup. This dish is especially a hit with children, and schools will often serve it as a lunchtime meal. For the adults and the rest of the family craving this dish, it typically takes only 20 minutes to cook, so it's a win-win for everyone!
History
Omurice is said to have been invented at a Western-inspired restaurant in Tokyo's Ginza district when Western-style cafes were becoming widespread. It was so popular that it quickly spread to Korea and Taiwan, and today, different versions of the dish can be found in restaurants all over Asia and in the US.
This type of fusion cuisine that marries Japanese cuisine with influence from the west is referred to as "yōshoku," and omurice is just one example. As food blog, Pickled Plum says, "An oversimplification of yōshoku is that it is food containing some Western ingredients and flavors, prepared in a style that appeals to the Japanese palate."
Because of this dish's high demand, there are some restaurants solely dedicated to making this one dish, and you can find mainstream restaurants in Japan like Denny's serving this dish as well.
How to Make the Perfect Omurice
The great thing about omurice is that it is completely customizable. There are many ways to make omurice to suit you or your child's palate. Some suggestions:
Rice:
One popular method is to flavor the fried rice with ketchup, which gives the dish a red tinge and a mixture of sweet and savory flavors
Chicken rice is the widely accepted filling for this dish, but others can make a vegetarian option if they prefer. The most common veggies include carrots, peas, mushrooms, and onions. Feel free to add other vegetables for a more nutrient-rich meal
Sauce:
There are no limitations when it comes to sauce for this dish. Though ketchup is the most commonly used sauce, our recipe calls for some Worcestershire, and soy sauce is another popular addition. For those who love a spicy kick, a squirt of Sriracha or Tabasco will do the trick!
No Recipes mentions other sauce alternatives, like the "flavorful sauce from Hayashi Rice(Omuhayashi – オムハヤシ) or Japanese Curry (Omukare – オムカレー), or Meat Sauce (Omumeato – オムミート). For the last one, you could even do away with the rice and add spaghetti, which turns it into Omusupa (オムスパ)."
A very common practice is to decorate the omelet with the sauce, making fun shapes and messages using a ketchup squeeze bottle. What will you write on yours?
Omelet:
Some say that the omelet is the trickiest part of this dish. In our recipe, we recommend that you make the omelet after making the rice and also suggest adding some milk to add a creamy texture to the egg
Others recommend adding some cheese to the egg mixture for more flavor
Not an omelet pro? Instead of making an omelet to wrap the rice, you can also just top the dish with fluffy scrambled eggs
 So, are you ready to make your own omurice? Here's our Zojirushi version of the dish:
Rice Omelet (Japanese Omu-Rice)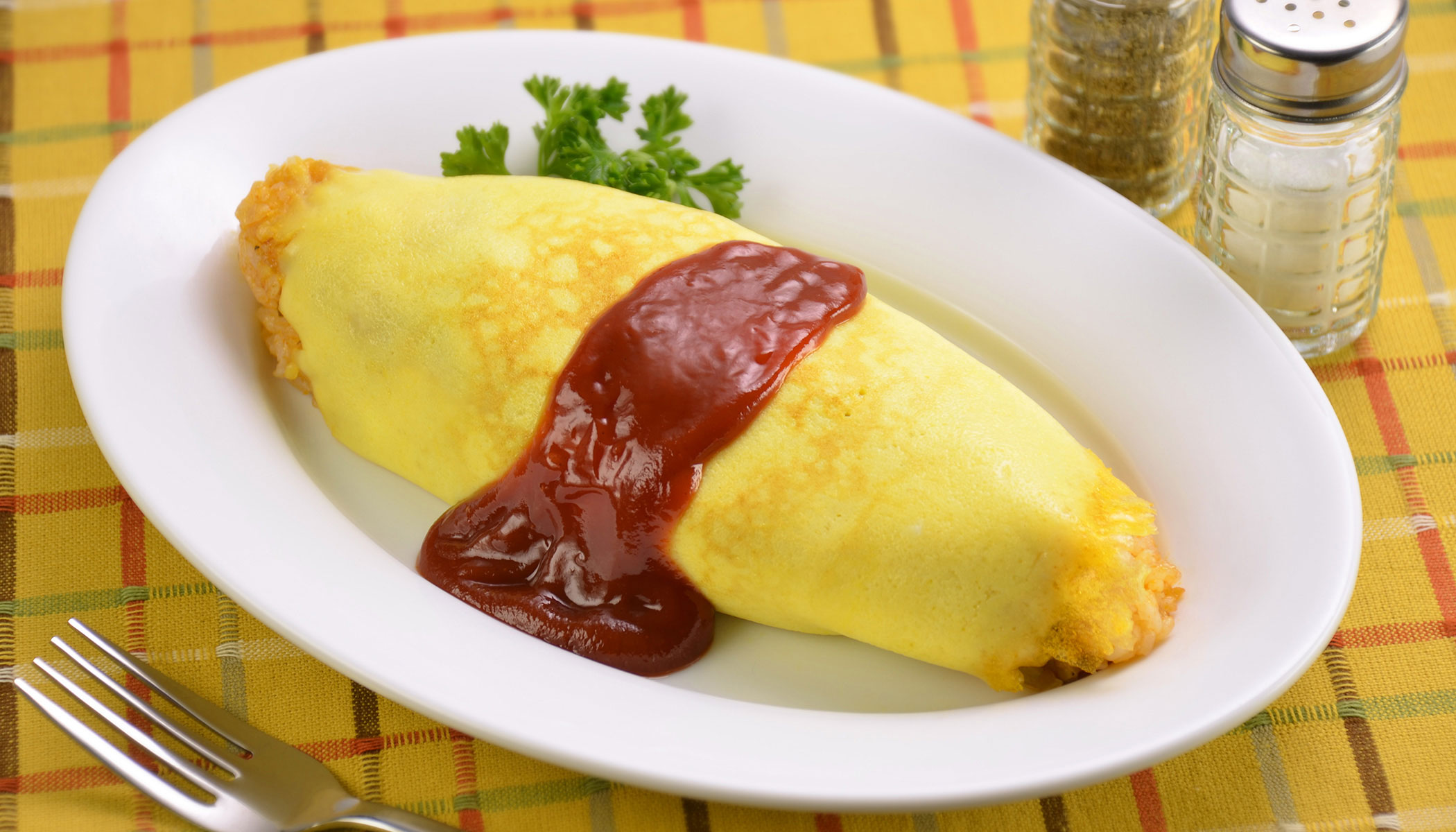 Did you enjoy our recipe? How did you customize yours? Let us know on social media by tagging your photos on Twitter, Facebook, or Instagram! #Zojirushi #ZoFan