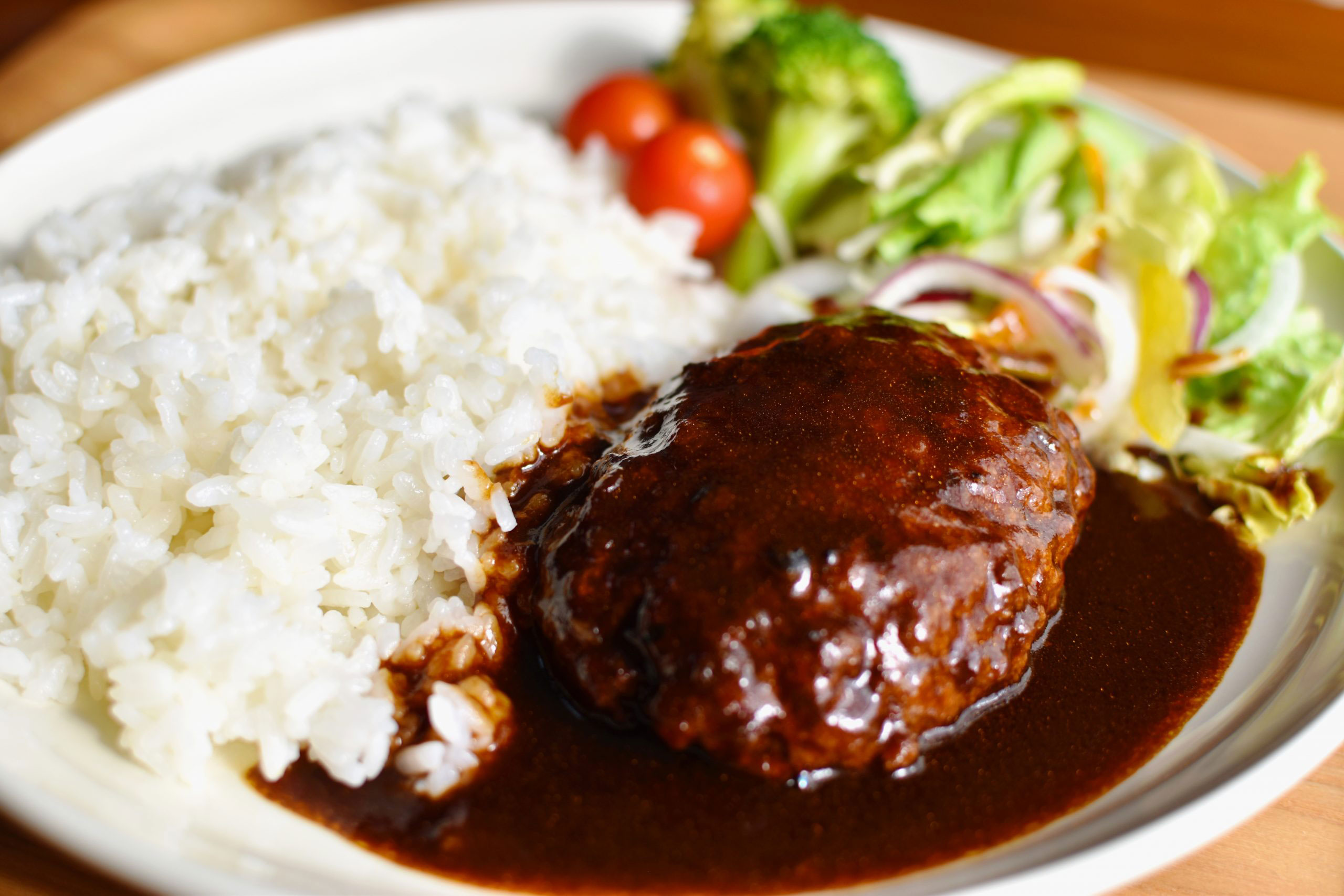 What is Hamburg and Where Did it Come From?
Hambāgu or Japanese Hamburger Steak, is a hugely popular dish in Japanese cuisine that is the ultimate comfort meal. It's a steak patty made from ground meat; however, the dish is served with rice instead of buns. The style of meat is like Salisbury Steak or a single serving of meatloaf, but of course with a Japanese twist.
This dish originated in Hamburg, Germany, where they began cooking minced meat with breadcrumbs in the 18th century. And while the dish dates to the Meiji era in Japan, believed to be first served in Yokohama, it grew in popularity in the country during the early 20th century. Hamburg became widely popular in the 1960s, as minced meat was readily available and affordable, and the variations and sauces allowed for an elevated budget meal. Since the 1980s, vacuum-packed hamburg has been sold with sauce for bento-boxes.
Hamburg Ingredients
The patty is juicy and loaded with flavor. The key ingredients include minced meat (generally beef, pork, or a combination of the two), finely chopped onions, egg, and panko breadcrumbs – and for meatier dishes, that is all that's needed. These ingredients are mixed and molded to make a flat, circular-shaped patty that's about 1 cm thick and 10-15 cm in diameter.
Other varieties include a range of seasonings, carrot, cabbage, spring onions, or other seasonal vegetables that are on hand, garlic and sometimes milk (or milk substitute, such as almond milk). This patty is then glazed with a sweet and savory sauce that can be made with various approaches, such as: demi-glace sauce, soy sauce based wafu sauce, tomato-based sauce (or sometimes ketchup-based sauce), teriyaki sauce, or even cheese sauce. The variety allows for the dish to be customized from household to household.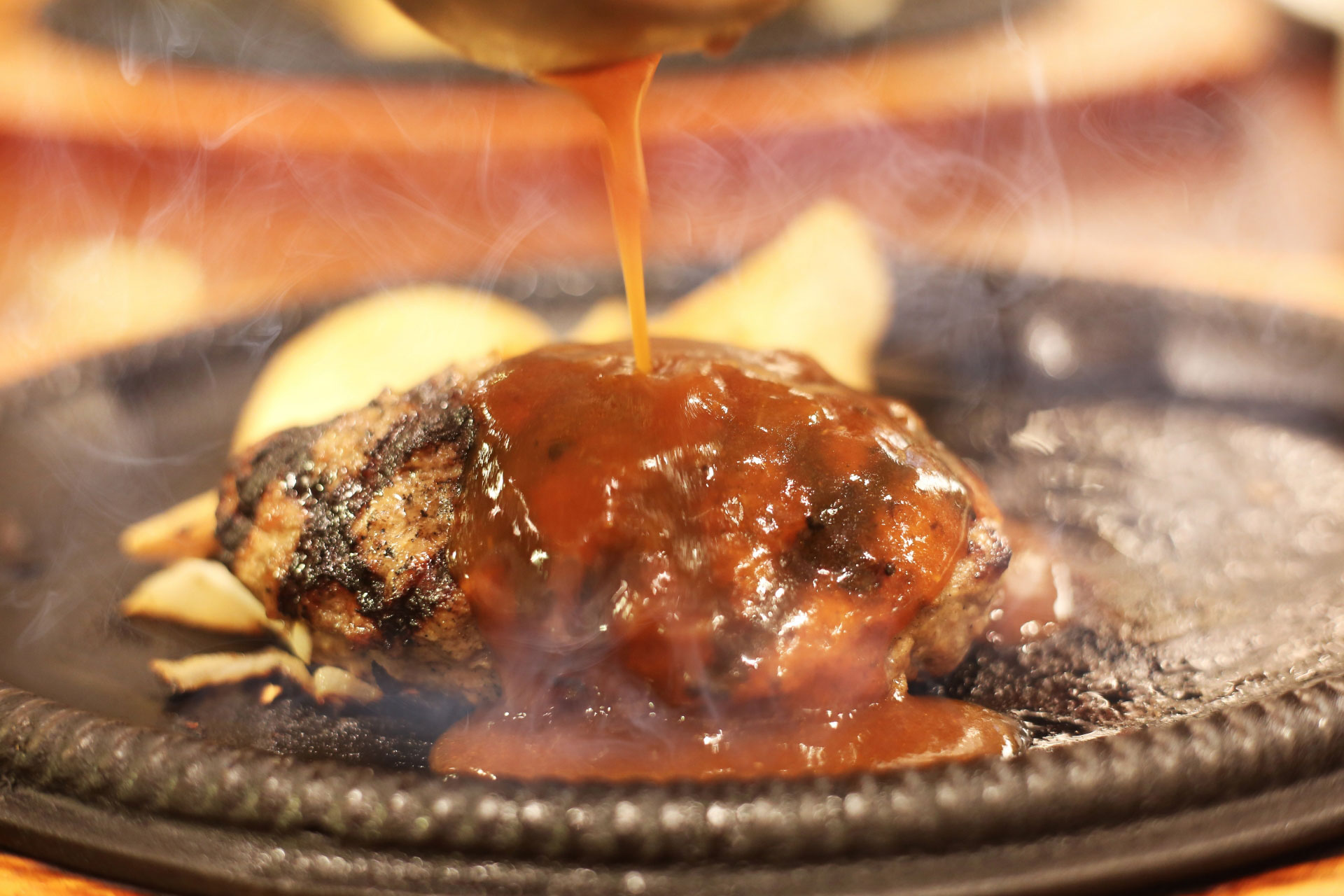 How to Enjoy Hamburg
While you can certainly eat the prepared patty alone, the conventional way to enjoy this dish is to place the glazed patty on a bed of white rice and complement it with steamed or boiled vegetables. Some households enjoy the patties alone as Hamburg Steak and then utilize the leftovers in a Japanese Hamburg lunch. Another option is to serve the patty with mashed potatoes to give the dish a western twist. Many recipes online make a large batch because the patties freeze well, encouraging home cooks to enjoy some now, and have extra on hand for a quick meal in the future.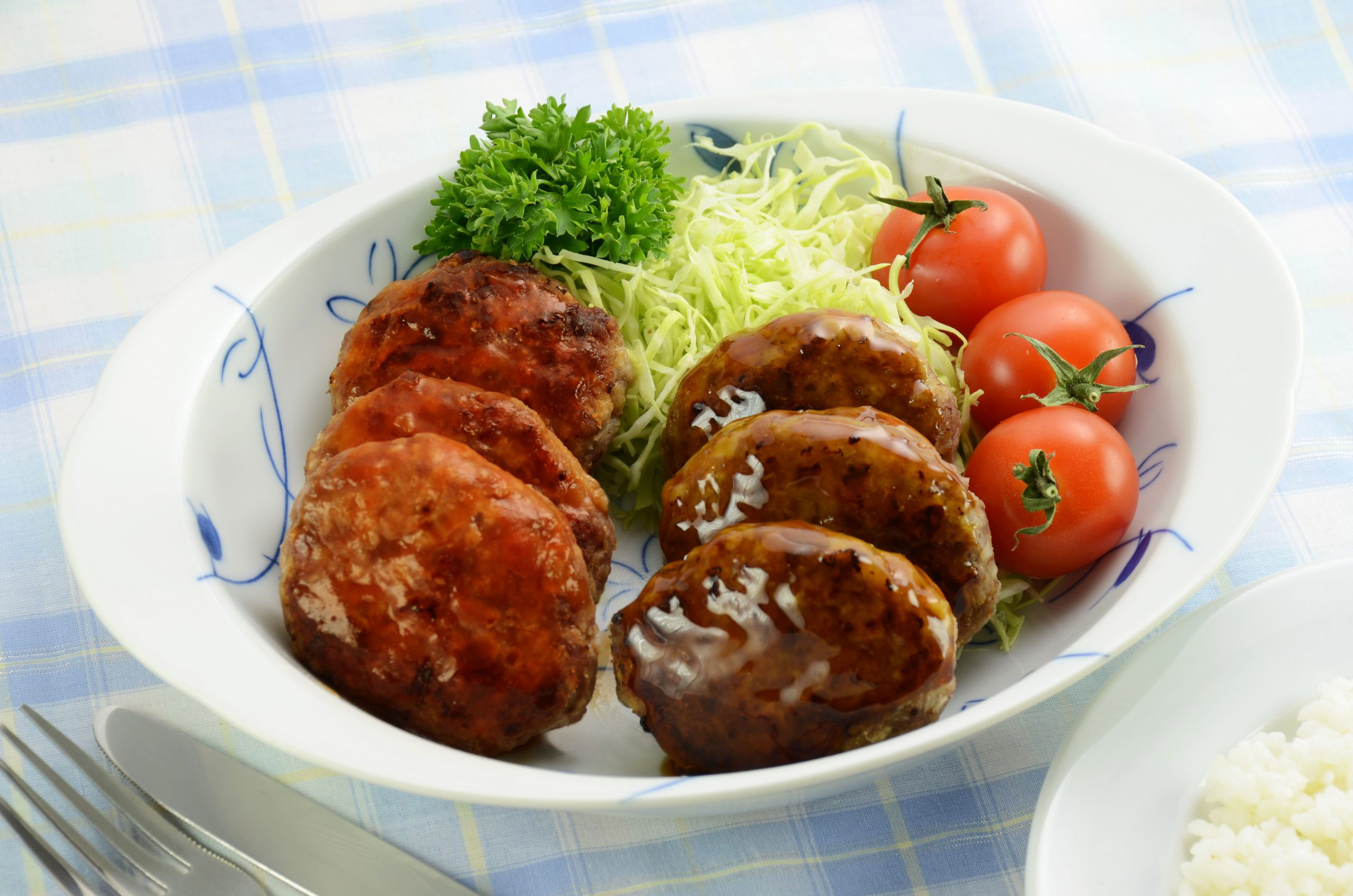 How to Make Hamburg at Home
If you're excited to make this this at home for yourself, take a look at this recipe from No Recipes here, or try this Mini-Hamburger recipe from the Zojirushi kitchen that you can make right in your Gourmet d'Expert® Electric Skillet (EP-RAC50)
Let us know if you make this dish at home by tagging your photos with #zojirushi on Twitter, Facebook or Instagram!