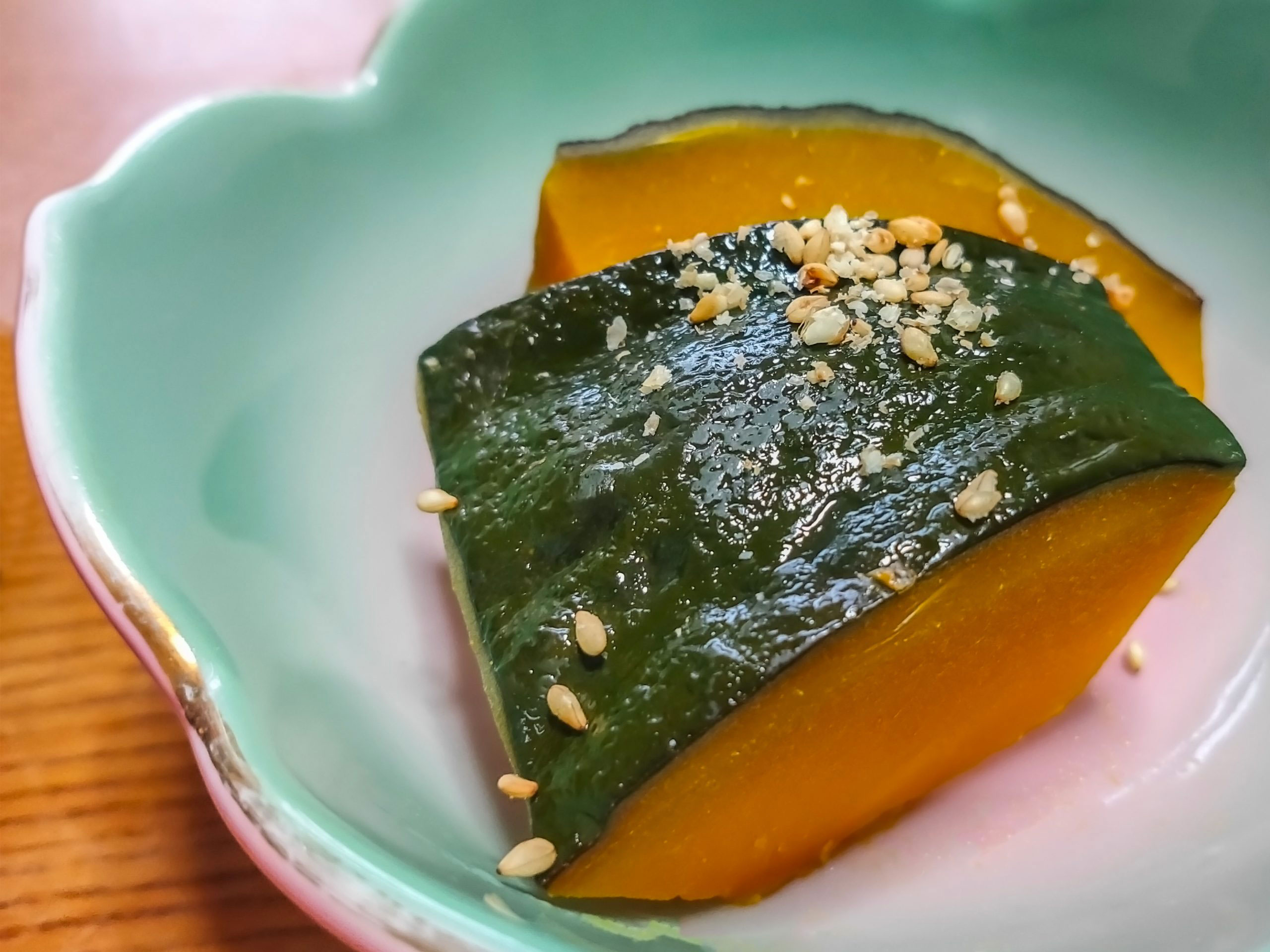 Japanese simmered pumpkin, which is slowly cooked to a soft, melt-in-your-mouth dish, is one of the most popular home-cooked dishes enjoyed throughout the fall and winter. It's made with kabocha, a Japanese winter squash that is much sweeter than American pumpkin. You're sure to think of mom's home cooking when you try this dish, and it is an easy and nutritious addition that you can add to any meal. And the best part? This dish can be prepared in about 30 minutes and has an incredibly long shelf life. Let's learn more about this delicious dish below.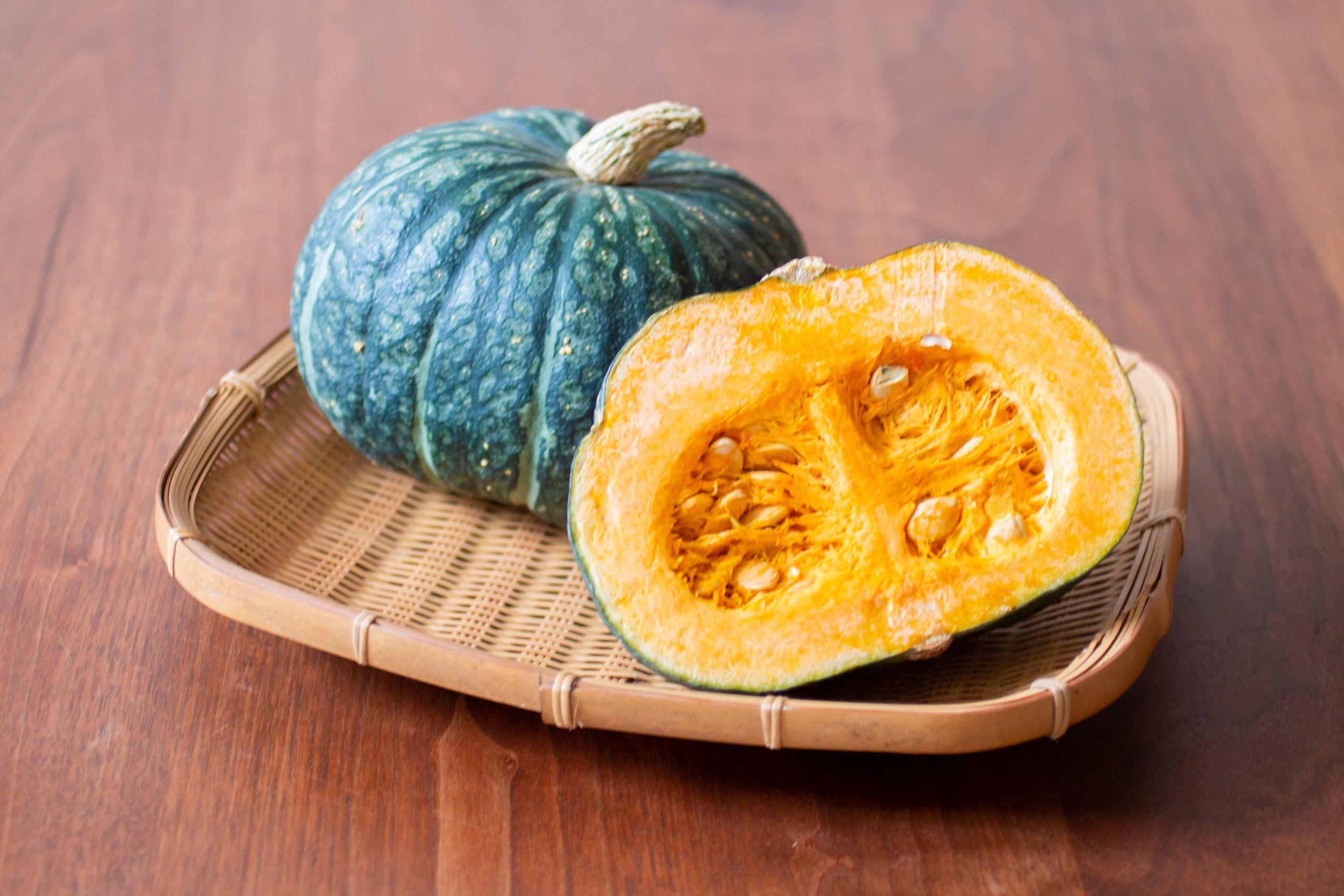 Kabocha is a Japanese squash that is similar in texture to pumpkin and sweet potato. The color is usually a dull deep green with white stripes. An average kabocha weighs about 2-3 lbs.
Kabocha continues growing even after it is harvested! It takes a long time to become ready to consume. After harvest, kabocha needs to be ripened in a warm environment for up to 13 days to let the starches develop into sugar. Then, it's stored in a cool place to increase carb content. This process can take up to 3 months.
It is much harder to cut than other pumpkin varieties when it comes to the rind, but once cooked, the rind is edible too. The flesh is a deep, reddish-yellow, and turns orange when cooked. In addition to being boiled and seasoned, kabocha can be prepared as tempura, croquettes, desserts, pastries, and even lattes!
How to prepare this dish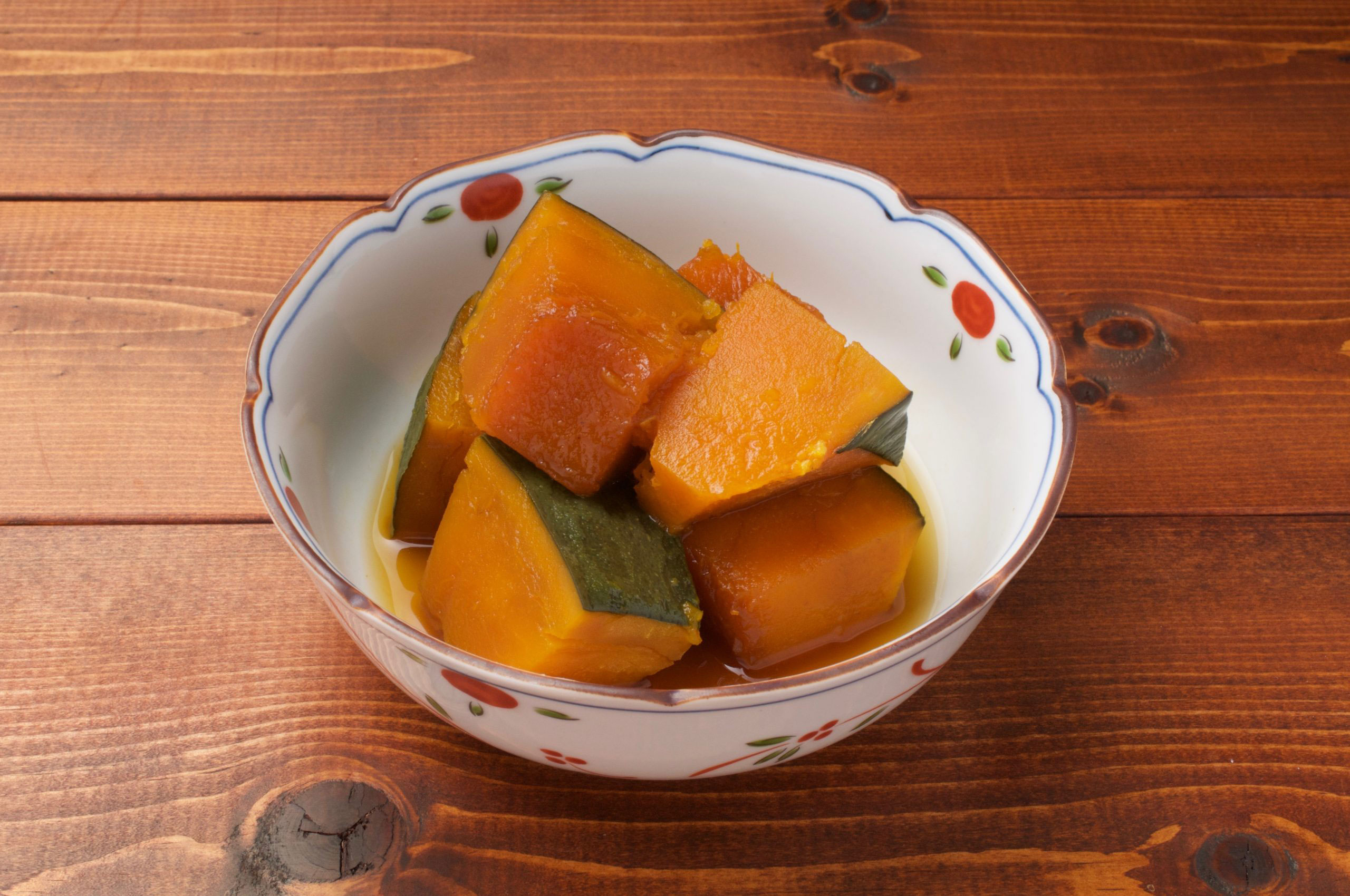 This dish is traditionally prepared with dashi, sake, mirin, and sugar, and can be prepared in just about 30 minutes. You can prepare this dish in your Gourmet d'Expert® Electric Skillet EP-RAC50.
First, cut the kabocha: The rind is very tough, so be careful when cutting. Use a large knife and cut slowly. Another option is to let it microwave for a few minutes to get it soft.
Remove the seeds: Use a spoon to scoop the seeds and then discard.
Cut into smaller pieces: Make sure the pieces are cut into roughly the same size so they can cook evenly.
Prepare the broth: Place the cut kabocha skin side down and pour dashi on top in a skillet.
Stir in the sauce: Once the broth has softened the squash, add the other ingredients and let it simmer for 20-30 minutes.
Serve hot or cold: You'll know this dish is done cooking when you can easily poke a hole into the kabocha. Sprinkle some sesame seeds on top and serve either hot or cold.
So, what do you think about this dish? Let us know if you tried making this dish at home or used our Electric Skillet by tagging Zojirushi on your photos with #zojirushi on Twitter, Facebook or Instagram!