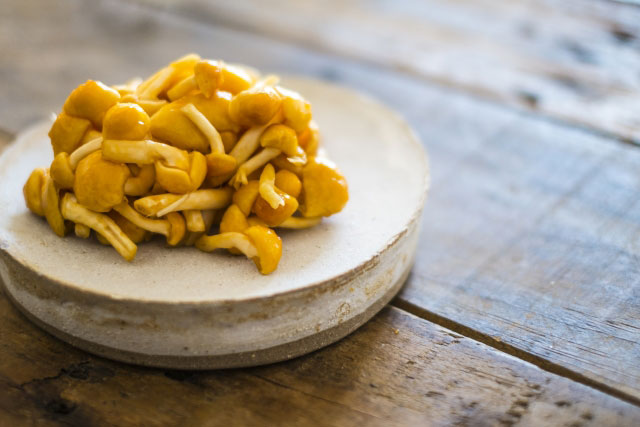 We want nameko!
What are they, you ask?
Mushrooms!
Specifically, the small, amber-brown fungi that have a thin, gelatinous layer on their caps. Technically named Pholiota Nameko, these mushrooms are typically used in miso soup, nabemono or Japanese style hot pot and stir fries and the viscous coating on the caps form a lustrous glaze when they're cooked. And considering how slippery they are, it makes perfect sense that the name literally means "slippery child" in Japanese!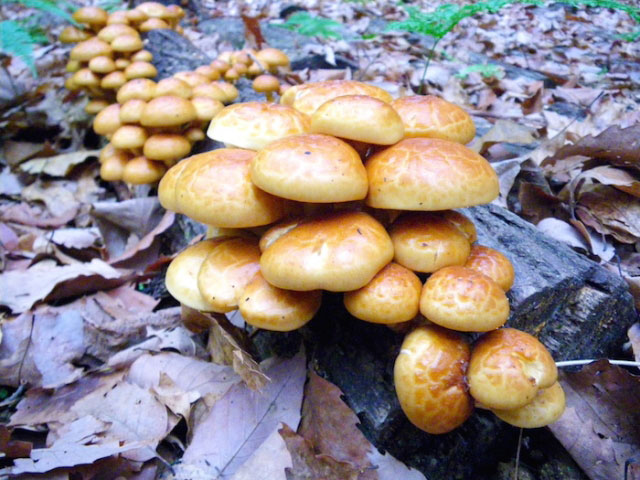 These mushrooms grow on the sides of trees, in clusters that look like small woodland creatures wearing helmets. (In Japan, there's even a smart phone game inspired by how cute nameko are!) Mushrooms are a type of fungus, characterized by stems, caps and gills on the underside of the caps. They also have an inner structure unique among fungi, allowing them to gather nutrients from their host, such as a tree, soil or other plants. Nameko, and other Japanese mushrooms, certainly benefit from that!
Nameko mushrooms can be foraged in the wild, but most often are cultivated on dead deciduous trees. The trees are brought to the ideal temperature and moisture level and are then inoculated with nameko spores. These dead trees, called bed logs, are laid out in a crisscross pattern so that they form a field that has proper aeration for the mushrooms to grow on. The spores are encouraged to grow, first extending the stems of the mushrooms and then maturing with well-formed caps.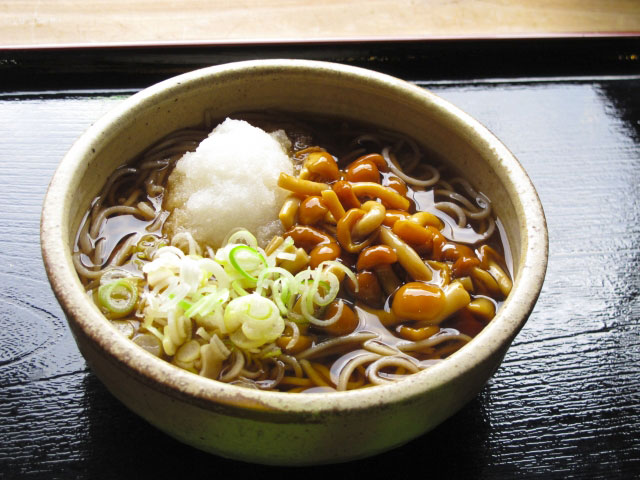 Nameko have a nutty taste and impart a great deal of umami, or deliciousness, to foods. Along with using it in miso soup to impart a savory flavor and a creamy texture, nameko is cooked fresh with grated radish, stir fried with vegetables and meats, and added to soba noodles as a delicious topping.
This mushroom, while not widely known outside of Japan, is lovely and delicate and we hope you try it during your next adventures with Japanese food. Be sure to leave us a comment with your experience!