Are you still craving Utsunomiya gyoza  from our B-kyu gurume post last month? Well, don't worry because we've got an amazing new dish this month – suttate udon – and after you read all about it, you'll be craving this dish, too!
Suttate udon hails from Kawajima in Saitama Prefecture, an area just north of Tokyo.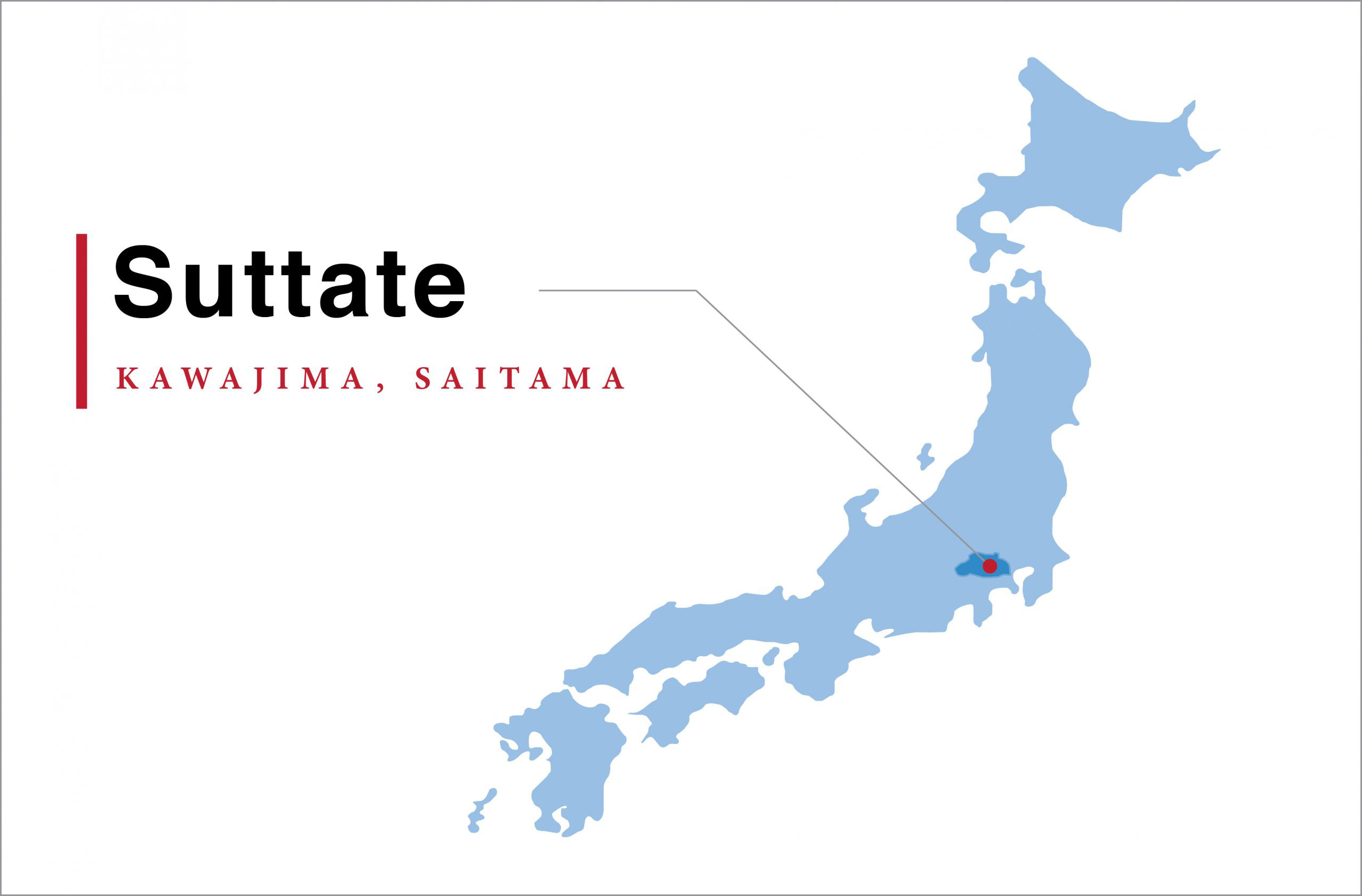 Kawajima is a fertile plain banded by the Ichino, Arakawa, Iruma and Toki Rivers. It's known for its beautiful landscape and rice, tea and sesame farms. In this area, each season is exaggerated – cold weather is icy, rains are torrential and hot weather is sweltering.
It's during the hot weather months that Kawajima's signature B-kyu gurume dish – suttate udon – is popular. The dish consists of fresh, bouncy udon noodles dipped into a suttate dipping sauce. The sauce is what makes it special! Suttate sauce is made with freshly ground ingredients, often prepared at the table. Sesame seeds are ground in a suribachi using a surikogi, or a Japanese-style mortar and pestle. Once the sesame seeds are finely ground and fragrant, miso , thinly sliced cucumbers, finely chopped onions, aromatics and herbs such as ginger and shiso leaves are added to the mix and pounded to form a paste. And to the paste… cold, cold water…perfectly ready to dip in udon noodles!
Hungry yet?
Suttate udon has a beloved history in the Kawajima region. The wheat for the udon noodles and sesame for the sauce were locally cultivated. The nutrients in the ingredients were replenishing. And the cold dish was eaten during the hot summer months by local farmers to beat heat exhaustion from their labor. Inexpensive and locally-produced, suttate udon was almost exclusively prepared at home, with the sauce originally made with just cold water, miso and ground sesame. Even the name is local term, a slurred form of suritate, which means "freshly mashed."
In 2008, the Kawajima Chamber of Commerce wanted to enter suttate udon in the 4th Annual Saitama Local Street Food Championship. They asked a local chef and restauranteur, Koji Adachi, to come up a new recipe. And his recipe for using dashi in the sauce instead of cold water made all the difference. The dish won fourth place in the competition, becoming an established B-kyu gurume favorite!
After the competition, word of suttate udon spread around Saitama Prefecture and of course, to the rest of Japan.
We love udon noodles, and make the dough in our breadmakers. They're so wonderful to eat and we hope you try them with homemade suttate sauce!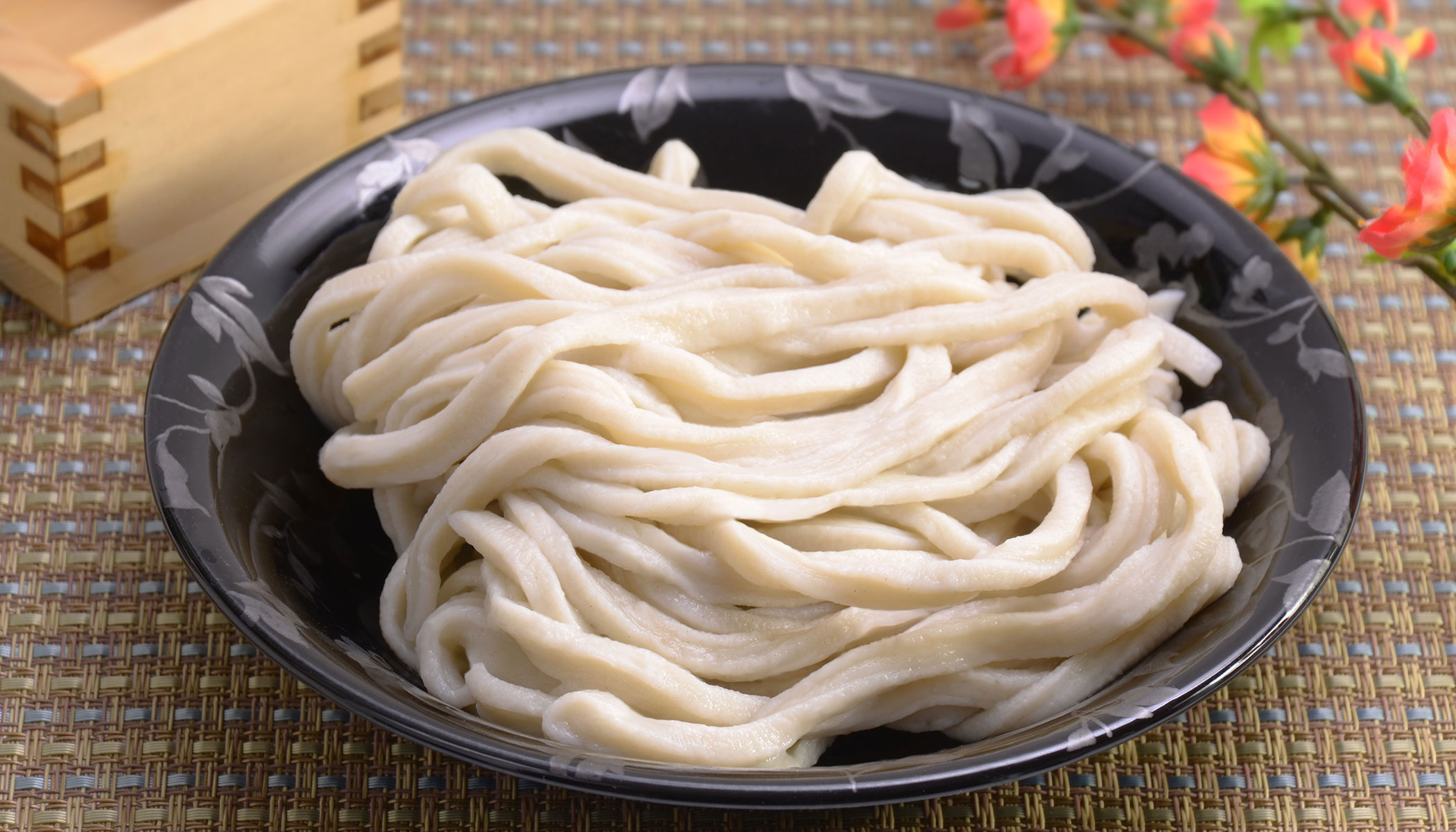 And as always, share your photos with us on Instagram!