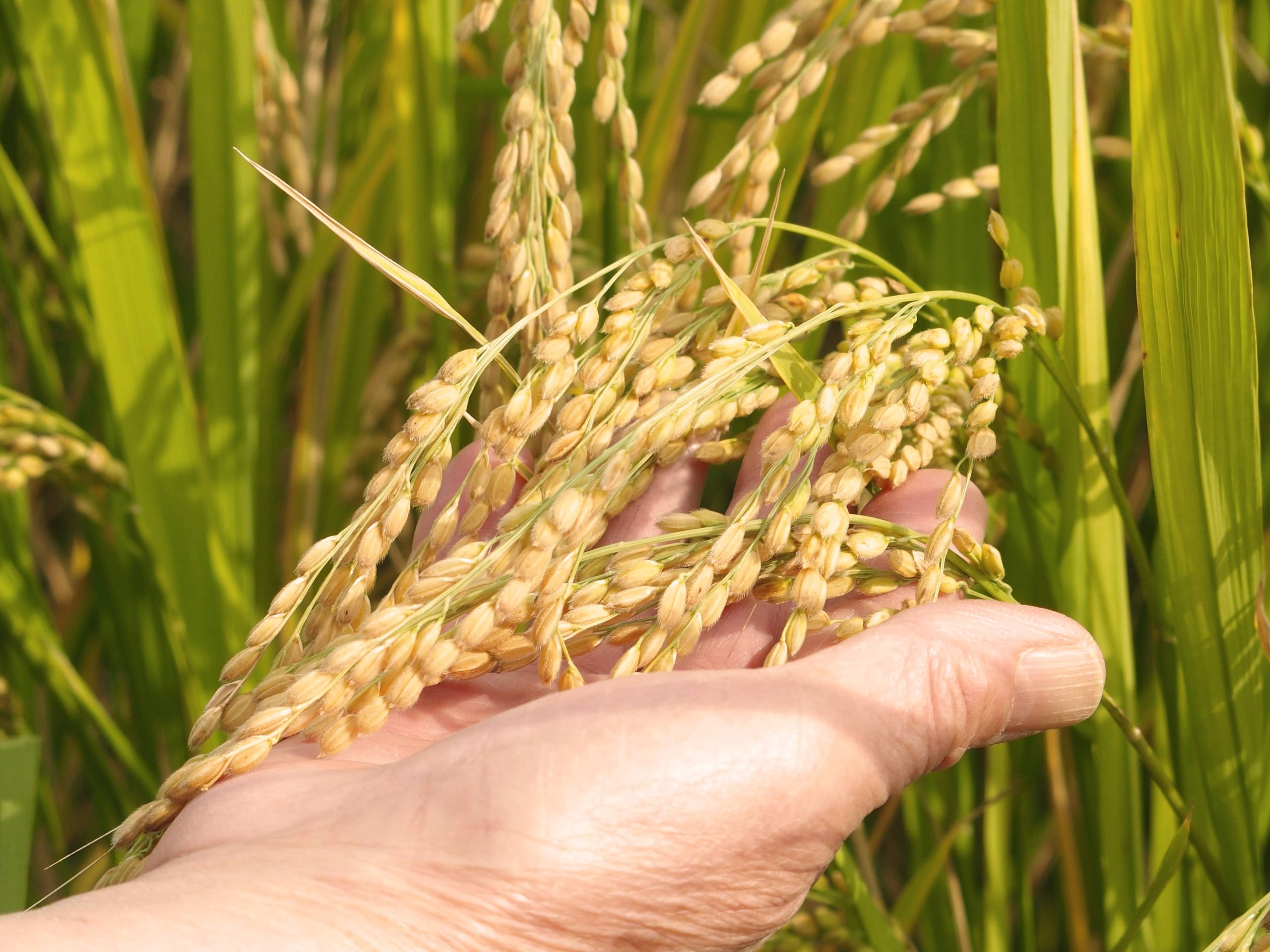 The first step in how to grow rice is to prep the rice fields or rice paddy. Rice is planted anywhere between February and May, as it requires constant irrigation all season long. Unlike other crops, rice grows in heavy clay and silt loam soils because they can retain water. It's widely grown throughout the tropical and subtropical regions of Asia and the southern United States.
To prepare the field, farmers will level the ground with GPS or laser-guided grading equipment, which helps the farmers conserve water. Then, fertilizer is added, and a few weeks later, the field will be ready for planting.
Planting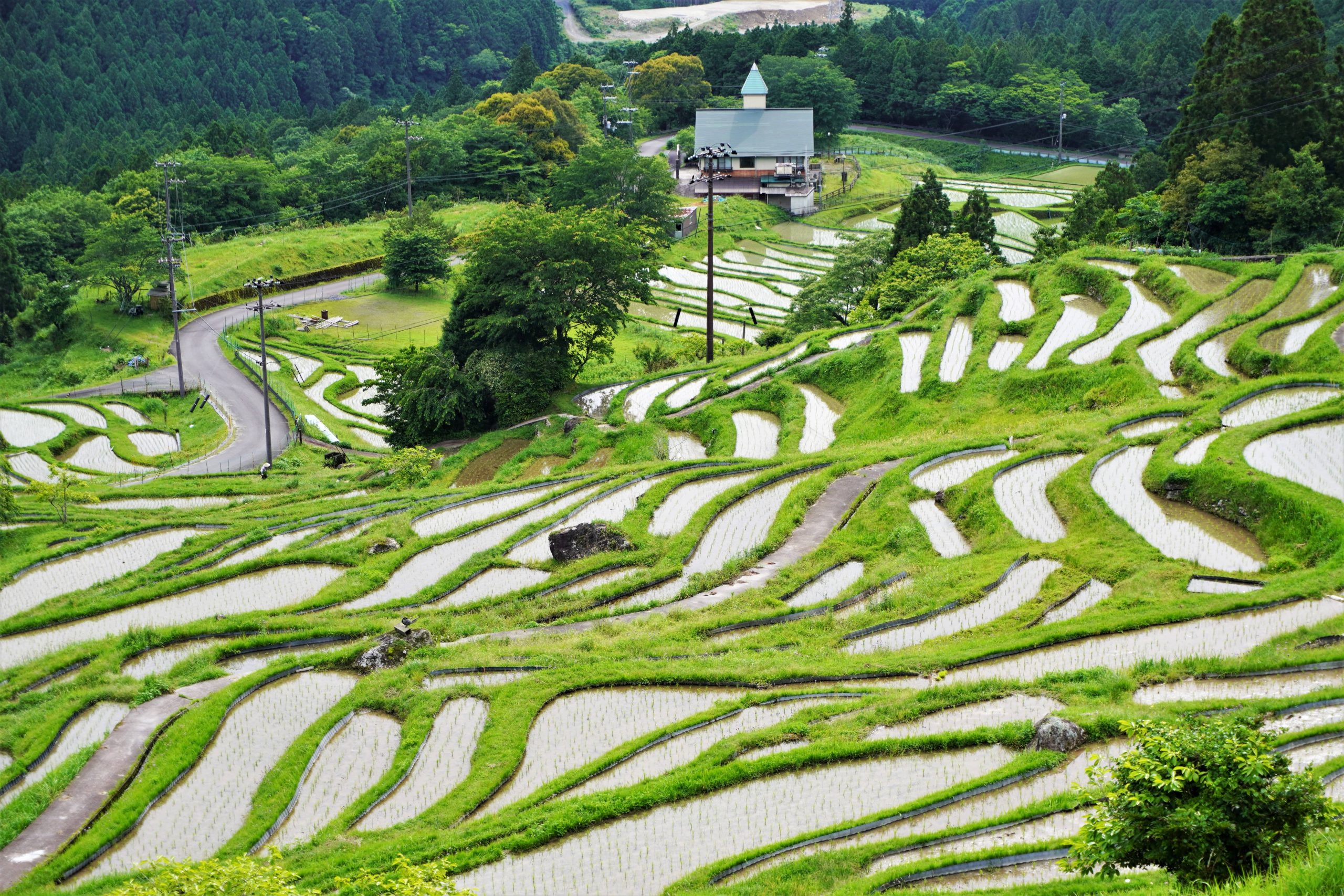 While the fields are irrigated with consistent levels of water, rice seeds will be soaked and planted into the fields. Sometimes, planes that are flying at up to 100 miles per hour will shoot out seeds into the fields, and other times, they will be planted by a grain drill.
Growing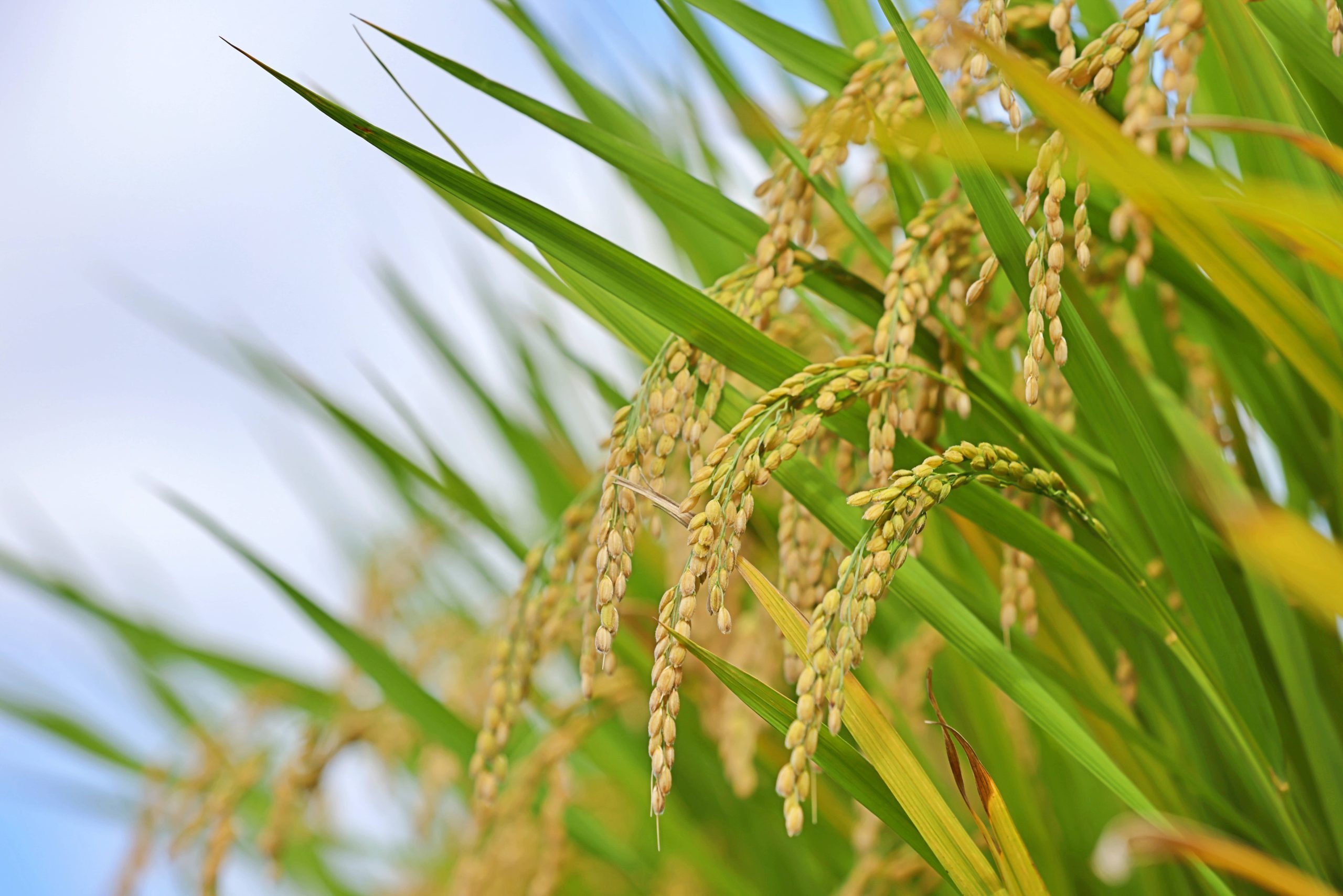 Rice plants will quickly grow up to three feet within a few months of being planted. Farmers will continue to flood their fields to maintain water retention, and also punch holes into the fields for even and efficient watering. The key here is to conserve water while maintaining constant levels of irrigation to keep the rice plants fed and thriving. After a few months, you will be able to see the rice plants show grains on top of the plant, which means that they are maturing and will be ready for harvest.
Harvest, Milling, and Storage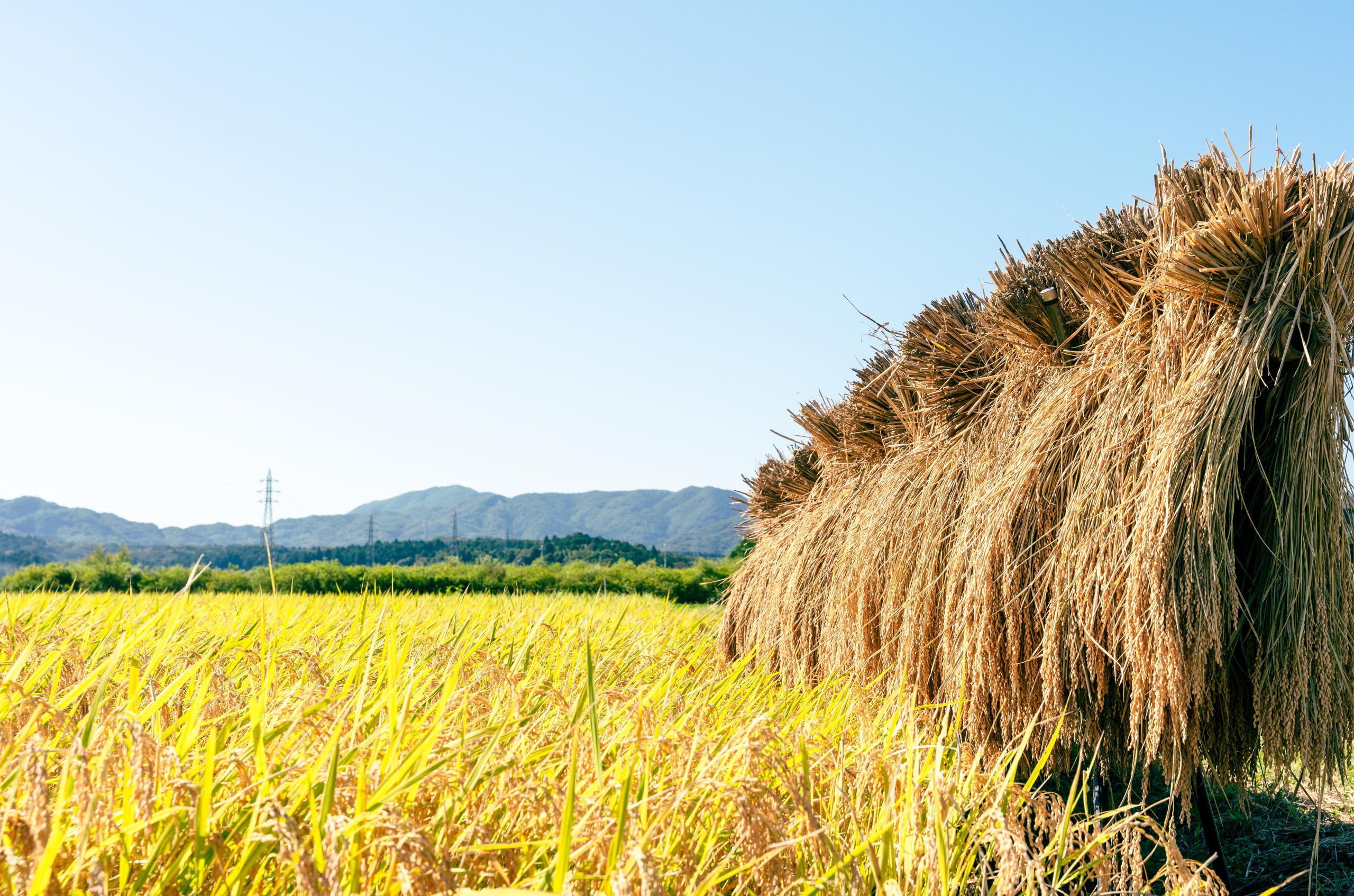 Once the rice is mature, the water from the field is drained and the plants get harvested. The plants are then moved to drying facilities to reduce moisture content, so they are ready to be stored and milled.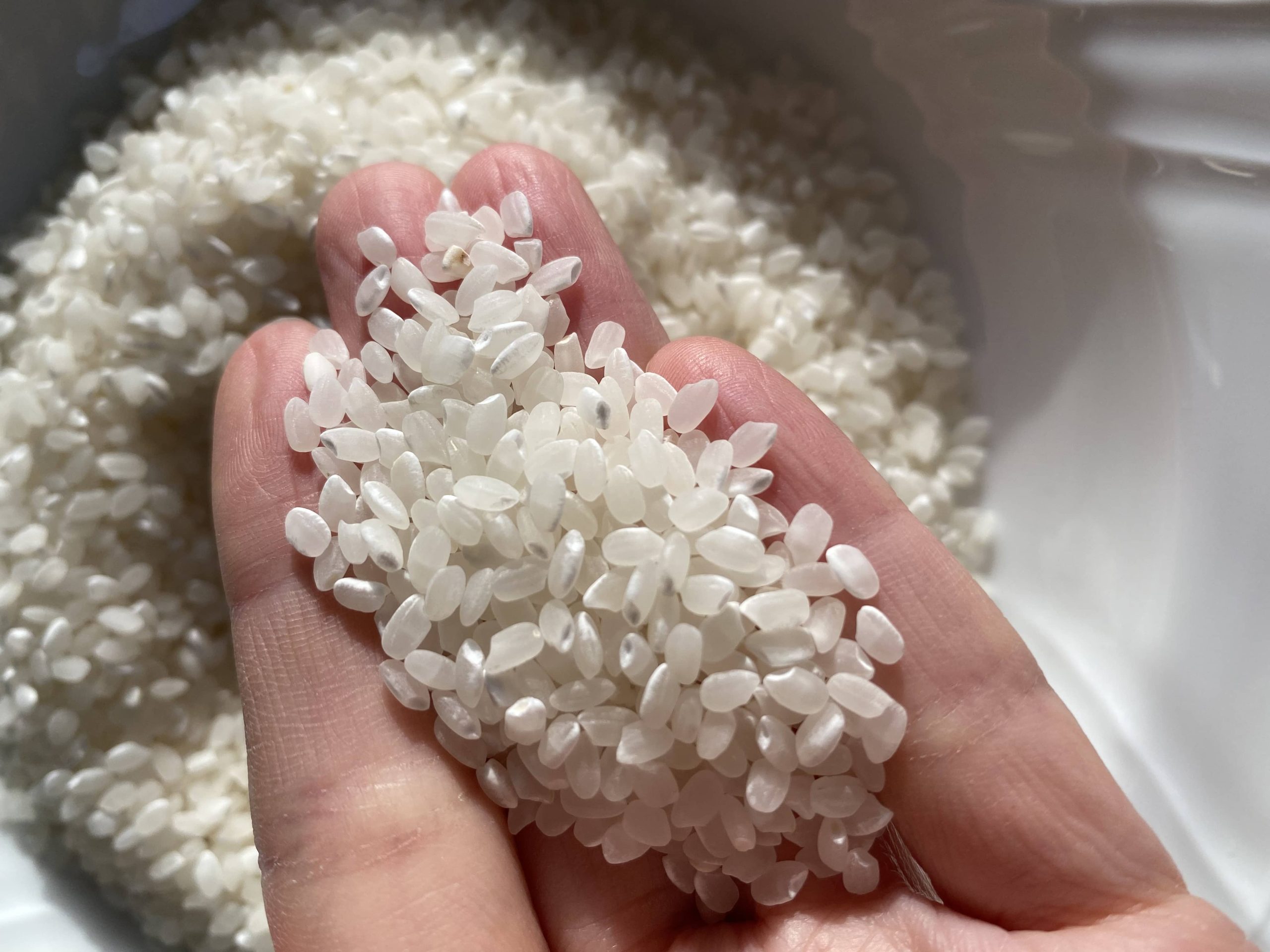 Once dried, the hull is removed, which results in brown rice. Then, further removing of the bran layers, or "polishing," leaves the inner grain, which is white rice. White rice is often enriched with vitamins to replace some of the nutrients lost during milling.
The Best Way to Prep Rice: Rice Cookers
Using a rice cooker is the best way to cook your rice. It's easy, and most importantly, it will always be cooked perfectly every single time. At Zojirushi, we have dedicated ourselves to the art of perfect rice for many decades, and test thousands of pounds of rice every year! Learn more about our rice cookers by viewing our selection.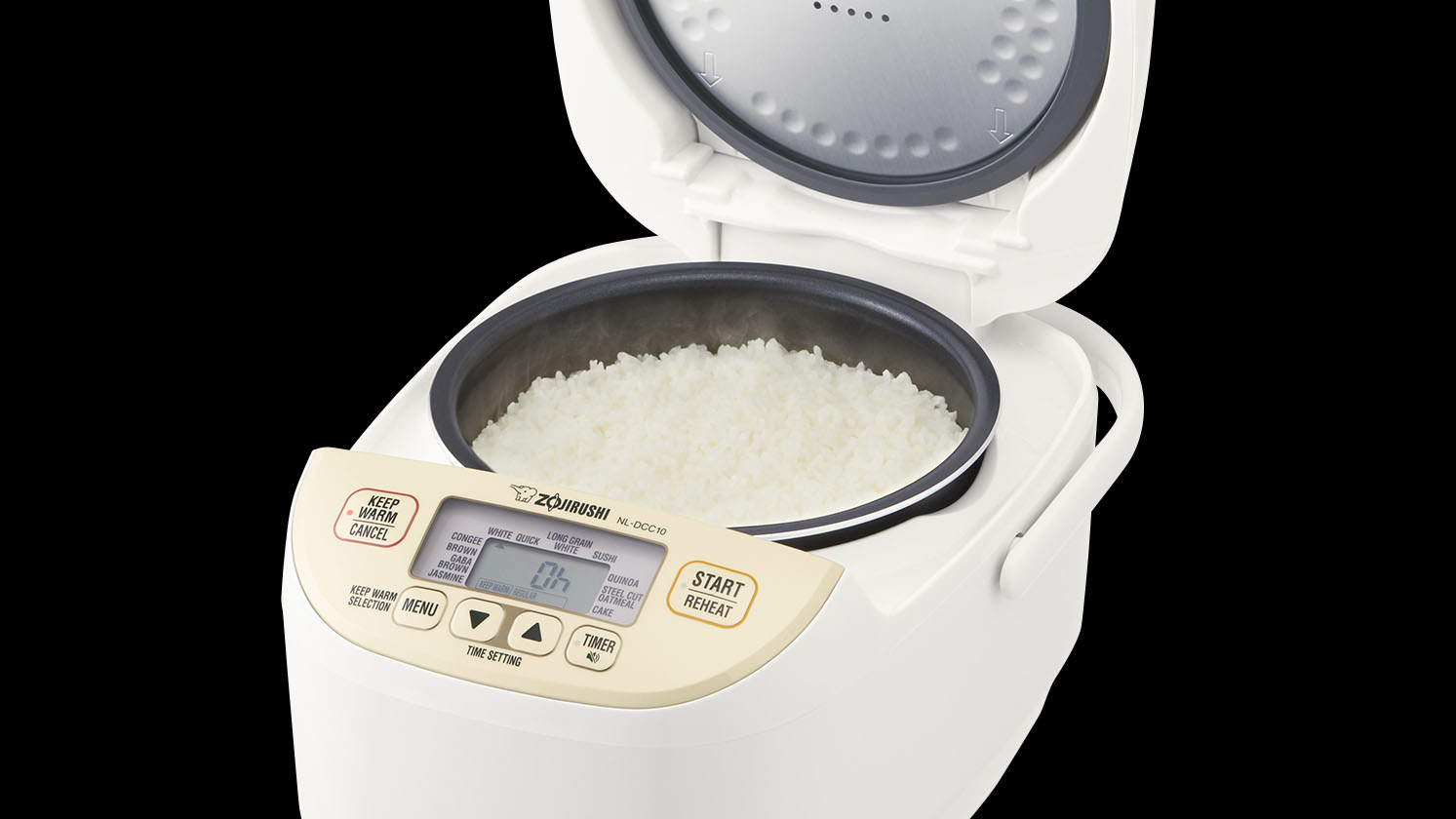 Isn't it an amazing journey that rice takes to make it all the way to our tables? We are thinking we should cook a batch and enjoy it with greater appreciation. Don't forget to share how you like to enjoy rice by using #zojirushi on Twitter, Facebook or Instagram! We would love to see all your tasty rice dishes.