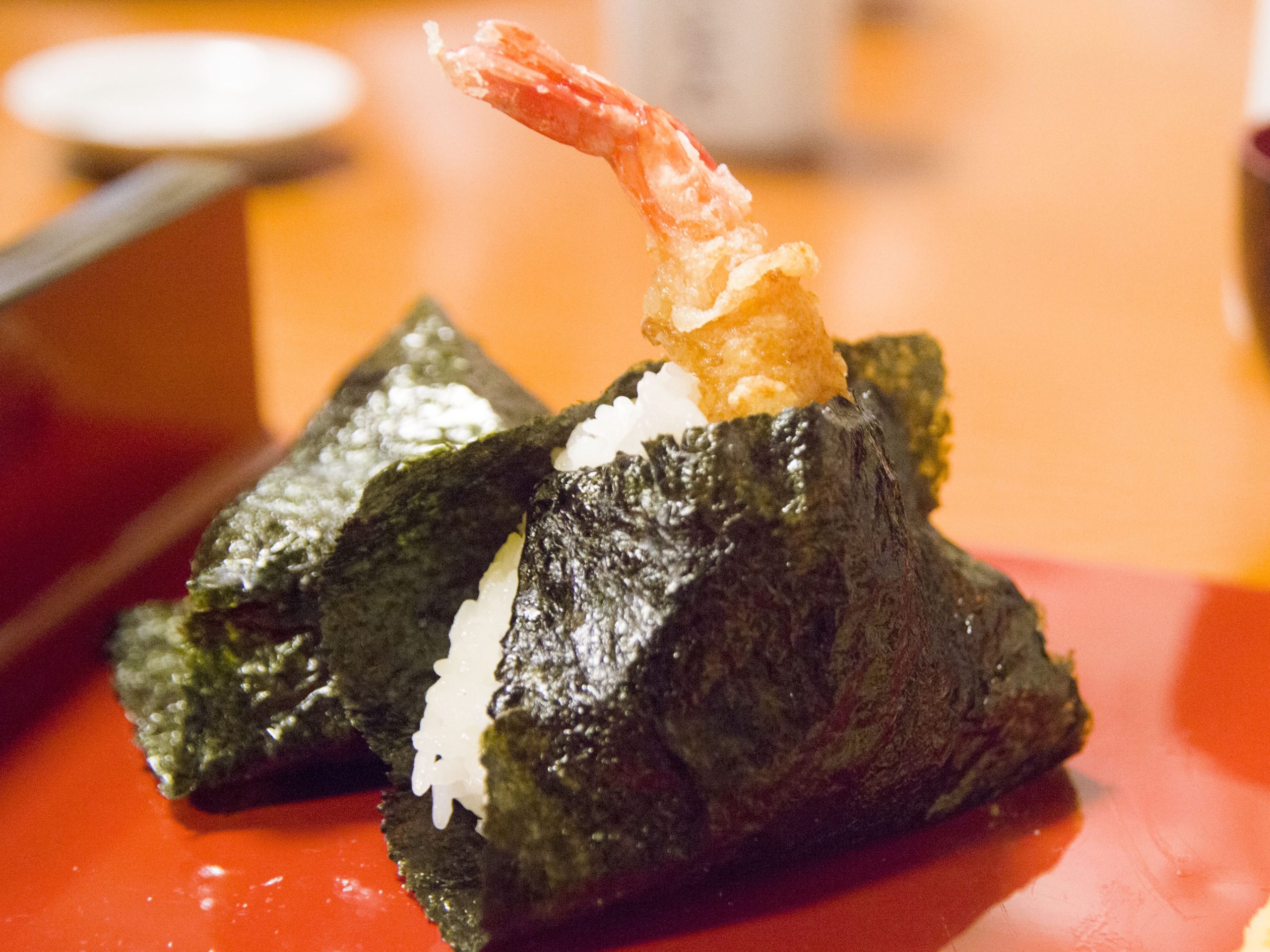 This month, we continue our Food Lover's Tour by exploring Aichi Prefecture!
Aichi Prefecture is located in central Japan and is blessed with a natural landscape including a mountainous area full of lumber and rivers, the flat Nobi Plain rich with fertile agricultural land and the abundant fishing waters of Ise Bay, Chita Bay, Mikawa Bay and Atsumi Bay.
This naturally plentiful environment has led to the growth of many industries in Aichi Prefecture, and the third largest city of Nagoya, is strategically located between Tokyo and Osaka. In ancient times, Nagoya was controlled by the Tokugawa Clan, who built one of the most noted castles in Japan, and fostered native industries. Commerce was, and is, one of the largest activities in Aichi Prefecture, bringing many influences from different parts of Japan as well as other countries. Today, Aichi Prefecture is famous for ceramics, textiles and Toyota's automotive manufacturing.
Nagoya is the largest city in Aichi Prefecture, and is famous for this month's special food: tenmusu. Tenmusu are rice balls stuffed with shrimp tempura that has been soaked in a savory sauce and then wrapped in sheets of nori seaweed. Tenmusu, comes from two words–tempura and omusubi–and brings both delicious items together in a wonderful dish.
Tenmusu has a colorful history! It is associated with Nagoya, but it was originally developed in the city of Tsu, in the Mie Prefecture across Ise Bay. In the 1930s, a woman named Mrs. Mizutani owned a tempura set-meal restaurant called Senju in Tsu City. Legend has it that on a busy day, Mrs. Mizutani didn't have enough time to prepare lunch for her husband, and gave him rice balls with cut pieces of shrimp tempura hidden inside. Her husband must have enjoyed it, because 20 years later, the shrimp tempura rice balls were being served not only to her husband but to restaurant employees as well. Patrons soon discovered the dish, and asked for it from the restaurant's secret menu, until Mrs. Mizutani perfected her recipe and began offering it on the formal menu, where a woman named Mrs. Fujimori, who was on vacation from Nagoya, ordered it and loved it.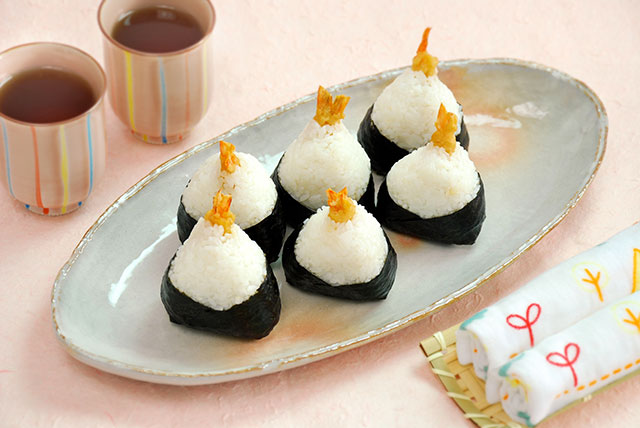 Fifty years later, in 1980, the depressed economy in Nagoya led Mr. Fujimori, the patron's husband, to close his watch shop. Mrs. Fujimori began exploring ways to support her family, and thought to sell the tenmusu that she loved from Mrs. Mizutani's restaurant as a new item in Nagoya. She visited Mrs. Mizutani, and was rejected. She kept coming back, and was rejected. And she was persistent, even staying with Mrs. Mizutani, and finally gained her friendship. Through her persistence, friendship and negotiation, Mrs. Mizutani taught her the recipe and allowed her to open a branch of Senju in Nagoya.
Tenmusu was unknown in Nagoya, but after all that Mrs. Fujimori had gone through, she began a marketing campaign that gained her much publicity, and tenmusu became famous as a Nagoya specialty!
Both the Tsu City and Nagoya restaurants are still in existence, and you can see a sign that says "ORIGINAL" outside of the shop in Tsu City.
We love tenmusu at Zojirushi, too, and our recipe is as tasty as the ones from the original shop!
The best part about tenmusu is eating it in and around Nagoya. While trying out new foods may be one of the most interesting things to do in Aichi Prefecture, we know you'll also love visiting the many spectacular attractions in the area, including the Mikawa Bay Quasi-National Park, the 1,900 year old Atsuta Jingu Shrine, Inuyama Castle and the Minamichita Hot Springs Resort. If you're fortunate enough to be in Aichi Prefecture in winter, don't miss the Hadaka Matsuri or "naked festival"… it's a 1,200 year old tradition!
We hope you love Aichi Prefecture as much as we do, and as always, try making tenmusu and tell us how it went!