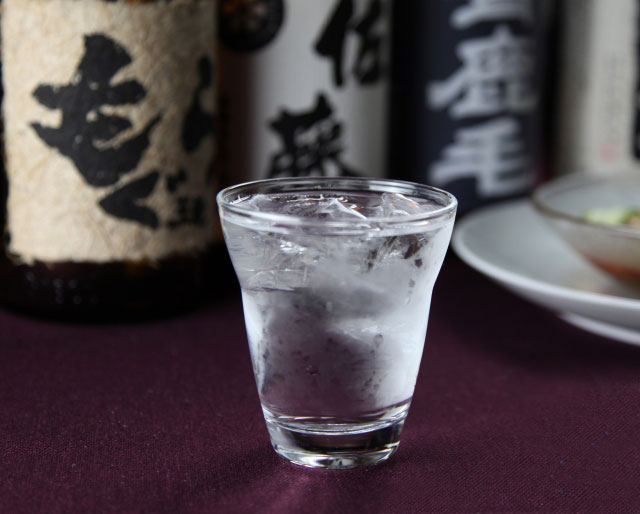 We've talked about the five basic elements of Japanese cooking so far in this series, showcasing salt, sugar, vinegar, soy sauce and miso in ryori no sa shi su se so. But we have yet to explore sake and mirin, both of which are essential to Japanese cooking, and are the topics of this month's post.
Sake and mirin are alcoholic liquors that are both imbibed and used as ingredients in cooking, similar to the way wine is used in French cooking. Both sake and mirin were originally cultivated as drinks–sake as a sacred offering to the gods, and to be enjoyed in ceremony by the Japanese people— and mirin as a popular aperitif among the upper classes. Today, their culinary uses have permeated all of Japanese cooking.
Sake, or nihon-shu, is a rice wine made from rice, spring water, rice koji and shubo. The technique for making sake was originally introduced to Japan from China, around the same time that the rice plant was introduced. The entire brewing cycle is overseen by a brewmaster, or toji, who carefully orchestrates the multiple steps that go into producing this wine. Rice from the last harvest in autumn is typically used to make sake, and once it is milled, it's washed, soaked and steamed until the texture is ready for cultivating koji. Koji is a fermentation agent made by mixing the fungus Aspergillus oryzae to the steamed rice and allowing the enzymes from the mold to convert the starches in the rice to fermentable sugars. After about 48 hours, one part koji is then mixed with three parts steamed rice and placed in a temperature controlled tank or vat. A special type of spring water is used in sake brewing, containing very little manganese and iron, and containing high quantities of potassium, magnesium and calcium. This special brewing water and shubo, or yeast, is added to the koji rice mixture, allowing the yeast to consume the sugars created by the koji, and turn them into alcohol over the course of approximately three weeks. When the toji believes the brew temperature, sugars, alcohol levels and acidity levels are just right, the mixture is poured into cloth bags that are placed neatly in a pressing tank, which compresses the mixture and drains the liquid sake out of the base of the press. The sake is aged for up to four months in refrigerated tanks, after which it is either pasteurized or kept cool and packaged for sale.
Sake is powerful stuff. It's got up to a 20% alcohol concentration!
Mirin is sweeter, and milder. Brewed in a way similar to sake, mirin is made with glutinous rice (instead of the rice used for sake), koji, and shochu (a type of distilled spirit), then fermented up to two months. The shochu suppresses the production of alcohol in mirin, so the final product is contains less of it than does sake. Two types of mirin are generally available: hon-mirin, also known as real mirin, and mirin-fu chomiryo, also known as mirin-like condiment, which has virtually no alcohol but a similar flavor.
Both sake and mirin are wonderful ingredients in Japanese dishes. Sake is often used to tenderize meat, poultry and seafood, eliminates unpleasant odor and draws out the natural flavors of the foods it is cooked with. Mirin can firm up meats and seafood, and add a touch of sweetness and sheen, especially to glazes and sauces, such as teriyaki sauce.
While mirin is almost exclusively used in cooking, sake is still a beverage enjoyed from the beginning to the end of a Japanese meal. Grab a small cup and pair it with Chanko-Nabe, a one-pot stew flavored with sake and mirin, or Teriyaki Yellowtail, marinated with sake and mirin.
As always, we'd love to hear about your experiences as a beginner with Japanese cooking, so leave us a comment below.