---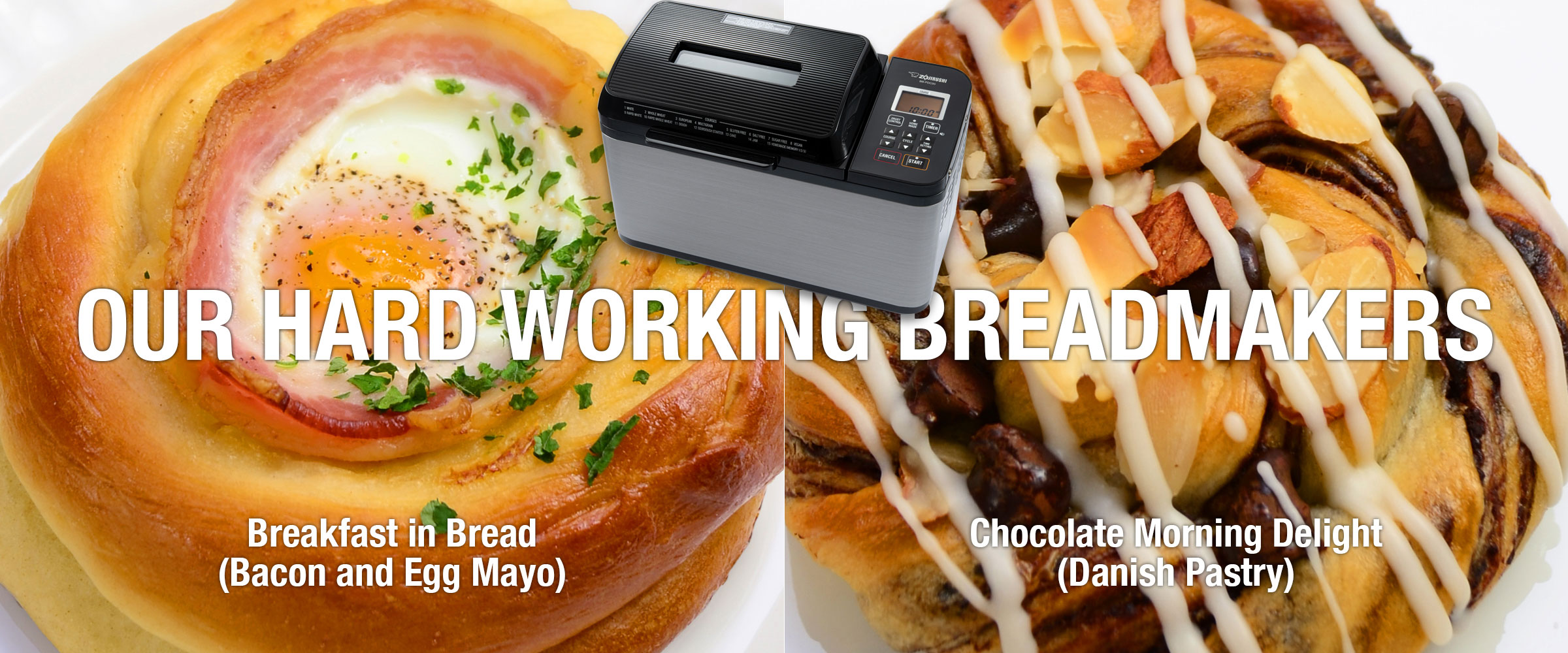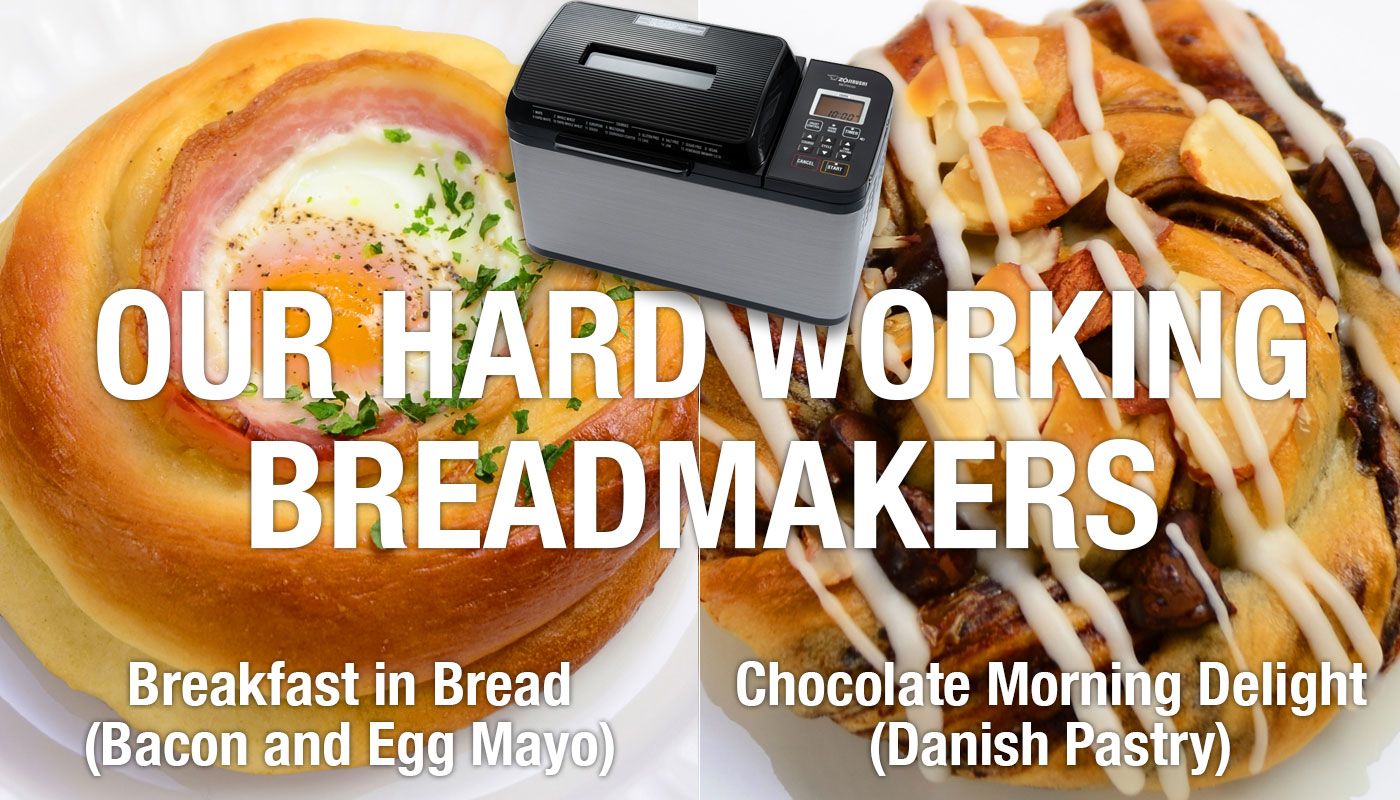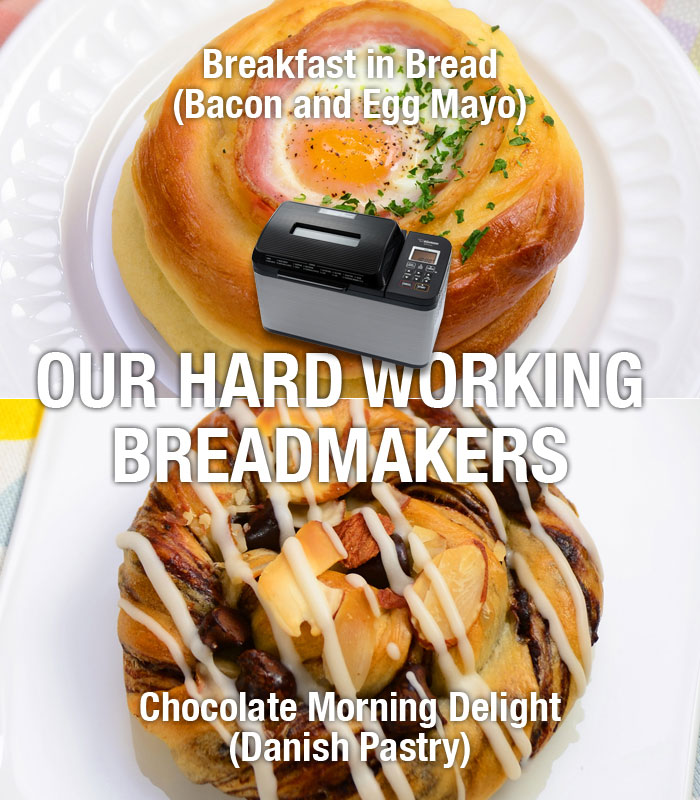 They have been kneading, raising and baking dough since 1988, when we introduced our first automatic bread making wonders. Ever since then, Zojirushi has been adding more menu choices and new technology so that anybody can enjoy the smell of freshly baked bread at home. This month, put your breadmaker to work; make these snack breads and test them out on the kids (or any bread lover in your family)!
KITCHEN LAB 101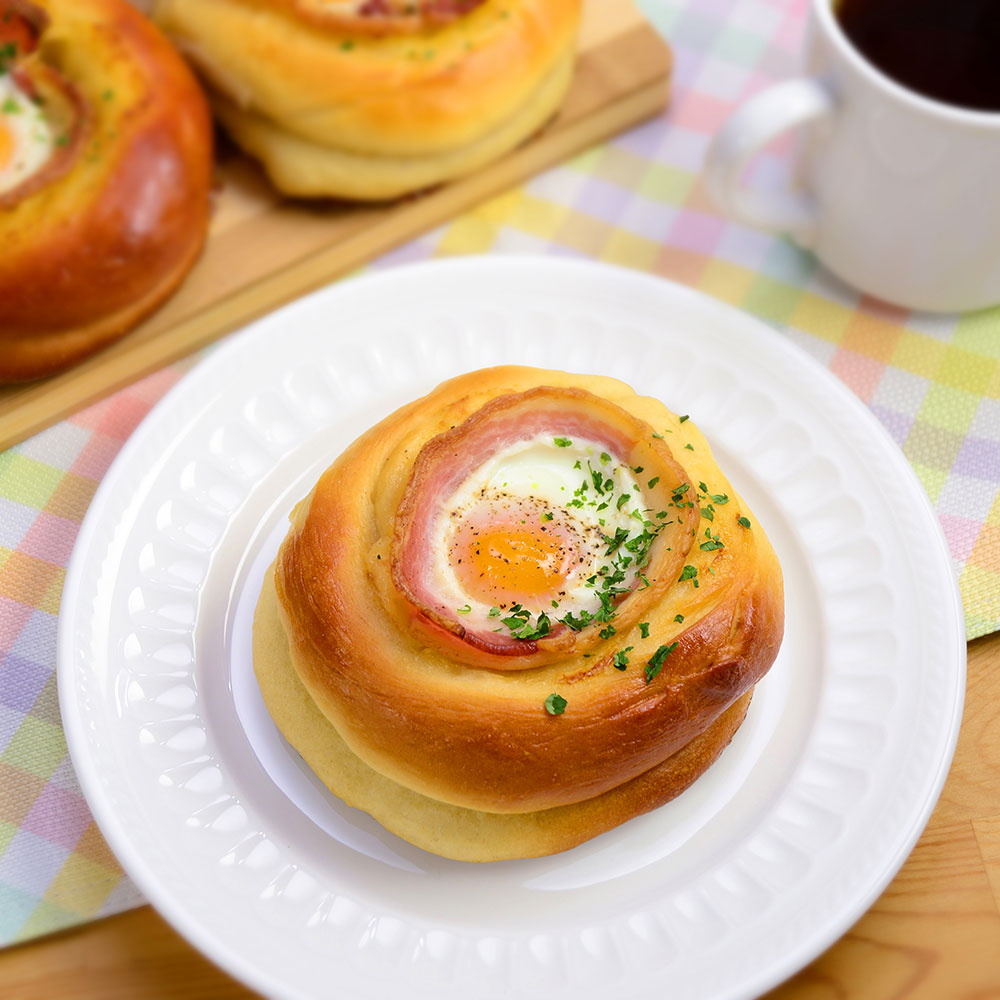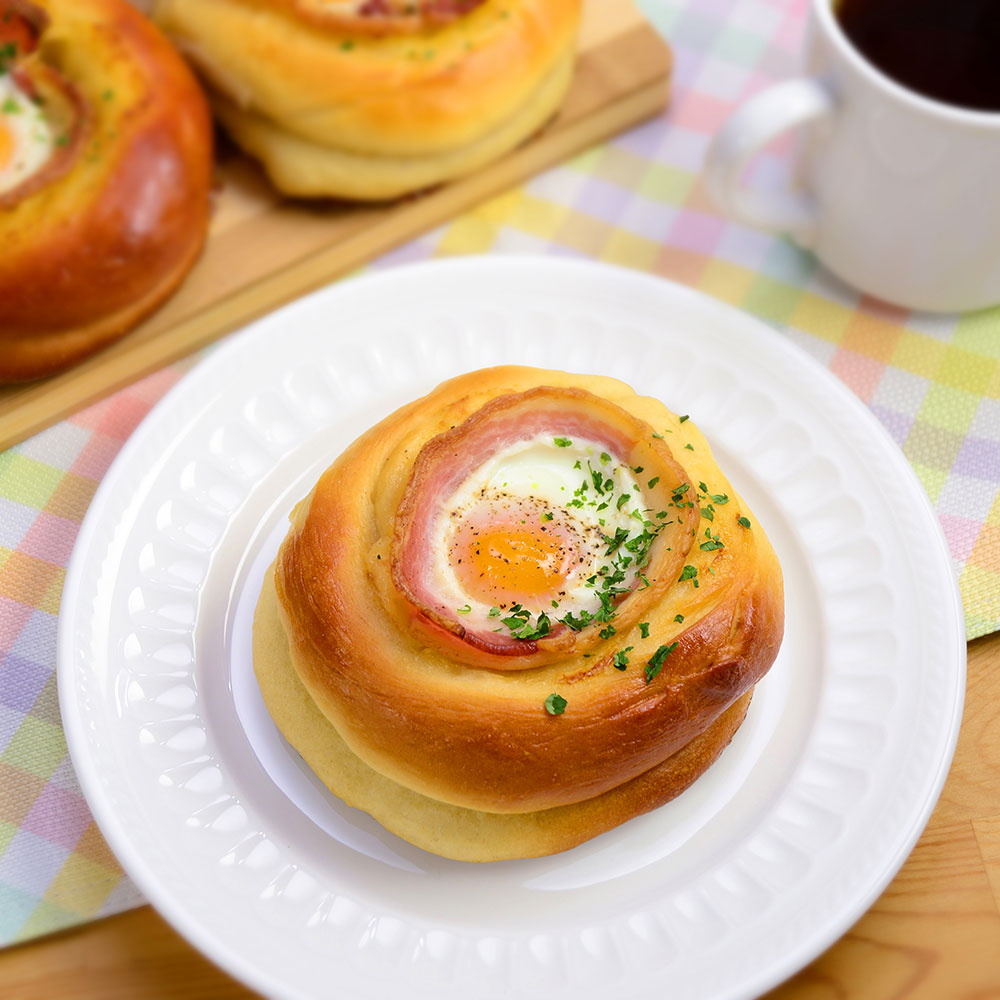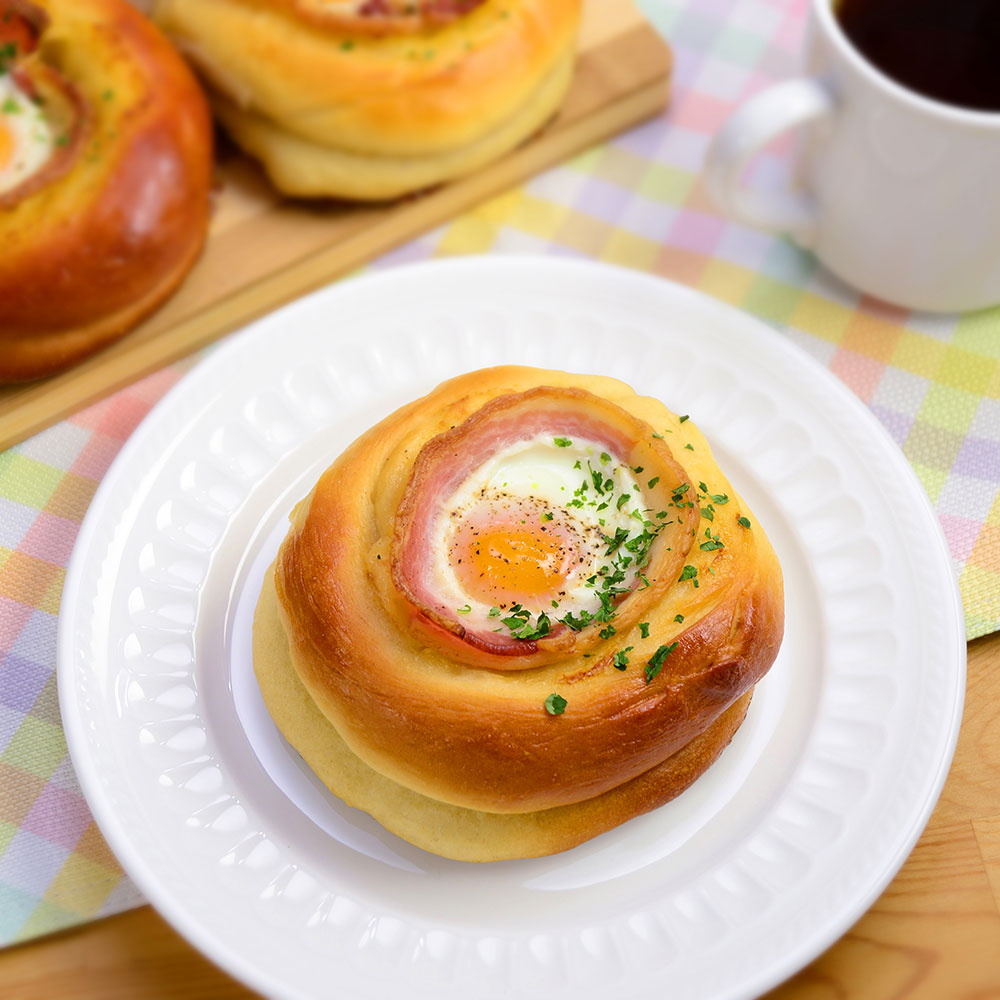 Breakfast in Bread (Bacon and Egg Mayo)
The perfect portable breakfast—bacon and egg in a freshly baked bun! This savory treat is great for packing in a lunch for the fam or serving to guests at your next brunch get together.
Chocolate Morning Delight (Danish Pastry)
Swirled into light Danish style pastry, the bold sweetness of chocolate will help you get your day started. This recipe folds chocolate directly into the dough, so you taste it in every bite!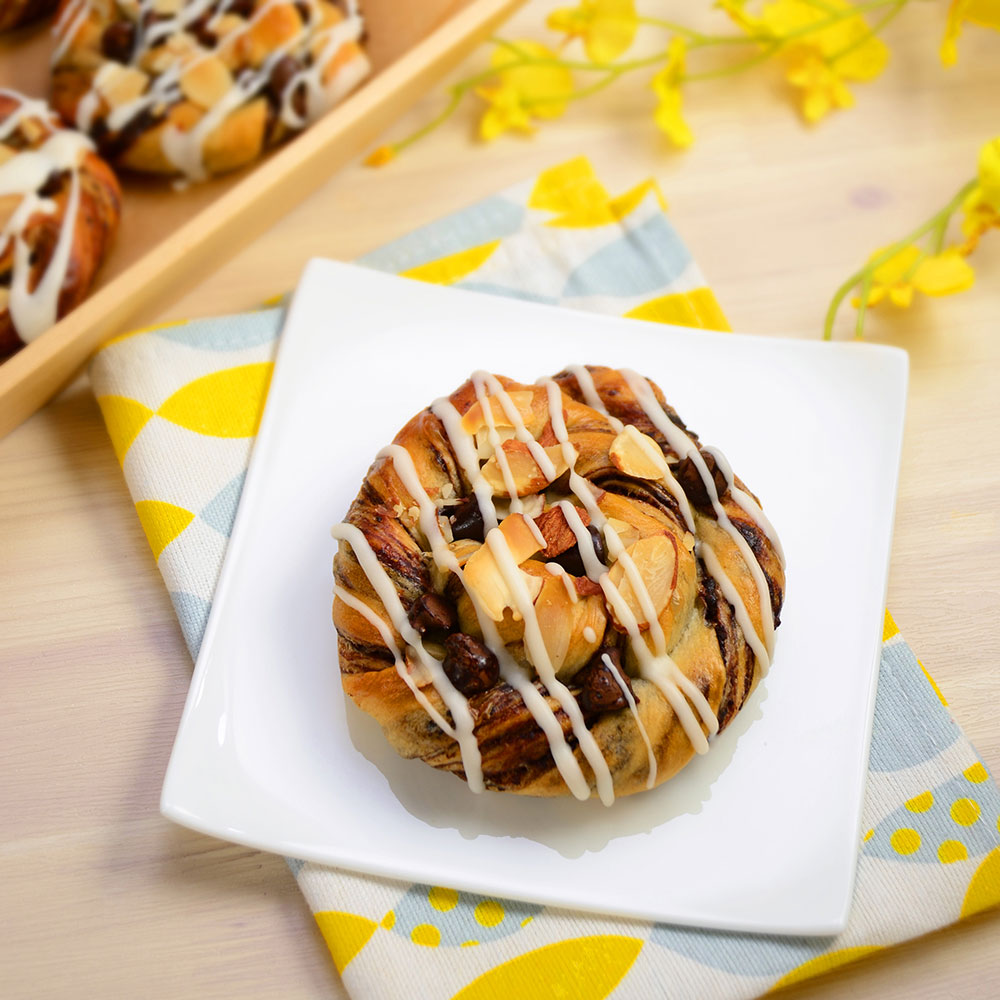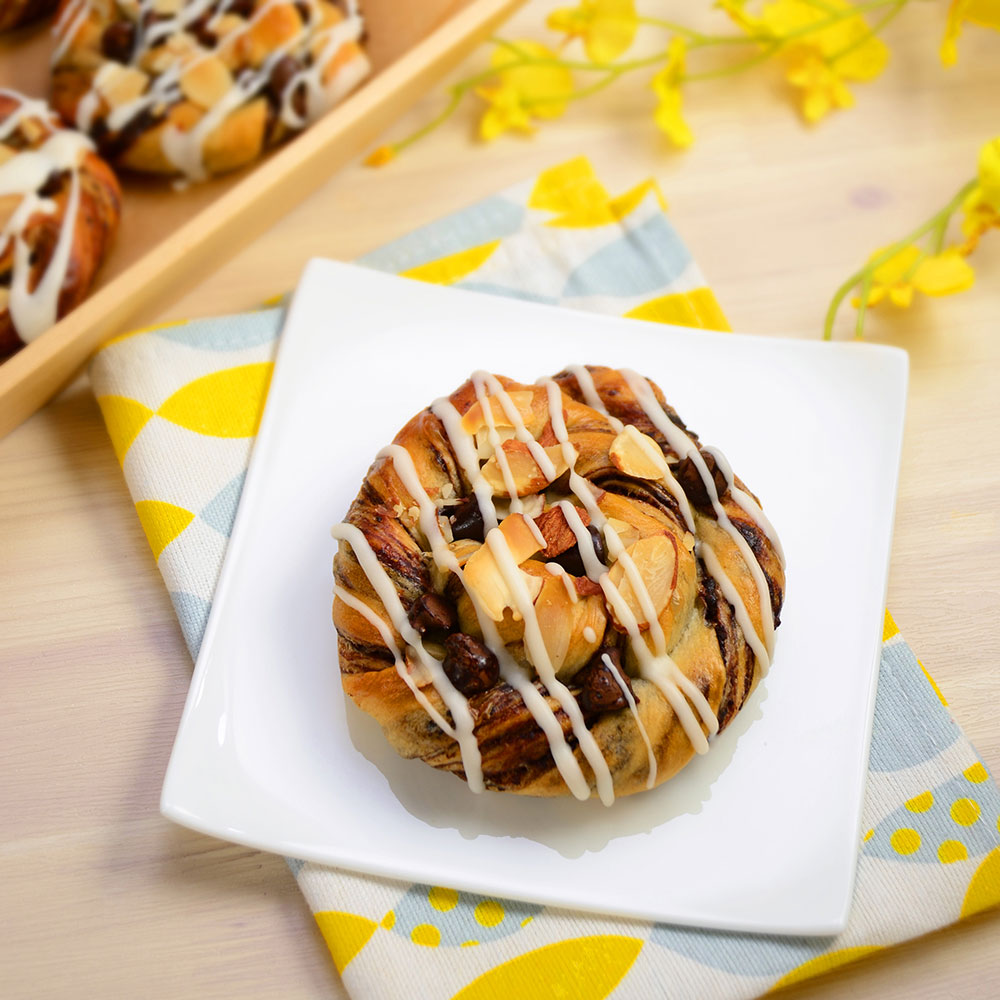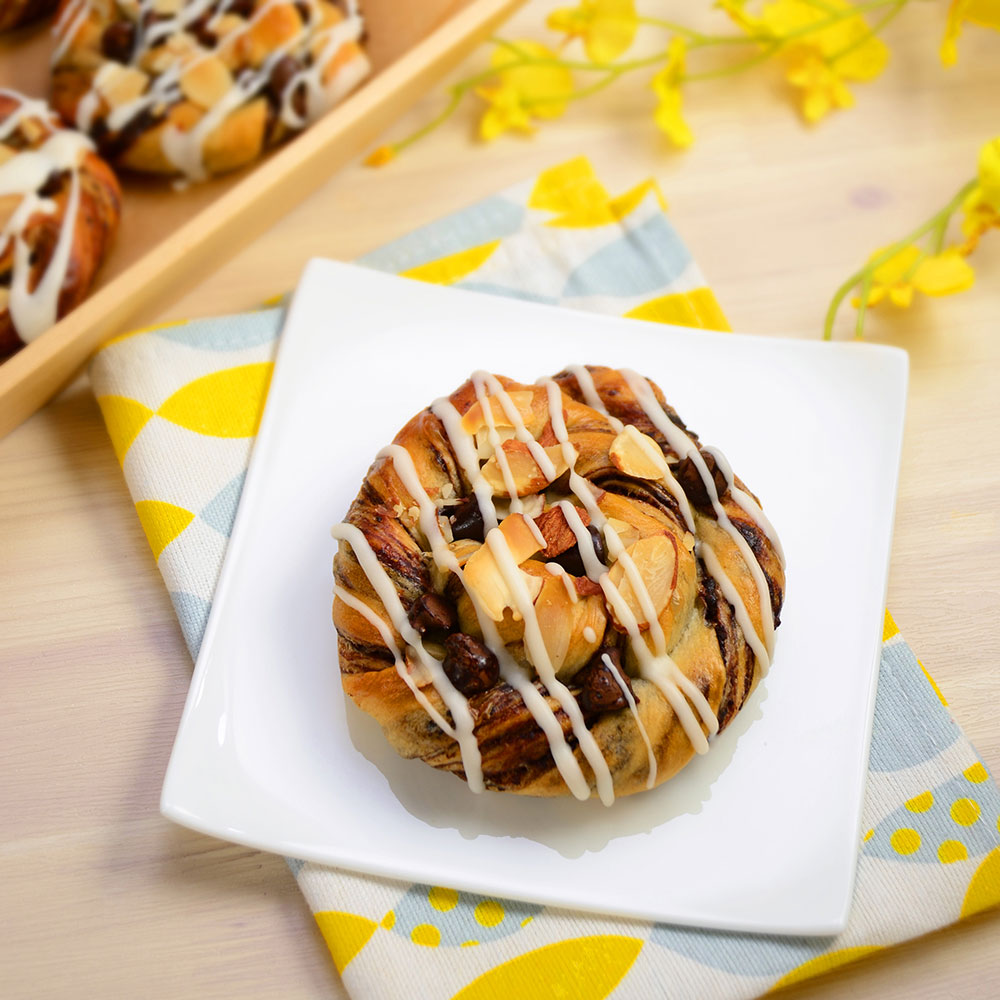 Breads Without Borders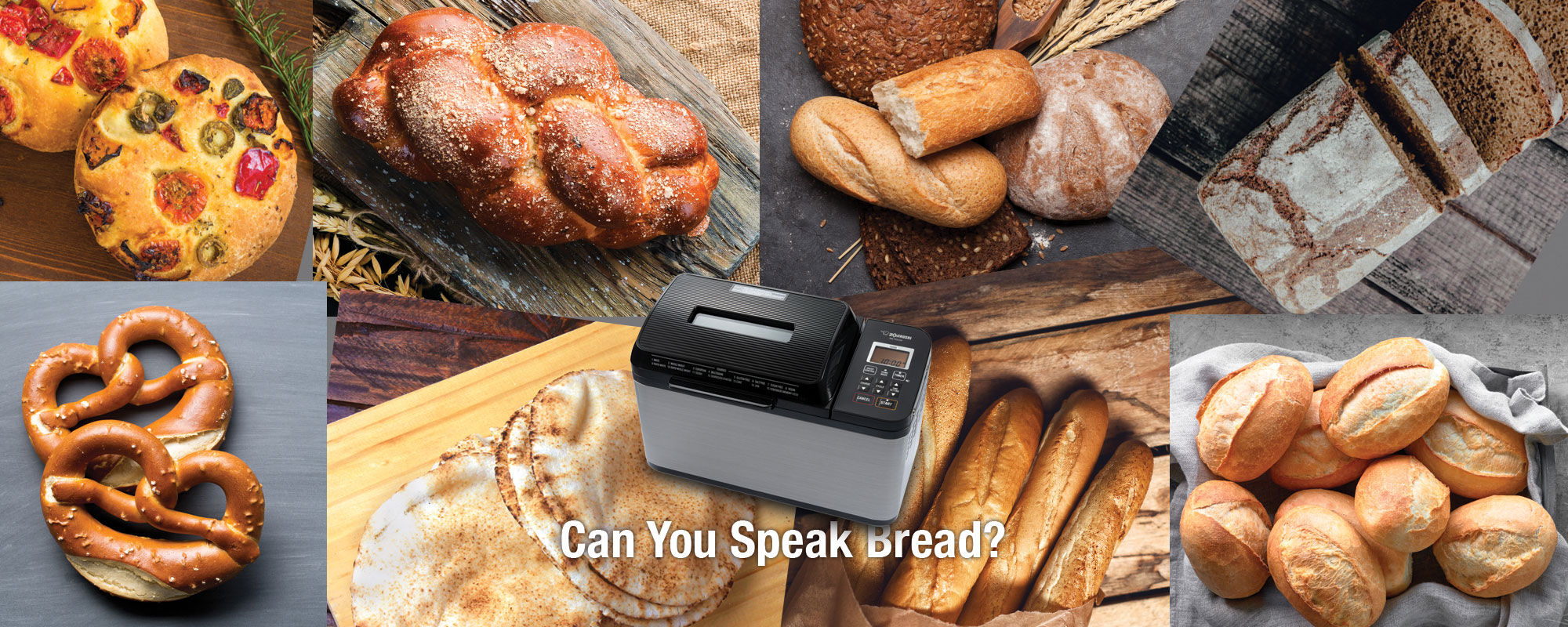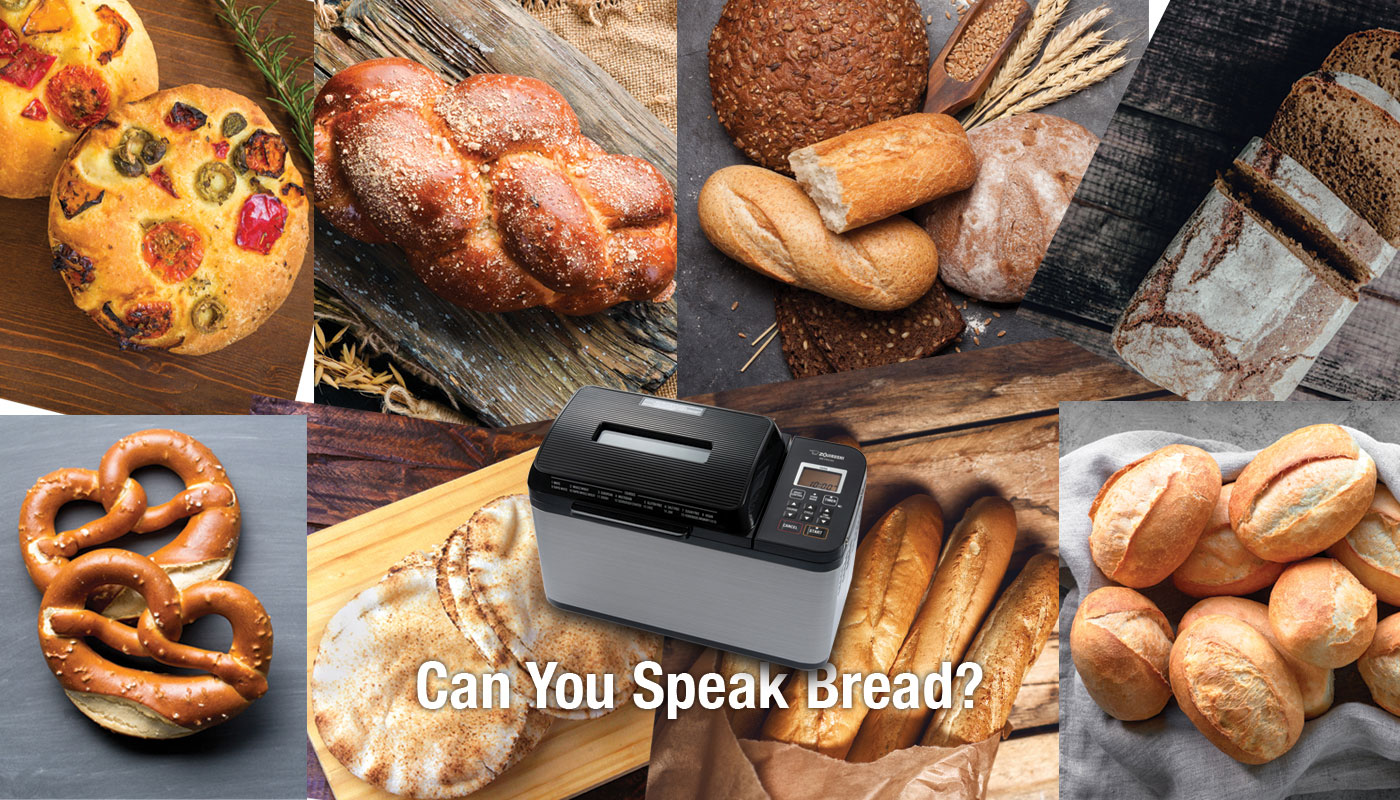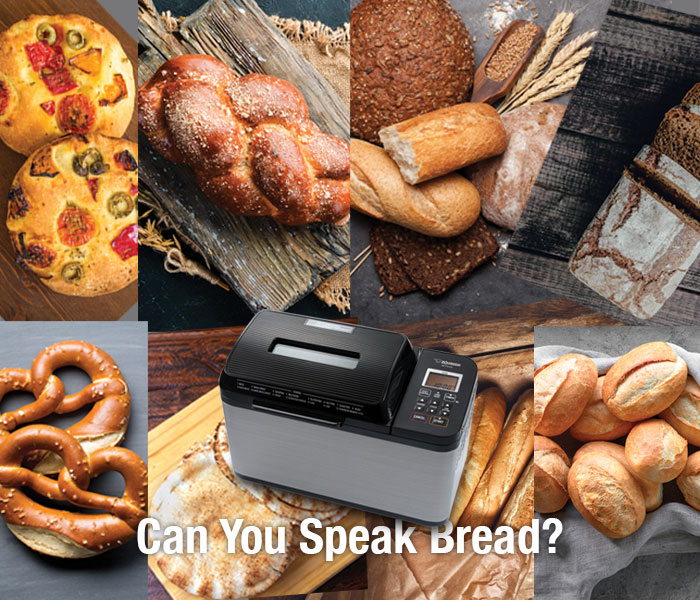 Naan. Focaccia. Challah. Baguette. Pretzel. Tortilla. Pita. Bammy. Can you name which country these breads are from? Talk about an international language, there's nothing like food to bring us all together! Bread is certainly spoken everywhere, in all shapes, sizes and ingredients. The familiar knot-shape of the Pretzel is synonymous with baking in Germany and has been a symbol of their Bakers Guild since the 12th Century. Cornbread is very American, as Native Americans may have been the first to use ground corn (maize) as food—thousands of years ago. Zojirushi has some international breads too; try some of these and take a trip around the world!
TECHTALK 101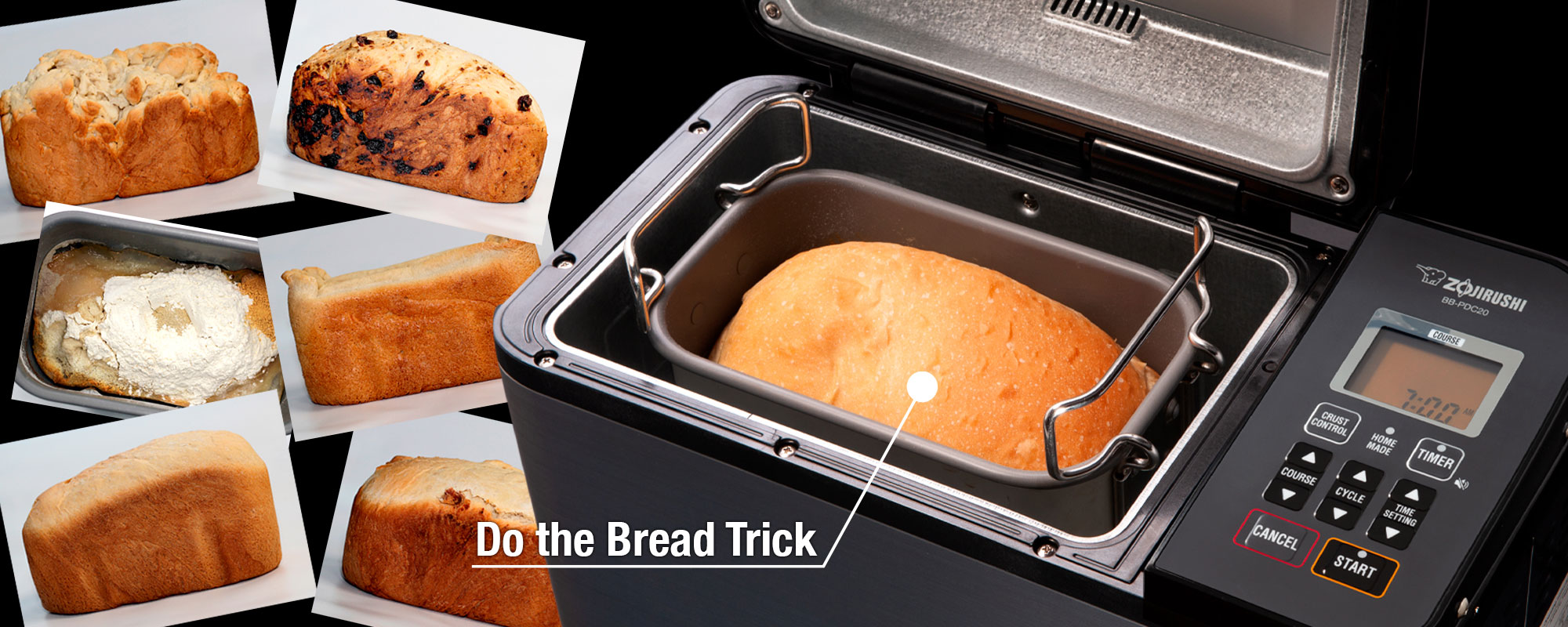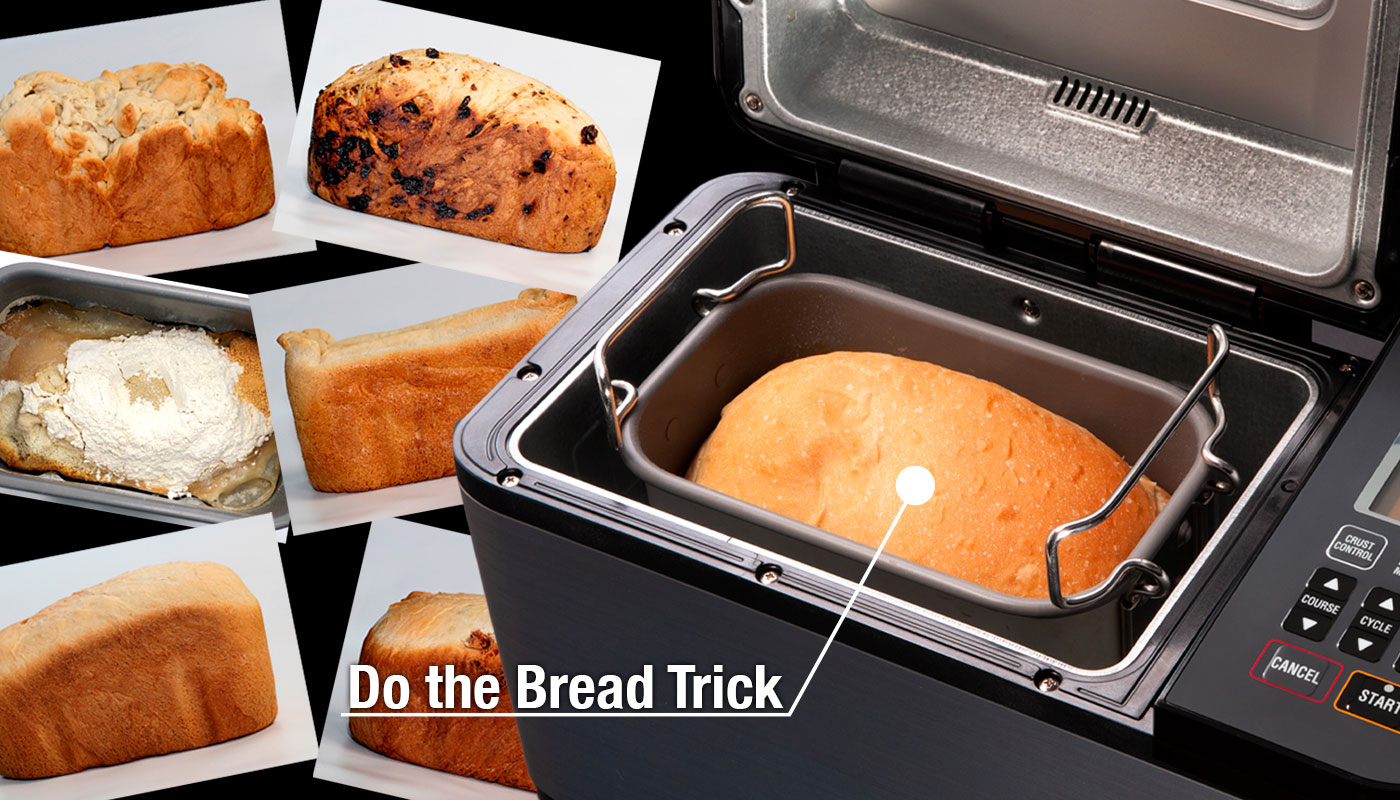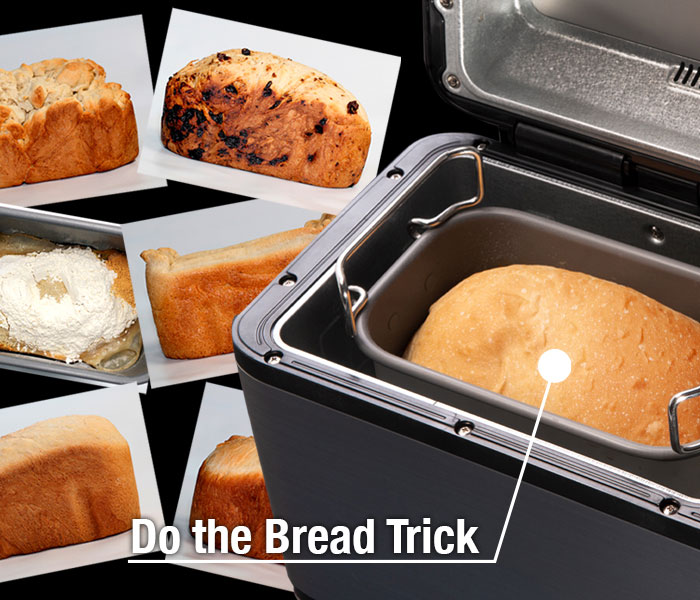 Baking in your breadmaker isn't tricky, but there definitely are a few tricks you can learn to get the best results.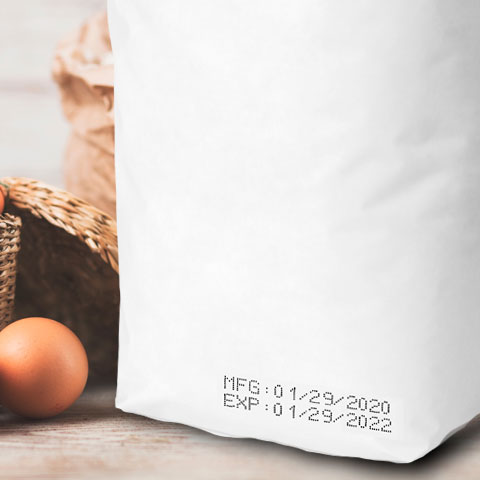 1. Use fresh ingredients. Select ingredients by the most recent manufacturing dates and use right after opening. Always store yeast in the refrigerator.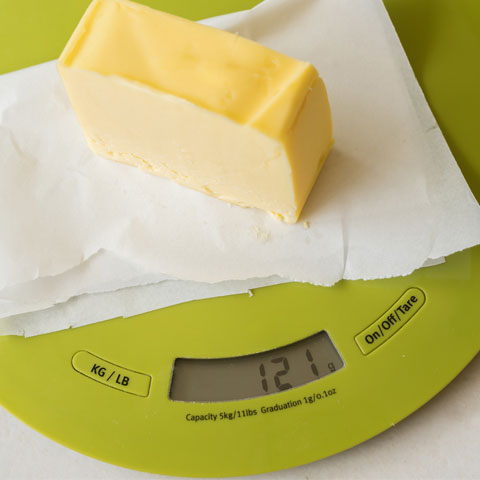 2. Measure ingredients accurately. We recommend using a digital scale to get the most accurate weight, which is better than relying on volume.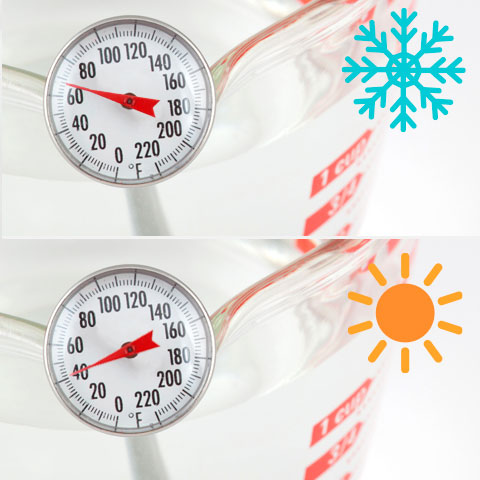 3. Weather or room temperature may affect baking. Set your water temperature at 41°F (5°C) on hot days and 68°F (20°C) on cold days.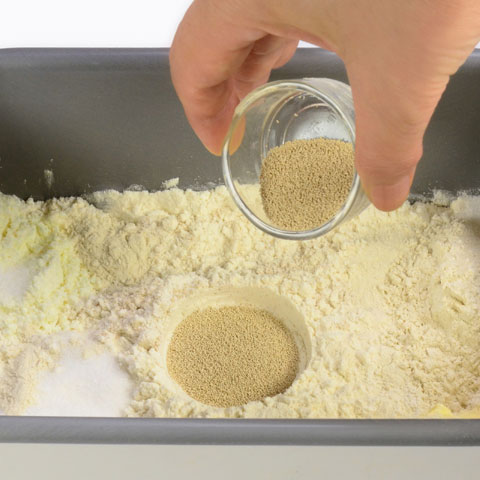 4. Add ingredients in the order specified by the recipe. Tip: make a dimple in the mound of dry ingredients for the yeast, which should be kept dry.
SNEAK PEEK 101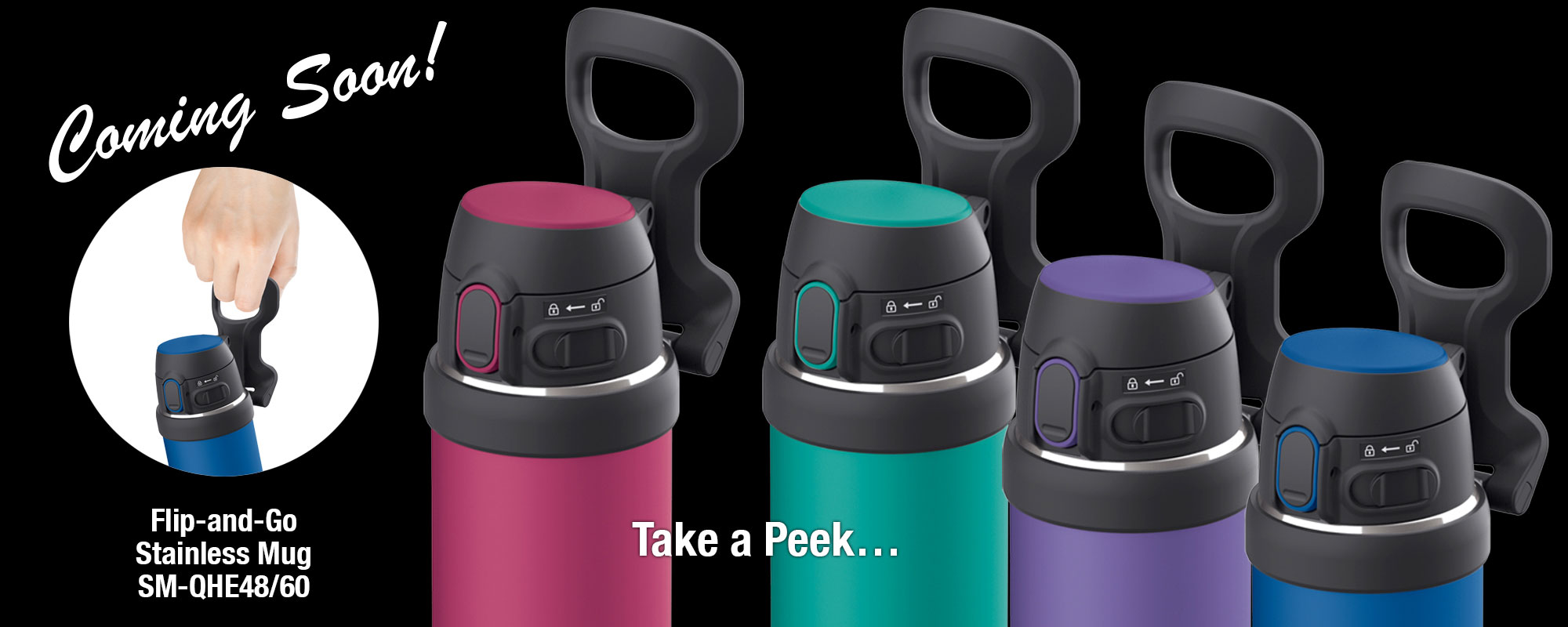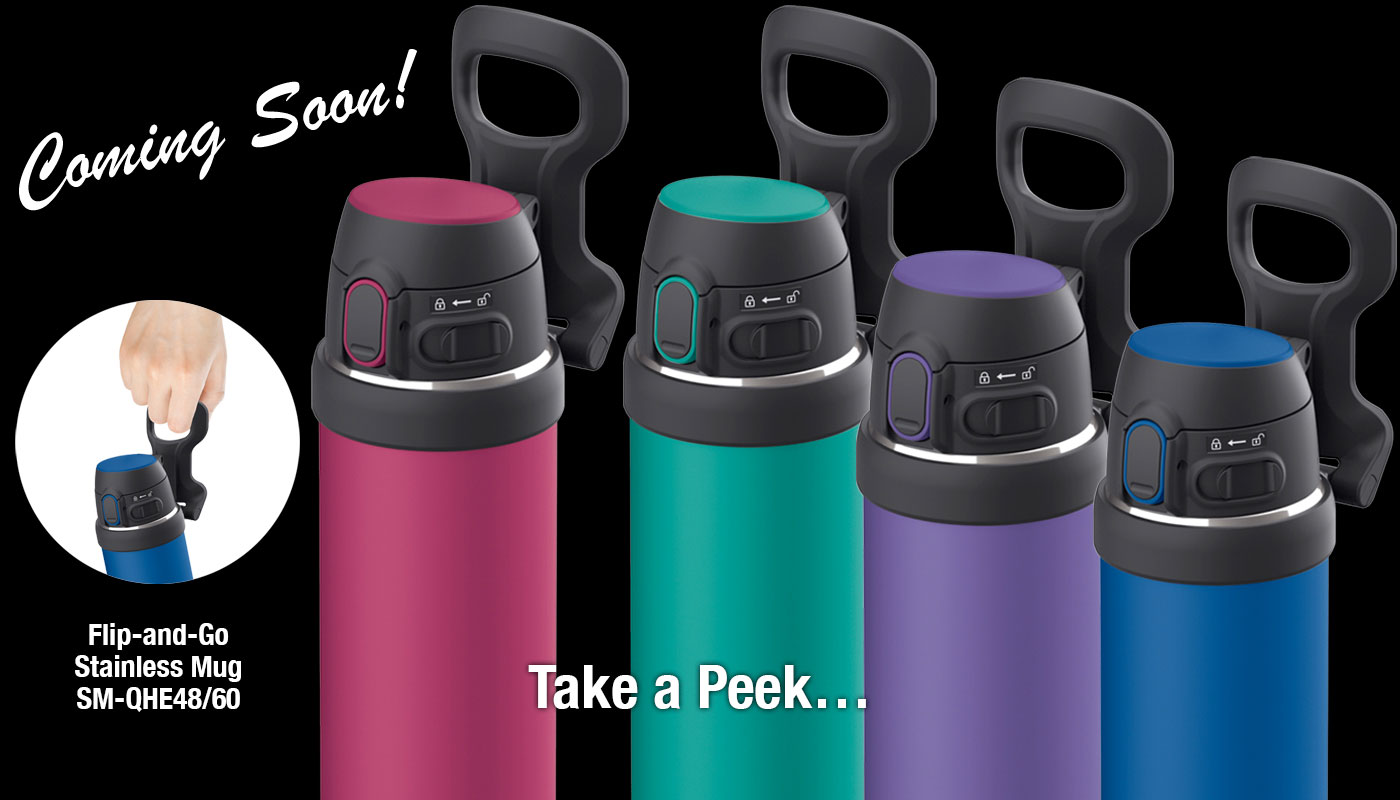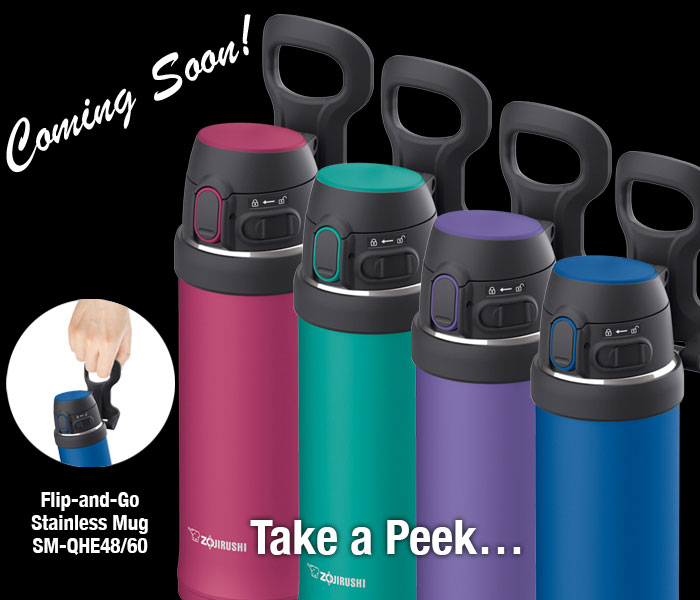 Same streamlined Zojirushi design, but now we've added an integrated carry handle—making the new SM-QHE48/60 the easiest bottle to take wherever you go!
ZOJIRUSHI 101 SUBSCRIBER'S SURVEY
Zojirushi 101 Subscribers!
Answer this issue's survey and be entered to win our special prize!
If you have not yet registered, click the SUBSCRIBE button below to be directed to the registration page.
You'll find some great prize offers just for registering!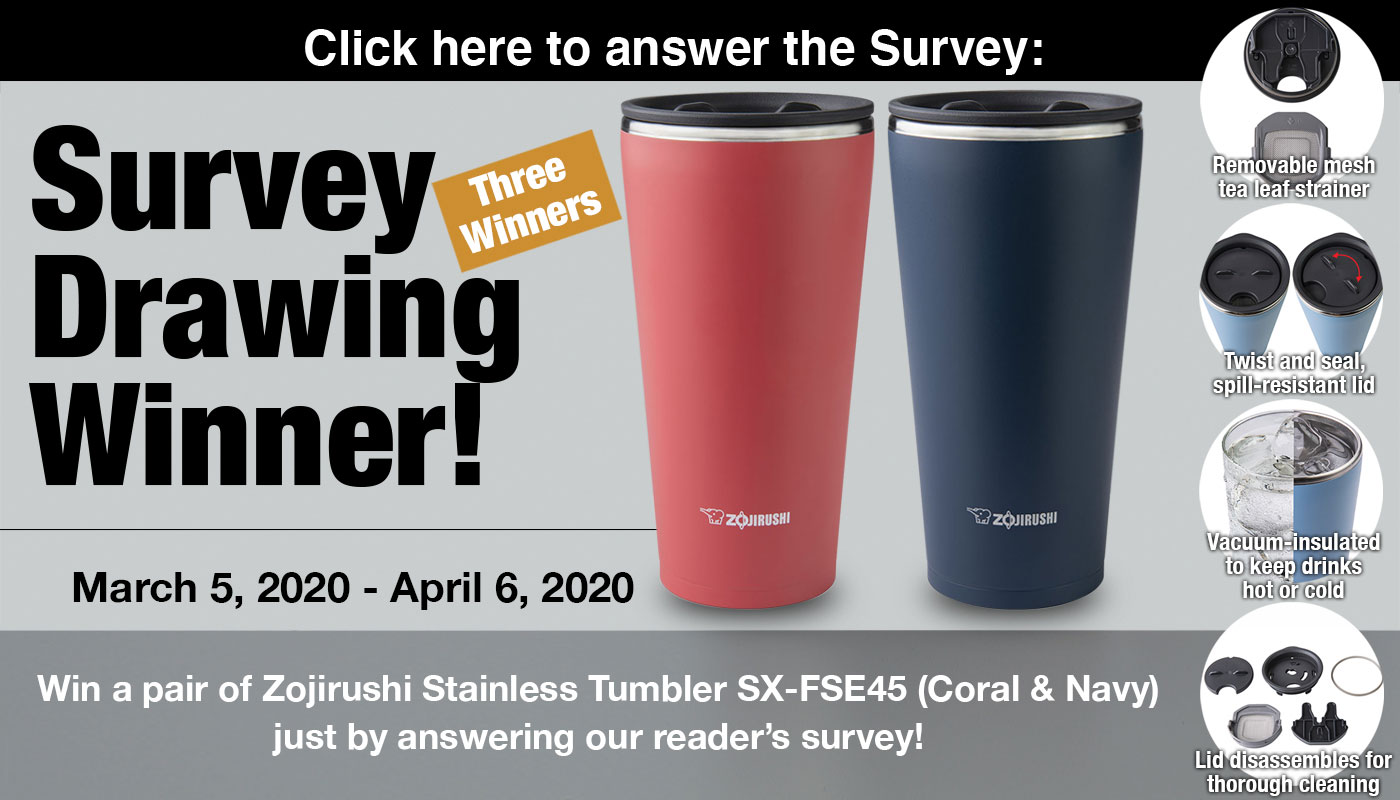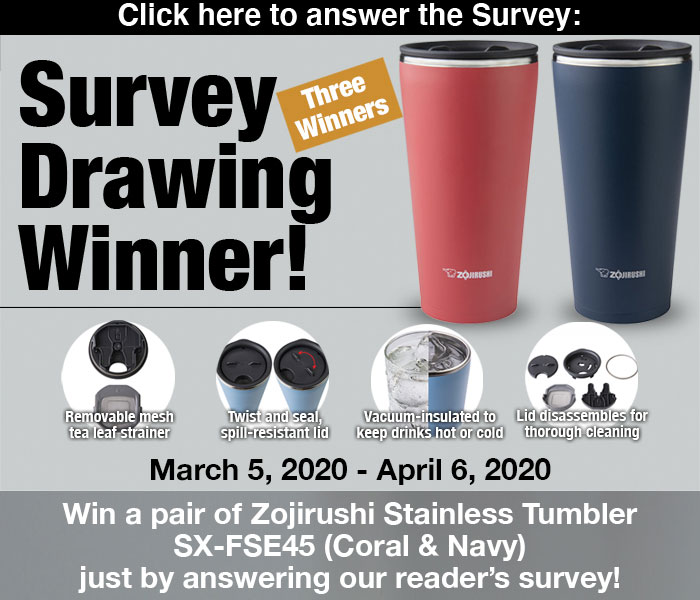 Click here for rules concerning the drawing.