---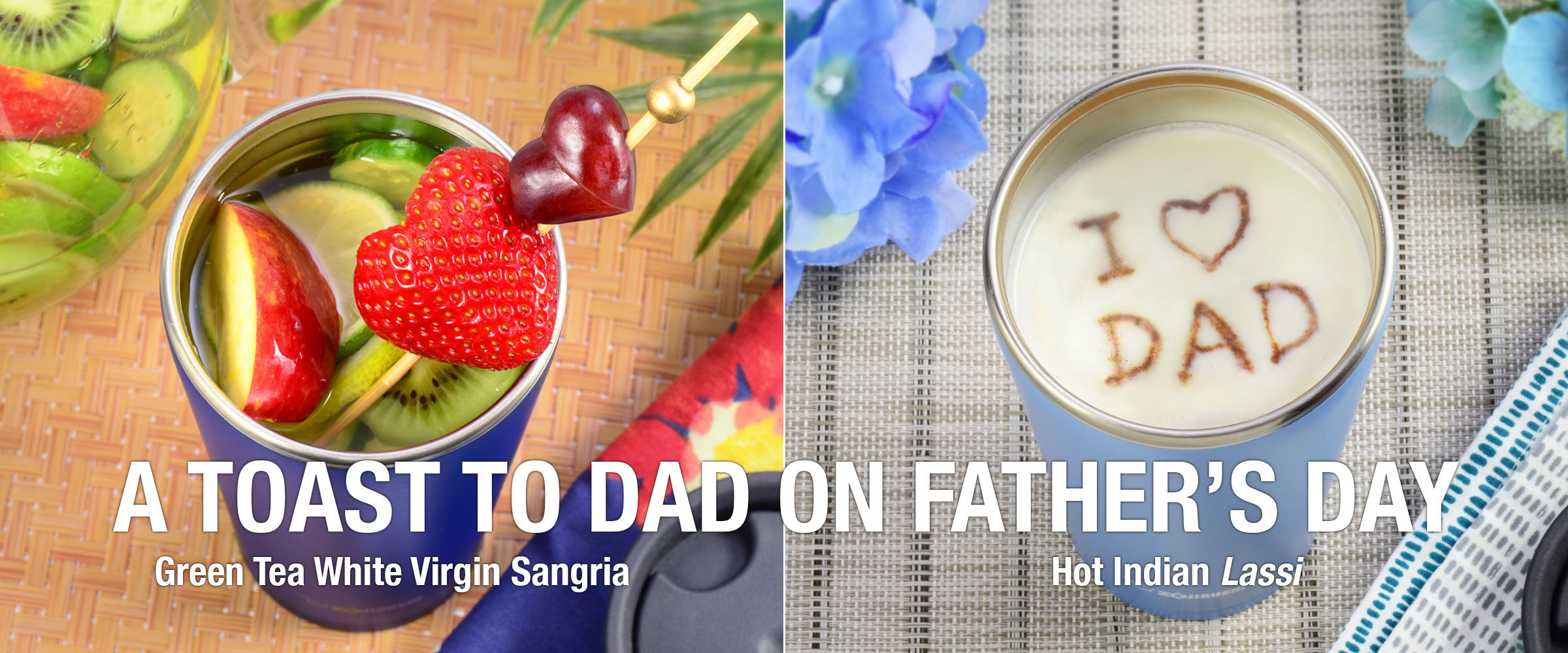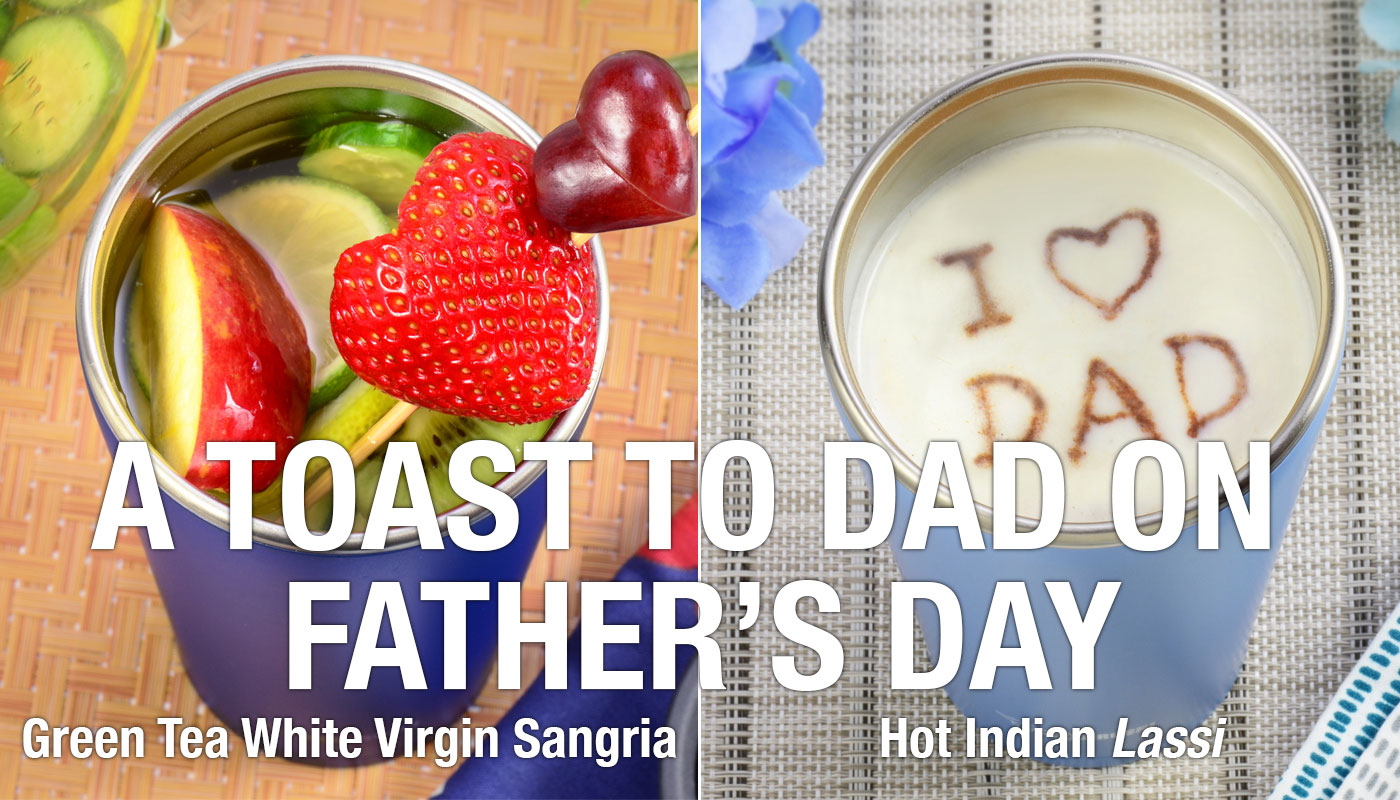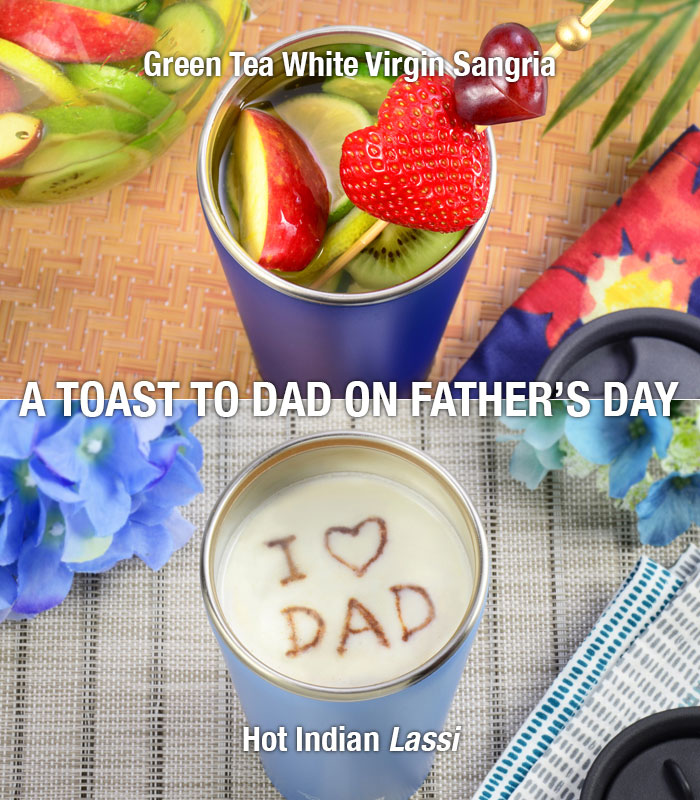 Ready? Let's all raise our mugs and salute all the hard working Dads this Father's Day. Neither rain, snow, sleet or strange times can keep our heroes from their responsibilities. Zojirushi is celebrating all fathers with a couple of drinks that you can make and serve to him in one of our shiny steel tumblers. Good idea? Yes please! One is a fruity non-alcoholic sangria, and the other is a yogurty (is that a word?) Indian style lassi. Enjoy both with Dad!
KITCHEN LAB 101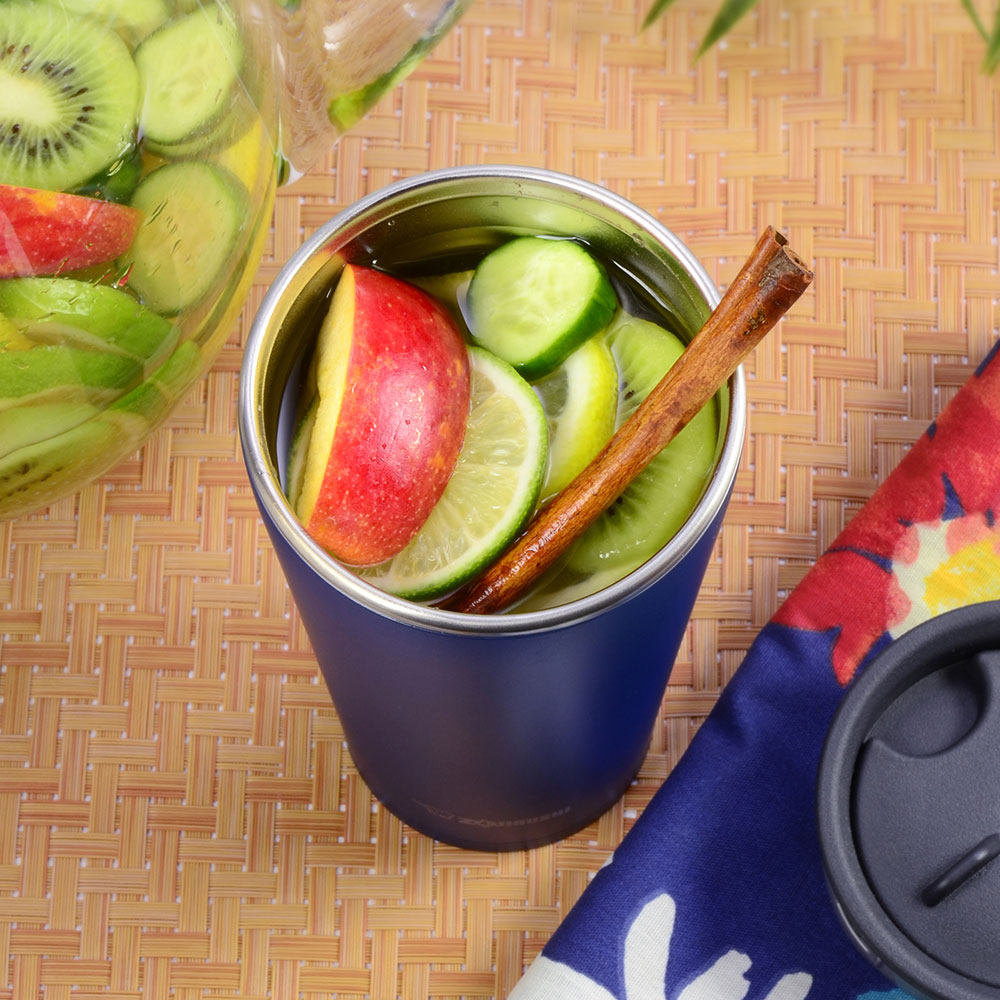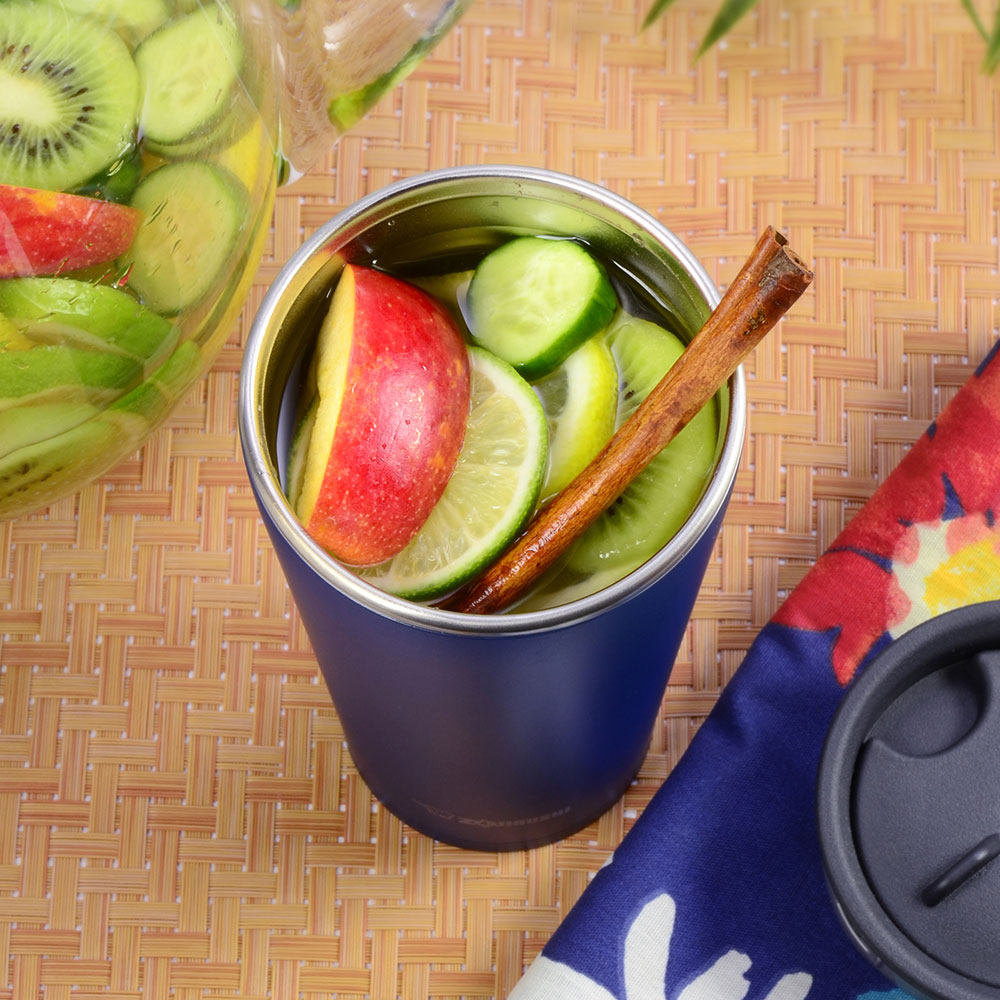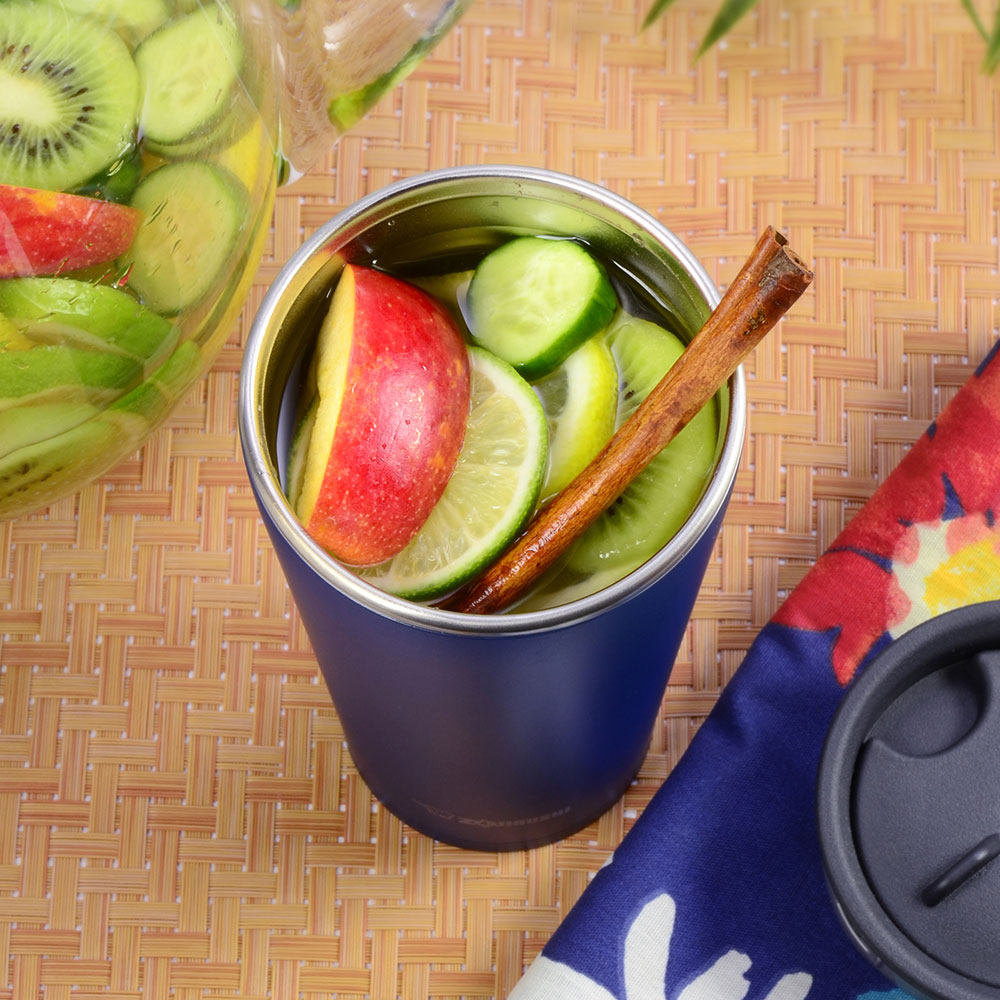 Green Tea White Virgin Sangria
Full of fruit and color, this is a party drink if there ever was one. Brew some green tea (tea bags are OK, folks) and simply mix with the fruit; refrigerate and serve chilled in our tumbler.
Hot Indian
Lassi
This is a hot version of a traditional Indian yogurt drink called lassi. Super easy to make just by blending ingredients, surprise your adventurous Dad with a warm breakfast drink in our tumbler.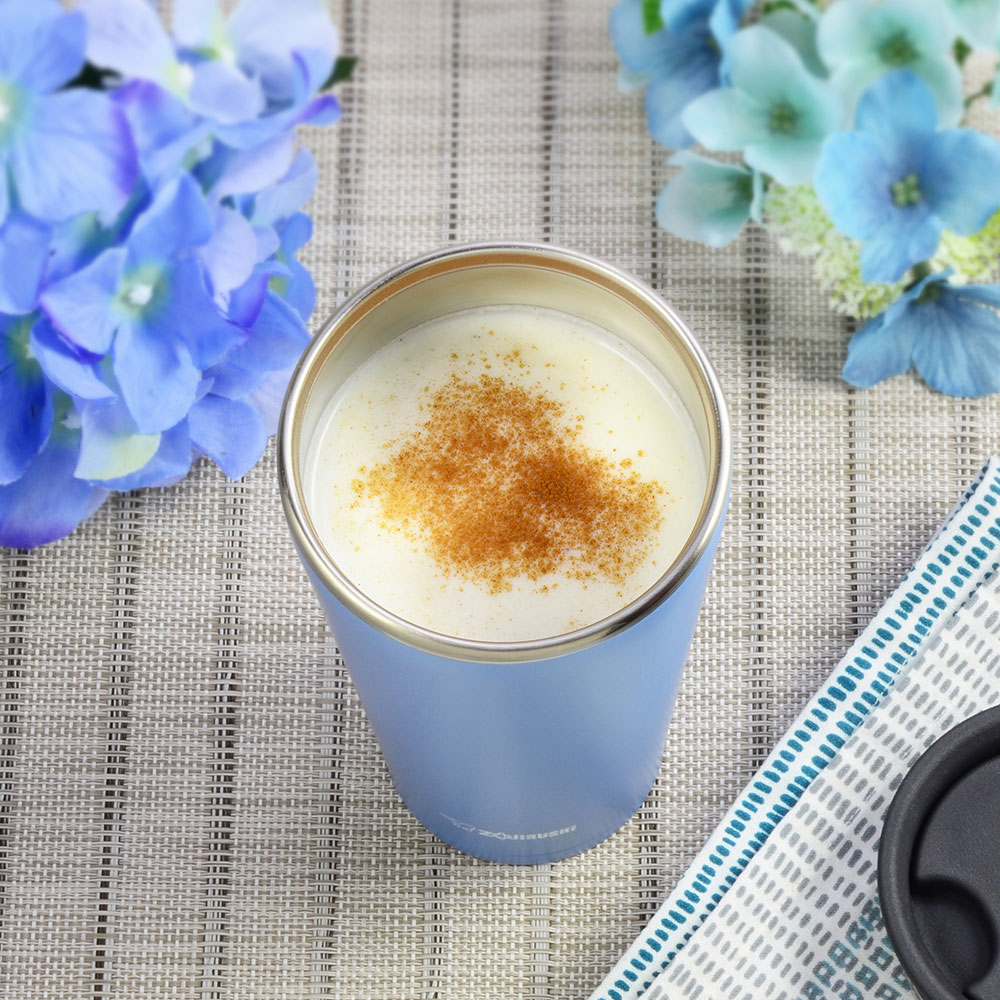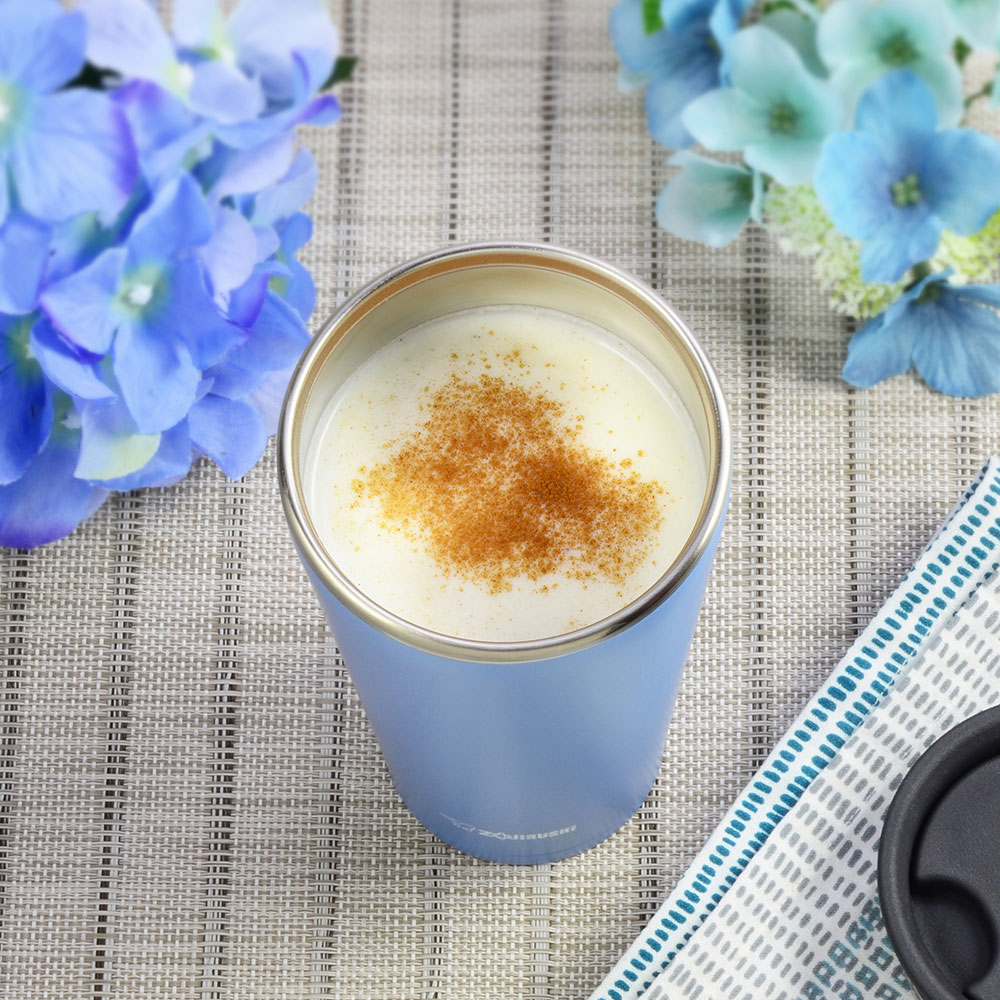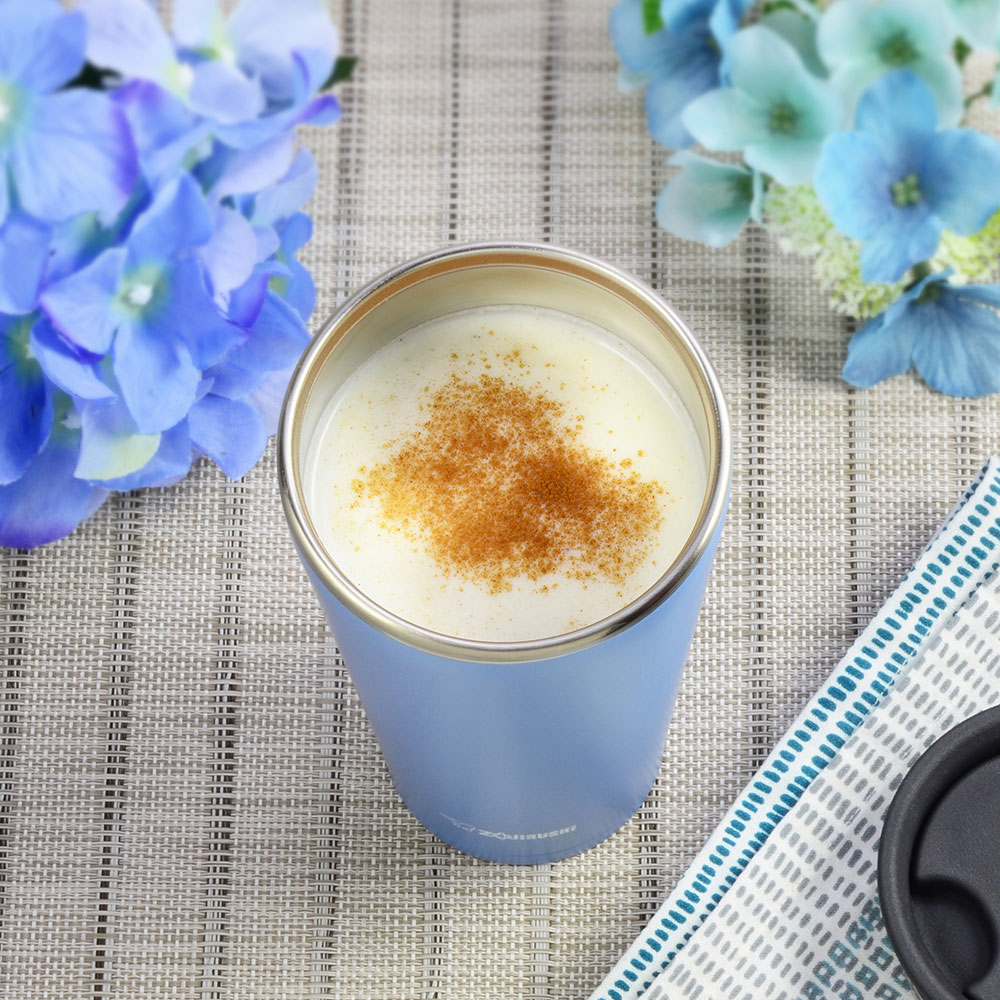 COOKING 101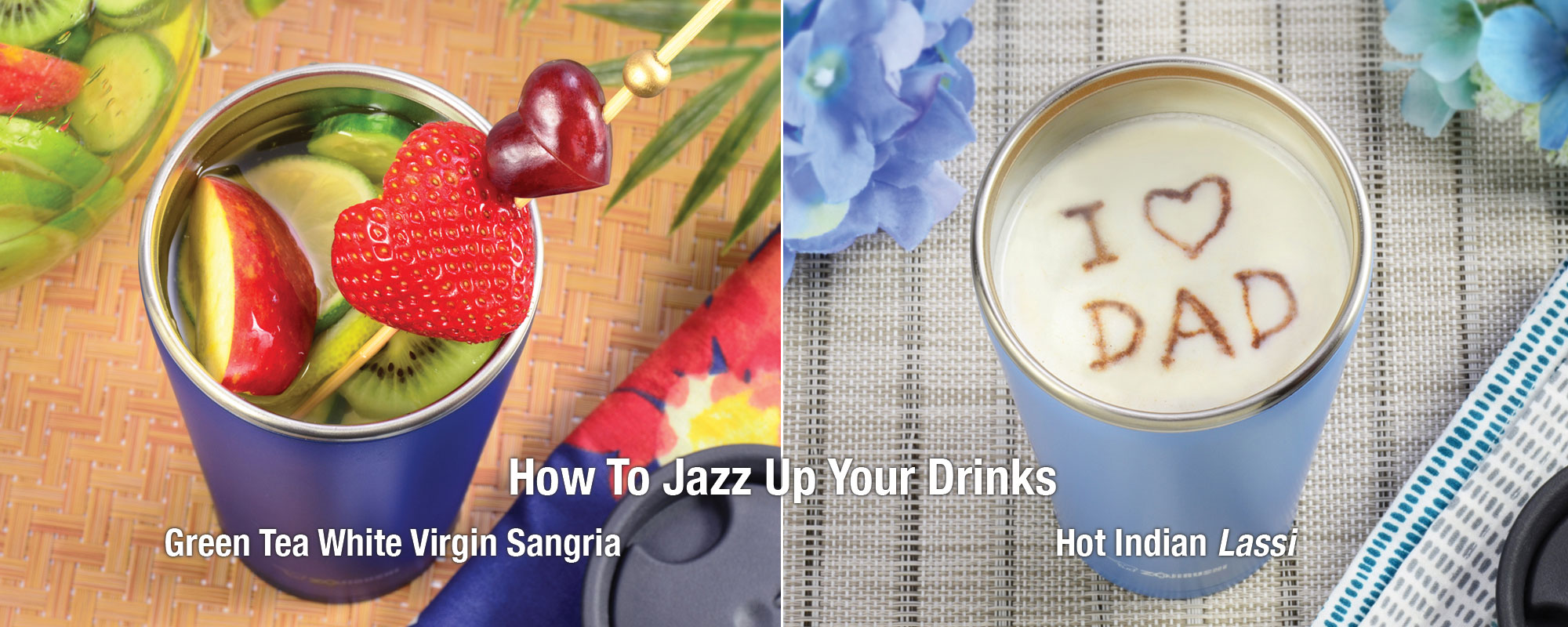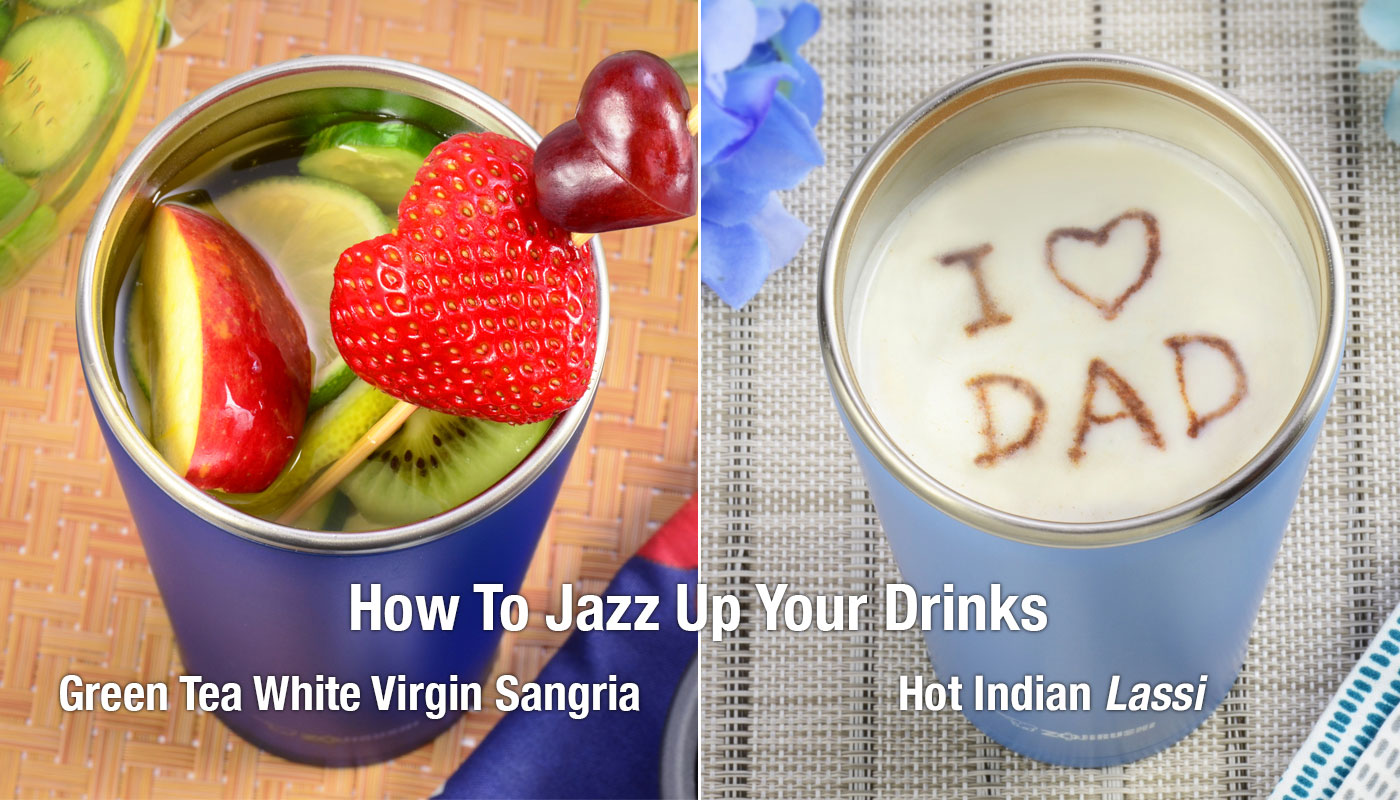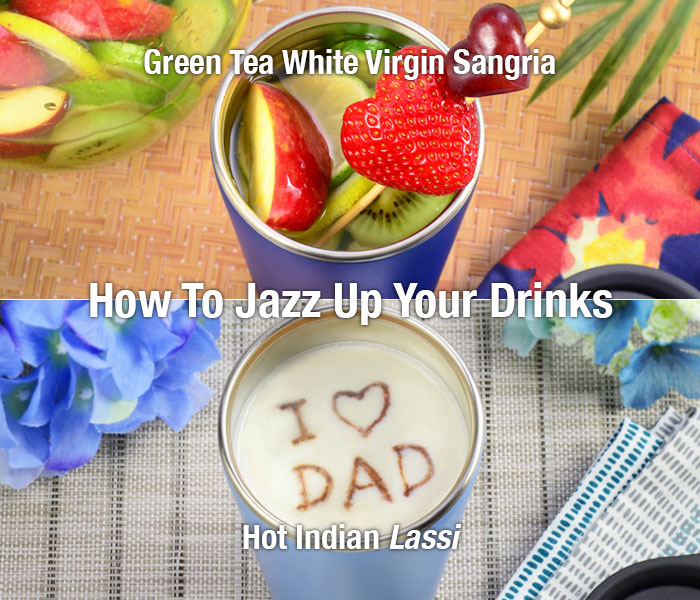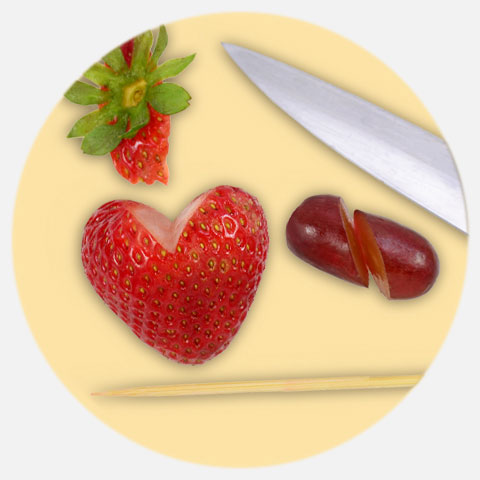 Green Tea White Virgin Sangria
To make a simple fruit skewer, cut off the top of a strawberry in a "V" shape to make a heart. Then slice a grape in half diagonally.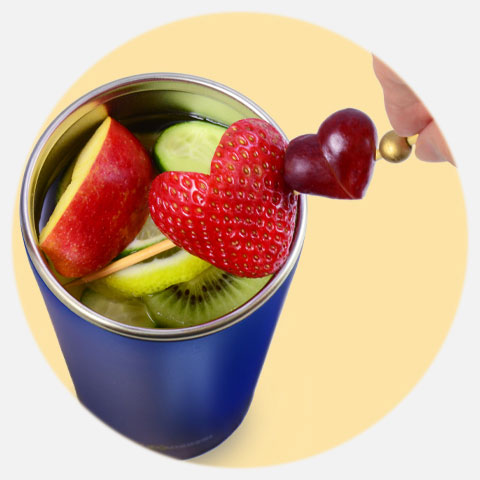 Put the grape halves together by inverting one side to make it look like a heart. Pierce with a skewer to keep it together and add the strawberry.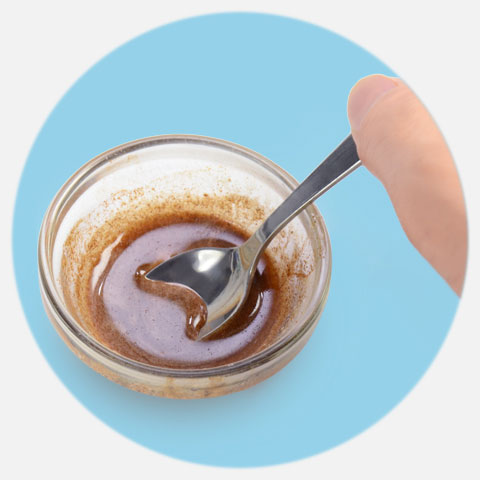 Hot Indian Lassi
Make a writing solution by mixing 1/4 teaspoon of cinnamon powder with 1/4 teaspoon of honey.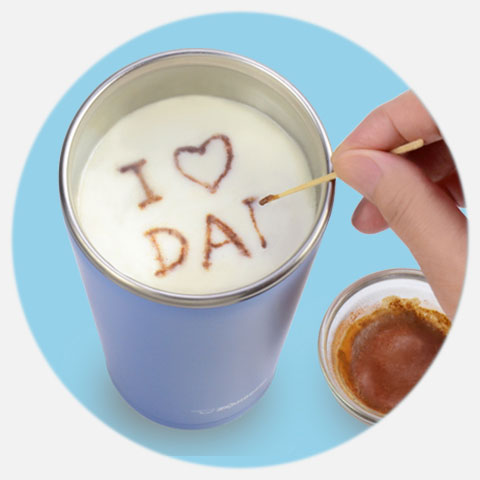 Use a toothpick to write your message with the cinnamon and honey, on top of your drink.
We Have The Perfect Match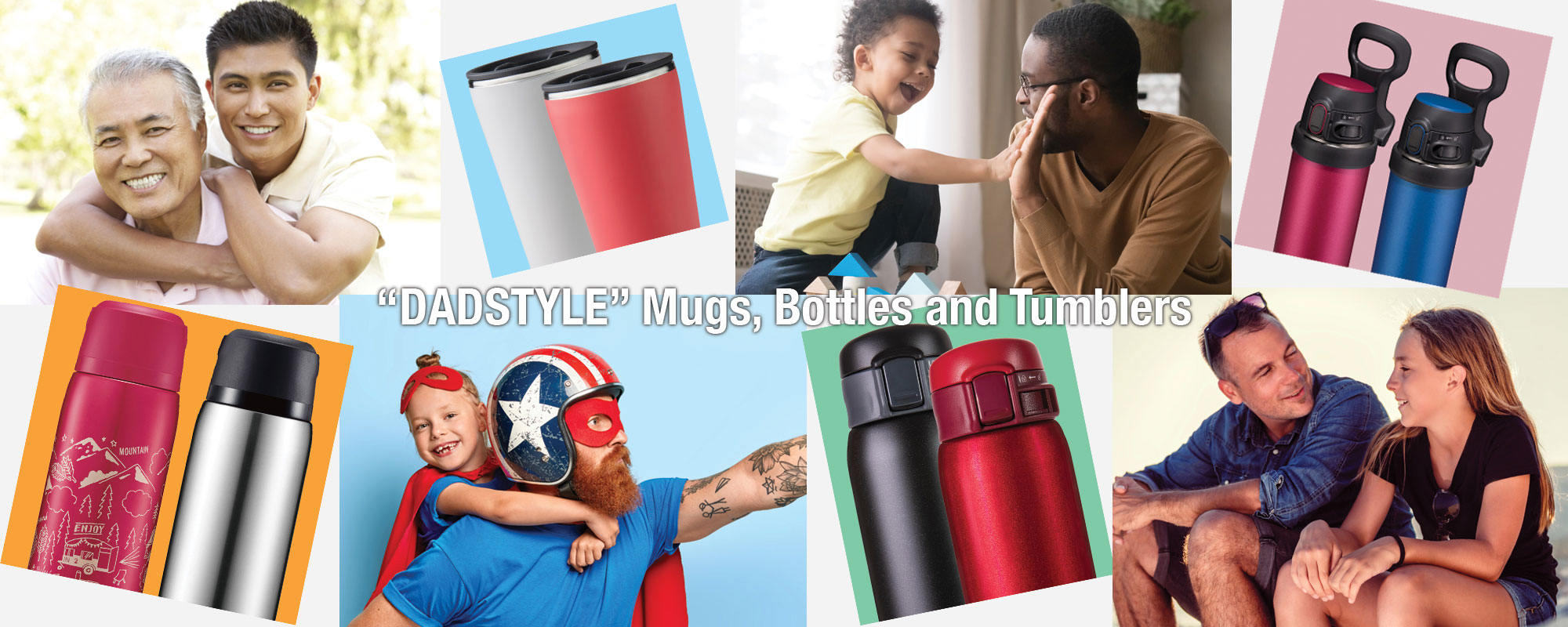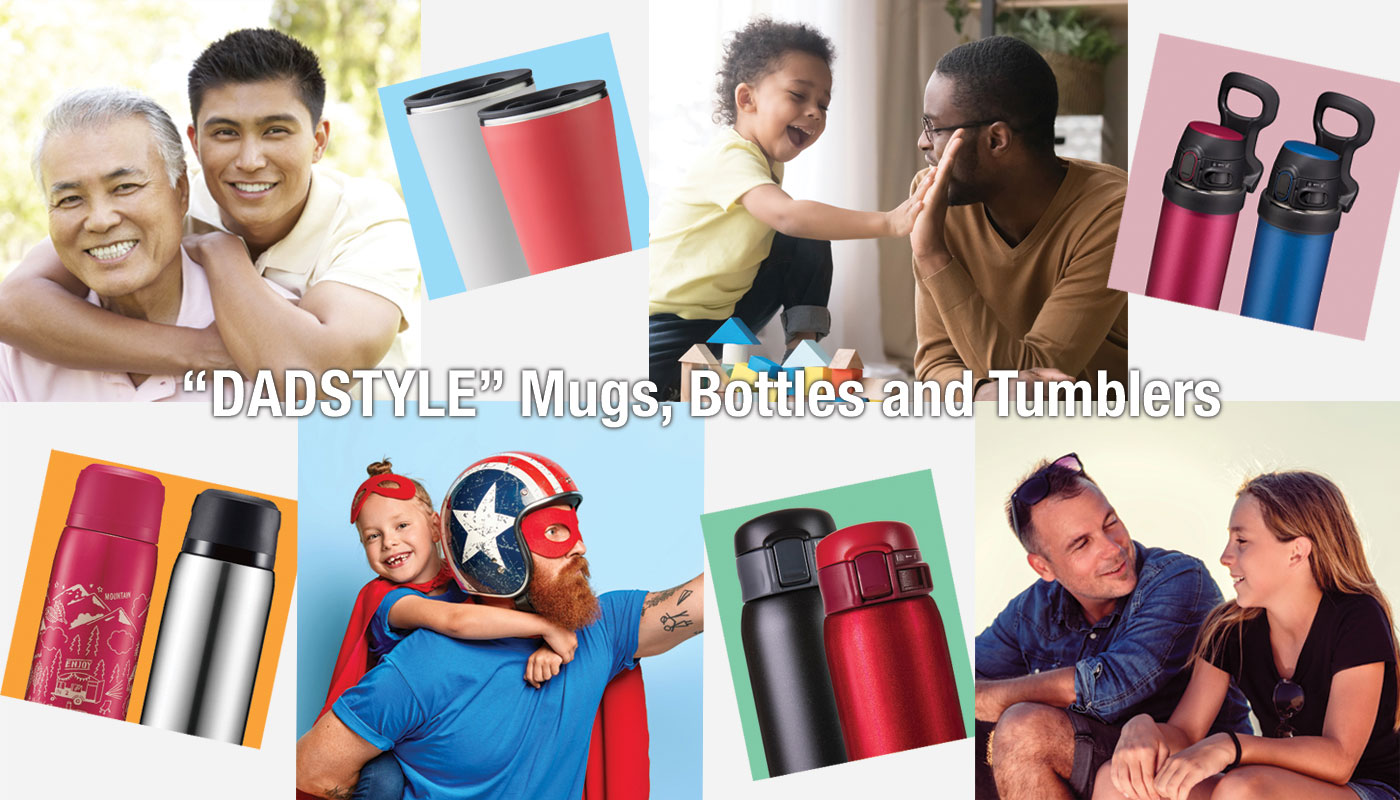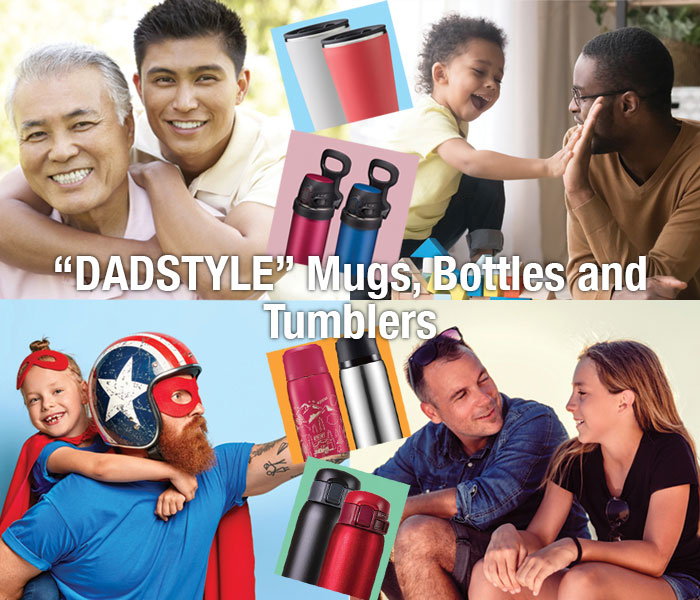 We're guessing you know your Dad pretty well, so we're going to suggest some of our ideas and you can choose which ones go with how he rolls. We have so many colors, shapes and sizes, we know you'll find the one that'll fit perfectly in his hands!
TECHTALK 101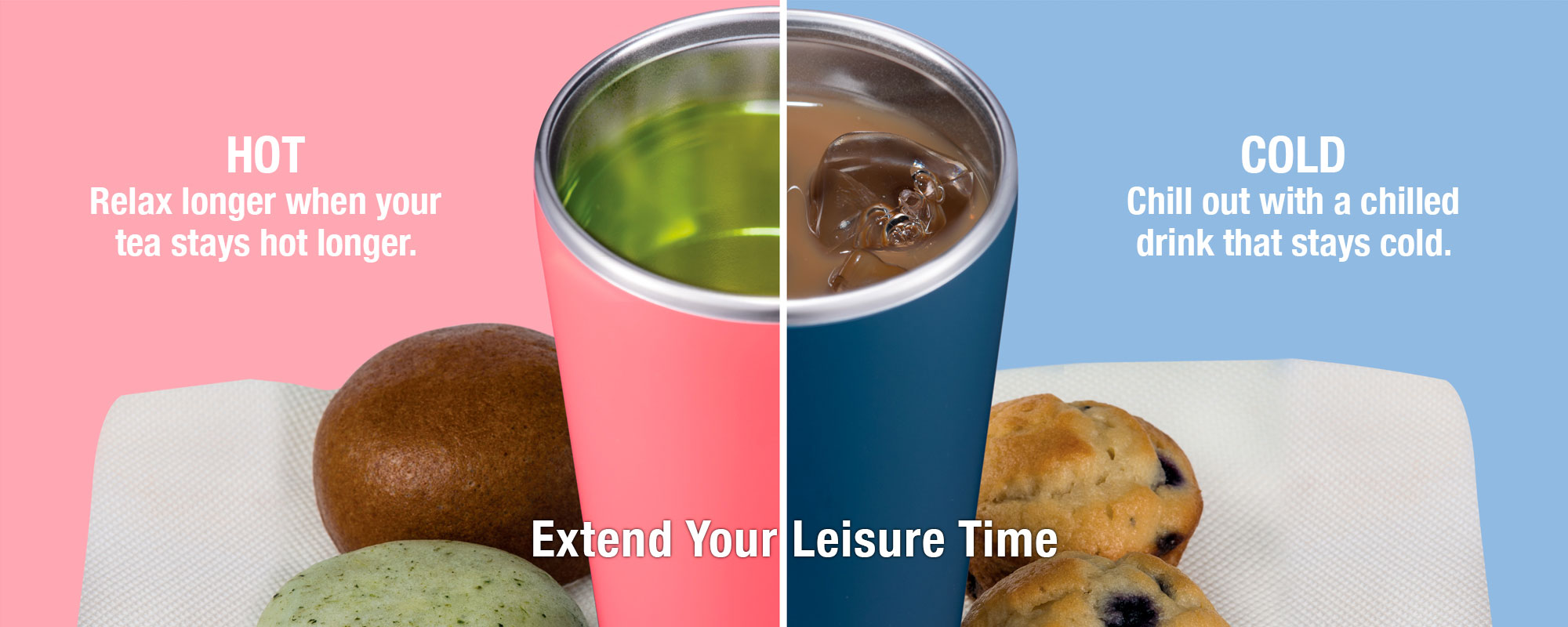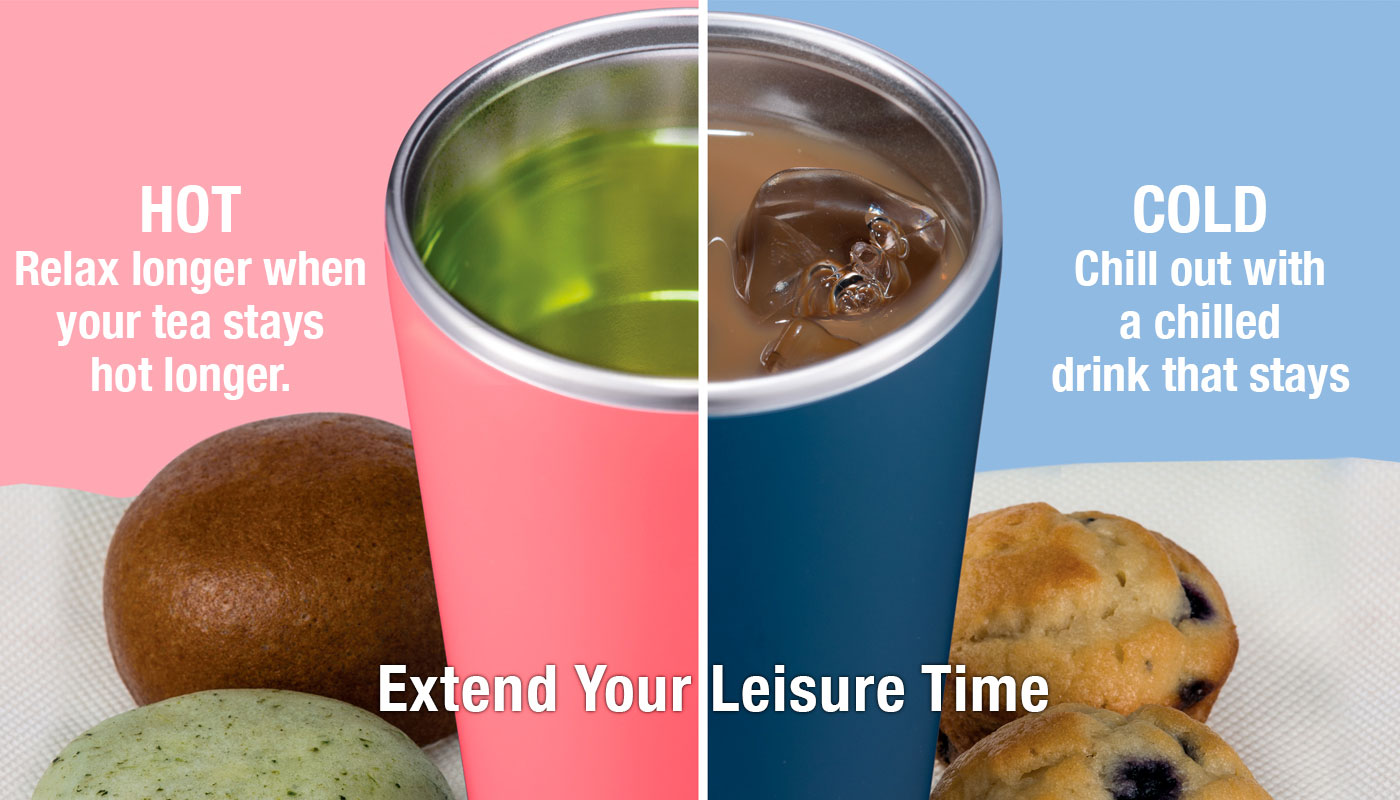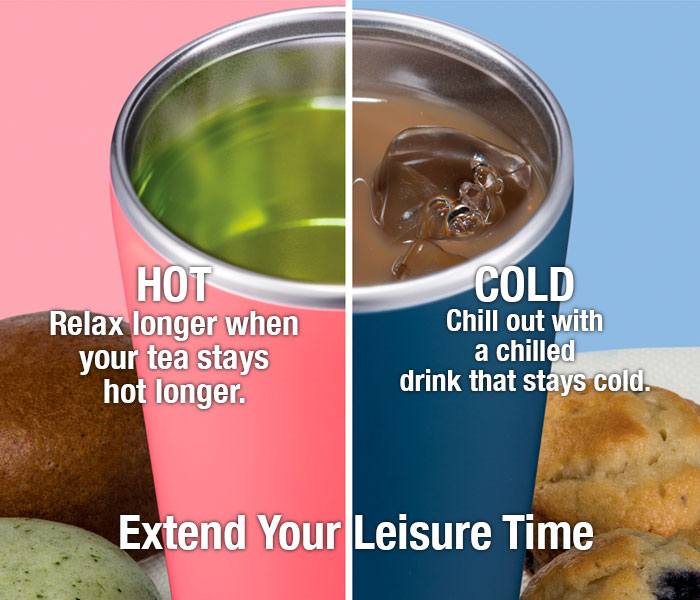 Zojirushi's Stainless Tumbler SX-FSE45. Talk about the perfect Father's Day gift! Give Dad this handsome thermal tumbler, available in 4 classy colors and loaded with features. He'll be thinking of you every time he uses it. If your Dad is working from home like so many are these days, think how smart this is going to look on his desk, yes?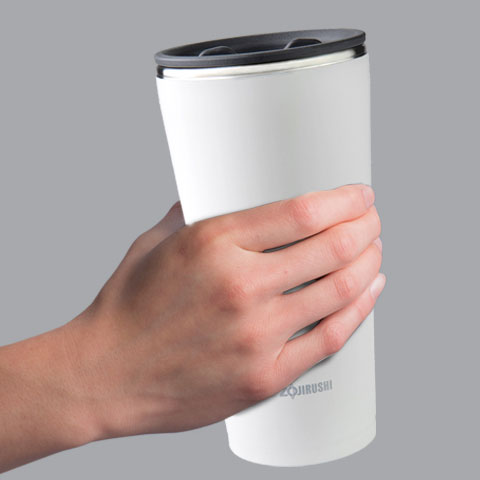 1. Thermally insulated means the outside doesn't get hot to the touch, even when filled with steaming hot drinks.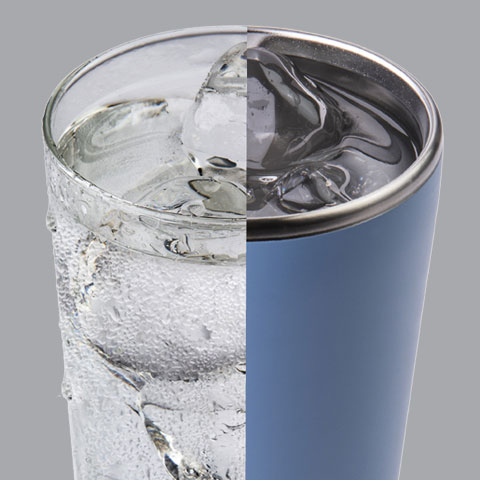 2. Thermally insulated means no condensation, even when filled with icy cold drinks. No more wet and slippery mess.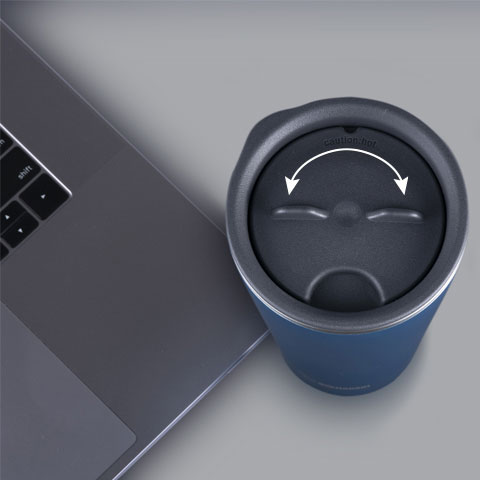 3. A spill resistant, twist open/close lid makes drinking easy, and helps to keep your hot drinks hot even longer.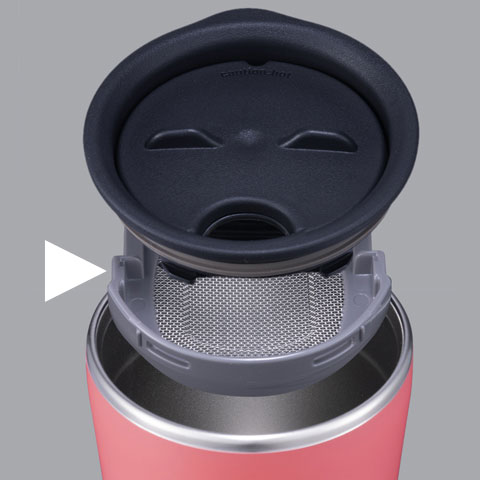 4. Use the removable stainless steel mesh basket for loose tea—brew it by pouring hot water directly into the tumbler.
ZOJIRUSHI 101 SUBSCRIBER'S SURVEY
Zojirushi 101 Subscribers!
Answer this issue's survey and be entered to win our special prize!
If you have not yet registered, click the SUBSCRIBE button below to be directed to the registration page.
You'll find some great prize offers just for registering!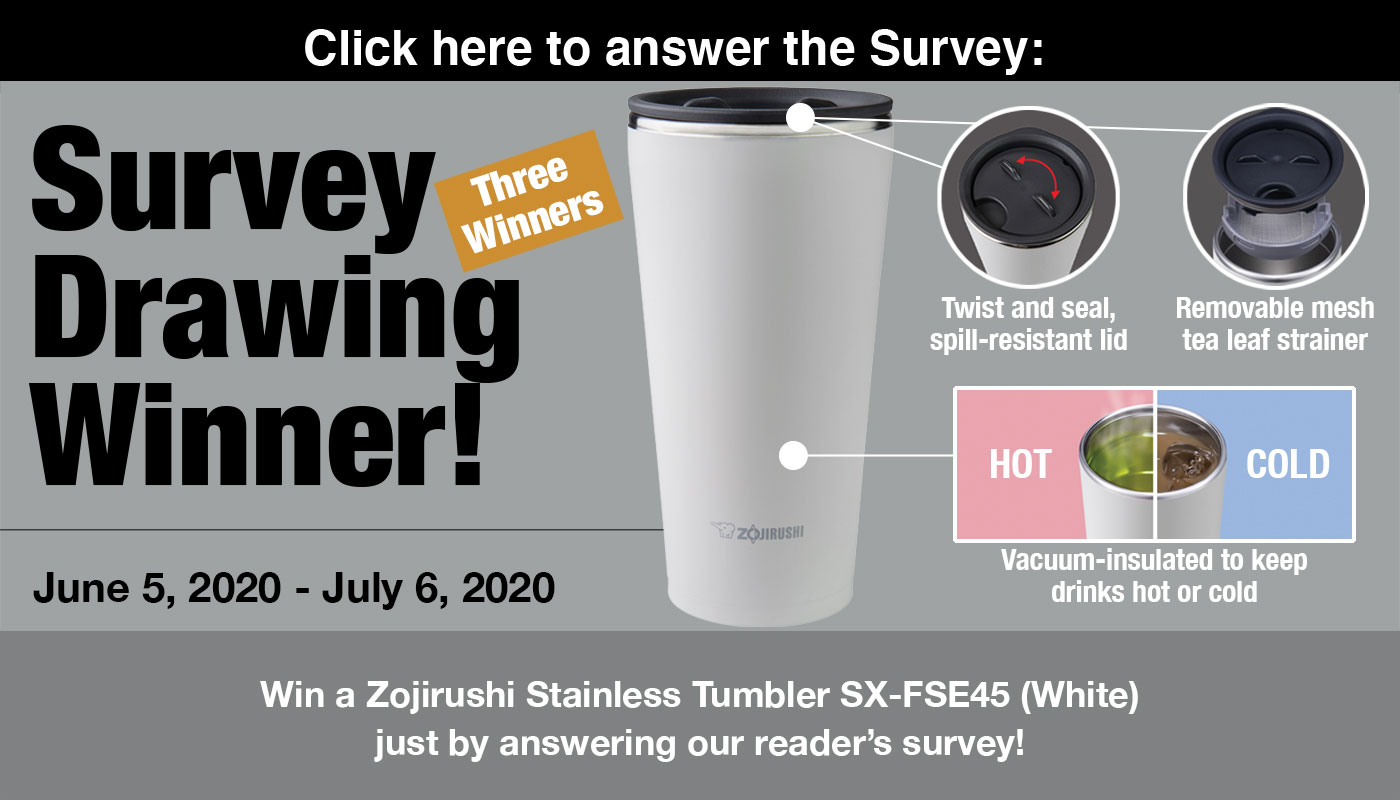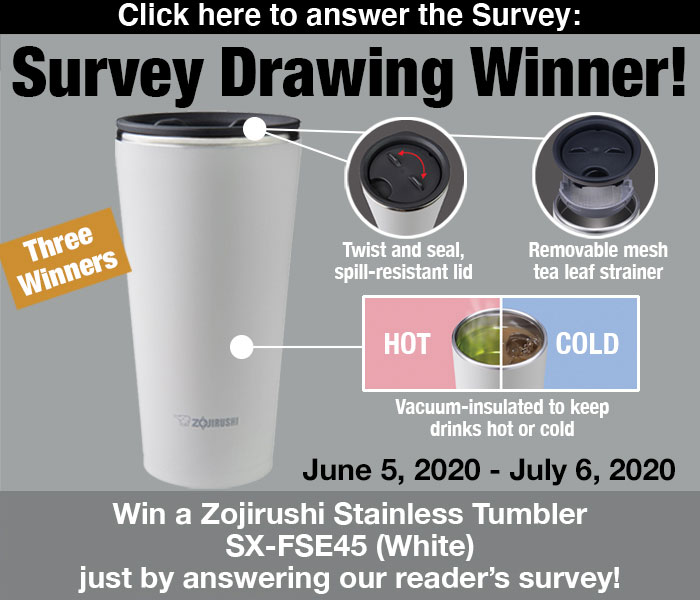 Click here for rules concerning the drawing.