---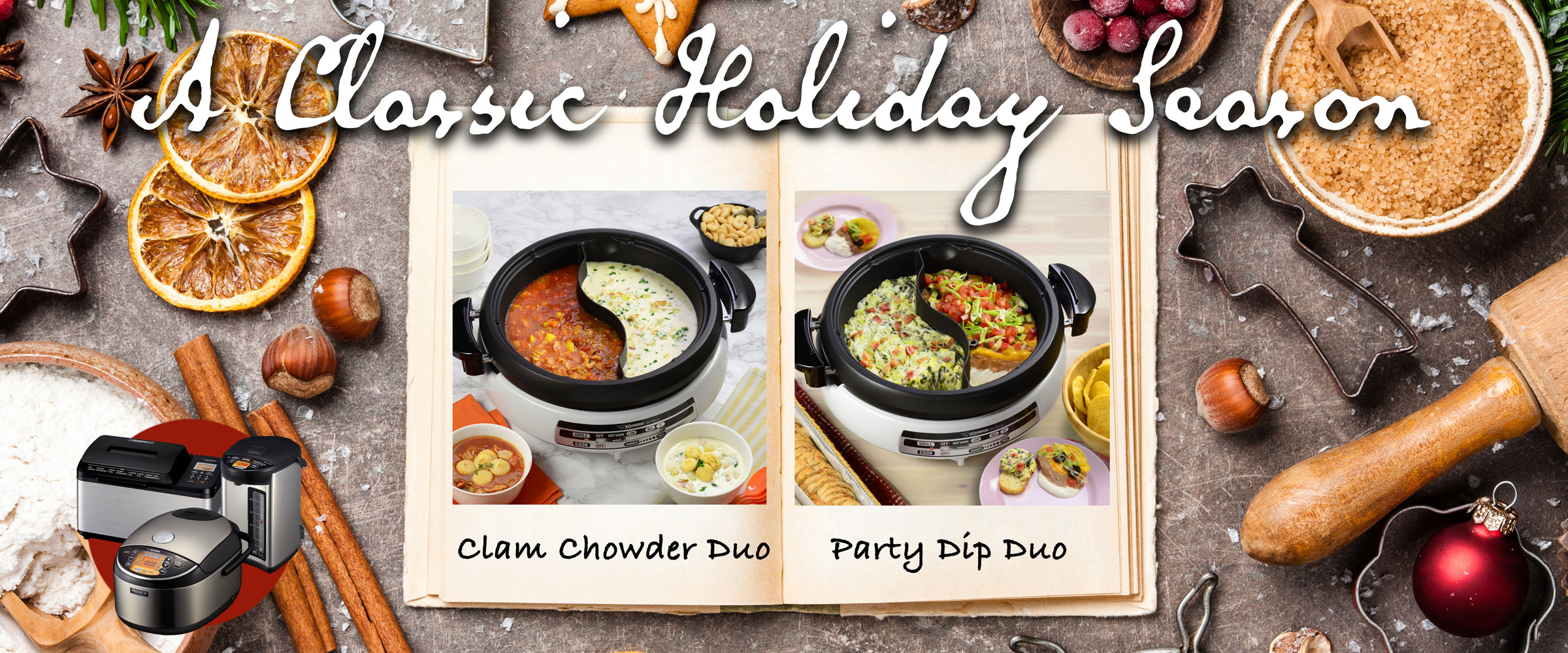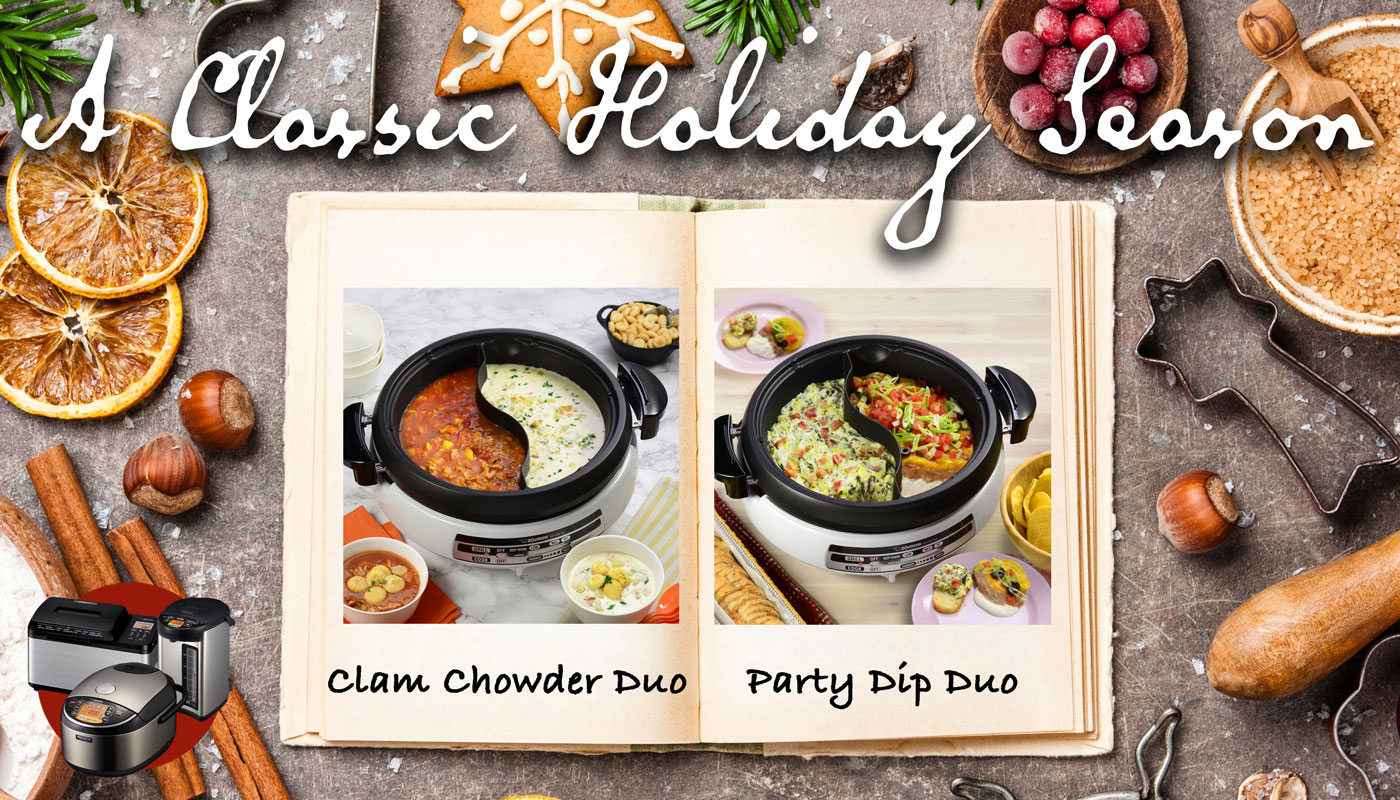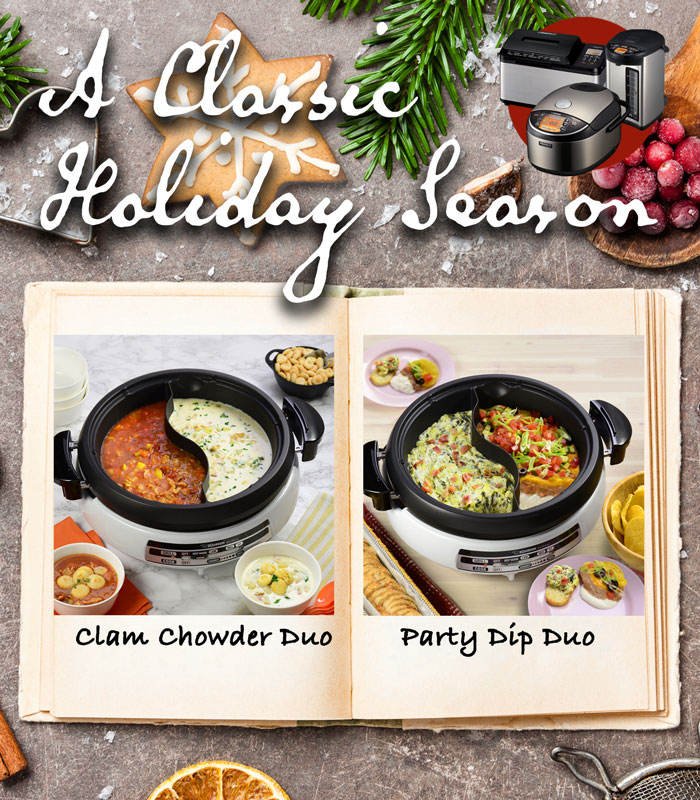 Well, it's that time of the year again—doesn't it seem like all the holidays melt into one? One thing that hasn't changed though, is that families and friends still come together over these next couple of months, and memories are made at the dining table for yet another year. This month Zojirushi introduces our unique Yin Yang Hot Pot, with a couple of unique recipes to show you just how versatile it can be to be able to cook different menus in the same pot.
KITCHEN LAB 101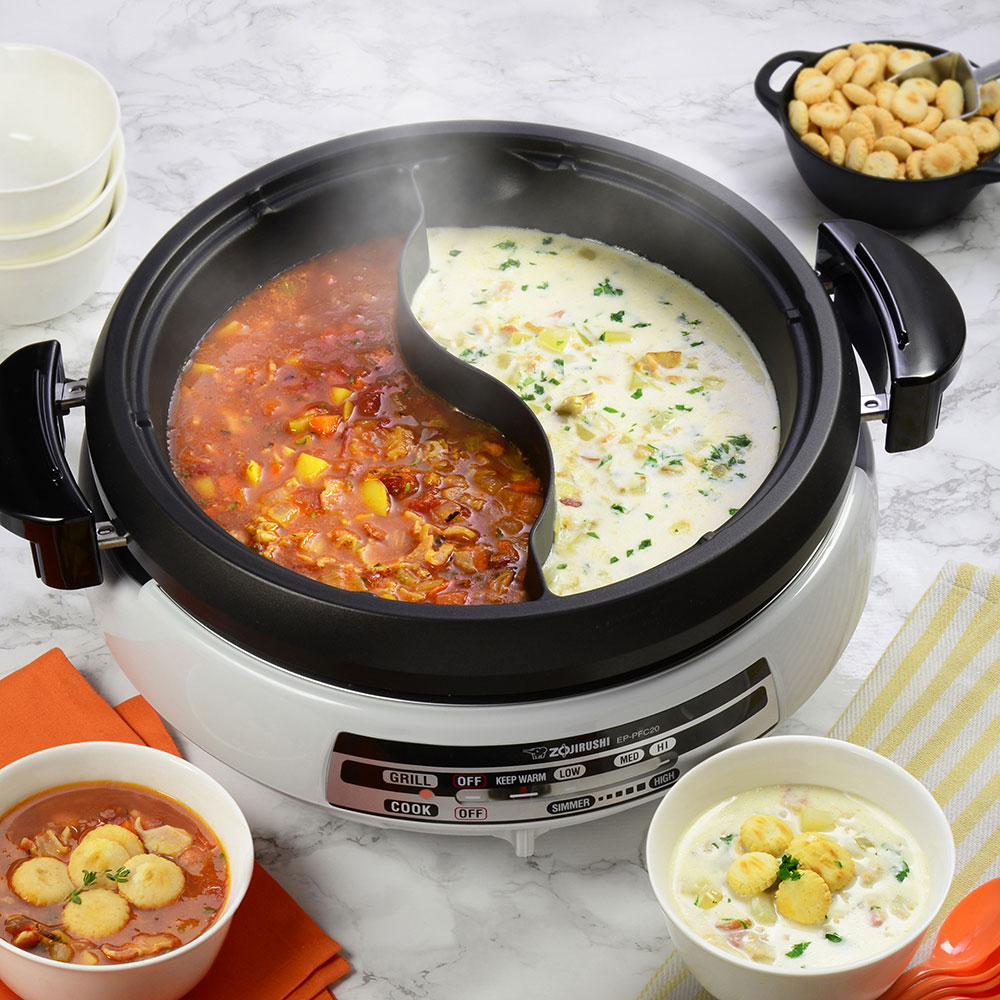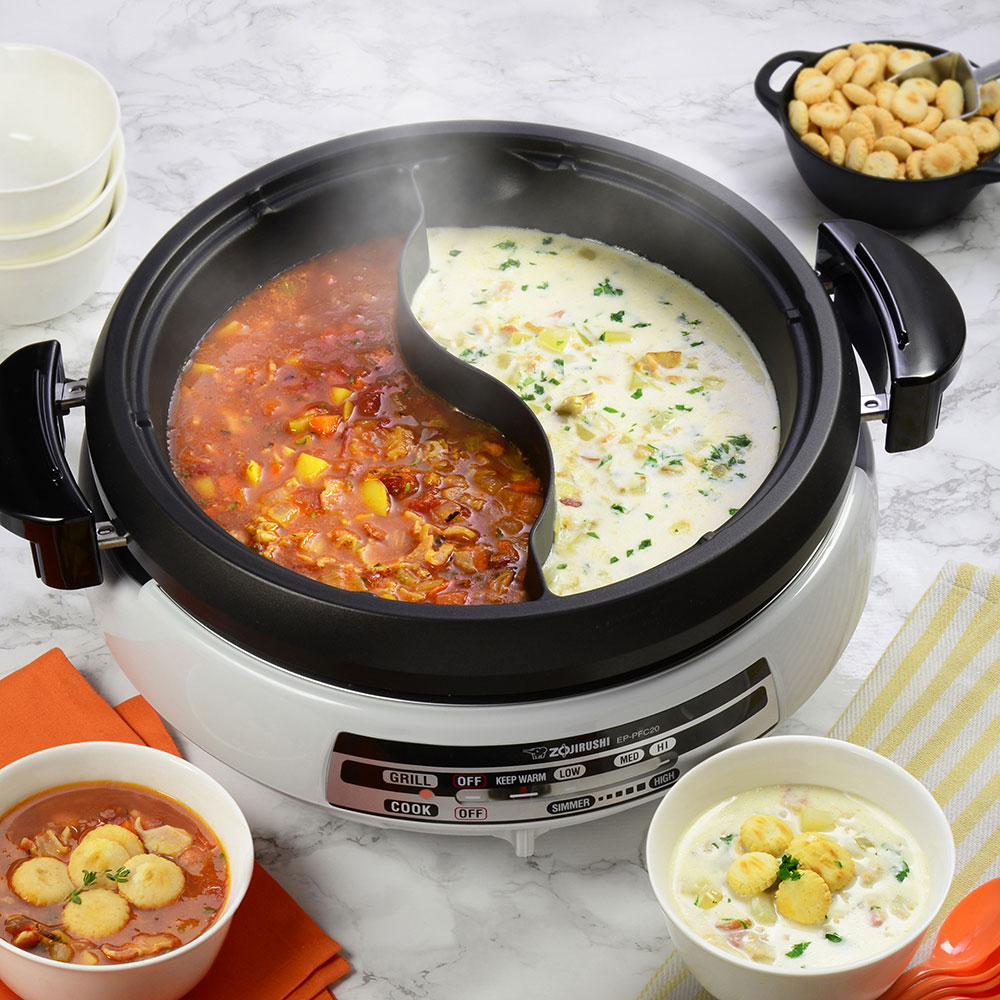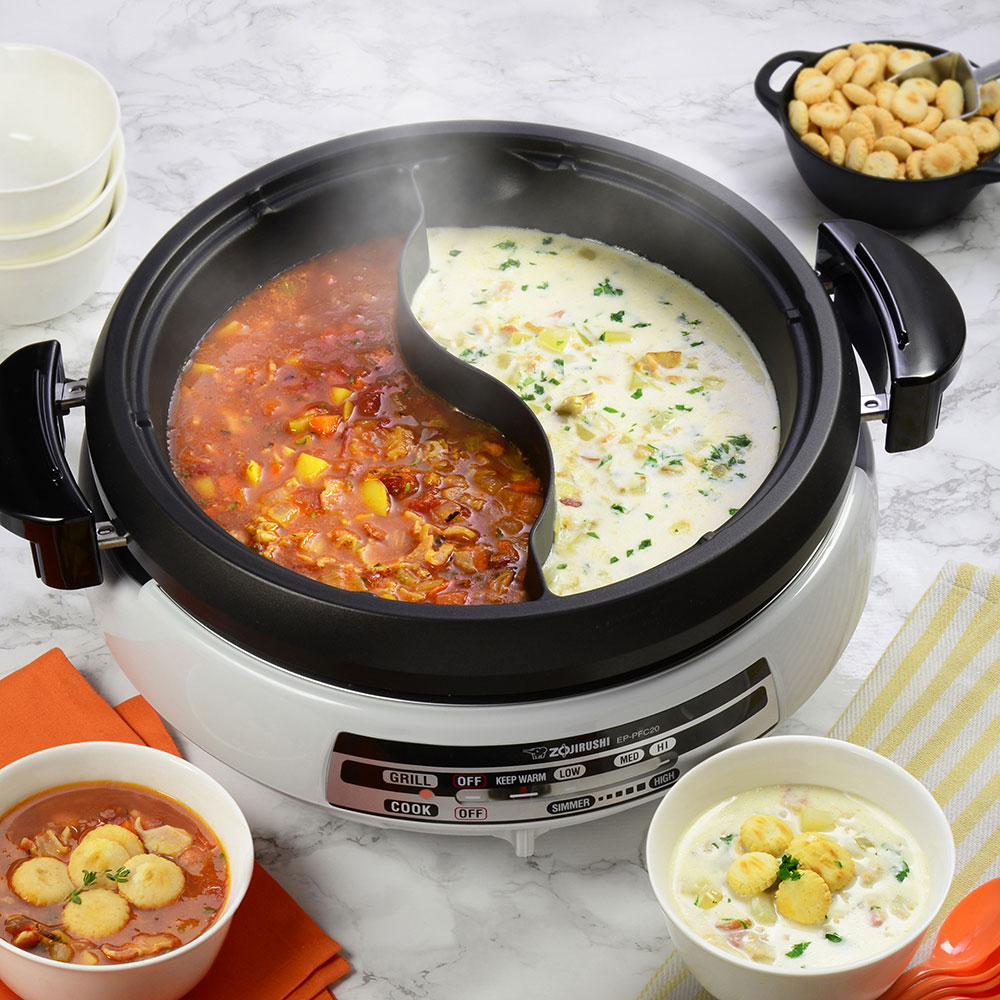 Clam Chowder Duo
Some of us prefer the "white kind" and some of us the "red kind" when we're asked, "Which clam chowder?" Now you can enjoy both of these American classics together.
Party Dip Duo
Prepare two kinds of hot party dips. One side is a traditional Layered Tex-Mex dip, the other is Bacon Artichoke. Keep them warm for chip dipping and let the party begin!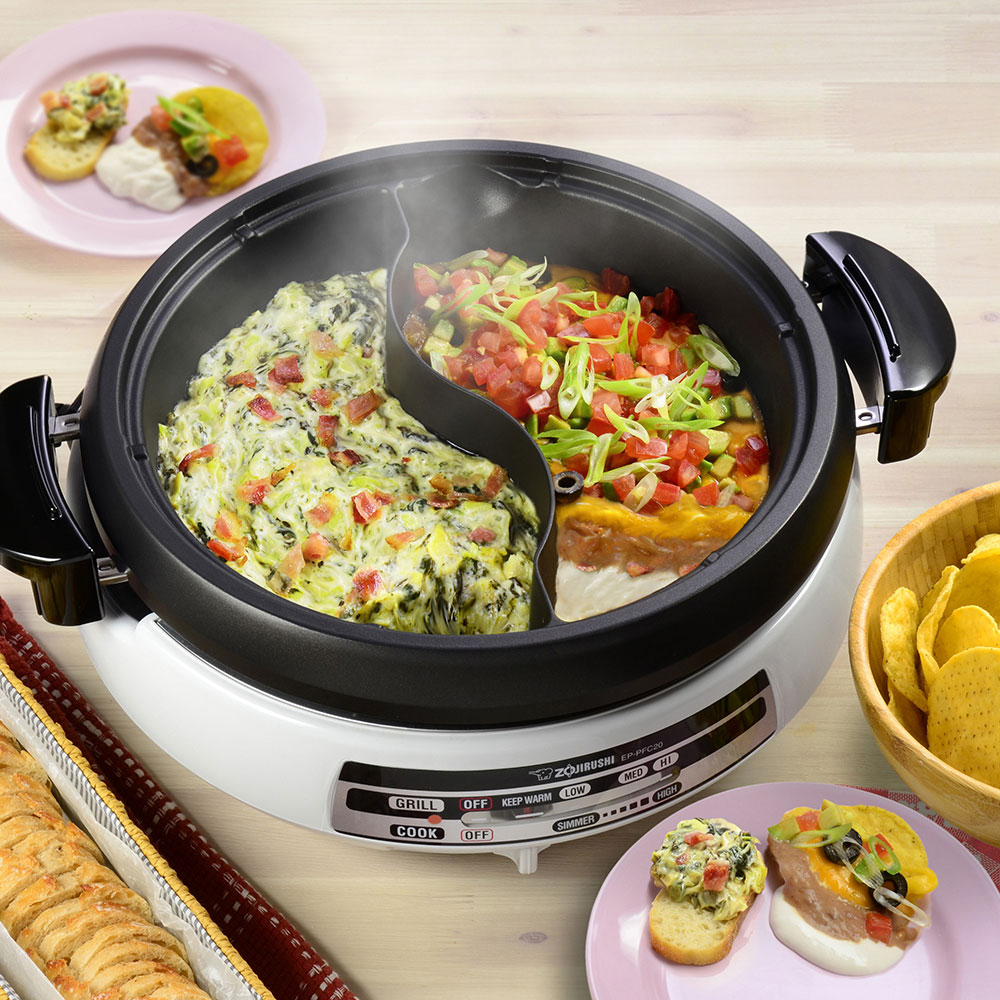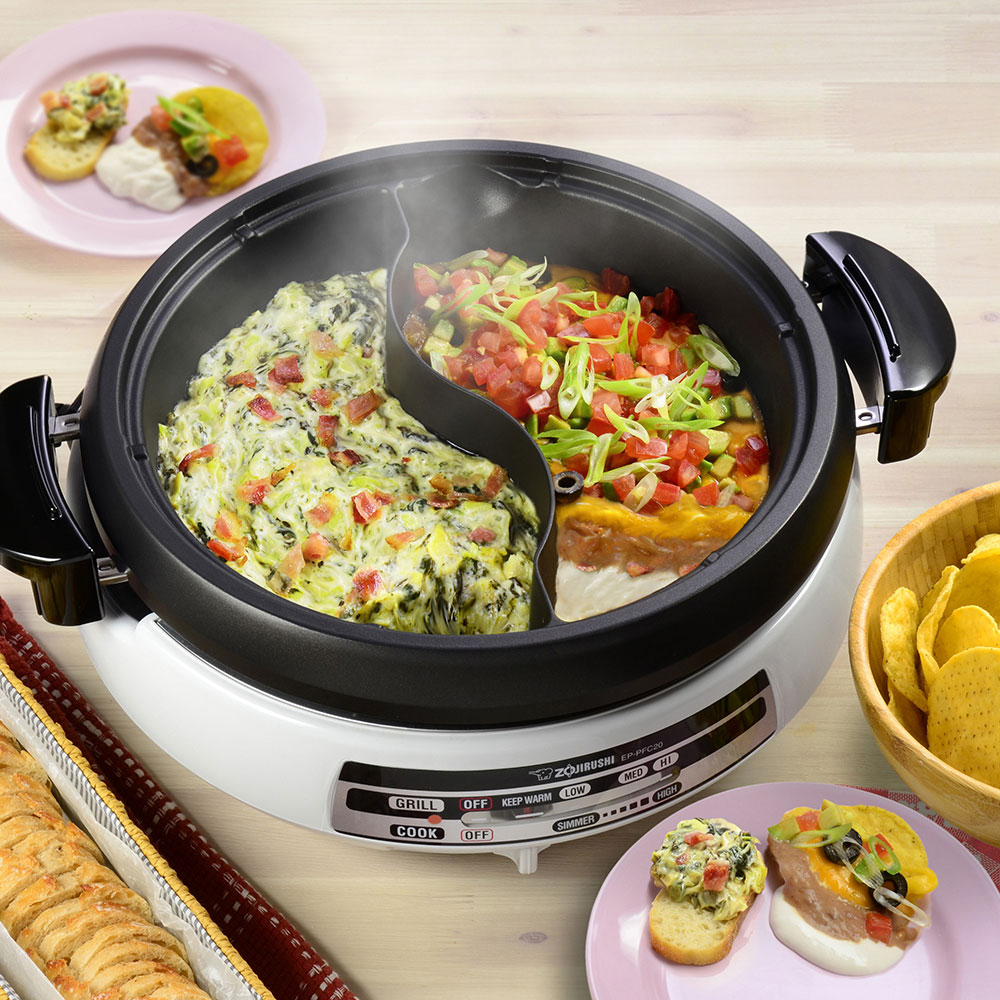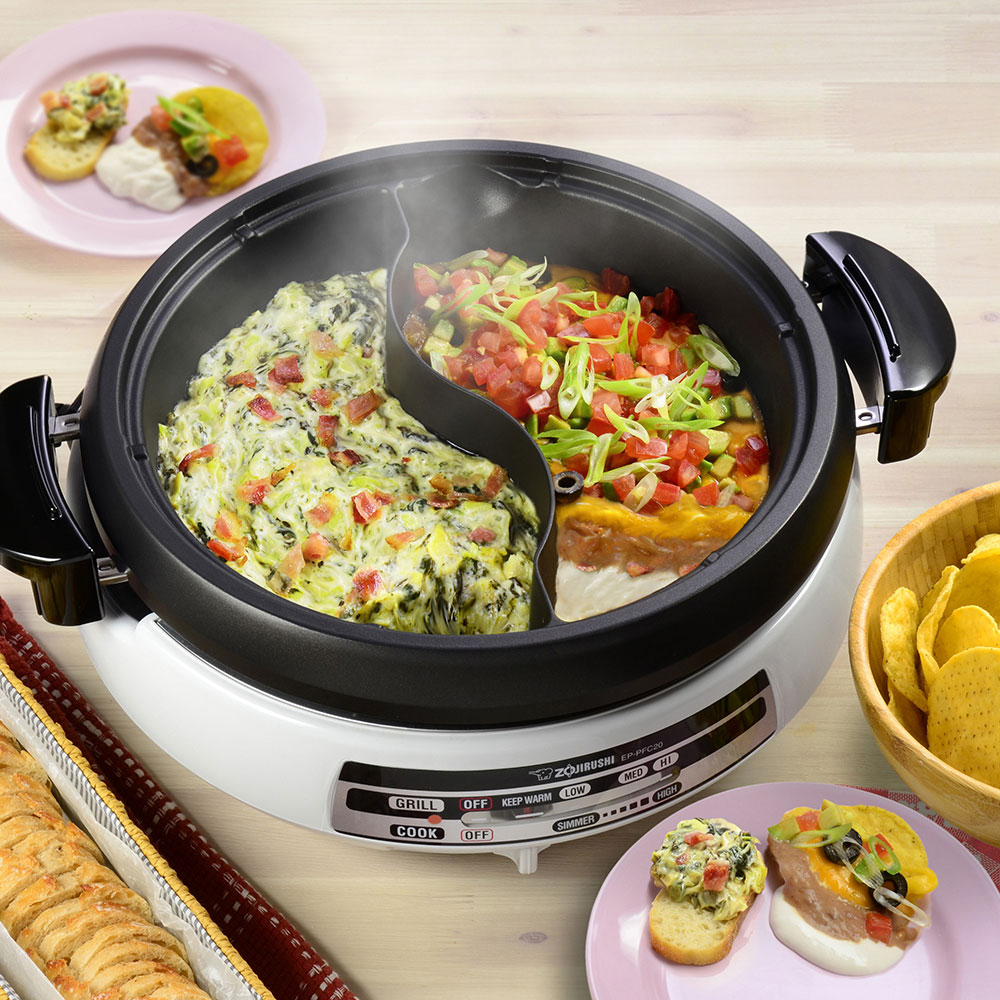 COOKING 101
The Amazing Yin Yang Dual Hot Pot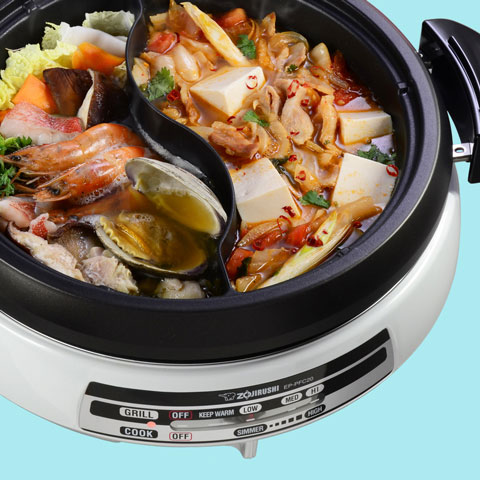 One pot does it all. Completely divide your dishes and cook it at the same time. Fussy eaters or friends with diet restrictions can gather 'round and eat together!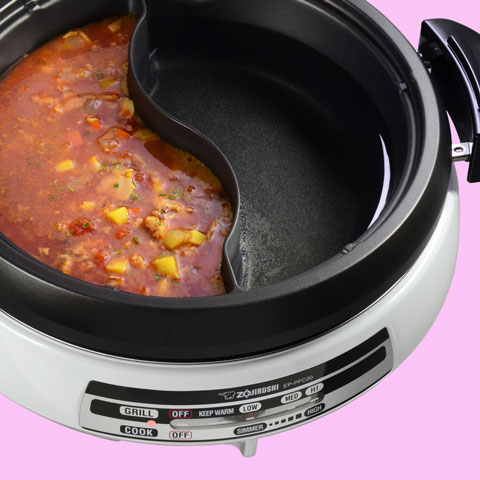 Only want to use one side tonight? No problem—just fill the other side with water and start cooking. This is great for smaller portions—this pot is so versatile.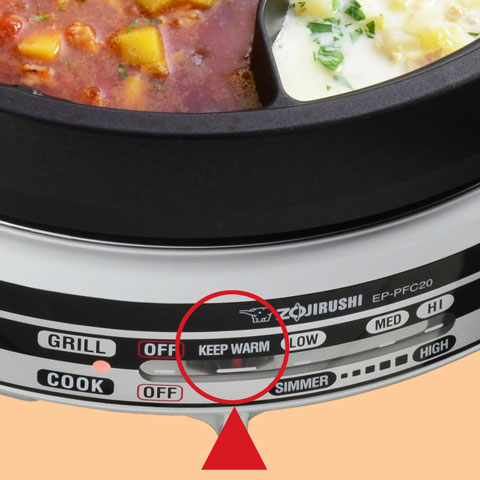 There's a Keep Warm feature so everyone at the table can enjoy hot food till the very end of the meal. Take your time and savor your meal and your company.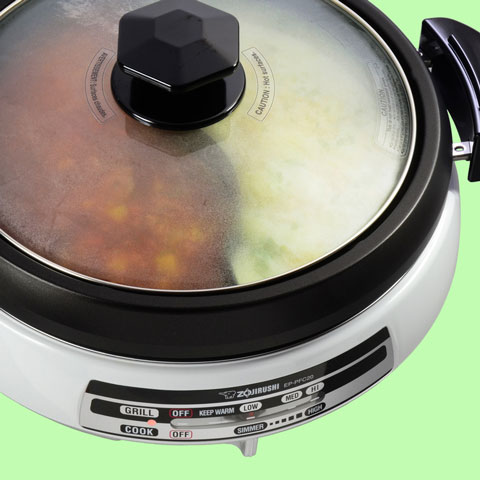 A see-through tempered glass lid is included, which helps with liquids evaporating too soon, and allows monitoring while cooking. Protects your dish from dust too.
ZOJIRUSHI IN REAL LIFE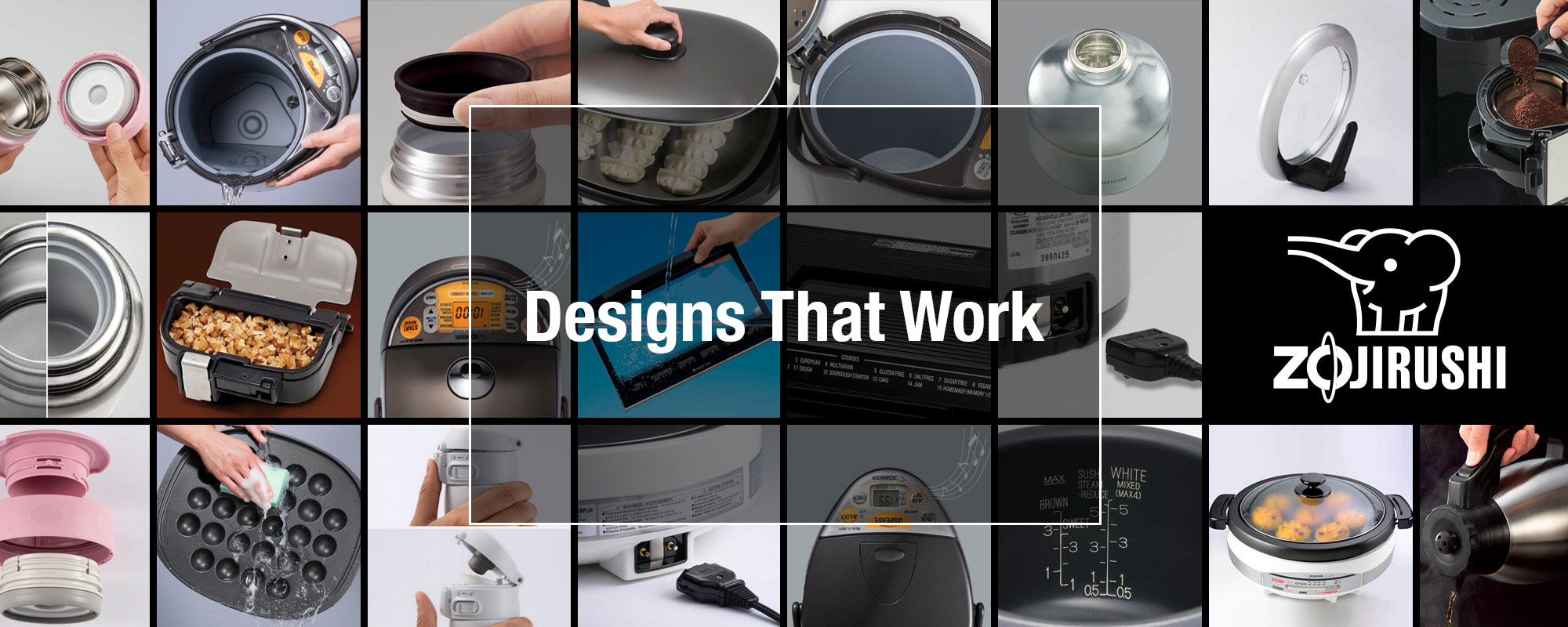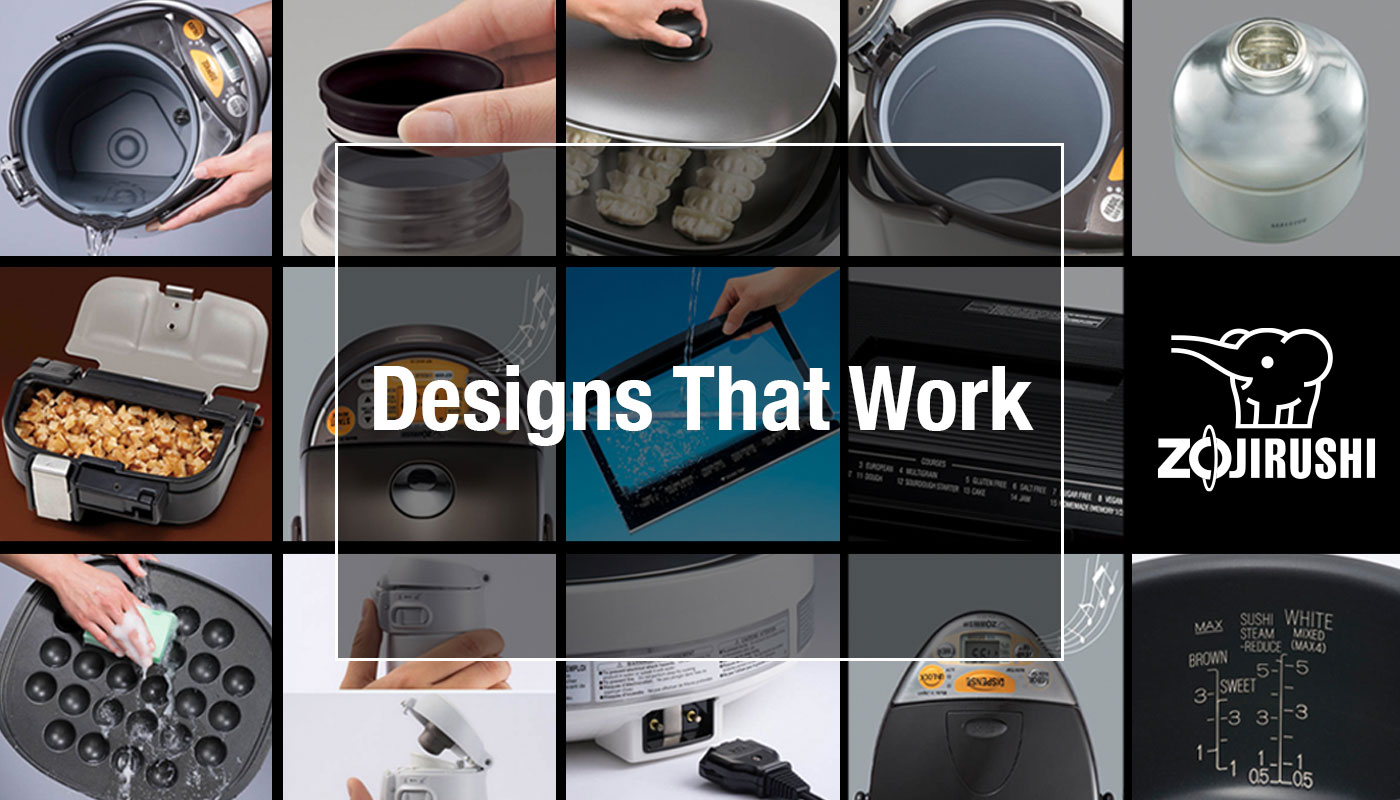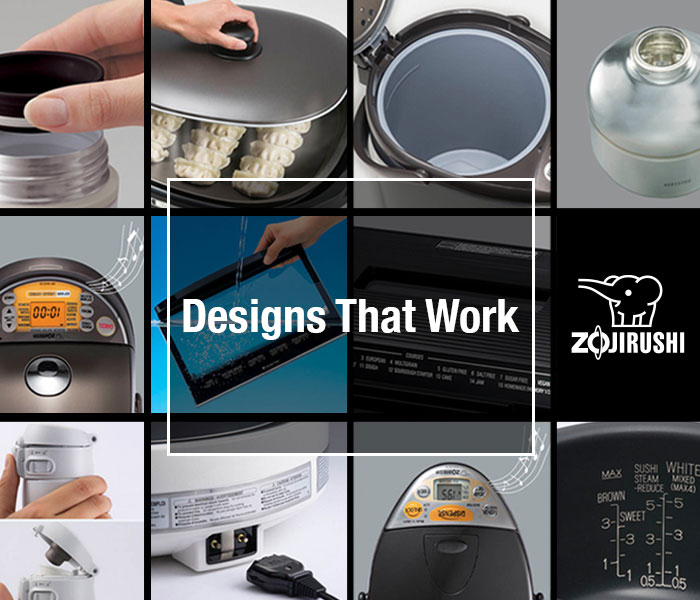 Do you ever wonder why Zojirushi designs their products the way they do? And how does all this tech affect the way you use them when you get them into your home? In your world, we're sure all you care about is that everything works properly and hassle free—after all, that's why you trust our products. But there are a lot of details that go into the design that makes them work. Here are just a couple stories behind the curtain, and how they were put to use in real life.
TECHTALK 101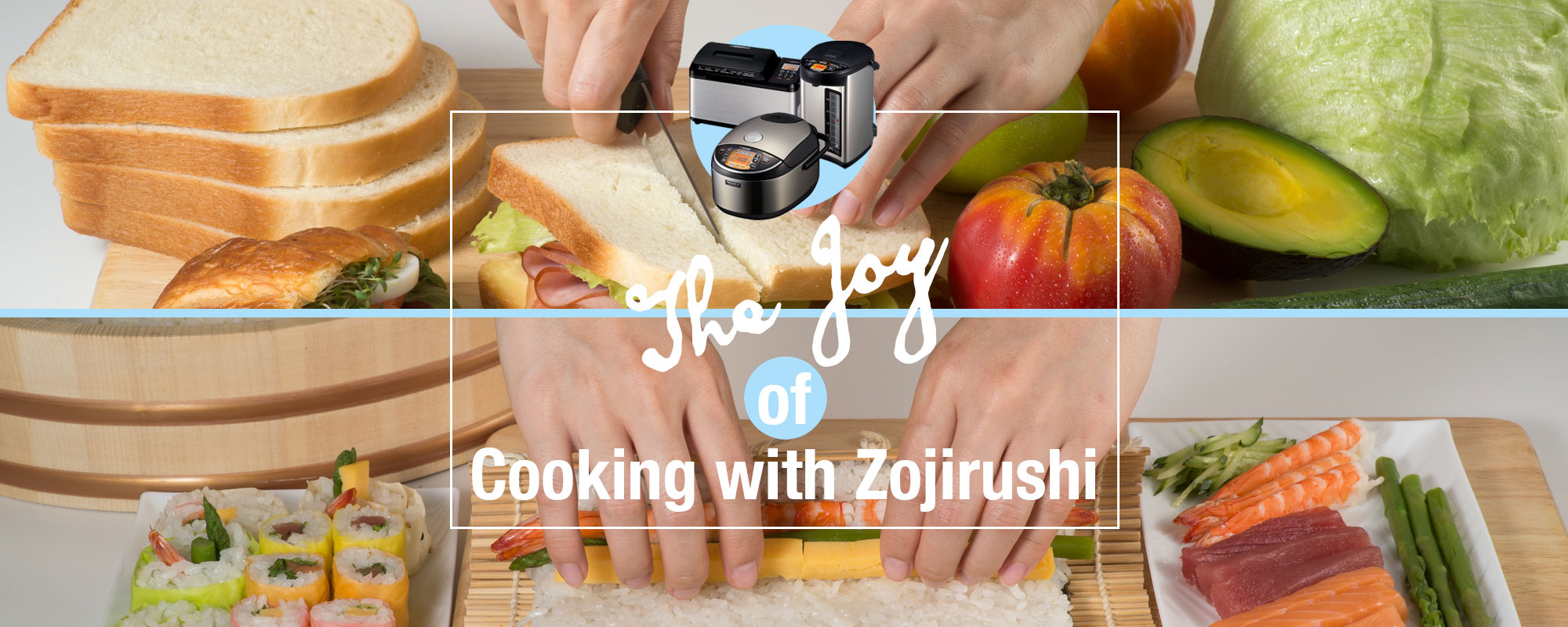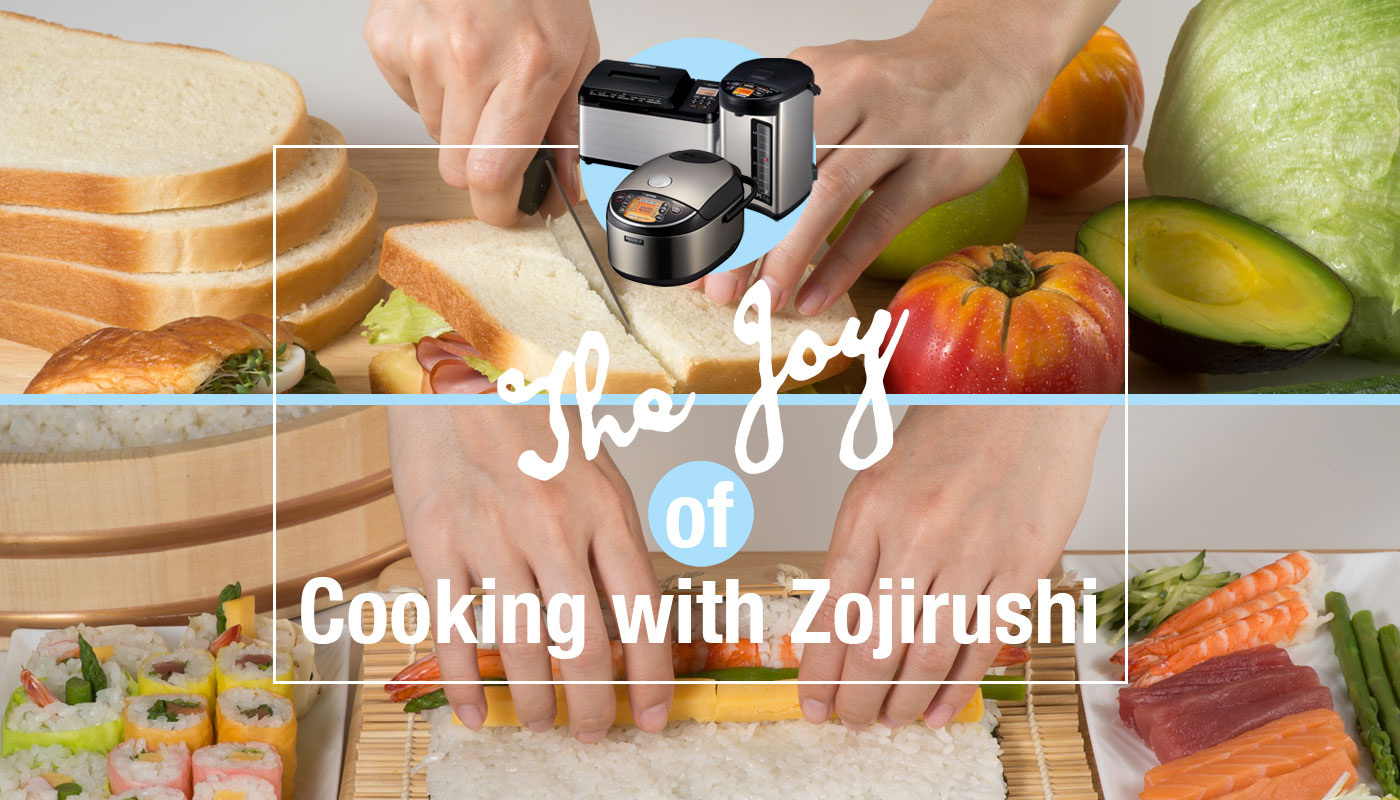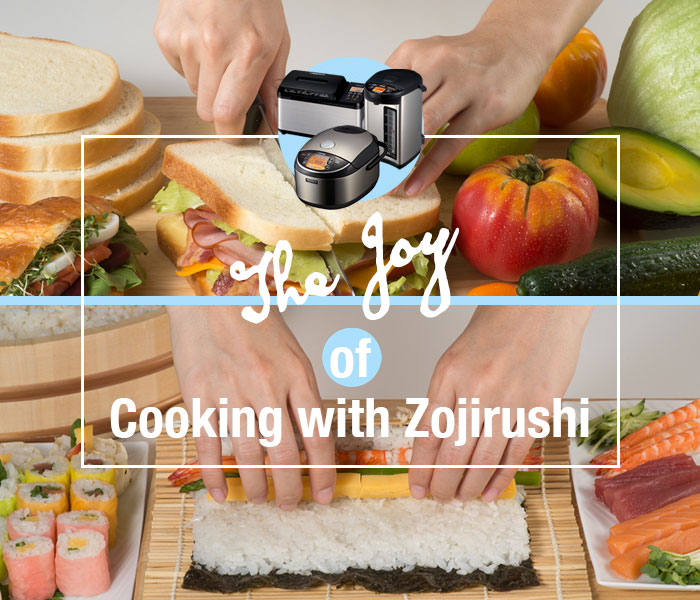 Bring the gift of cooking and Zojirushi together this holiday season. We have products that create memories while they create meals—all you need to do is gather everyone and let us do the rest. Bring the ingredients and a recipe. Our products make it so easy, even first-timers can join the fun and whip up dinner. After the party, just leave Zojirushi behind for the host. Can you think of a better gift than that? Here are a few suggestions to get you started.
ZOJIRUSHI SPECIAL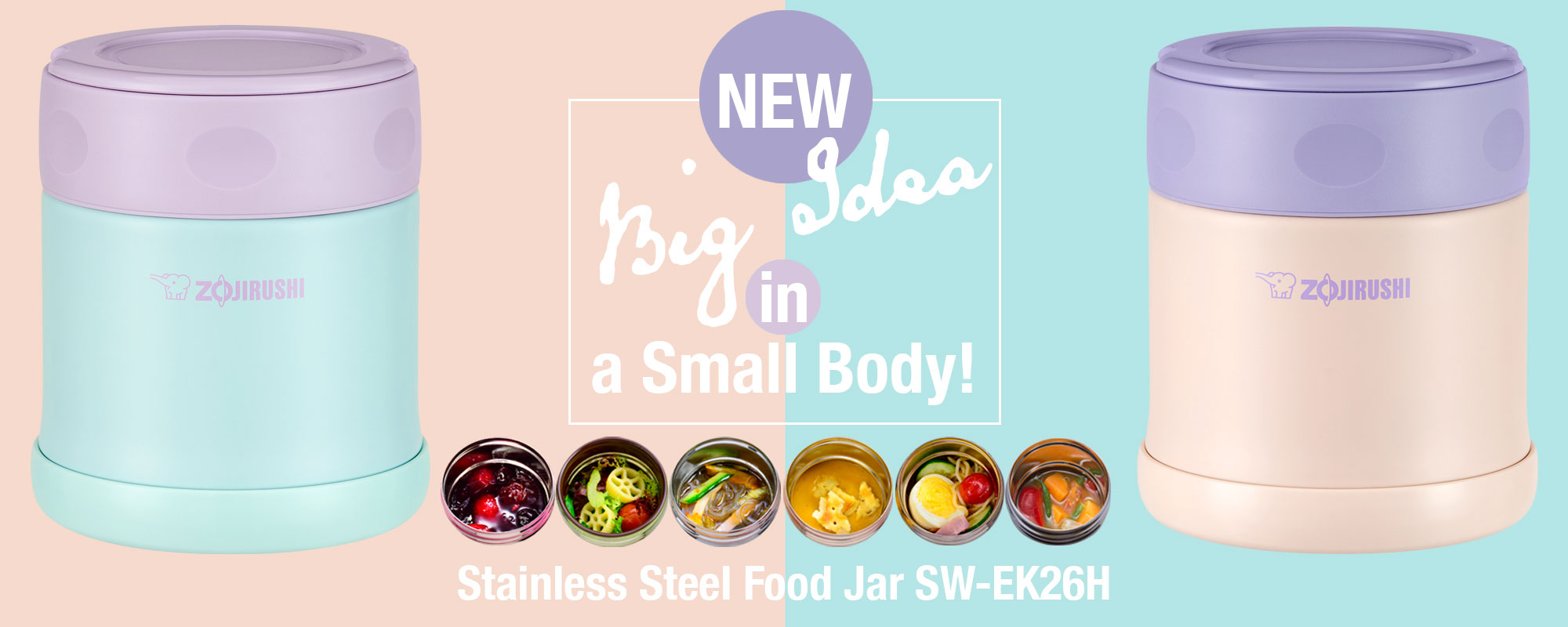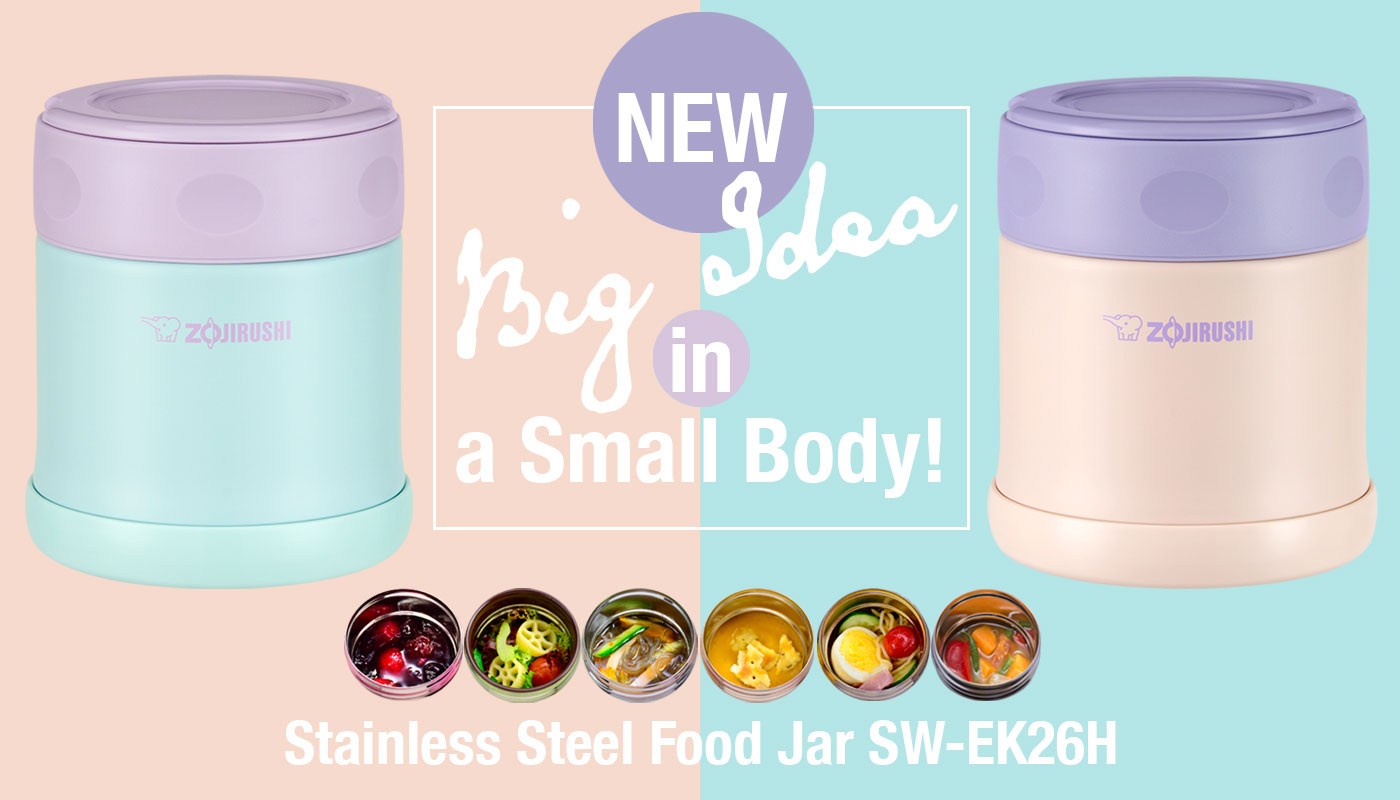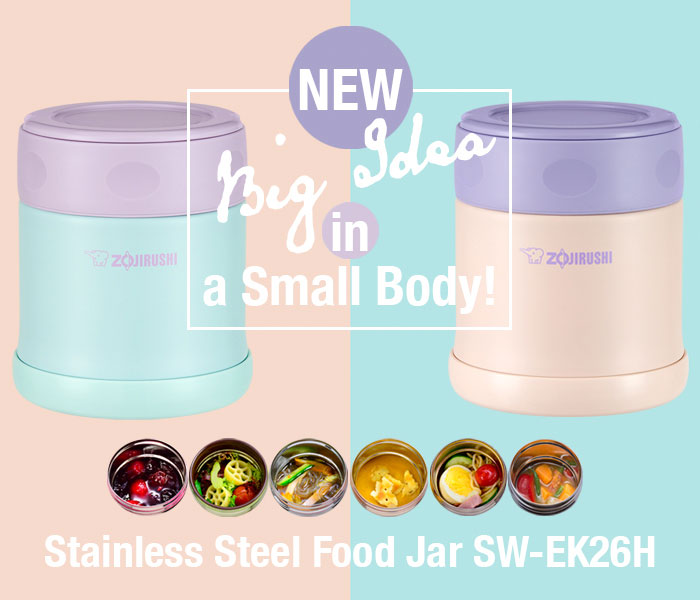 Stainless Steel Food Jar SW-EK26H
Our NEW compact size food jars are here! In Zojirushi signature pastels, these short and stubby cuties are just the right size for snacks or when you just want a side dish for lunch. The same hot or cold thermal insulation is built into each one, so the possibilities are endless—use them anywhere and anytime. The smaller size also makes them lighter to carry too. Perfect for backpacks, gym bags or purses. Put your big ideas in our small jars and let's get going.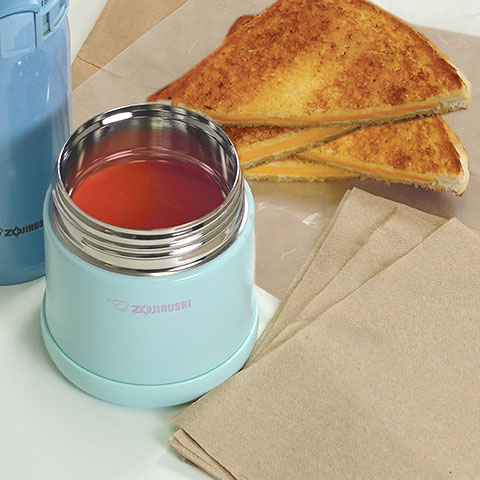 When you want just a little bit of tomato soup to go with your grilled cheese sandwich, this new jar is perfect. It'll keep it nice and hot, plus no waste with leftovers.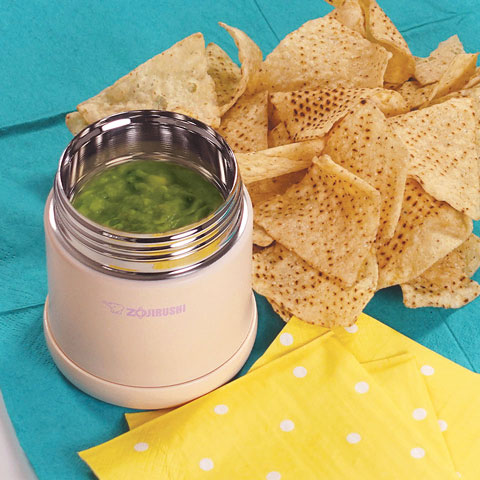 How about some chilled dip for your chips or vegetable sticks? This jar is the right size for just the dip, and it'll stay cold until you're ready.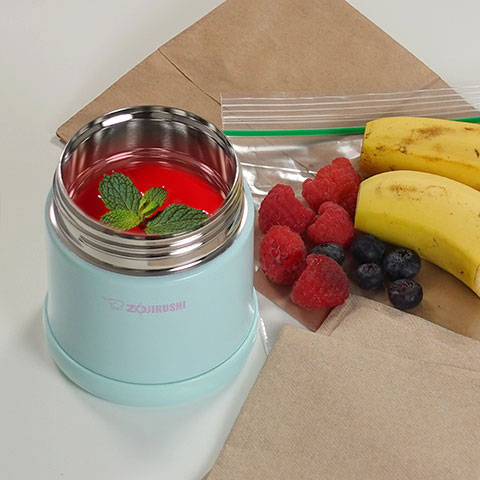 Gelatin desserts aren't the same unless they're cold. With a thermal insulated food jar, it'll stay as chilled as when you took it out of your refrigerator.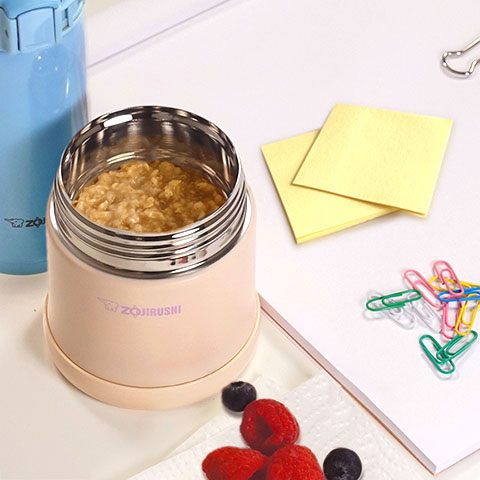 Want oatmeal at the office because you didn't have time to eat at home? No problem—take it with you in our food jar for a take-out hot breakfast.
ZOJIRUSHI 101 SUBSCRIBER'S SURVEY
Zojirushi 101 Subscribers!
Answer this issue's survey and be entered to win our special prize!
If you have not yet registered, click the SUBSCRIBE button below to be directed to the registration page.
You'll find some great prize offers just for registering!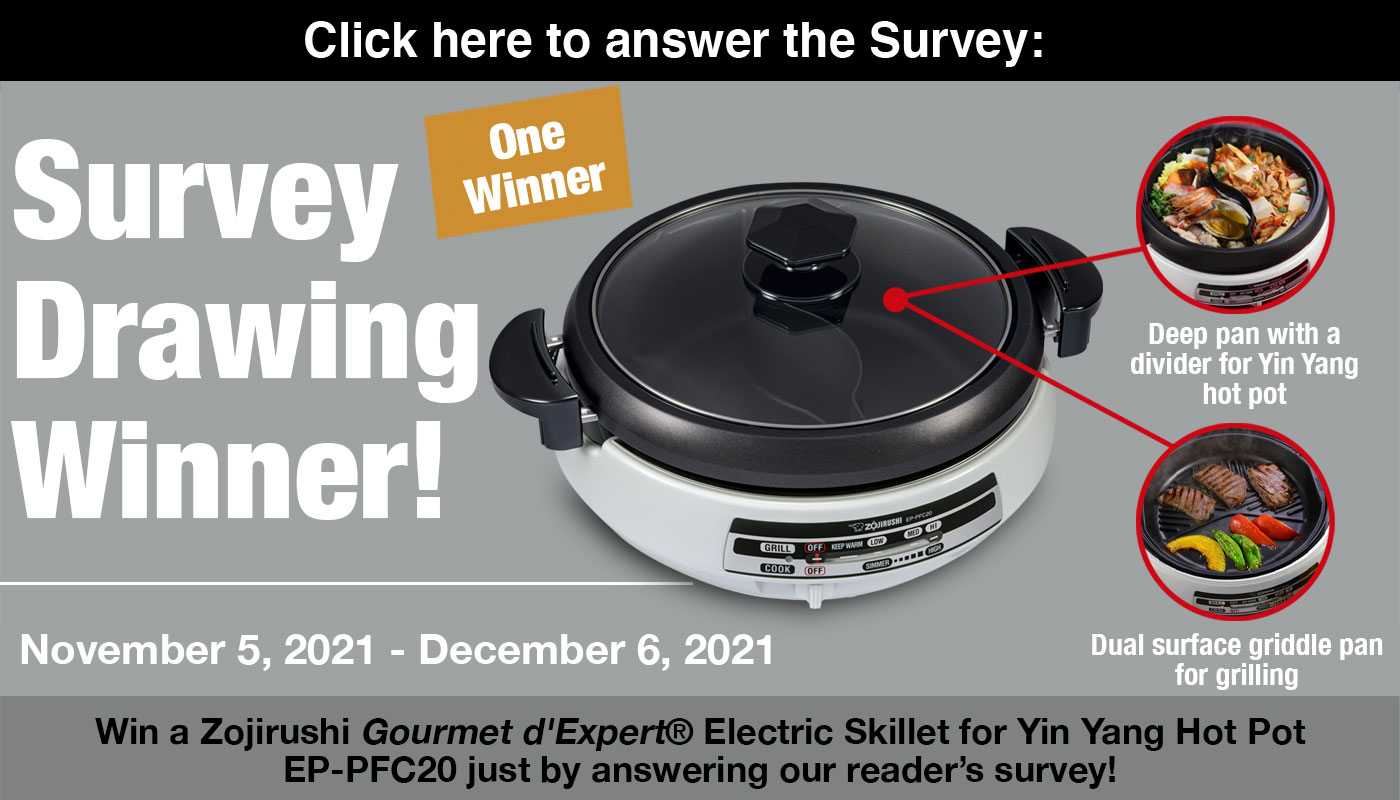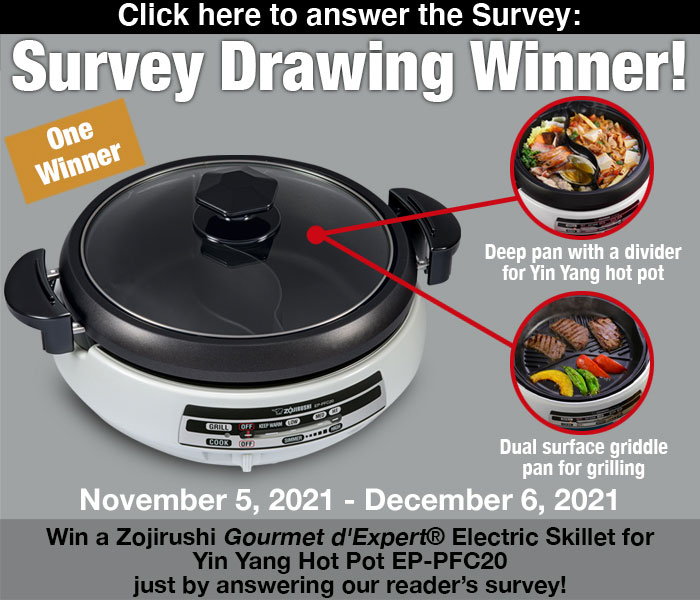 Click here for rules concerning the drawing.