---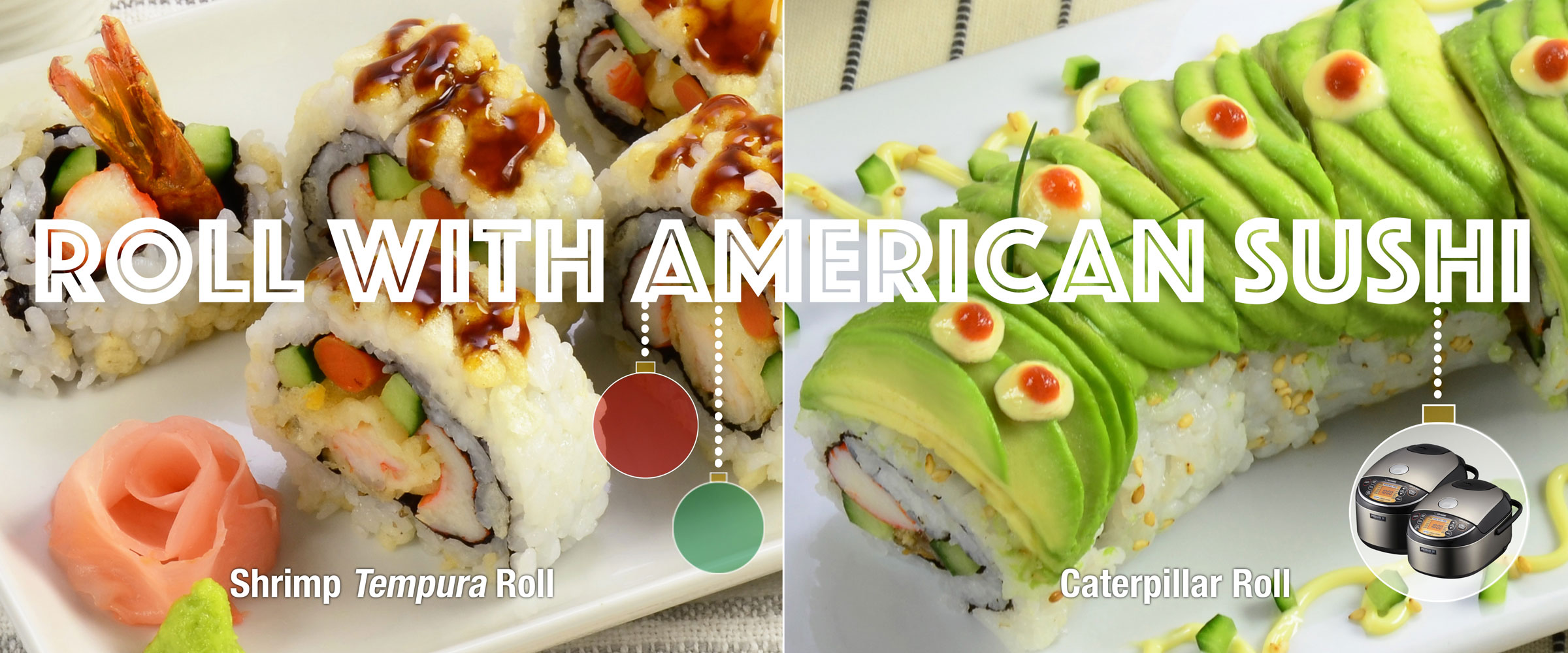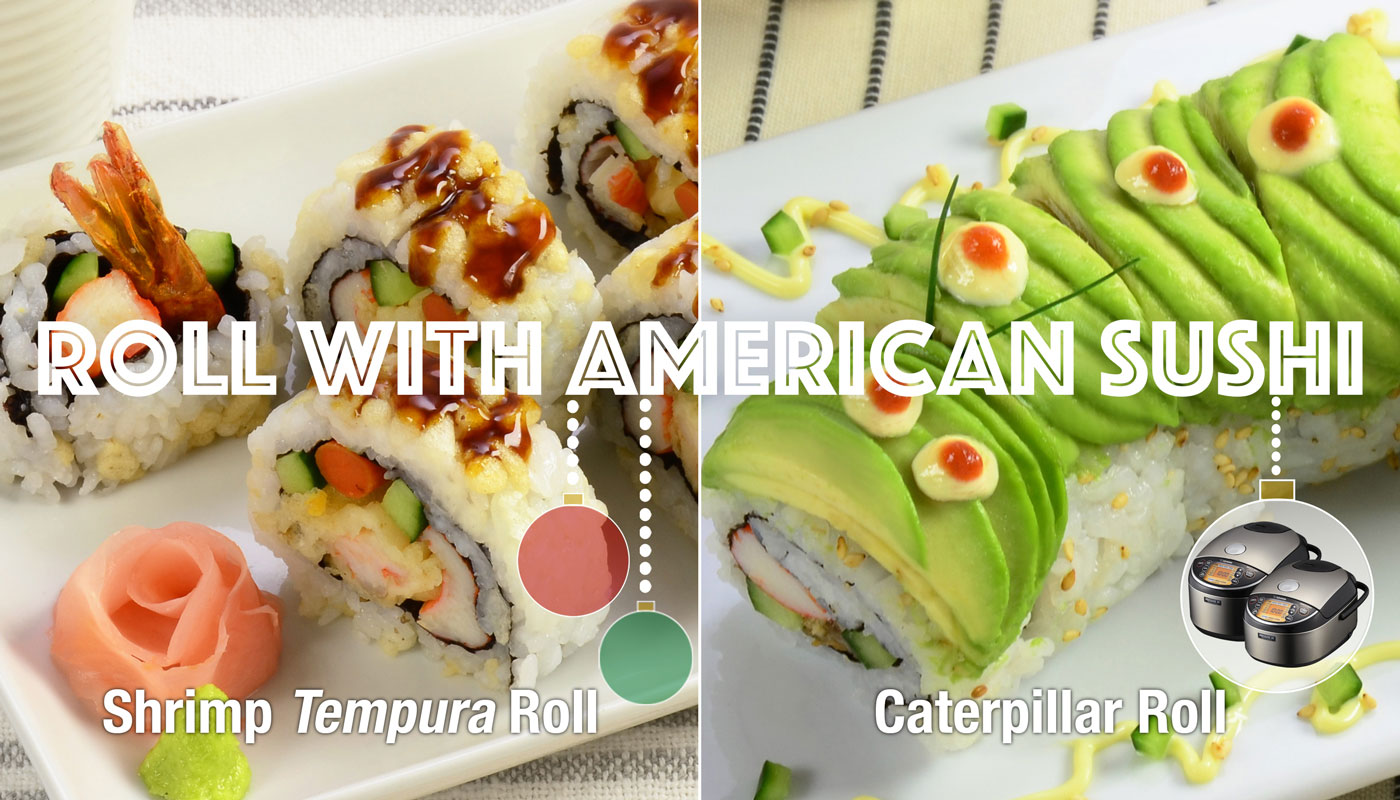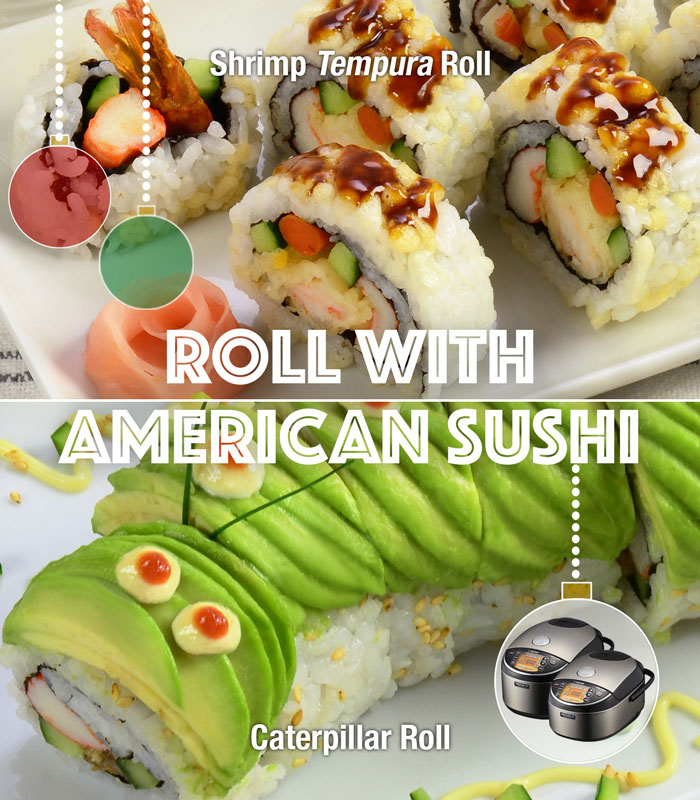 Can a Japanese rice cooker make an American sushi roll? Find out for yourself by making these classic sushi restaurant rolls at home with your Zojirushi rice cooker. If you know how to push our buttons, you know how to make perfect sushi rice—just set, cook and roll with this month's American sushi roll recipes. Learn the art of maki sushi (rolled sushi) and you'll be able to impress not only your friends, but maybe even your buddy the sushi chef.
KITCHEN LAB 101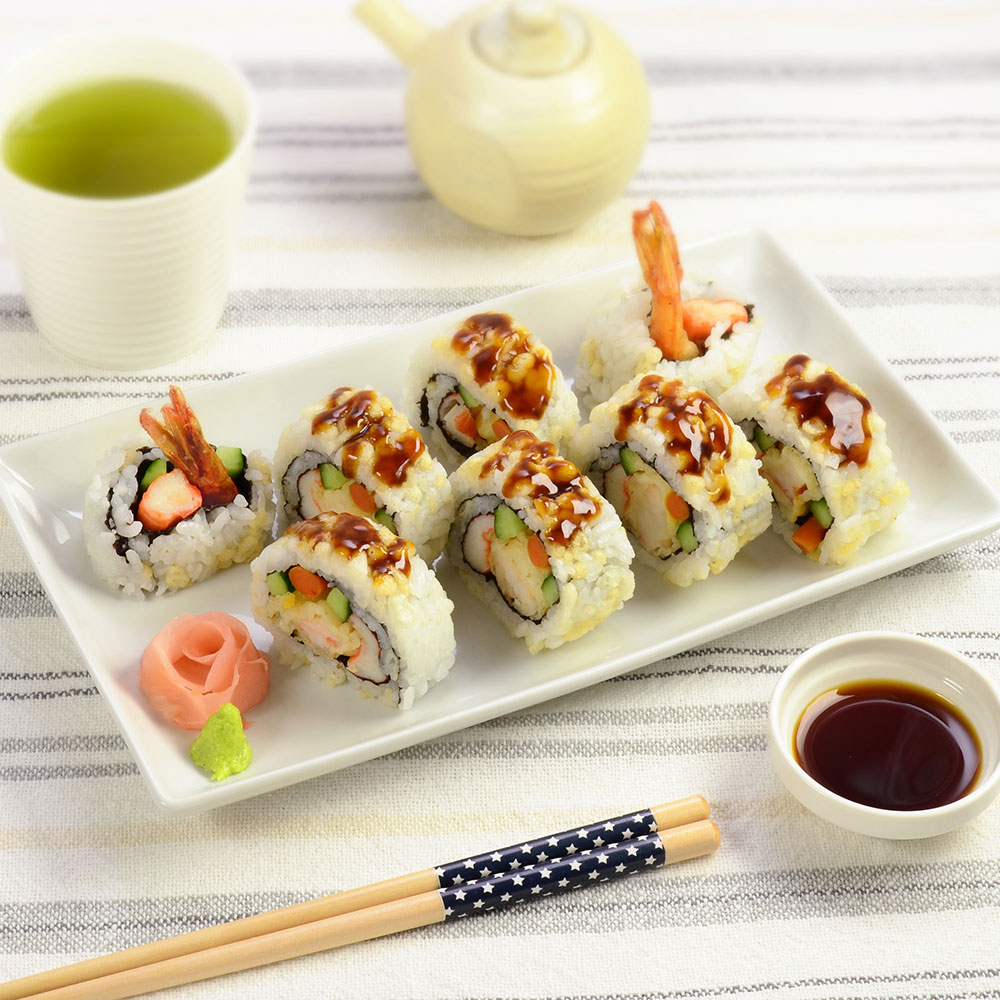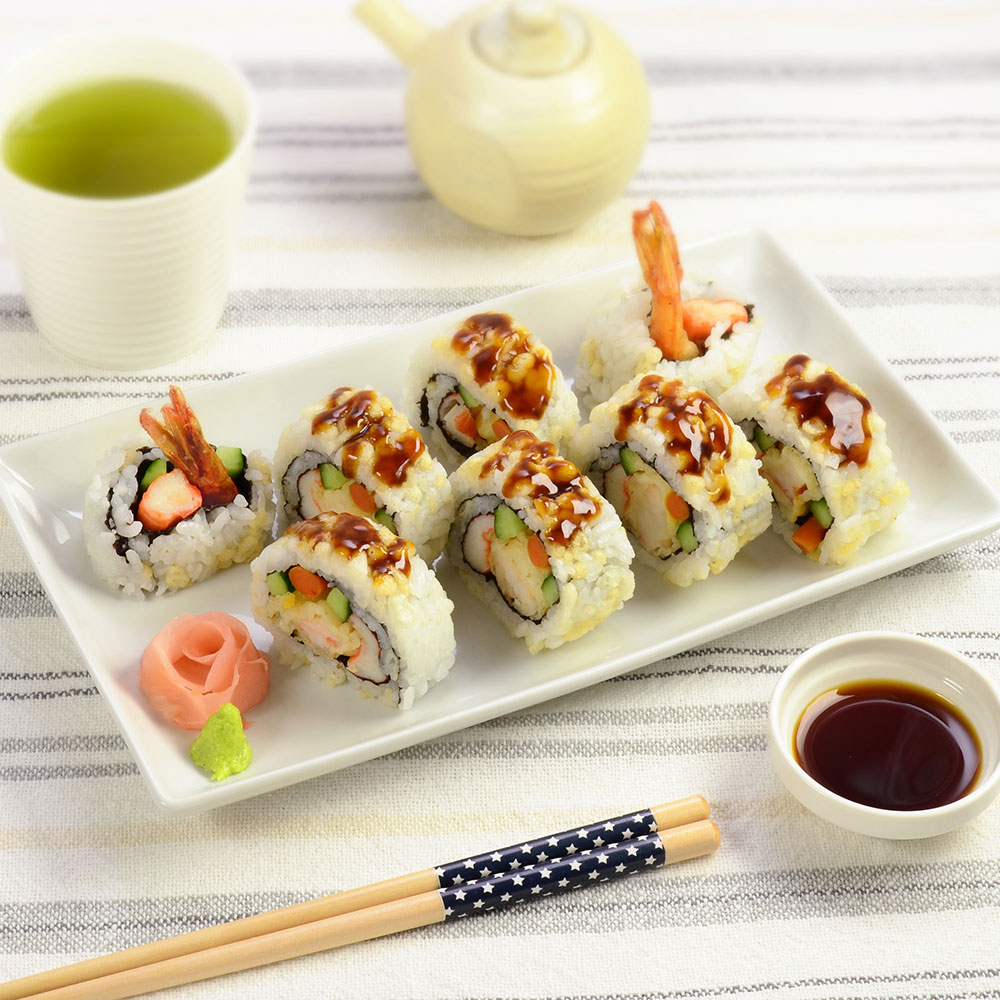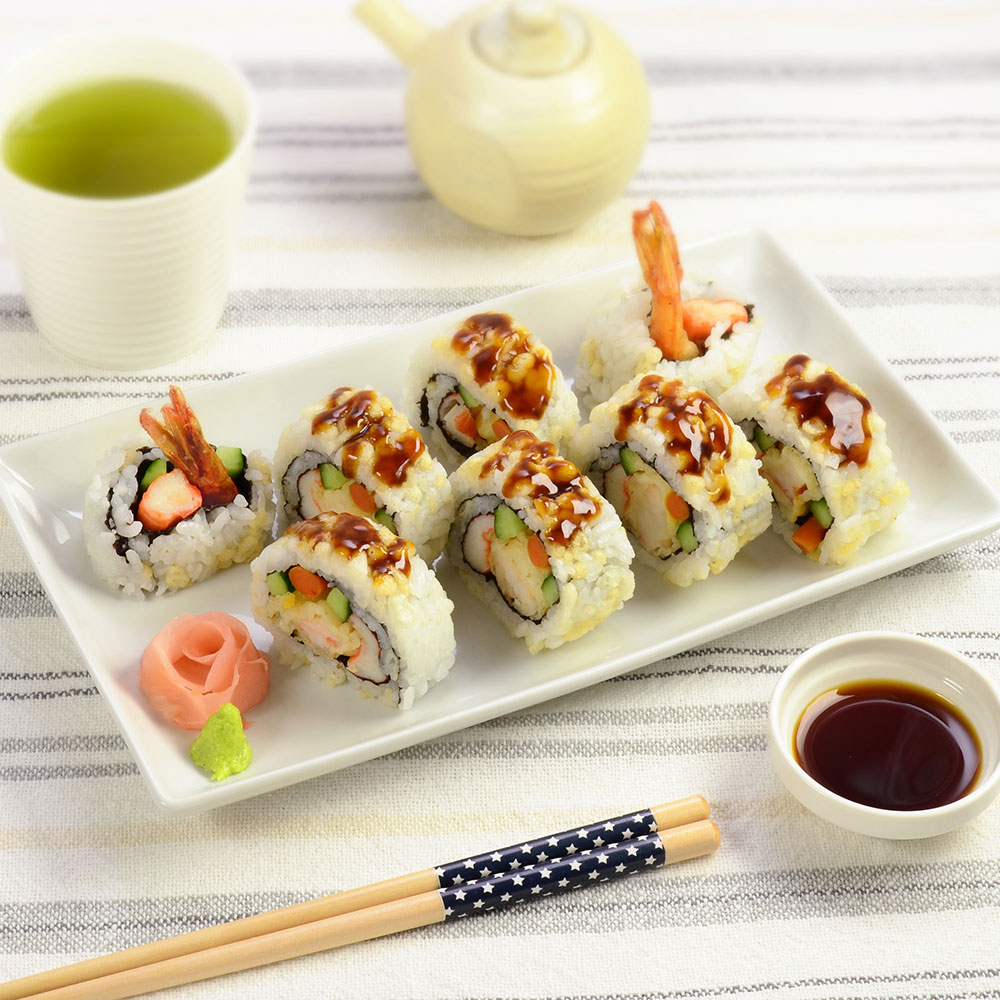 Shrimp
Tempura

Roll

The very best way to team tempura up with sushi. You'll appreciate the crunch and sweetness of shrimp tempura with every bite of the vinegary sushi rice. This is excellence!
Caterpillar Roll
So much fun to make! Colorful avocados make a striped pattern that looks like a caterpillar, but we promise—no insect ingredients in this one. A classic American roll.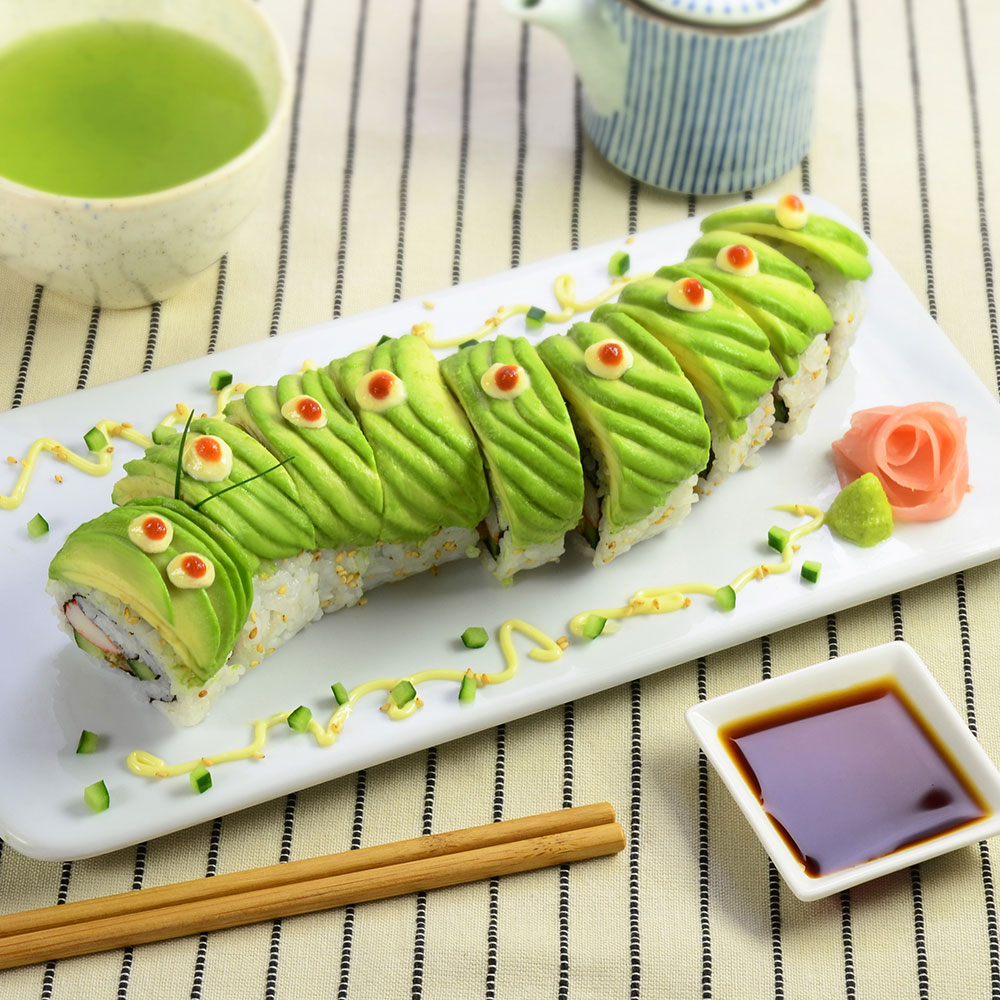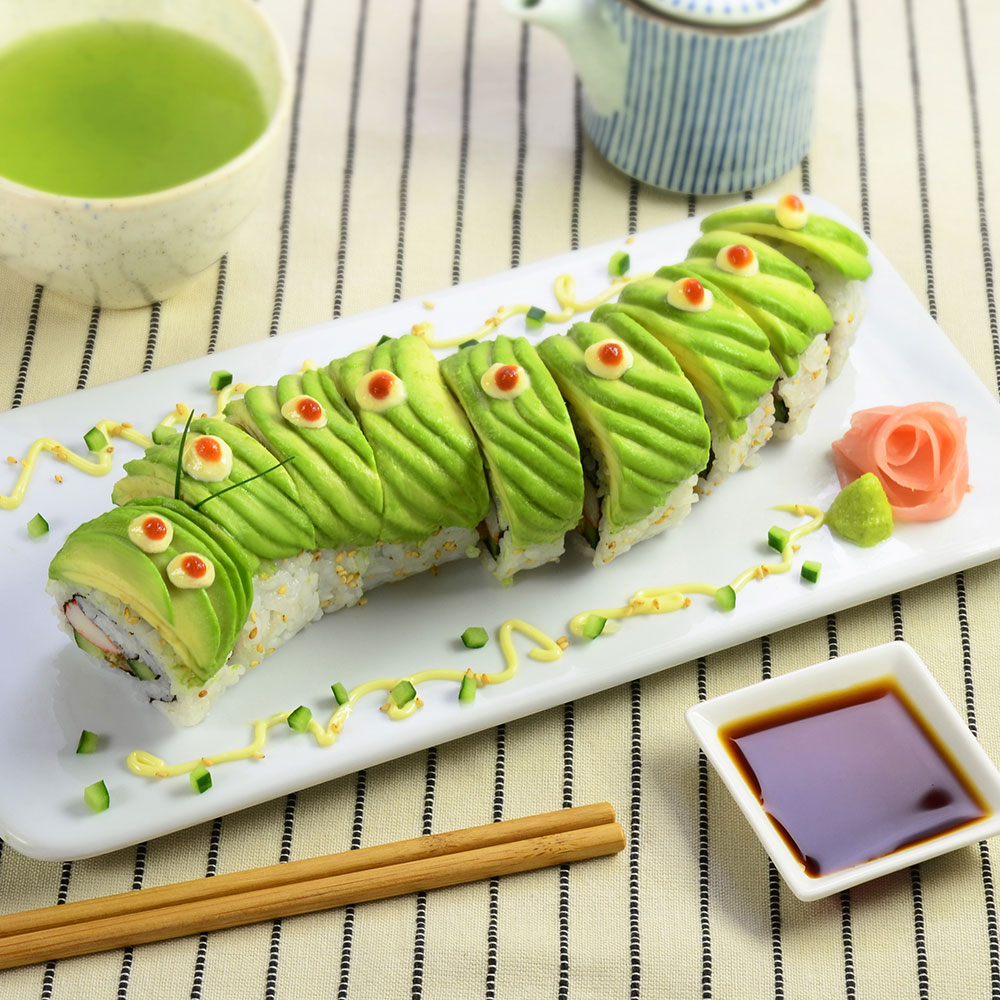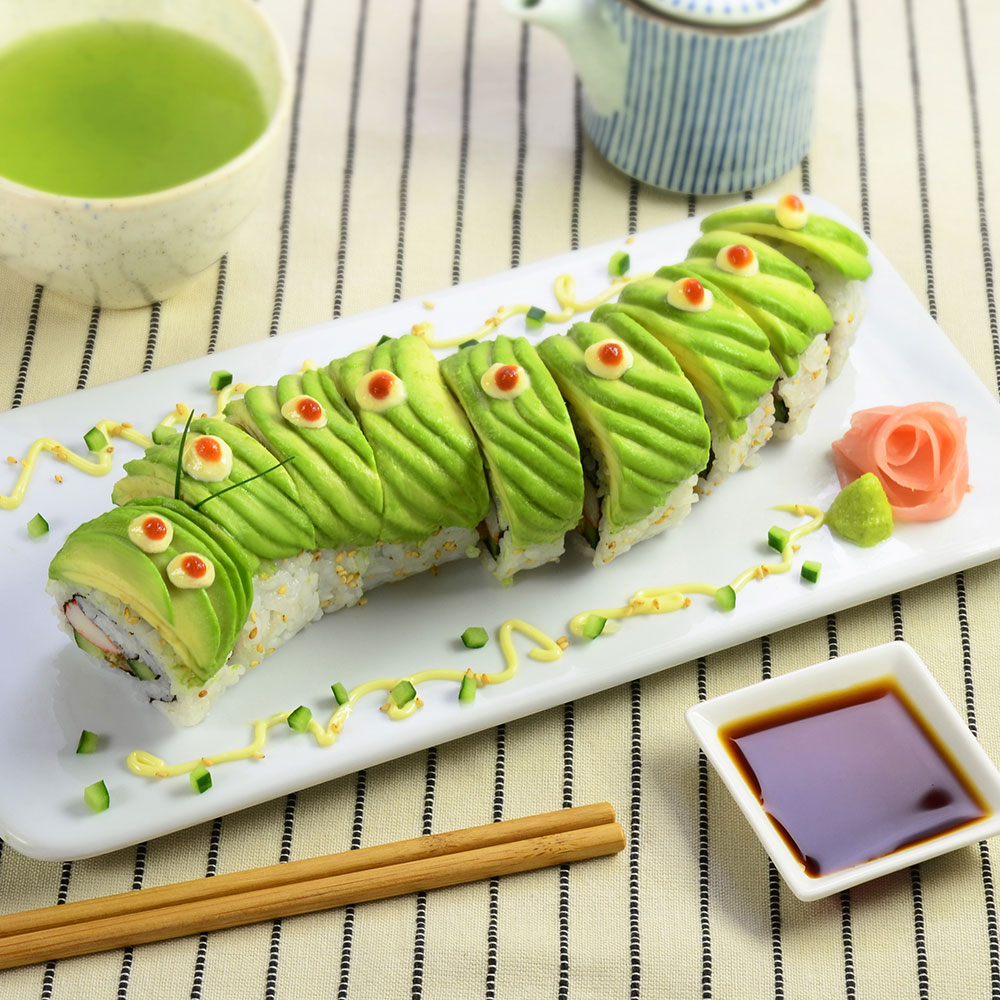 COOKING 101
Sushi at Home Essentials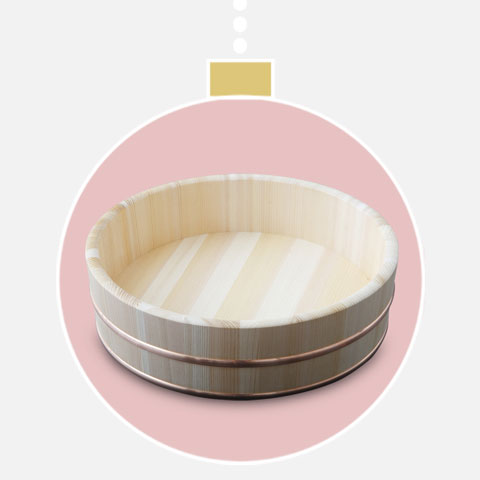 Hangiri
Sushi Rice Bowl Tub
This traditional sushi rice tub is made of Sawara cypress wood, which absorbs unwanted moisture from the rice, so that adding vinegar doesn't affect the moisture level.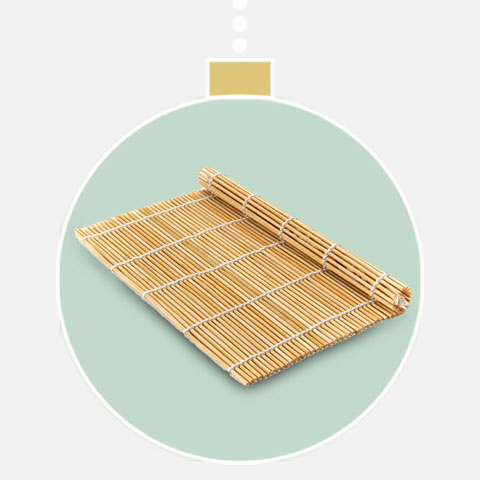 Makisu
Sushi Rolling Mat
The classic rolling mat used to make sushi rolls, baked egg rolls, or sometimes used as placemats on the dining table. A very specialized and unique Japanese cooking tool.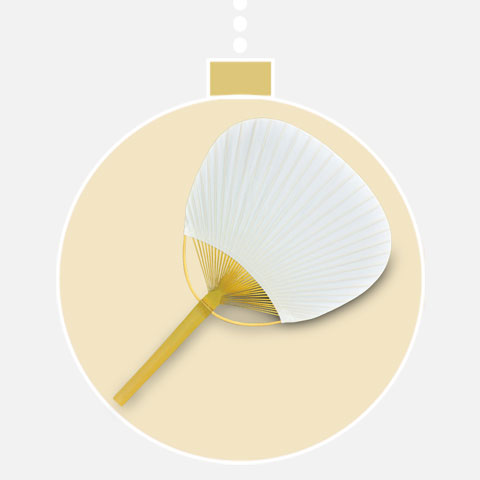 Uchiwa
Hand Fan
Basically a hand fan, this is used to fan hot sushi rice and cool it down to prep it to the perfect sushi temperature. It also helps to get rid of excess moisture in the rice.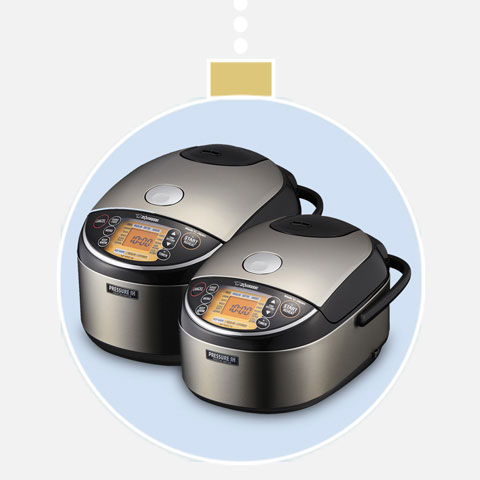 Zojirushi Rice Cooker
To make great sushi at home, start with our rice cooker to get the best texture and best tasting rice, the easy way. Link to our Sushi Rice recipe for more details.
SUSHI MADE IN THE USA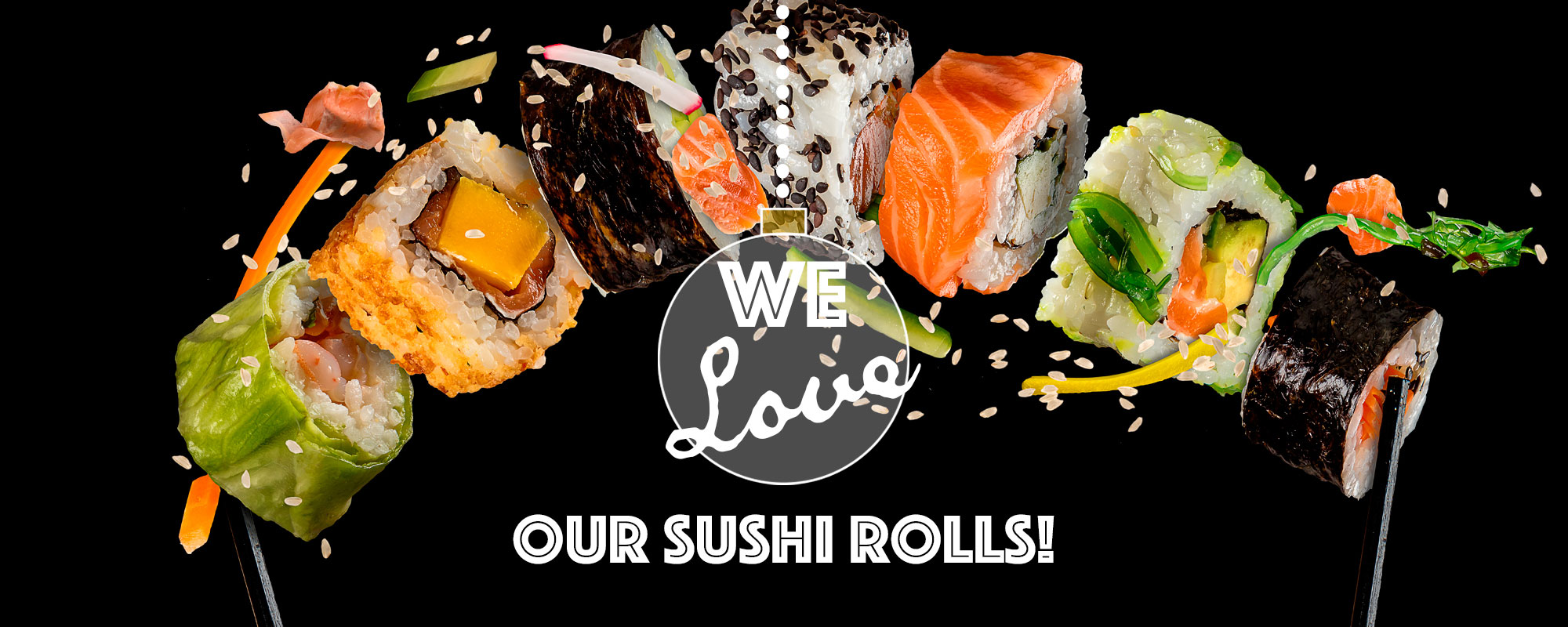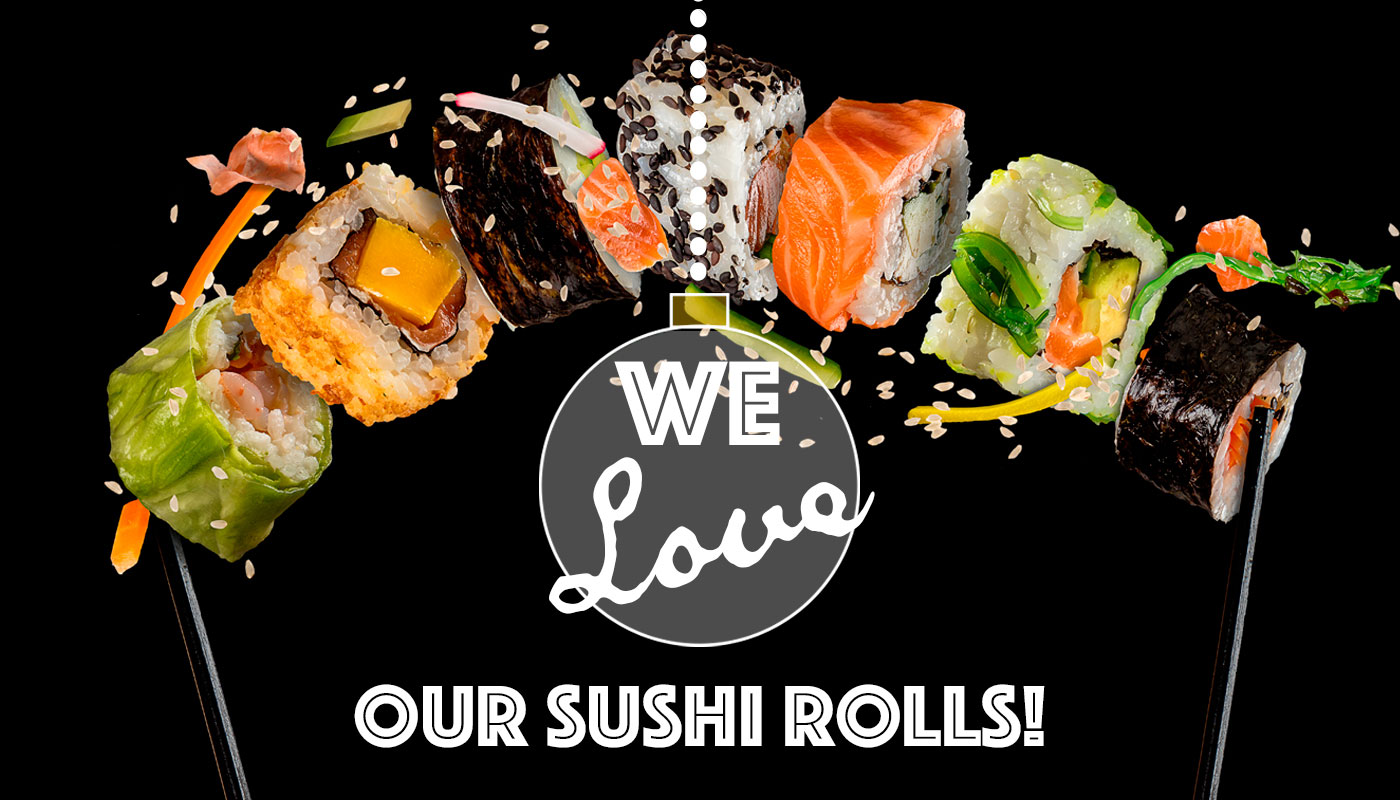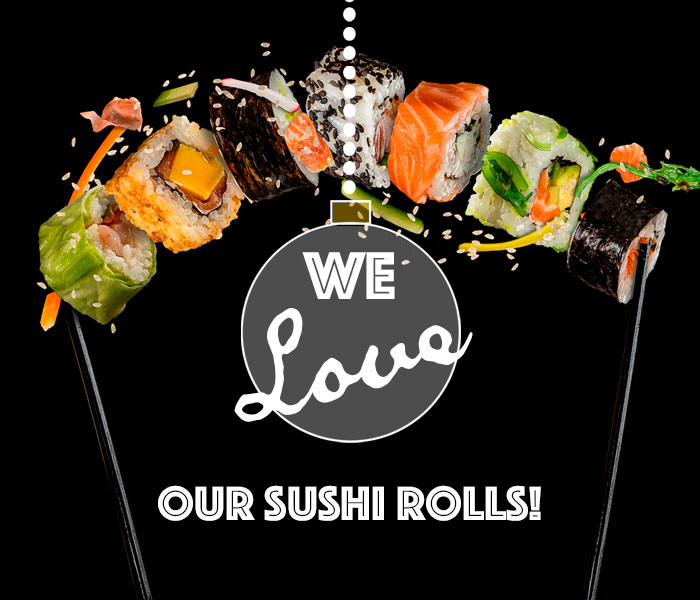 This month we featured a couple of classic rolls that you can find in almost any sushi restaurant here in America (although probably not in Japan). If you think about it, a sushi roll is probably the best way to get several ingredients to work together with rice in perfect harmony. The combinations are endless, and we've done a great job of expanding the sushi possibilities. Here are some of the most popular sushi rolls, made in the USA and loved by all.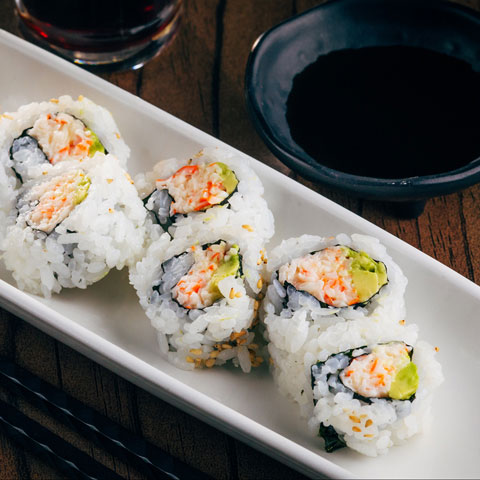 California Roll
It's hard to believe anybody not knowing what a California Roll is at this day and age, but what's amazing is how mainstream it's become. Score one for imitation crab, too.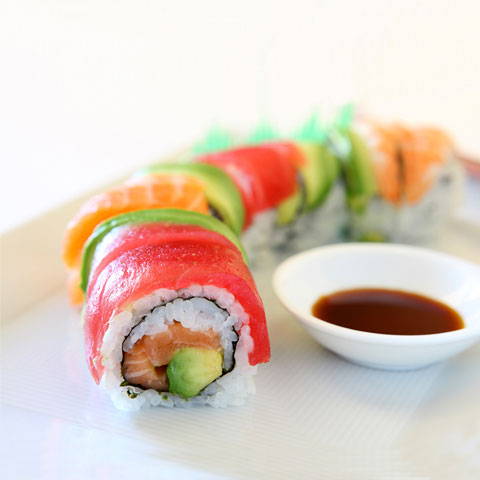 Rainbow Roll
Well known for being one of the most photo-worthy of all the rolls, this is basically a California Roll decorated with all kinds of colorful fish—like yellowtail, tuna, salmon and eel.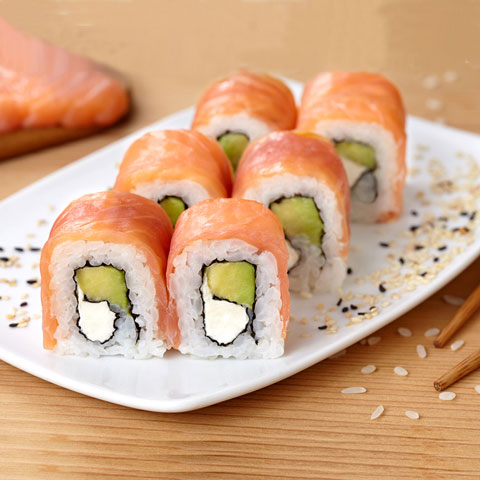 Philadelphia Roll
Named this way because of the Philly cream cheese inside, other ingredients are salmon and avocado. Sounds hearty? That's because it is—delicious but eat in moderation.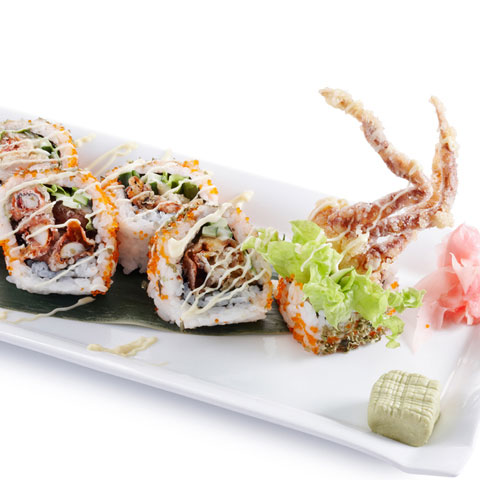 Spider Roll
Another scary named sushi? Don't worry, no spiders inside this one—the main ingredient is soft shelled crab, and for a dramatic effect the crab legs sticking out look like a spider's.
HAPPY GIFT IDEA 101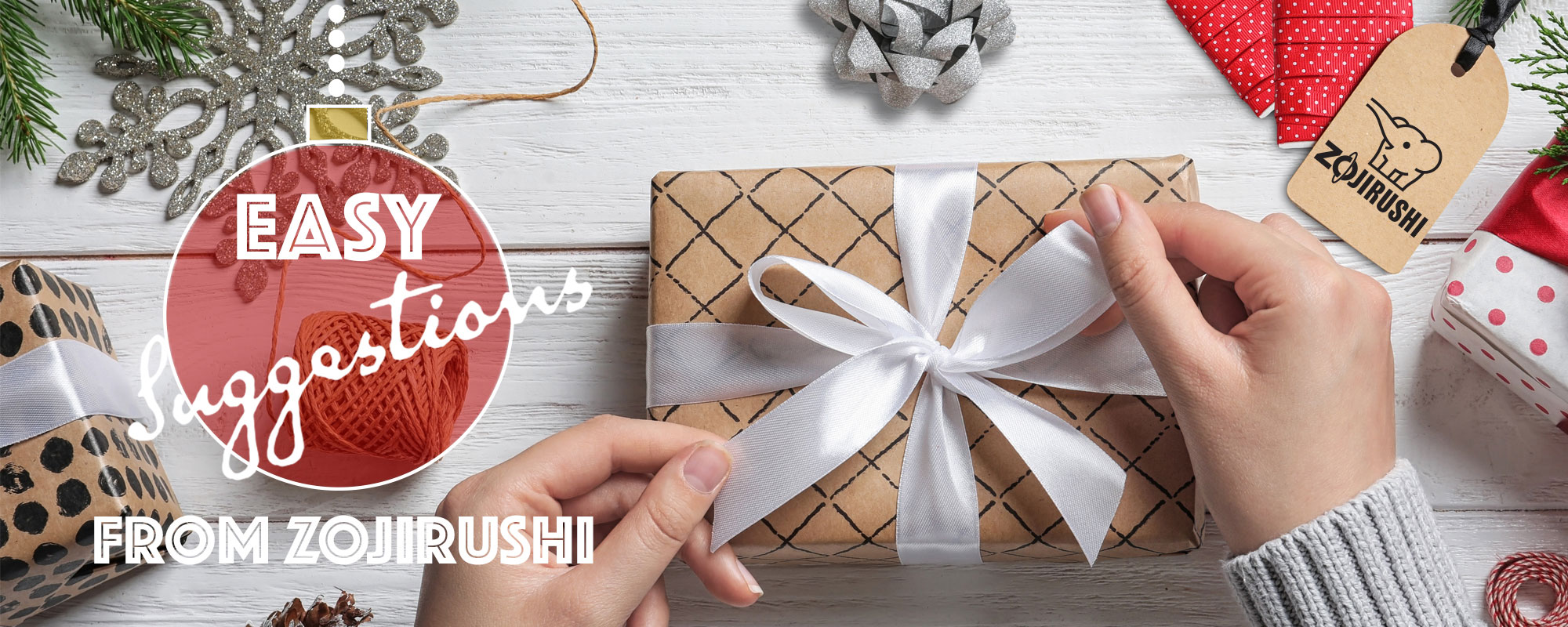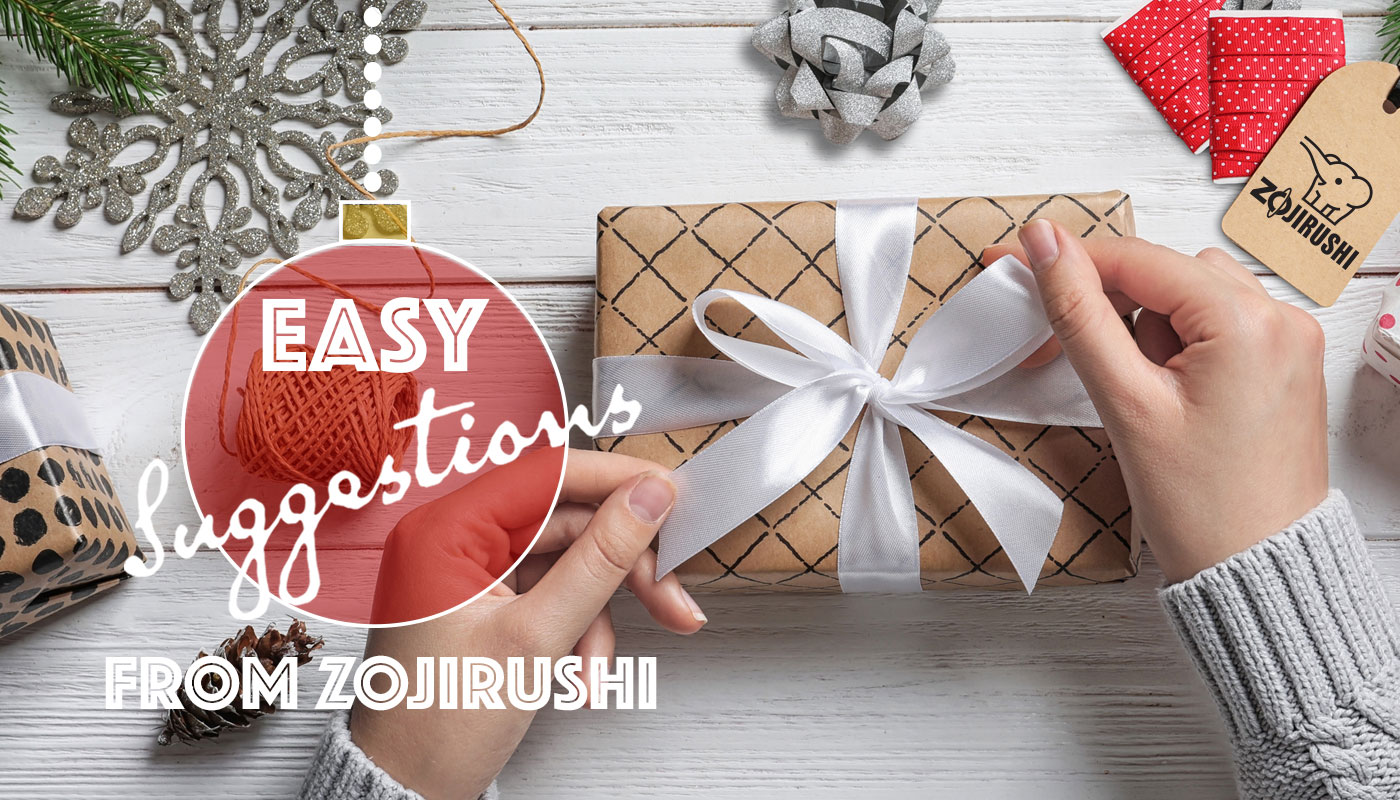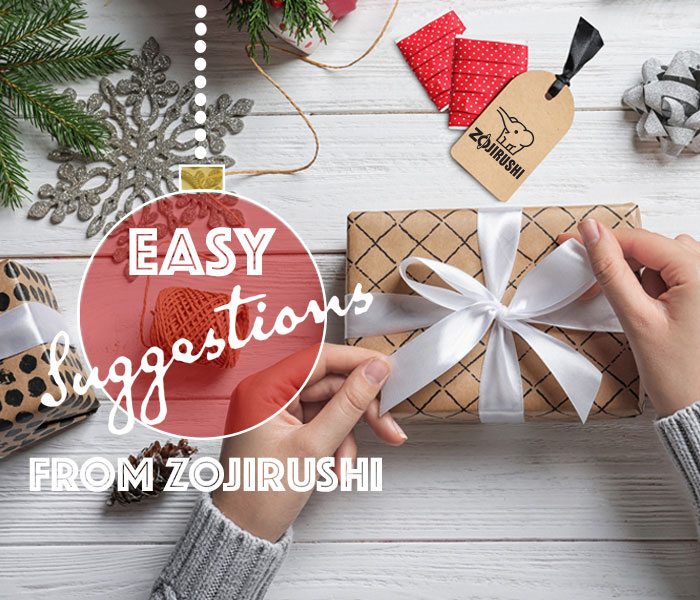 Zojirushi always comes up with the solution to your gift giving needs. Here's a selection of practical but no less fashionable accessories to match your friends' and family's on-the-go lifestyles. Presenting our collection of thermal insulated ware that takes the hot and chilled food or drinks wherever they might be headed, able to serve anytime they want. Our color selections are cute, dramatic and fun! Check these out and solve your shopping for the year.
ZOJIRUSHI SPECIAL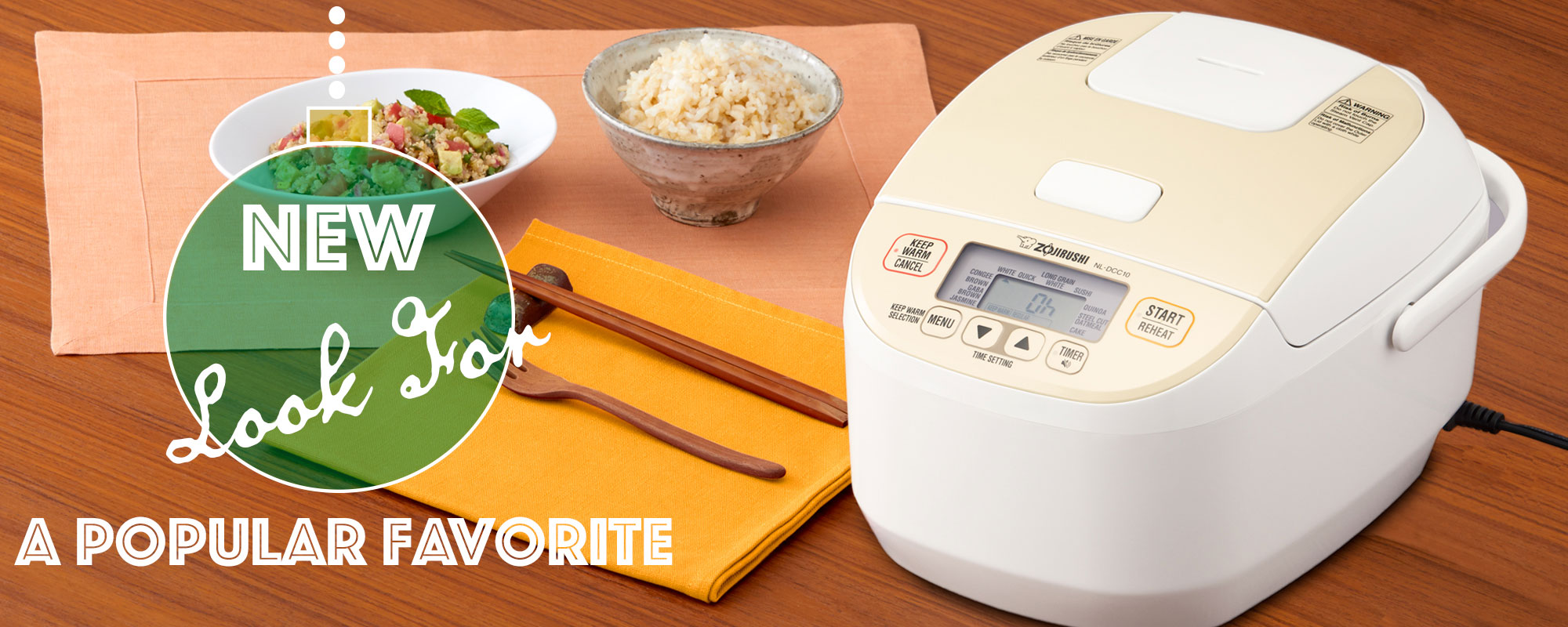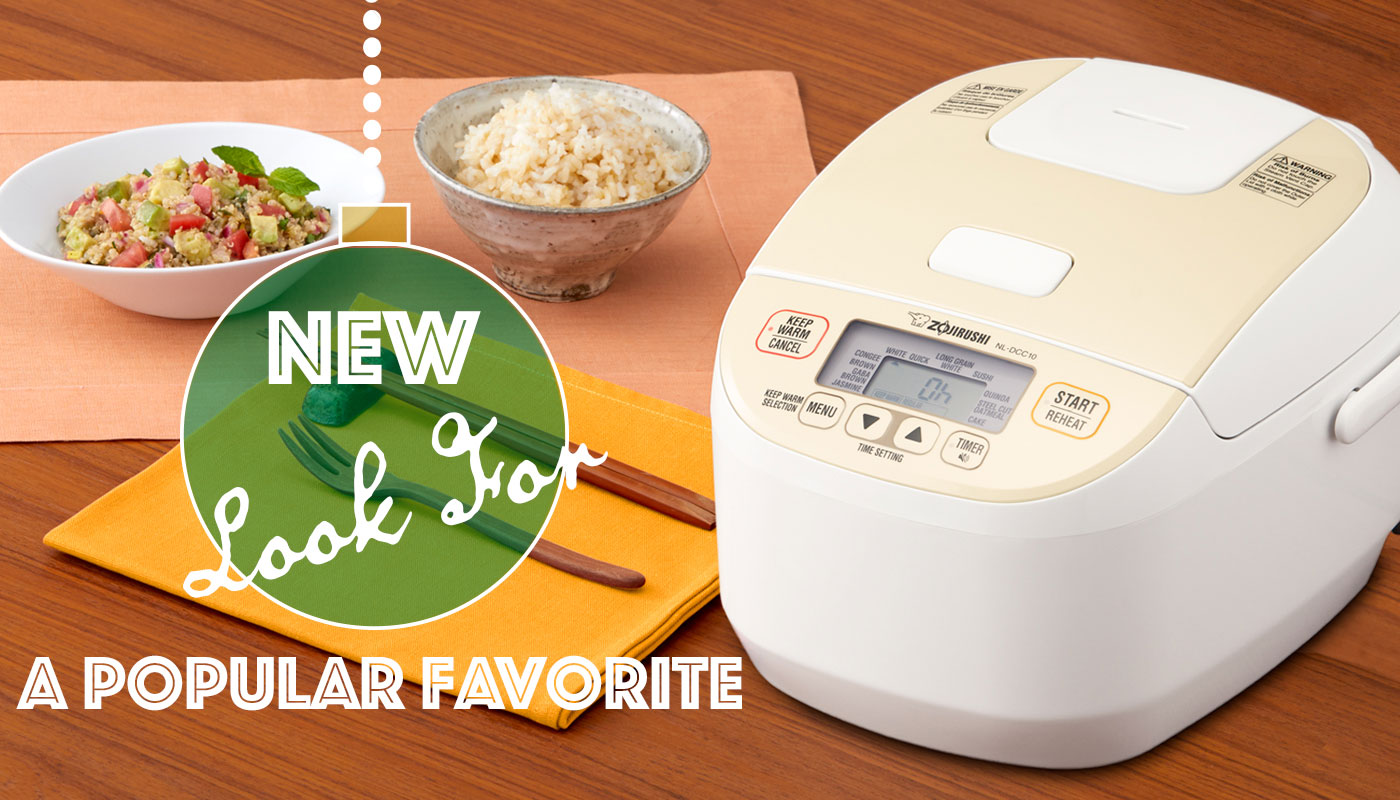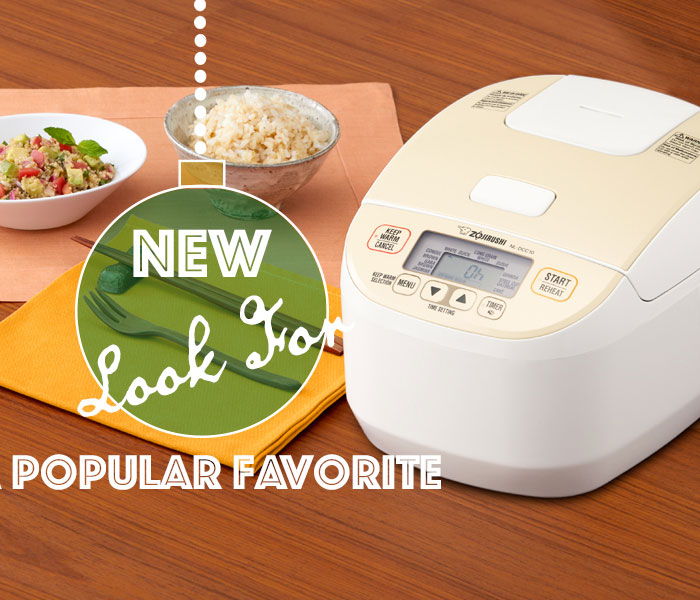 New Micom Rice Cooker & Warmer NL-DCC10/18
One of our most popular rice cookers has been given a new look with a very cool color combination. With a contemporary light beige finish added to the top, and with the existing pearl white body, the NL-DCC10/18 now has a sporty feel that will fit into any kitchen decor. Of course, all the best features of the cooker are still there, including the convenient Quinoa and Congee menu settings that can be activated with a push of a single button.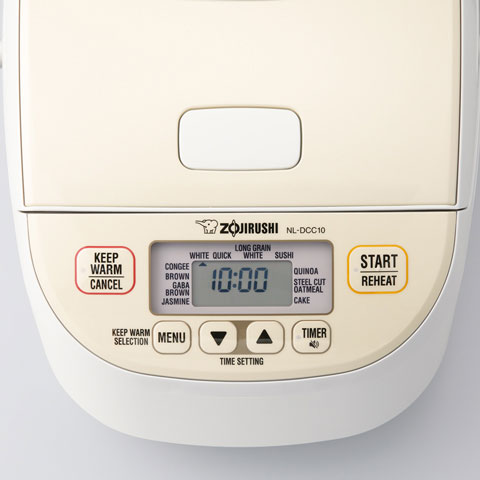 A sleek two-tone color scheme of modern beige added to pearl white is new for this year for a racy new look.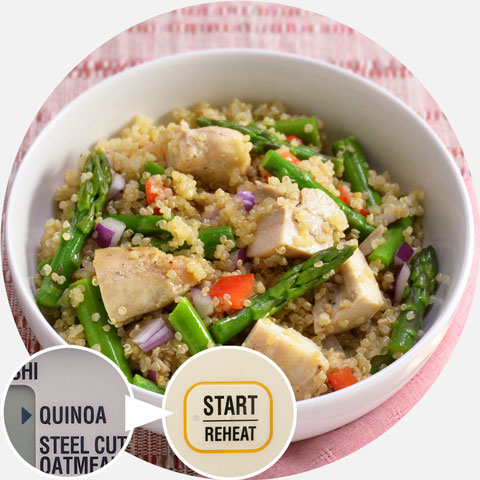 The popular quinoa menu setting is still there, allowing you to cook quinoa perfectly with just a touch of a button.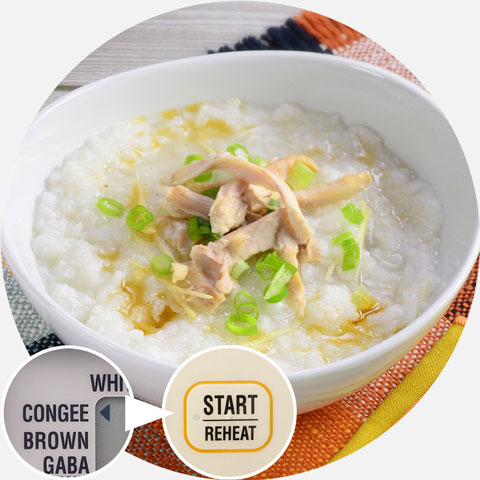 Congee cooking is also still available, an easy way to make perfect rice porridge while letting the cooker do the work.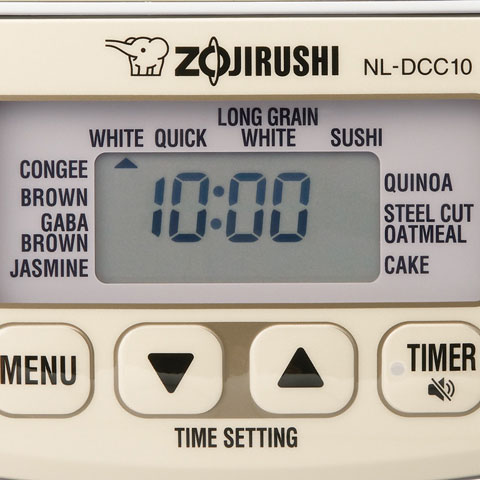 You'll find the more convenient features from our other cookers as well. See our product page for more details.
ZOJIRUSHI 101 SUBSCRIBER'S SURVEY
Zojirushi 101 Subscribers!
Answer this issue's survey and be entered to win our special prize!
If you have not yet registered, click the SUBSCRIBE button below to be directed to the registration page.
You'll find some great prize offers just for registering!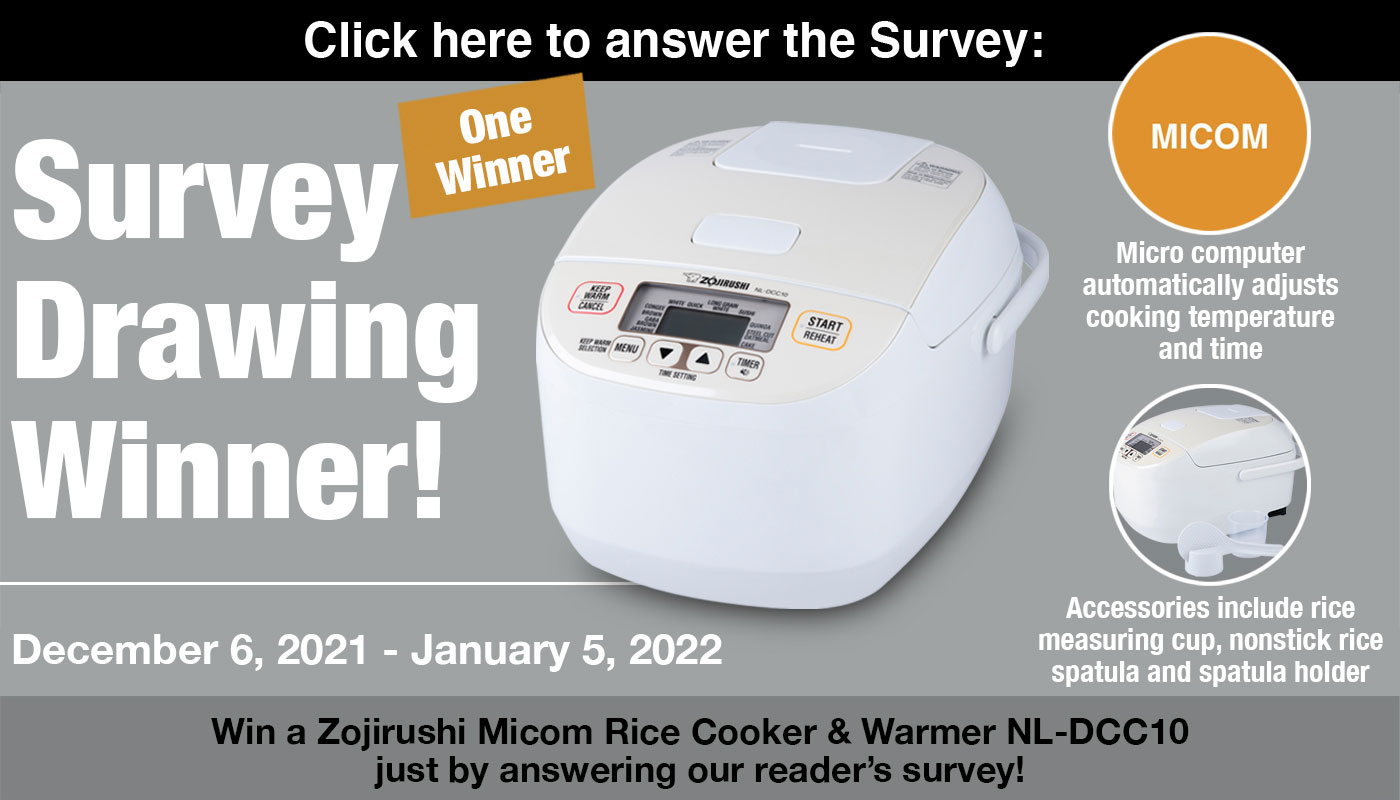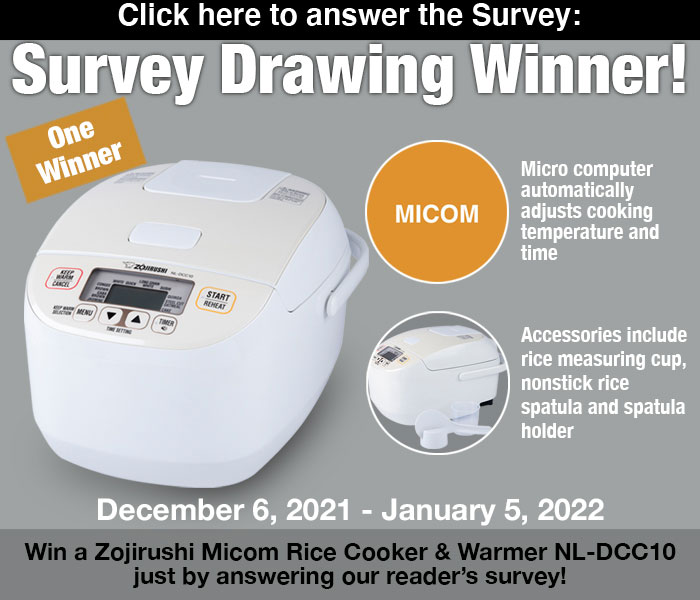 Click here for rules concerning the drawing.