---
Other Electric Products Recipes
Japanese Style Teriyaki Chicken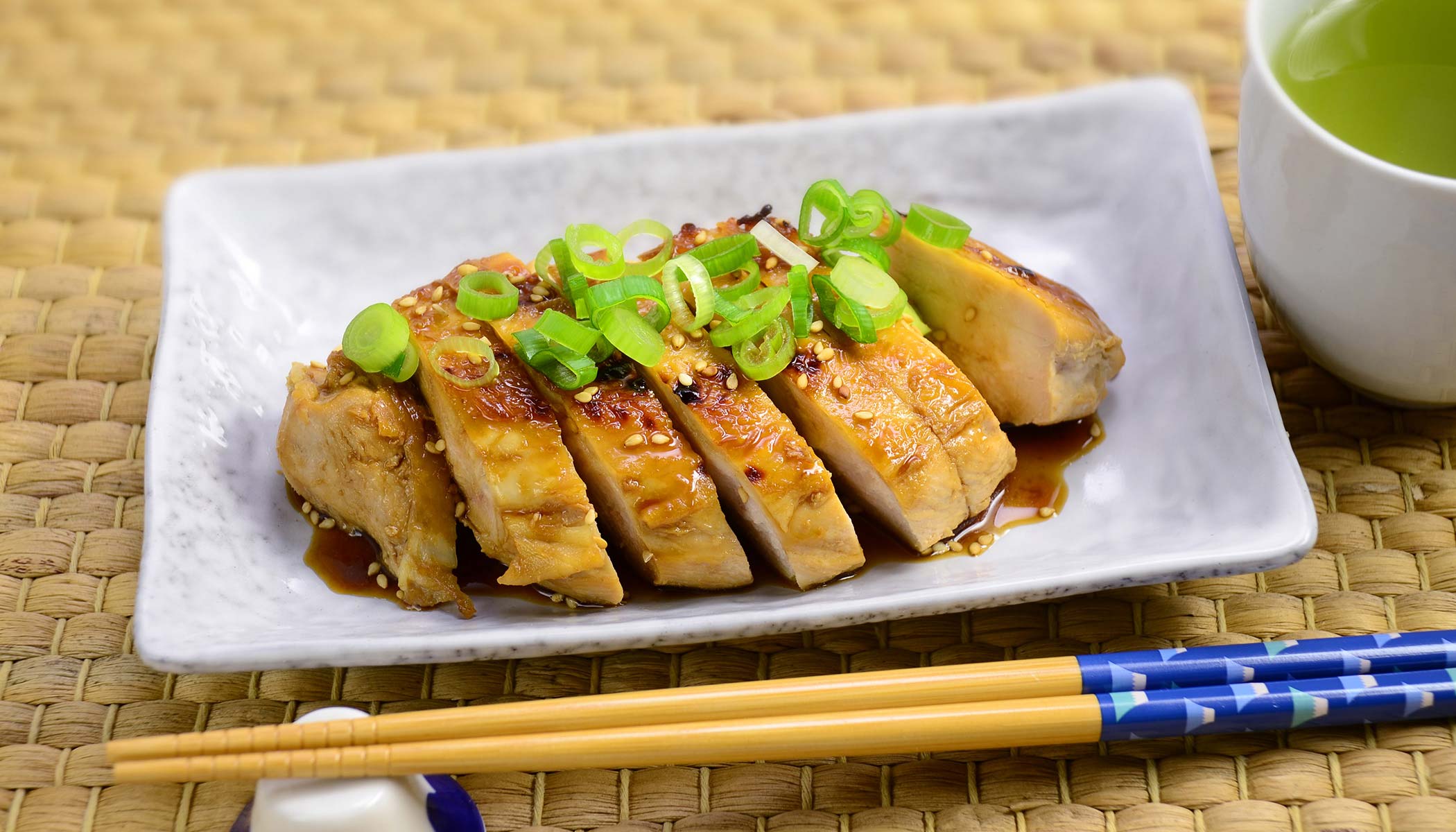 Here is a Japanese style teriyaki chicken. We used rice vinegar in the sauce to keep the meat tender and savory. Enjoy while warm!
Ingredients (serves 4):
For sauce:
1 Tbsp. sugar
2 Tbsp. rice vinegar
2 Tbsp. soy sauce
2 Tbsp. mirin (sweet rice wine)
For chicken:
1 tsp. vegetable oil
2 lbs. chicken breast, remove bone if any
Garnish (optional):
sesame seeds
green onion, thinly sliced
*This recipe was developed for the Gourmet d'Expert® Electric Skillet (EP-RAC50). Adjustments may be necessary when using other models.

1
Make the sauce. Combine all sauce ingredients in a small bowl and set aside.

2
Sauté the chicken. Add oil in the deep pan of the Gourmet d'Expert® Electric Skillet. Place chicken, skin side down. Cover with lid and set the temperature to 360ºF.

3
Cook for 9-10 minutes or until skin is browned. Flip chicken and cook for 3 more minutes.

4
Add prepared sauce from step 1, bring to a boil and cook for 1 minute. Then reduce heat to SIMMER. Cover with lid and cook for 10 minutes.
5
Remove the lid, increase heat to 360ºF and cook for 5 to 6 minutes or until cooked through. Flip chicken until juice runs clear.

6
Turn heat off and transfer to a cutting board. Slice each into strips.

7
Plate chicken and spoon over the remaining sauce.

8
Garnish with optional sesame seeds and green onions.