---
Other Electric Products Recipes
Lamb Kebabs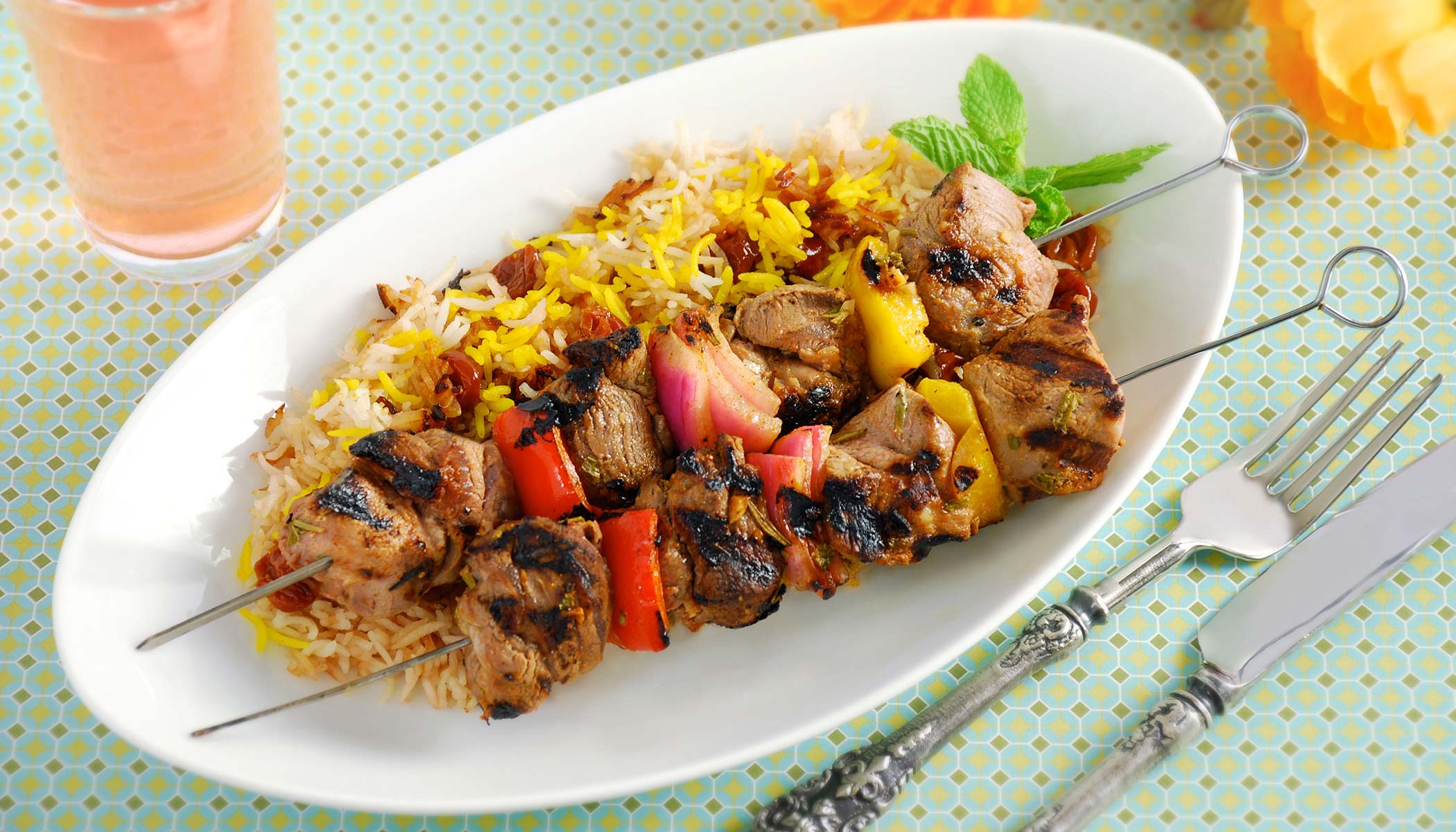 Shish-kebab is a skewered and grilled meat dish that hails from Turkey and traditionally is made with lamb meat. This recipe uses spices and herbs to emphasize the Middle Eastern flavor. Serve with rice or pita bread.
Ingredients (serves 4):
2 lbs. leg of lamb, trimmed and cut into 1-1/2 inch cubes
1 red onion, cut into 1-1/2 inch squares
2 yellow or red bell peppers, cut into 1-1/2 inch squares
Marinade:
1/2 cup olive oil
1/2 cup fresh lemon juice
2 Tbsp. tomato paste
2 Tbsp. yogurt
1 Tbsp. fresh rosemary, chopped
1 Tbsp. minced garlic
3 Tbsp. fresh mint, chopped
2 tsp. salt
1/2 tsp. ground cumin
1/2 tsp. ground coriander
1/2 tsp. red chile powder
1 tsp. freshly ground black pepper
Tools:
Metal skewers
(If using wood or bamboo skewers, soak in water for at least 20 minutes before using)
*This recipe was developed for the Indoor Electric Grill (EB-CC15). Adjustments may be necessary when using other models.

1
Combine all marinade ingredients in a plastic bag, and marinate the lamb, onion and bell peppers for 2 hours at room temperature or up to 24 hours in the refrigerator.
2
Assemble each skewer, starting and ending with meat and use the vegetables to space the meat apart.
3
Preheat the Indoor Electric Grill for 6 minutes. Grill the skewers on HI for 7-8 minutes or until surface is browned, then turn the skewers, grilling all sides for about the same length of time evenly until cooked through.