---
Other Electric Products Recipes
Spring Color Crepe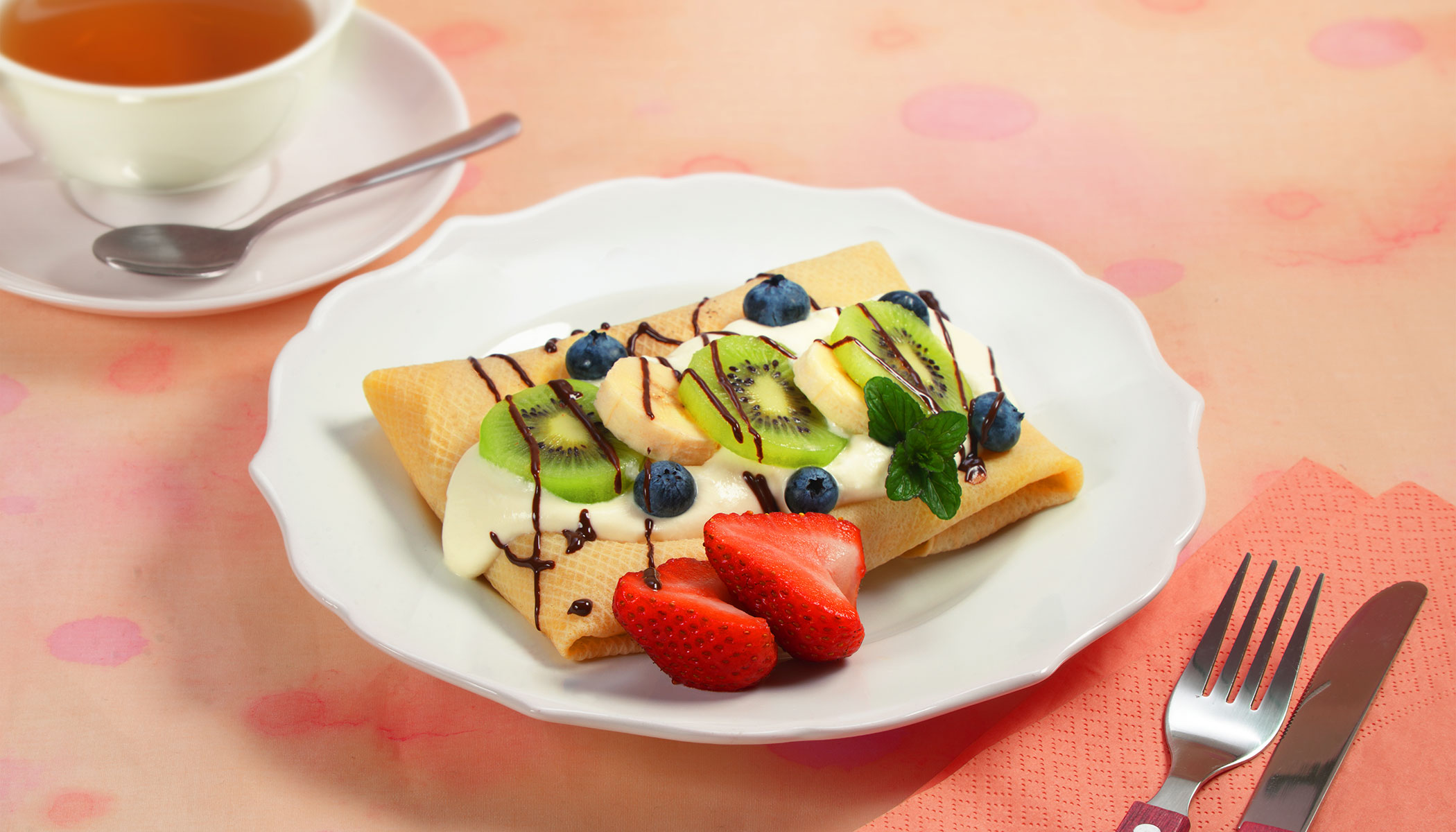 RED is for Strawberry Crepes that you can make with your kids as an after school treat. Learn how to make perfect crepes, stuffed with any filling you want. With a Gourmet Sizzler® Electric Griddle, you can all gather around the table and take turns being a pastry chef. It's easier than you think!
Ingredients (serves 3-4):
2 eggs
2 Tbsp. sugar
Pinch of salt
1/2 cup milk
1/2 cup water
1 cup all-purpose flour, sifted
1-1/2 Tbsp. melted butter
1/2 tsp. vanilla extract
Strawberries, your favorite fruit and whipped cream for filling and decoration
*Omit sugar and vanilla extract if making sandwich crepe.
*This recipe was developed for the Gourmet Sizzler® Electric Griddle (EA-TAC35). Adjustments may be necessary when using other models.

1
Stir eggs in bowl without creating bubbles. Add sugar, salt, half of milk and half of water and mix well.
2
Add sifted flour and mix until smooth. Add remaining milk, water, melted butter and vanilla extract and mix well. Strain, cover and refrigerate for 2-3 hours.
3
Heat Gourmet Sizzler® Electric Griddle to 400°F. Pour about 1 ladleful of batter and quickly spread thinly with bottom of ladle. Cook until lightly browned, flip and cook other side.
4
Remove crepe onto plate.
5
Fill with fruits and whipped cream, fold and top with decorations.
6
Also use tomatoes, lettuce, ham or tuna for an alternative to sandwich. Omit sugar and vanilla extra from batter.