---
Other Electric Products Recipes
Tandoori Chicken with Homemade Yogurt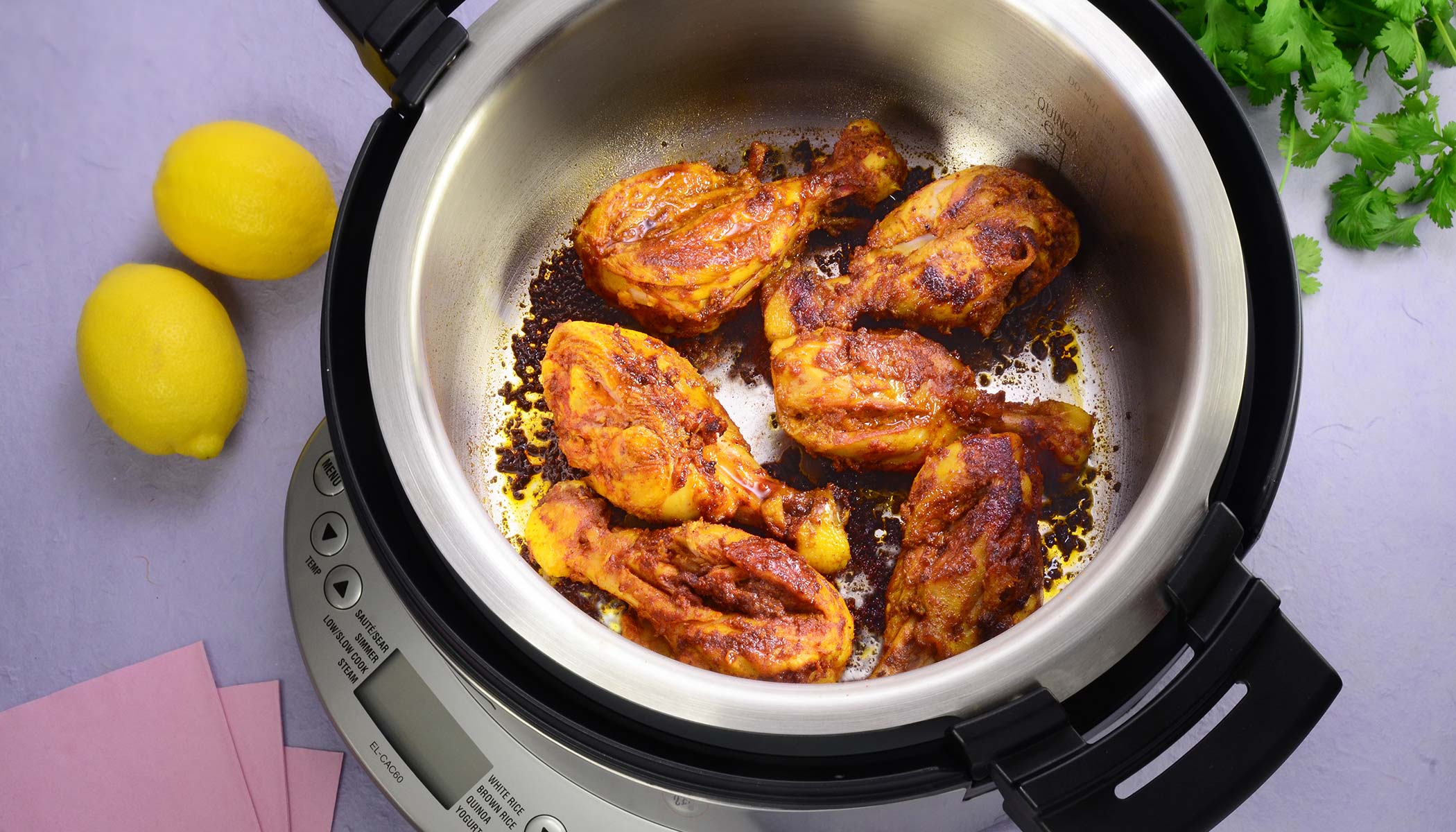 Make this popular Indian dish with the Zojirushi Multicooker. Our marinade is made with various spices and Zojirushi's homemade yogurt! This is an easy weekday recipe.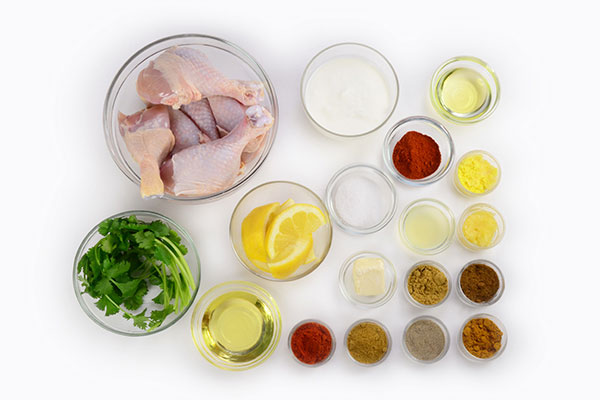 Ingredients (serves 3-6):
Marinade:
1/2 cup homemade yogurt (see here) or store-bought plain yogurt
1 Tbsp. ginger, grated
1 Tbsp. garlic, grated
1 Tbsp. lemon juice
1-1/2 Tbsp. paprika powder
1 Tbsp. coriander powder
1 Tbsp. cumin powder
1 Tbsp. turmeric powder
1 Tbsp. Kashmiri chili powder (may substitute with 1/2 Tbsp. red chili powder)
1 Tbsp. cardamon powder
1 Tbsp. garam masala
1-1/2 Tbsp. salt
1-1/2 Tbsp. vegetable oil
Chicken:
6 chicken drumsticks (about 1.5 lbs.)
3 Tbsp. vegetable oil
1 Tbsp. butter
Garnish:
*This recipe was developed for the Multicooker (EL-CAC60). Adjustments may be necessary when using other models.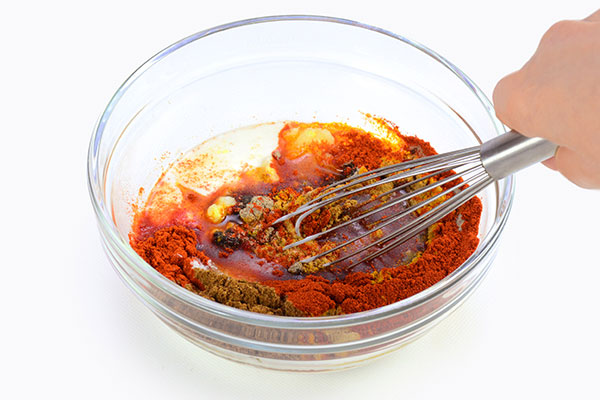 1
Marinate the chicken. Combine all ingredients for the marinade in a bowl. For steps to making homemade yogurt, see here.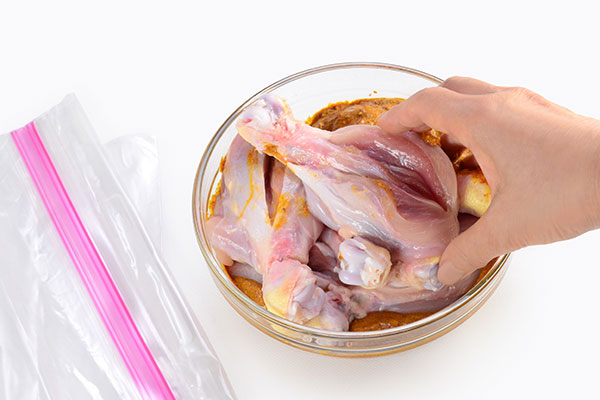 2
Remove the skin of each drumstick and make 2 slits along the bone. Place drumsticks in the marinade and massage to distribute equally. Transfer to a plastic bag and marinate for at least one hour or up to 24 hours in the refrigerator.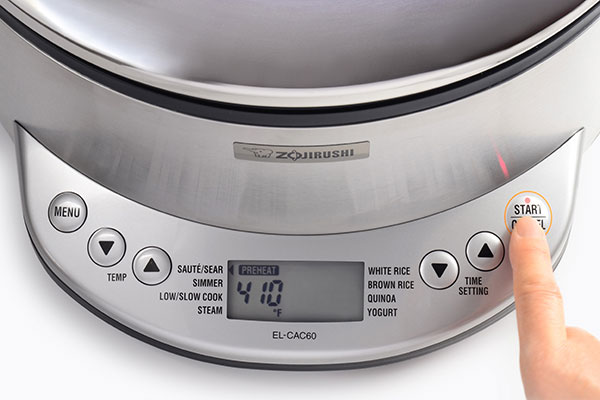 3
When the drumsticks are marinated, preheat the Multicooker. Place the pot in the main body. Set menu to SAUTÉ/SEAR at 410ºF. Cover with lid, and press START/CANCEL to start.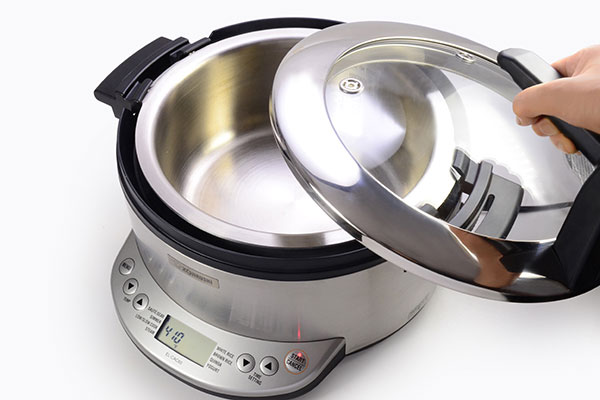 4
When the preheating completion beep sounds in approximately 15 minutes, remove the lid.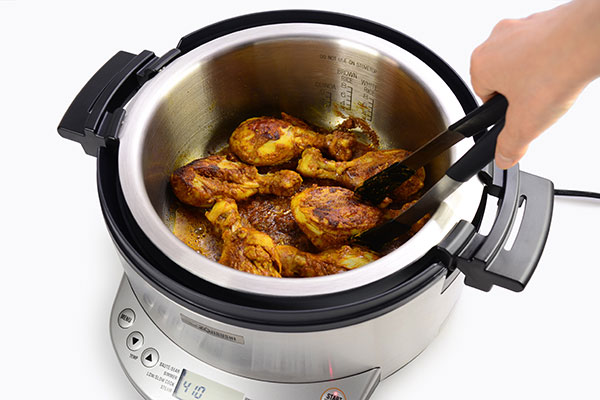 5
Cook the drumsticks. Add vegetable oil, butter and marinated drumsticks to the pot and cover with lid, cook about 3 minutes. Open the lid and turn the drumsticks. Continue to cook and turn the drumsticks until the entire surface is browned, about 8 minutes.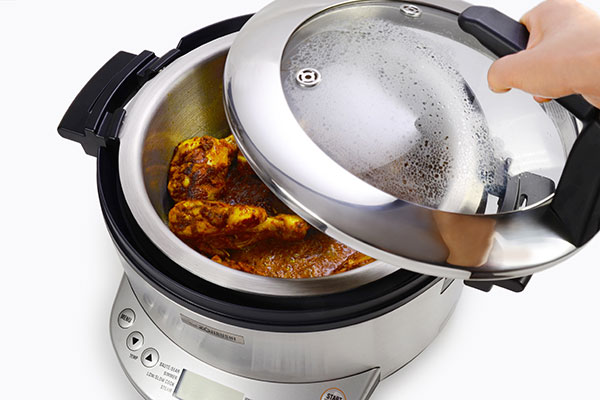 6
Press START/CANCEL to turn heat off. Cover with lid to finish cooking with residual heat for 15 minutes.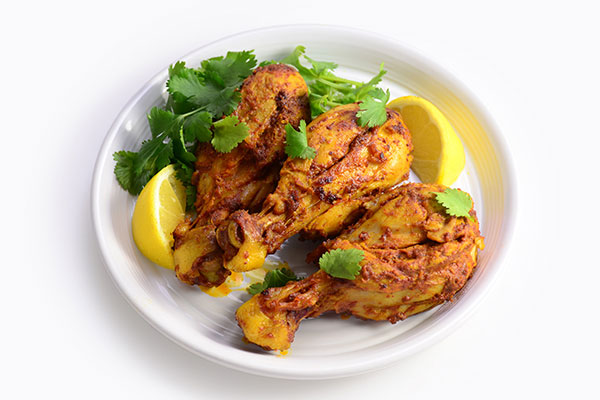 7
Serve in plates, garnish with a lemon wedge and cilantro on the side. Enjoy!