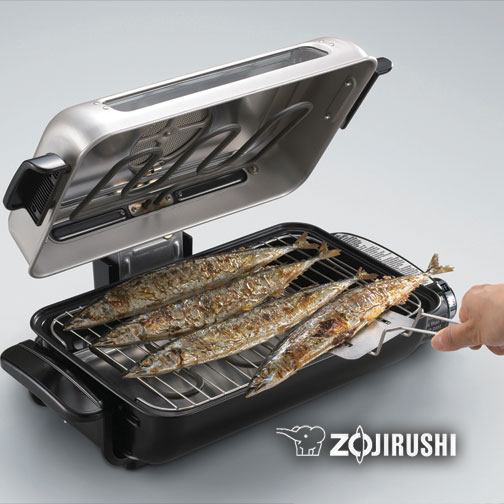 Ah, summer! What a glorious time to be in and out of the kitchen! Seasonal ingredients are abundant and warm weather has us eating light all season long. We have as much fun hanging out on lazy weekends as we do eating, so why not make it that much better?
We have developed a product that takes all the fun and flavor of a summer roast, and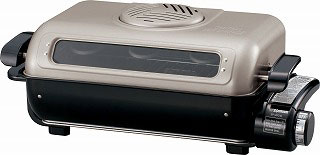 condenses it down to the size of your countertop; saving you on space, smells and clean up! Our Fish Roaster (EF-VPC40) is the perfect tabletop appliance for creating quick and delicious roasted foods. From omega-3 packed fish to protein-rich chicken, pork, and beef—just throw them in the roaster and you're ready to go. Don't forget to add vegetables, too! Delicious roasted vegetables make the perfect summer side dish.
This product comes equipped with a platinum catalytic filter that will eliminate up to 90% of smoke and odor components by chemically decomposing them. There's no need to flip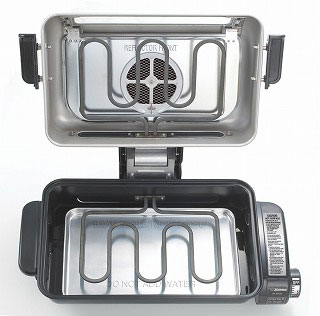 food thanks to a powerful 1,300-watt heating element on top and bottom, and the heat reflectors ensure a crisp finish. An extra wide roasting rack can accommodate large fish, meats, and vegetables up to 13-3/4" in width, and a stainless steel roasting rack will direct excess oils and fats away from foods. Simple disassembly means clean-up is a breeze as well!
Come check out our recipe page and discover what you can cook in this wonderful fish roaster.  Make it your own and keep those summer vibes cookin' all year long!
Goya: The Bitter Melon
Goya, or the bitter melon, is a favorite in Japan this time of year. With its pebbly surface and long green shape, it resembles a prickly cucumber or summer squash more than it does a cantaloupe or honeydew melon. Don't be fooled by its cute name, either. "Bitter melon" is not a playful title for the latest Jolly Rancher. This unusual fruit really is bitter.
So why is Goya so popular despite of its bitter flavor? Well, it's because these funny little fruits are packed with vitamins, minerals and healing properties that might just help you fight through the hot and humid summer in Japan. It's also believed that they may help improve your skin texture and digestion since they are high in Vitamin C and fiber. With that bitter taste, they are almost like a medicine!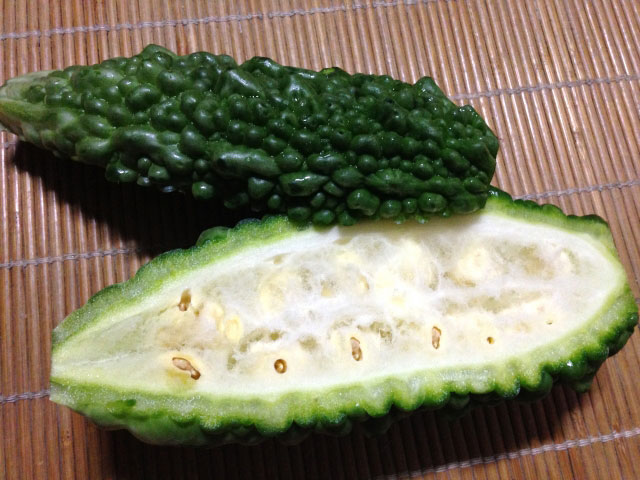 Although you can find them pretty much in any supermarkets in Japan during this time of year, you can also grow them in your own back yard! With seeds purchased online, mulched soil and plenty of sunshine, these funny fruits will be abundant in no time.
Scared to try? Don't be! You can pair this ingredient with savory bold flavors like soy sauce, bonito flakes, and onion. You can also add it to a noodle or fried rice dish for an unusual treat. Be adventurous and let us know how you like this funky ingredient!
Katsuobushi Kezuri
Katsuobushi or bonito flakes are a staple of the Japanese cuisine. These salty-smoky, light as a feather, umami packed flakes are often sliced so thin, they dance or wiggle on the surface of the dish. It is also the main ingredient in umami rich dashi stocks, a key ingredient in many Japanese dishes. The inimitable bold and slightly fishy notes of katsuobushi will add depth and complexity to any ingredient.
These days you can find a bag of bonito flakes in just about any Japanese/Asian supermarket for a few bucks. So why shave your own you ask? Well, you know the difference between freshly shaved Parmesan cheese and the kind that comes pre-shaved and lives on the shelf for eons? That's why!
Shaving your own katsuobushi requires a little bit of finesse, but will yield you a finished product that is so far superior to the pre-shaved ones in the bag that you will never want anything else. All you need is a block of dried katsuo (bonito) and a katsuobushi kezuri, or shaver.
The katsuobushi kezuri is a small box made of wood or steel with a small blade on top. The dried bonito block is shaved over the box and the shavings or flakes are caught inside. It will take practice to shave off a long, thin piece of katsuobushi, but the finished
product will be well worth your time! We found this beautiful video of a master at work here to help inspire you. Enjoy!
Furin: A Japanese Wind Chime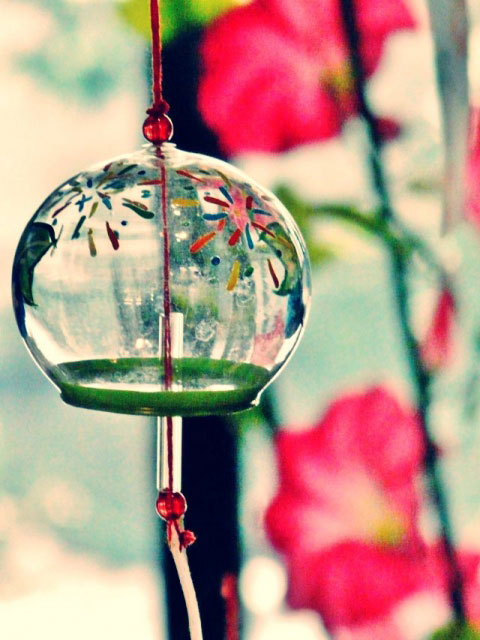 In Japan, our wind chimes are quiet, small and made of glass. First introduced to Japan by Chinese monks in ancient times, these chimes were originally used to watch the strength and direction of the wind. Their soft and peaceful sound was quickly given new meanings in Japan. Adopted by Japanese temples to ward off evil and keep people safe, they were hung on all four corners of the temples. It was said that if you hear the furin, no disgrace will occur.
These chimes were originally made of copper, later glass and today, even pottery. Over the centuries we have become more creative with the design of furin, making them in unusual shapes and sizes. You can even find branded furin with popular Japanese characters like Hello Kitty. Their peaceful sound and small size make them a favorite in Japanese homes and apartments, and help people relax during the hot summer months.