Getting Healthy this New Year
Happy January! Can you believe how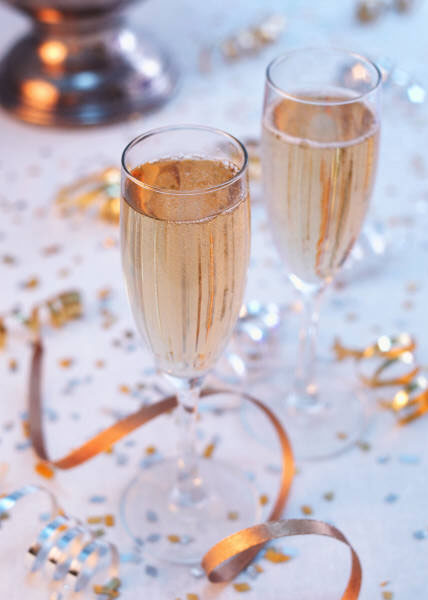 the time flies? And here we are in 2014! The New Year is a great time to welcome change and new beginnings. It is the month to clear out what's not needed in one's life in order to make room for new things. If you have been putting off cleaning out the kitchen cupboards, this is the month to do it! January is also a great month to get back in shape! After indulging throughout the holiday season, most people are looking to cut back and trim down in January. By cleaning and reorganizing your kitchen space, you will be able to start fresh this January with seasonal farm to table fare. We'll stand by you every step of the way. With our time tested recipes and state of the art equipment, Zojirushi is the perfect companion for creating new habits in the kitchen this January!
We're enthused to empower and inspire you in the kitchen. Our idea is simple: fresh and seasonal ingredients create delicious and healthy food. We believe that food is meant to be enjoyed and that putting dinner together should be a joyful and simple task. Start the year off right with the 31 Days of Farm Fare challenge. Find a seasonal produce at your local market this month, get creative and try out something new each day. From roasting, to grilling, sautéing and boiling, the options with Zojirushi are never ending. Show us how you're using fresh produce this January by using the hash tag #FarmFare. We can't wait to see what you create! Happy cooking and happy New Year!
Japanese Games
福笑い – (Fukuwarai)
This is a traditional game played by children in Japan around New Years. The concept is similar to "Pin-The-Tail-On-The-Donkey" where children are blindfolded and take facial elements and place them creatively on a blank face.
羽根つき – (Hanetuki)
Hanetuki, also referred to "Feather Ball", is a game that is very similar to badminton, but uses no net. It can be played alone or by a group of people. Traditionally on New Year's Day this is a game played by girls. Players use a wooden paddle called 羽子板(hagoita) to hit a feather shuttlecock high into the air. The player who misses the shuttlecock gets marked on the face with sumi ink.
Quince: January's Most Mysterious Fruit
In scouring your local farmers' markets this January, you might come across a number of unusual things. We have seen everything from purple tomatillos to red endive to jujubes in California! The most mysterious and mystical of varieties, however, is without a doubt the Quince. The rock hard and golden yellow fruit looks something like a lemon crossed with a pear. Just try biting into one and you will be met with a hard texture and bitter flavor.
The truth is that quince is inedible when raw. It must be cooked to be enjoyed. When cooked or poached, their yellow green color softens to a warm and rosy pink. Their bitter edge is transformed into a sweet and floral essence, and they are unlike anything you have ever tasted before. Quince is commonly found in jams and pastes because of its high pectin content. You might find such concentrates in Middle Eastern cooking or on the cheese plate at your local Italian restaurant. In Iran, you might even find quince in regional soups and stews.
While widely unknown and rarely used in the west, quince is one of the oldest fruits around. Native to South Asia, Iran and Turkey, the quince's history dates back at least 5,000 years. In Greek mythology, it was considered a favorite of Aphrodite and has been accepted as an aphrodisiac ever since.
Keep an eye out for quince at your local market this month. You might be surprised by what you discover. Try poaching it and enjoying with breakfast or even as dessert. You will be spellbound by its beautiful color and rich perfume. As always, let us know what you discover by sharing pictures on Facebook and Twitter. We look forward to following your journey! Happy hunting and happy cooking!
Product of The Month: Gourmet Sizzler® Electric Griddle (EA-DCC10)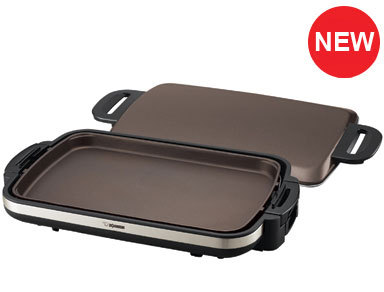 If you are looking for a kitchen product that simplifies the process of preparing a great home cooked meal then this is it! Our Product of The Month is the Gourmet Sizzler® Electric Griddle that is easy to clean and comes with an extra large cooking surface that you can prepare an entire meal on! If you're in a rush but need to cook up a meal for your family then drop the lid for a quicker cooking time. Also enjoy a worry-free tabletop cooking. This griddle is designed with safety in mind – it has a low profile design with a cooking plate that sits inside the body guard to protect against scalding.