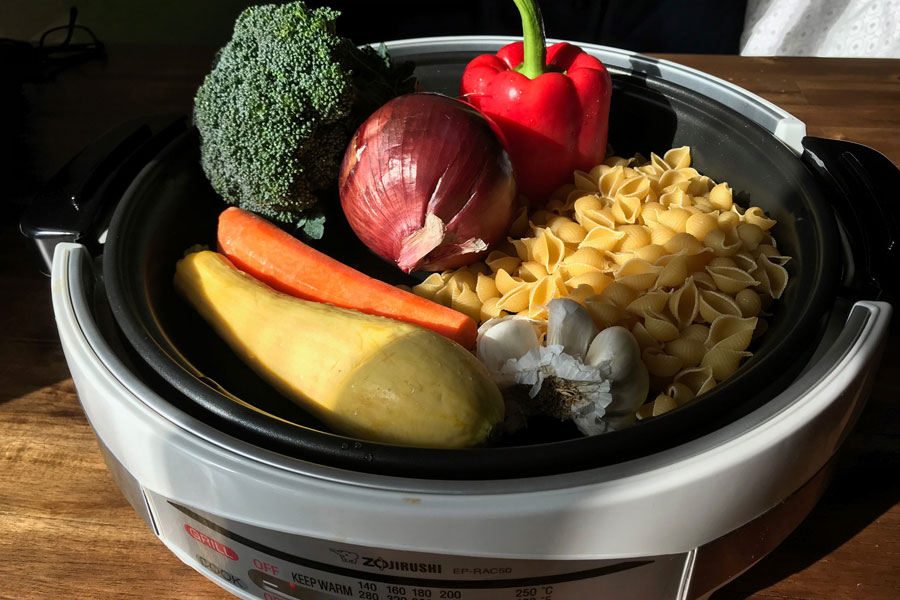 Everyone knows how one pot meals are so popular, especially these days when we're cooking at home a lot and we want easy dinners that still taste good. I figured my Zojirushi Gourmet Skillet would be perfect because it's the perfect size, and I was right. My skillet has 2 pans, one shallow and one deep. I used the deeper pan, which pretty much is the same as using an 11" chicken fryer.
The recipe is from one of my favorite sites, which always uses simple ingredients, simple steps and looks so appetizing! Remember, this is important for a non-cook like me! Actually, between the right equipment and the right recipe, it's like cooking for dummies. We had if for dinner that night, which I guess means it wasn't horrible and my meal passed the test! I chose a One Pot Veggie Mac&Cheese because my daughter is vegetarian. Zojirushi has a one pot dish too, which you can find here.
Here's the ingredients. Besides the veggies, it uses coconut milk and soup stock to round out the flavor with the cheddar cheese.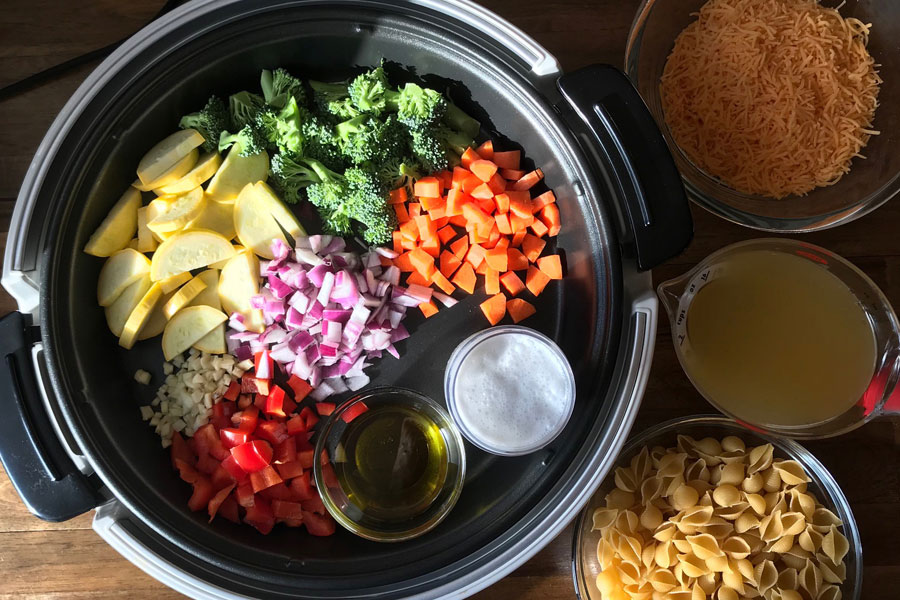 First step was to sauté the vegetables—and I found out one thing about one pot recipes. Yes, it was all done in one pot, and it was really easy to put together and clean up. But I always thought you could just throw everything in and just watch it cook. These vegetables though, cook at different times so you have to add ingredients to the skillet in steps. But I can't complain—it was still dummy proof!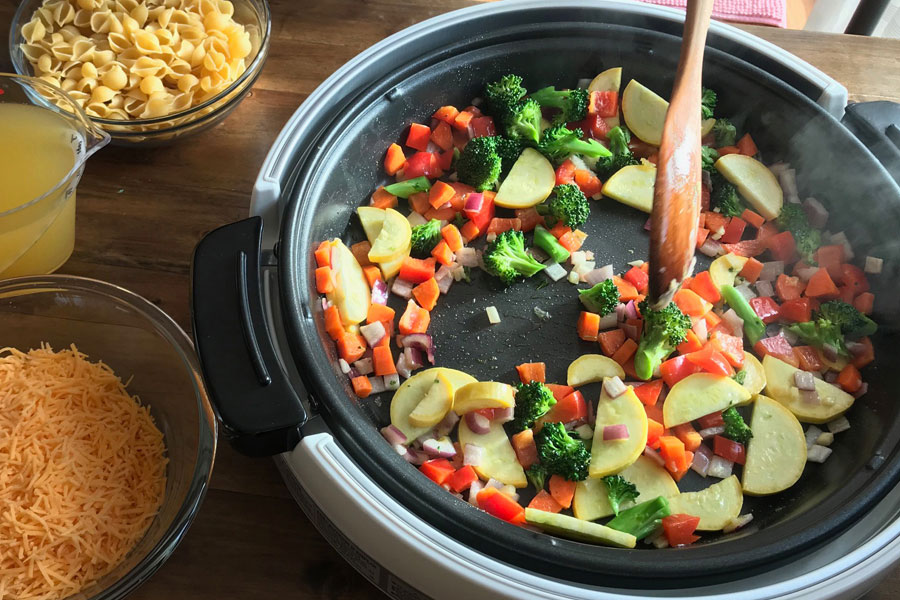 The soup stock and coconut milk come next.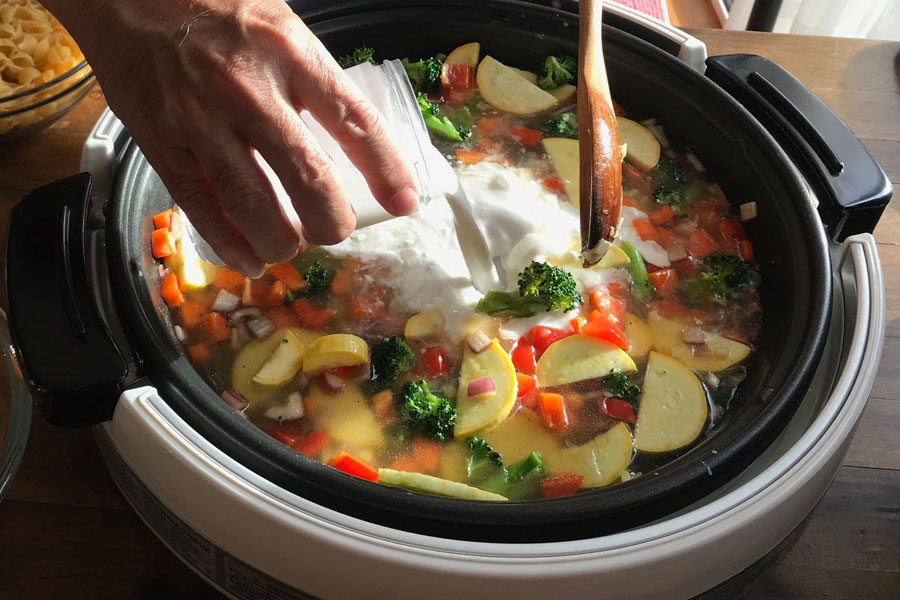 Then the pasta.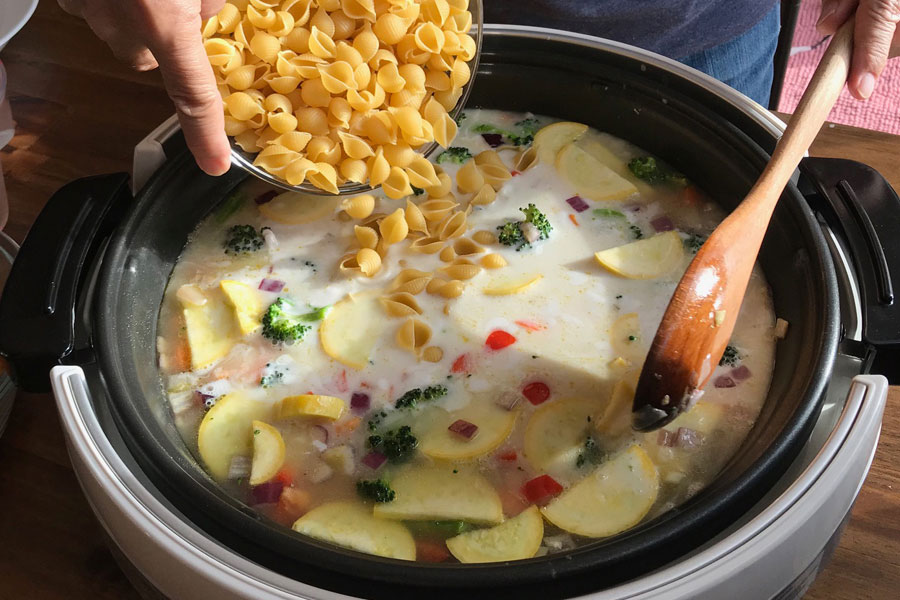 And finally the cheese.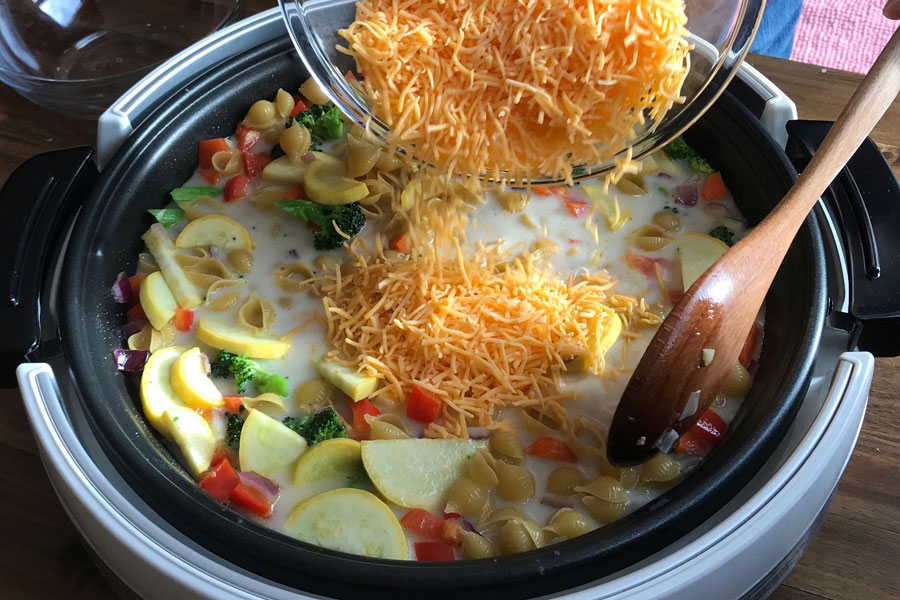 NOW all you do is cover and wait.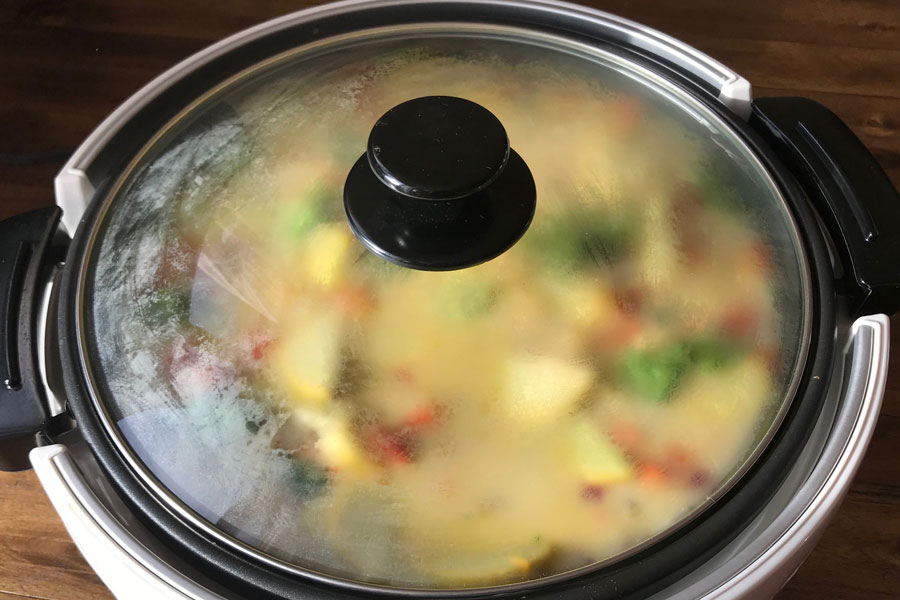 Here's a good time to talk about the Gourmet Skillet. I did this on our dining room table, which made it easy for the family to dig in after I was done. In other words, I had a captive audience and they were hungry, LOL! I set the cooking temperature at 350°F and forgot about it. In other words, I didn't have to fiddle with it even one time. That was nice—my pasta cooked evenly from beginning to end. No overflowing, no scorching. I think I can find all kinds of uses for this skillet, but one pot meals like this are absolutely the ideal match for this kind of appliance. Next time I'm going to let the real cook in the family have a go with it—just think how much better dinner is gonna be!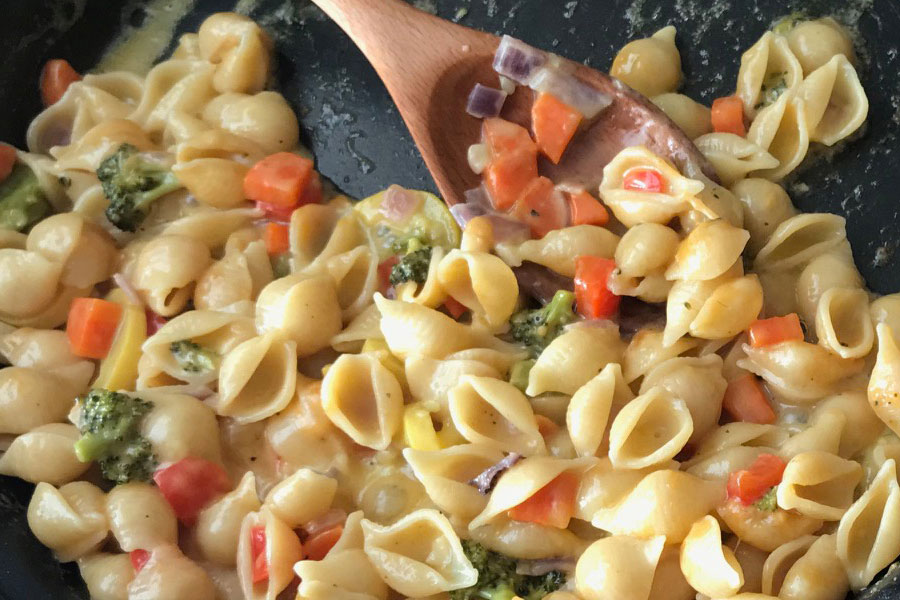 Just For Fun
I'm telling you, the things you see when you're at ground level walking and not in a car speeding around L.A.—this gopher snake must have been at least 4 to 5 ft. long. Common gopher snakes are non-poisonous, not dangerous and beneficial because they hunt rodents found in suburban yards. If I sound like an expert, it's because I was able to identify it online! And I've never been afraid of snakes either—maybe because I was born in the Year of the Snake, as was my mother, my grandmother and my daughter. Four generations of hebi-doshi (Year of the Snake)!
source: All images by Bert Tanimoto