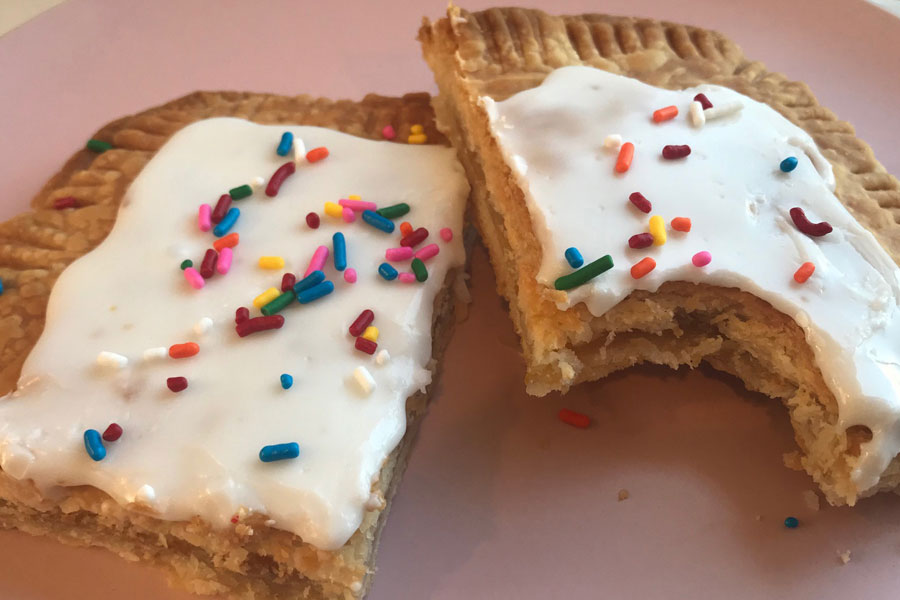 What can you do in a Toaster Oven? I thought about avocado toast, but that sounded too easy. On the other hand, I didn't want to bite off more than I could chew, you know what I mean? So I decided to try a homemade pop tart because there were lots of recipes online…and I like pop tarts!
First thing I found out was that I didn't have to make my own pie crust because—who knew? They sell ready made crust at the supermarket! Jeez, I had no idea, honestly.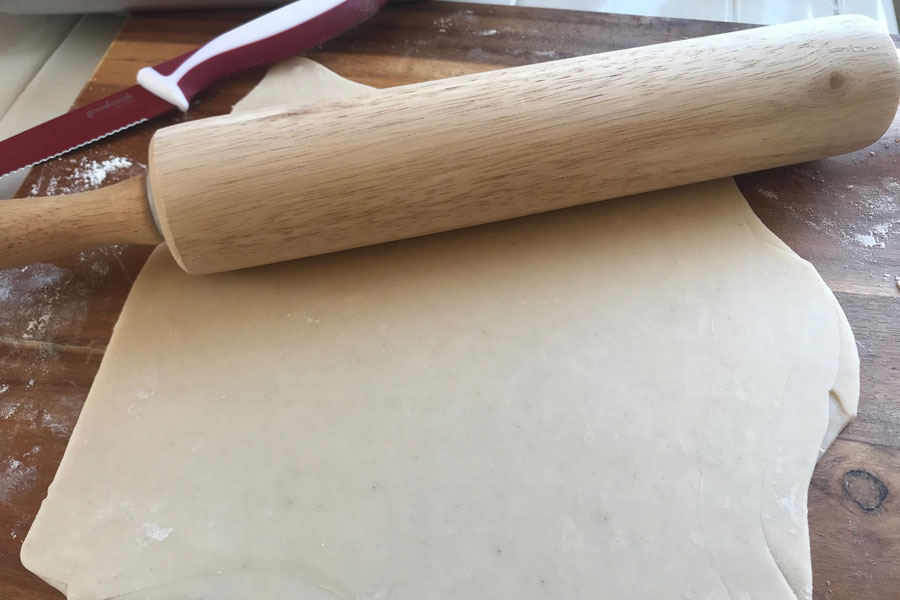 But I still had to roll out the dough…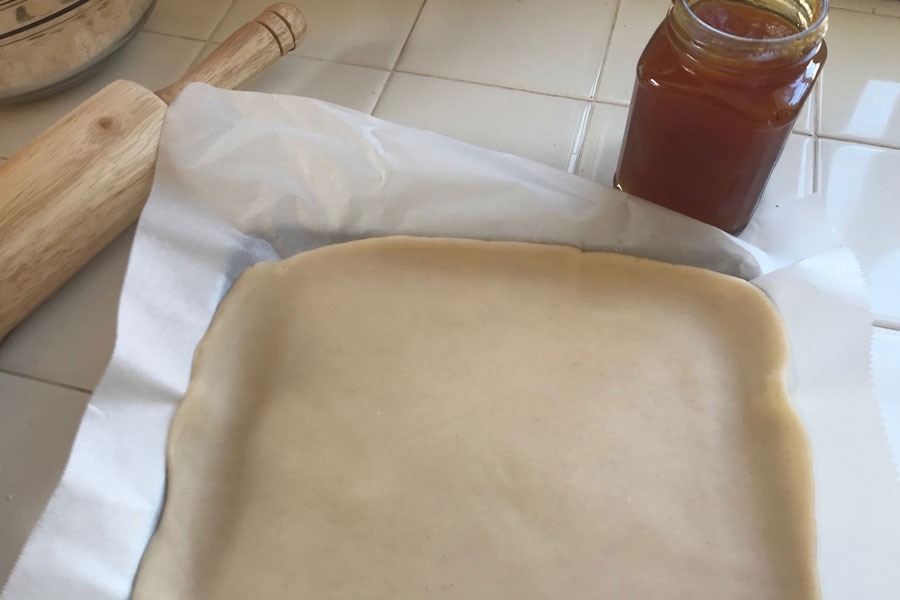 …and lay it out as best as I could on the baking pan. (See what I did there with the parchment paper to prevent sticking?)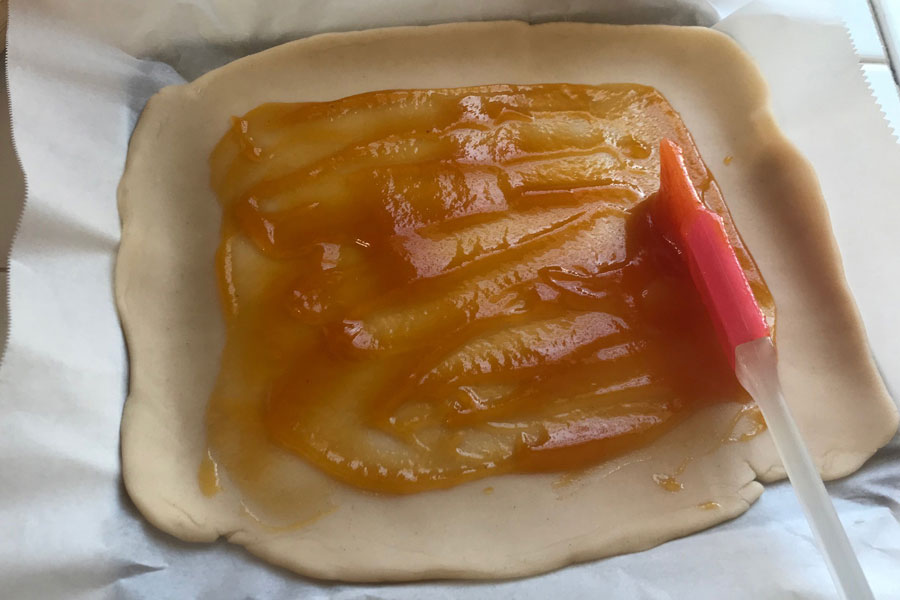 Then I spread the jam. I used a mango passion fruit jam instead of strawberry because I wanted it tart and not too sweet.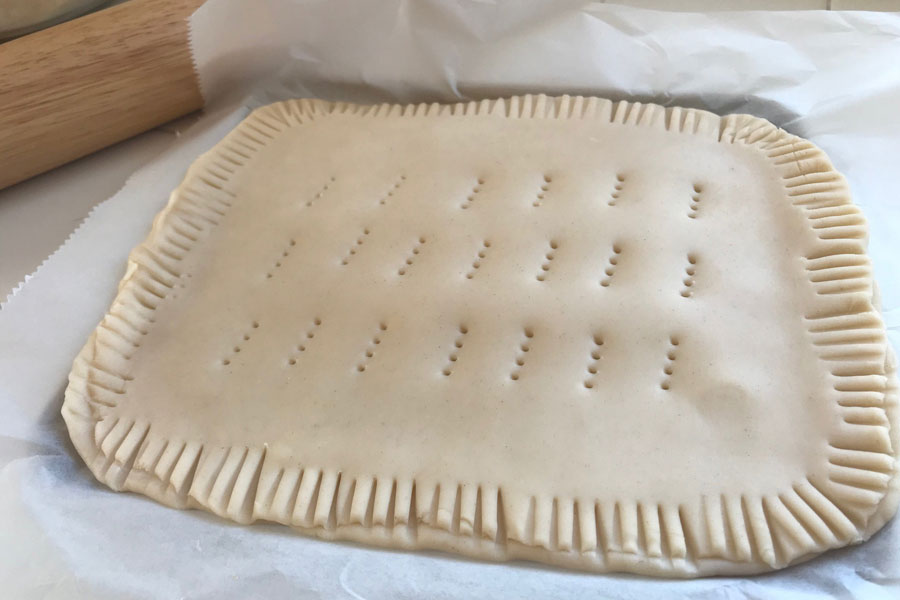 I placed another square of pie crust over the jam and poked holes in it to let steam out, according to the recipe. The edges were sealed with grooves made with a fork. It's lookin' good!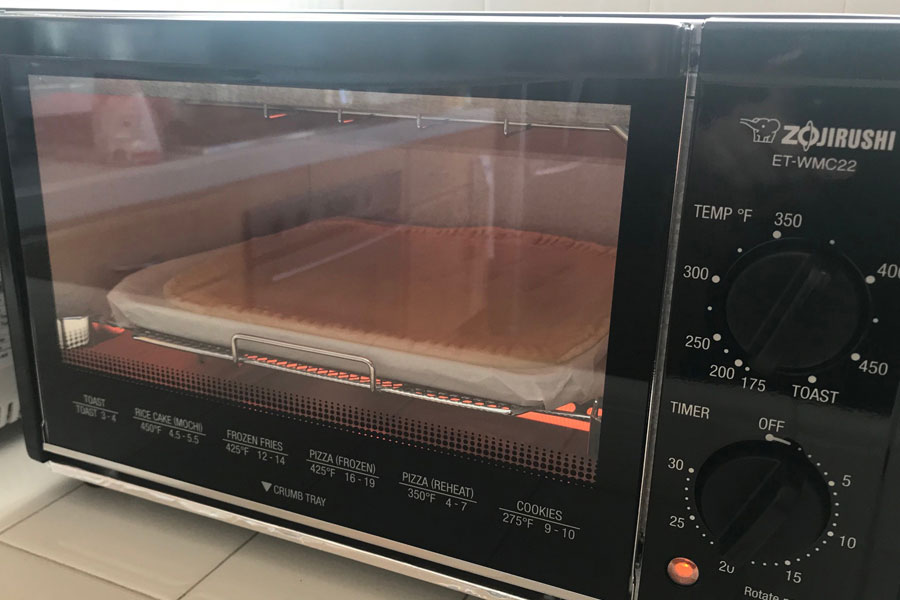 Then it goes into my Zojirushi Toaster Oven and bakes for 20 minutes or so at 375°F.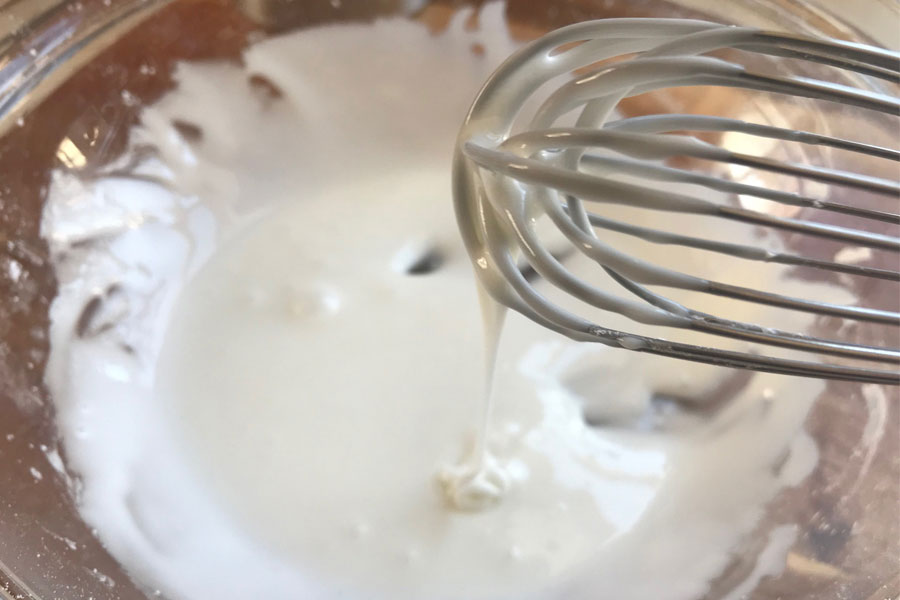 So then the recipe says to make your icing while I'm waiting for my pop tart to bake—so I did! Pretty simple; it's just powdered sugar and water.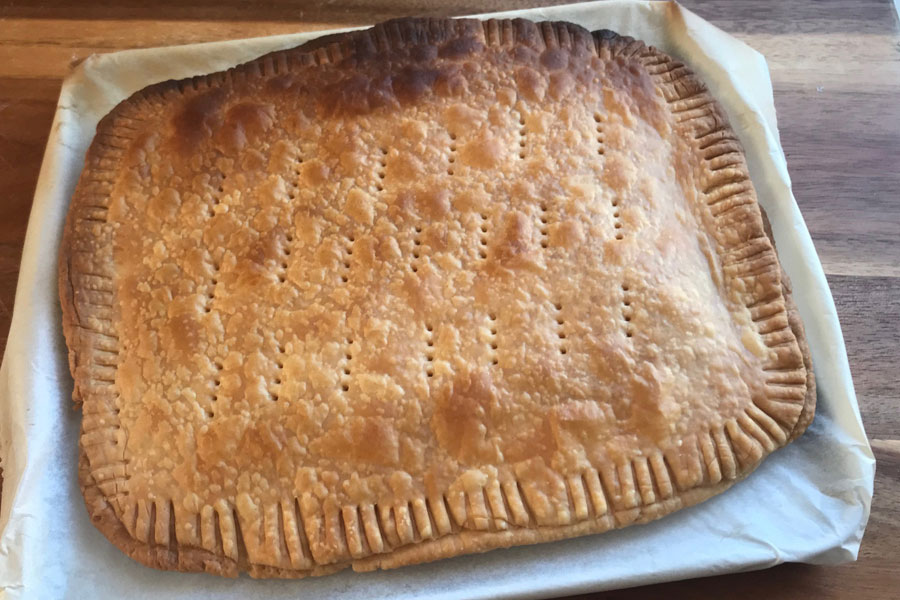 Ding!! Looks all golden brown and everything! I see how there's a hot spot in the back, but it's not that bad.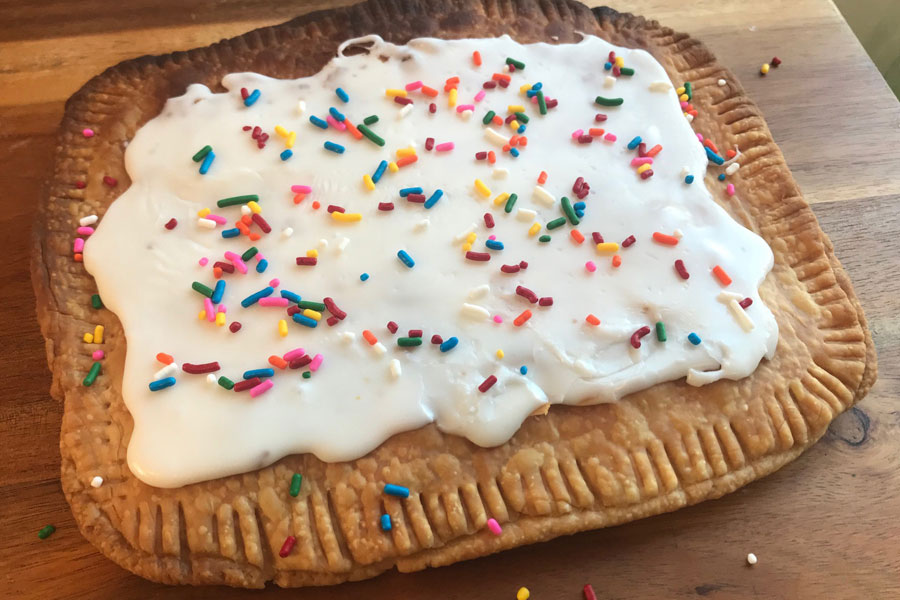 My finished pop tart won't win any beauty prizes, but it tasted pretty good! The choice of the passion fruit jam was spot on, but my icing didn't spread well because I made it too thick (lesson learned).
What else can you do with a Toaster Oven? How about roasting chestnuts?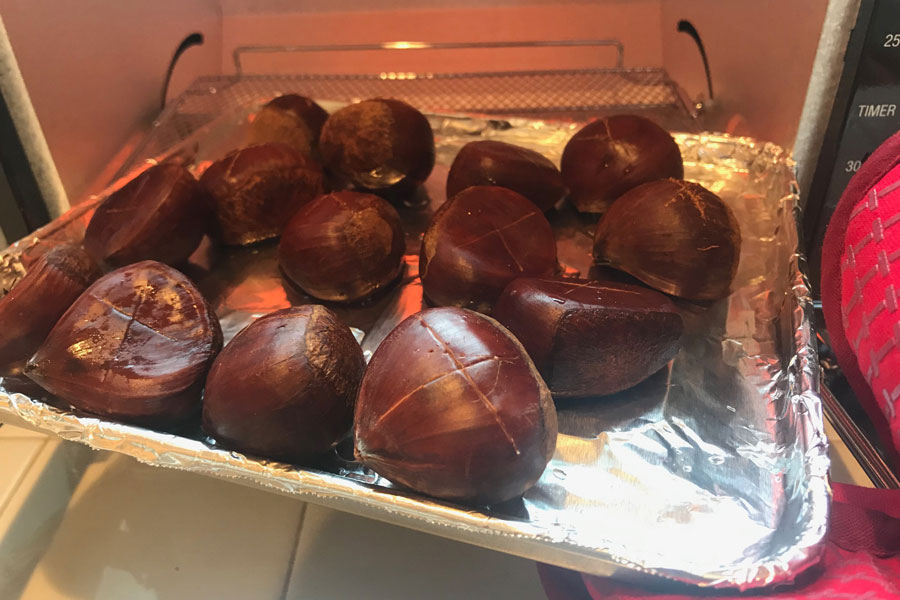 Just pierce the shell with little "X" marks with a knife, add a little water to the pan, and pop them in for like 35 minutes at 425°F.
Overall my Zojirushi Toaster Oven ET-WMC22 performed very well. The size is very compact, so it's perfect for a single person or a small family like ours. The included baking pan is heavy duty and not flimsy, so that's a bonus. And the automatic pull-out rack made it easy to load and remove my pop tart.
Images by Bert Tanimoto