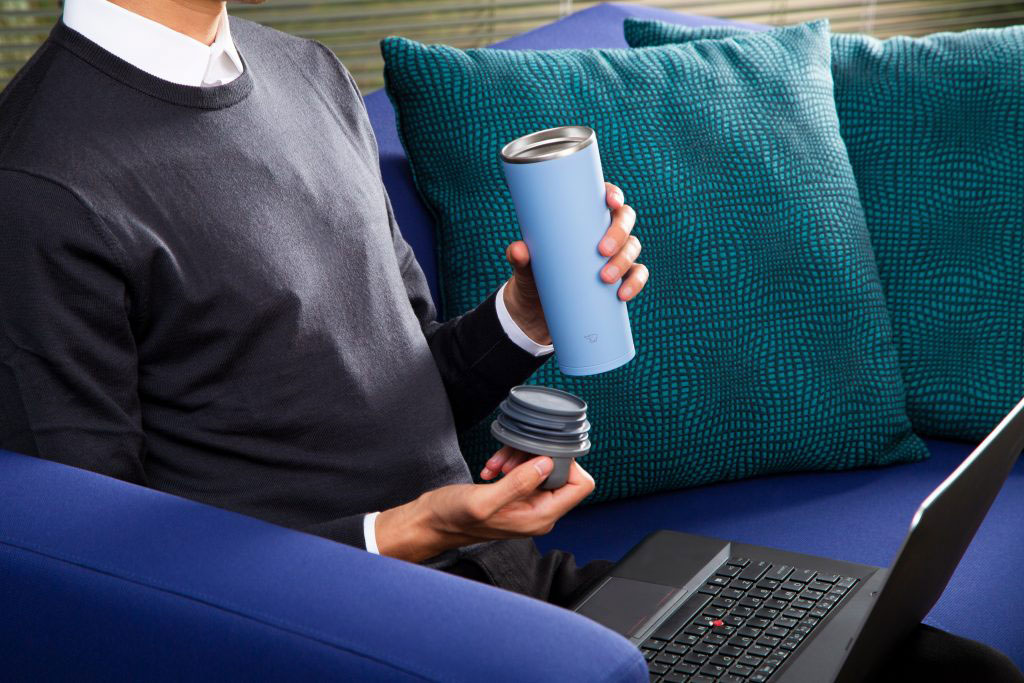 Happy November, Zo Fans!
This month, we're excited to delve into the world of our stainless steel tumblers – your versatile and stylish companion for hydration on the go. Whether you're enjoying a hot cup of coffee on your commute or a cold glass of iced tea on a hot summer day, a Zojirushi tumbler will keep your drink refreshing and delicious any time of year. In this guide, we'll cover everything you need to know about our tumblers, from all our different models available to their top features and specifications. Let's dive in!
What's the Difference Between a Tumbler and a Mug?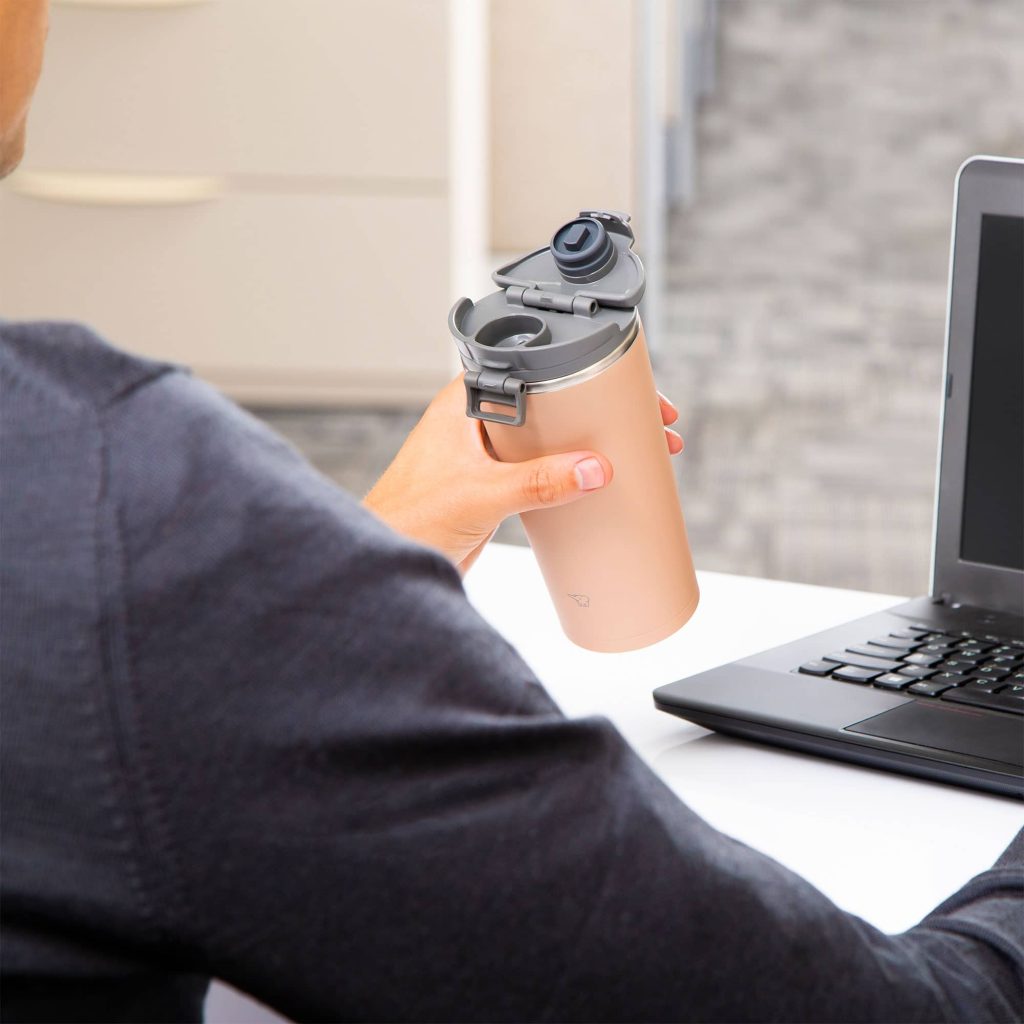 Zojirushi offers a range of vacuum insulated beverage containers, including mugs and bottles, so you don't have to worry about which ones are vacuum insulated and which ones are not. While Zojirushi has many types of vacuum insulated products, you may wonder how tumblers differ from mugs. Tumblers come with a wider mouth opening, making them ideal for coffee or tea. They are also easier to fill and clean than stainless steel mugs. In addition, many tumblers come with leak-proof lids. Both tumblers and mugs are convenient for travel, and some of Zojirushi's tumblers even come with handles.
Meet the Models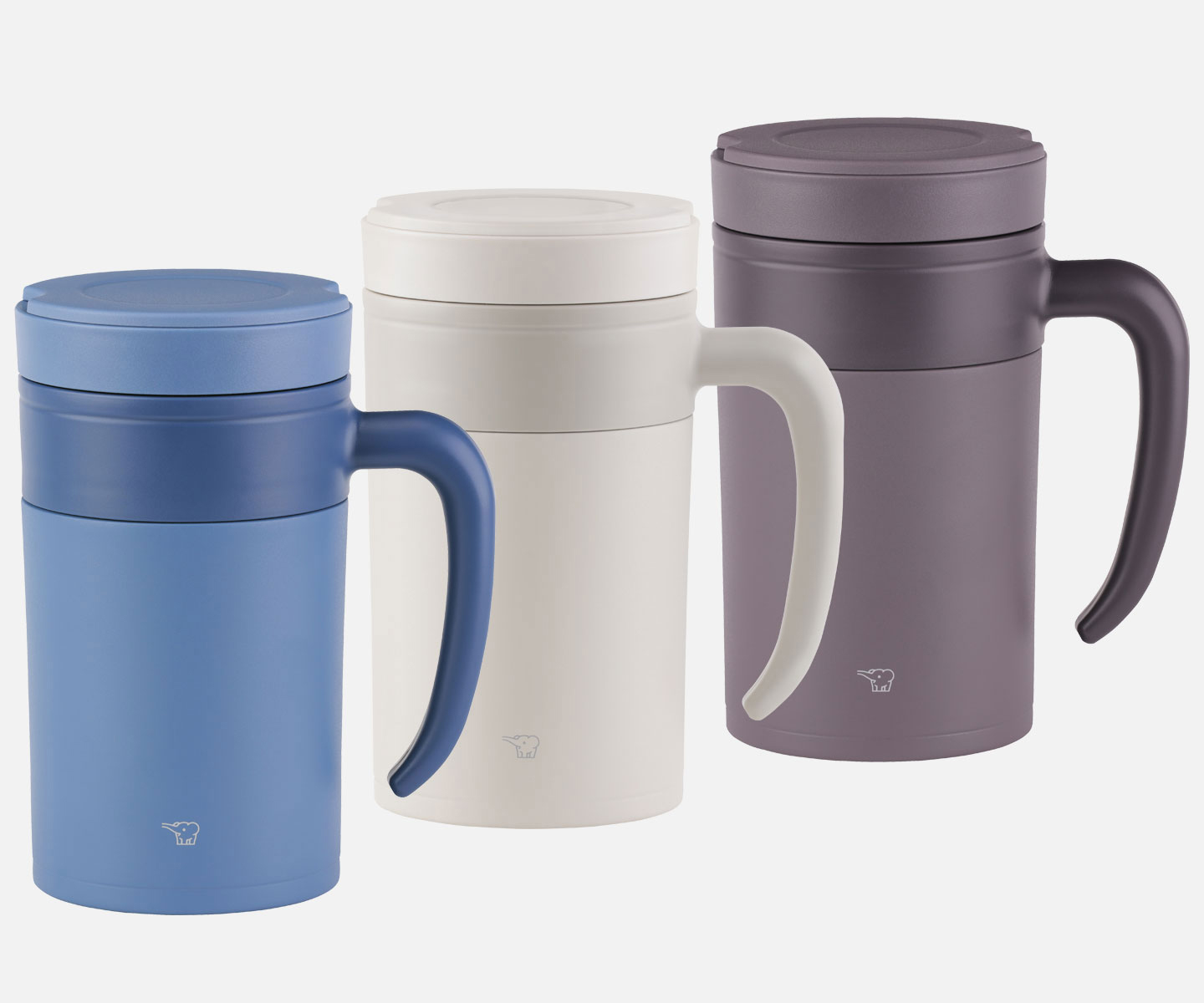 The Stainless Tea Tumbler with Handle is made for tea lovers, inspired by a traditional purple clay teapot with a sleek and porous finish that gives you another dimension to your tea-sipping experience. Featuring a dual infuser and strainer that can brew various cold brew or loose-leaf teas, this tumbler's lid conveniently turns into an infuser stand, and the tumbler's opening even features a curved lip design for an elevated tea-drinking experience. This tumbler has a 16-ounce capacity and three colors: Prussian Blue, Off White, and Brown.
The Stainless Carry Tumbler is the perfect sidekick, with its signature one-piece, screw off lid that doubles as a handle. The lid is gasket free, so there is no need to take anything apart, making it easier to clean, and the tumbler itself is light, weighing only 9 oz. This tumbler will keep your hot beverages hot; after 6 hours, the internal temperature will be 133°F, and cold drinks will be at a chilly 50°F. Choose from four colors: Watery Green, Vintage Rose, Fog Blue, and Forest Gray.
This Stainless Carry Tumbler has an 11-ounce capacity and a wide mouth opening for easy filling and cleaning. Instead of a screw off, this tumbler features a Flip Lid with clip-style safety lock that prevents the lid from opening accidentally. The lid is also one-piece and gasket-free and designed to minimize condensation from forming. This tumbler can keep hot drinks hot at 129°F after 6 hrs and cold drinks under 50°F cold after 6 hrs. Choose from Vintage Rose, Cinnamon Beige, or Forest Gray.
This 15 oz. tumbler features a unique twist and seal, spill-resistant lid with a removable tea leaf strainer for direct brewing and sipping. It's the best of both worlds! With a 3″ opening, it is easy to fill and clean. This tumbler can keep hot drinks extra hot, retaining temperatures up to 180°F after 6 hrs, and cold drinks under 45°F cold after 6 hrs. Choose from four different colors: White, Coral Pink, Navy, and Blue Gray.
If you like simple, sleek, and elegant, this stainless silver tumbler is for you. From hot tea to an ice-cold beer, this tumbler has the range. With a 15 oz. capacity and 3″ mouth opening, this tumbler can keep hot drinks hot at 118°F after 6 hrs, and cold drinks under 45°F cold for 6 hrs.
Features & Specifications
Did you know that our very first product was a glass-lined vacuum bottle, all the way back in 1918? Safe to say, we know our way around vacuum insulation and we've been perfecting the art of the technology for over 100 years. Here are some of the features we promise with every Zojirushi tumbler:
Keeps drinks hot or cold for hours on end.

Zojirushi tumblers use vacuum insulation to keep drinks at the perfect temperature for hours. This means that there is a vacuum between the inner and outer layers of each tumbler, which blocks heat transfer through air.

Durable and long-lasting. Zojirushi tumblers are made with high-quality steel, and our SlickSteel® polished stainless steel interior makes every tumbler stain-resistant, odor-resistant, and allows the color of your beverage to shine through.
Easy to clean. Zojirushi tumblers are dishwasher-safe, making them easy to clean, and feature wide openings so you can hand wash them with ease as well.
Stylish and versatile. Zojirushi tumblers come in a variety of colors and styles, so you can find one that matches your personality and lifestyle.
Always safe. Like all Zojirushi products, surfaces that come into contact with food or beverages are BPA-free.
Now that you know everything there is to know about Zojirushi tumblers, which one will you pick? Are you already a Zojirushi Tumbler owner? We want to see it in action! Show us how you use your tumbler throughout the day by sharing your comments and tagging us on Twitter, Facebook, or Instagram. #Zojirushi #ZoFan