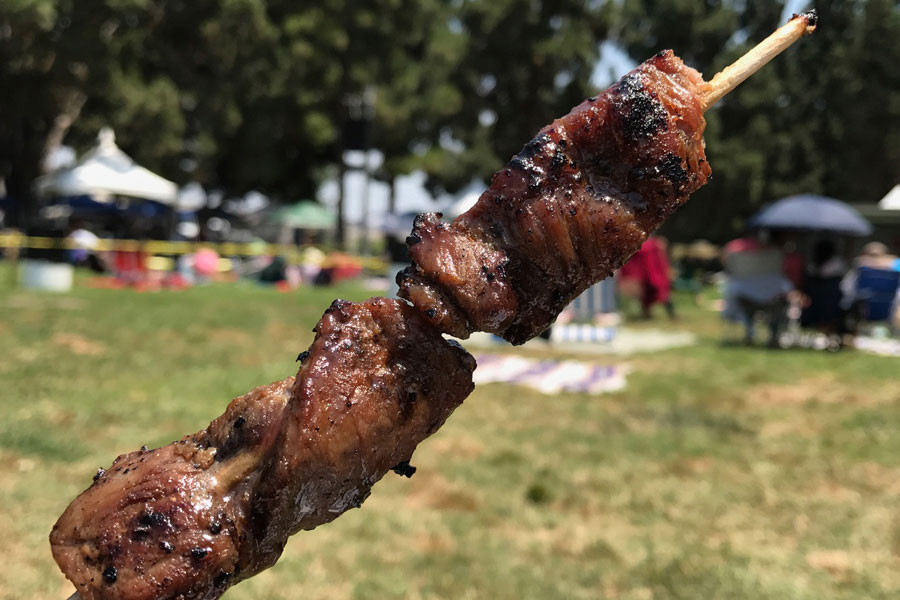 Pronounced exactly the way it's spelled, just don't get confused by the apostrophes (they're meant to help). Ho-oh-la-oo-lay-ah is a Hawaiian festival that celebrates the culture, the dance, and its food. If you ever want to feel like a kama'aina (local native), go out to a ho'olaule'a and stuff yourself with da kine ono grindz. Luckily for me, there's a pretty large festival near my area that's been going strong for 39 years! Our family would participate in this festival awhile back, when my daughter used to dance the hula on stage at this event. She doesn't anymore, but recently we decided to go to the park to check it out again. Perfect for a hot summer day!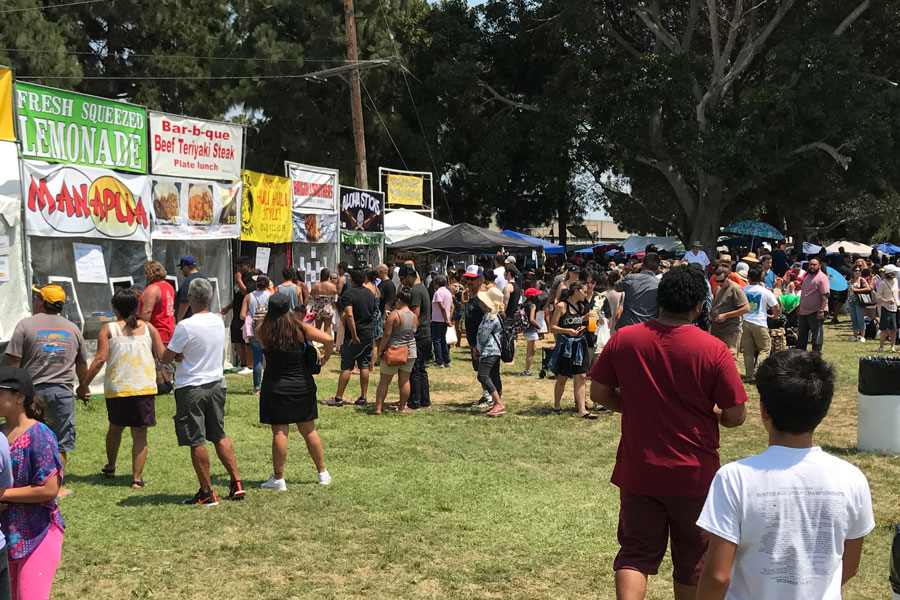 Like most festivals, the longest lines are the ones at the food booths—and local food is "da bess kine". Manapua (stuffed bread dumplings), teriyaki, shave ice, Kalua Pork (shredded roast pork), spam musubi, and more! And what kind of fair would it be without meat on a stick? At the Hawaiian kine fair, it's Korean Kalbi (short ribs) on a stick. We sat on the grass and ate our plate lunches while we watched the dancers perform on stage.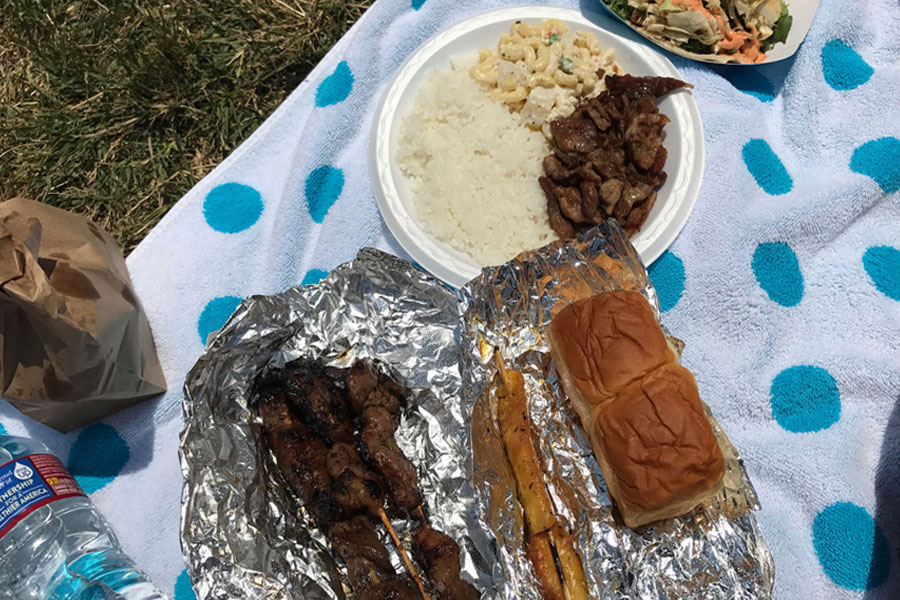 This is a 2-day weekend festival that takes place in the city of Gardena, California; today being the second day, it wasn't as busy as the first—but still a good crowd came out to watch the festivities. Many halaus (hula dance studios) come from all over to perform here, so it's a pretty big deal for all us expatriates living on the mainland.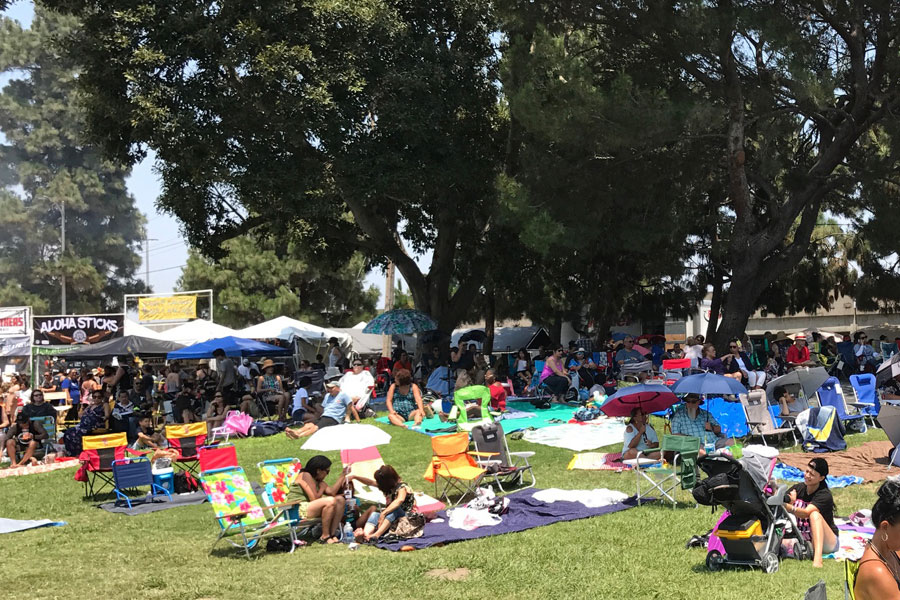 Everyone's favorite is always the fast moving Tahitian dance, which gets the crowd going with its hyper drum beat and shaking grass skirts. But the beauty of the much slower Hawaiian hula is that the graceful movements of the dance transcends age, and can make anyone look like poetry in motion. Dancers visually tell stories with the movement of their hands as they sweep across the stage, set to the lyrical, falsetto vocals of the music. I mean, talk about stress relief—just watch hula for an hour and chill, man!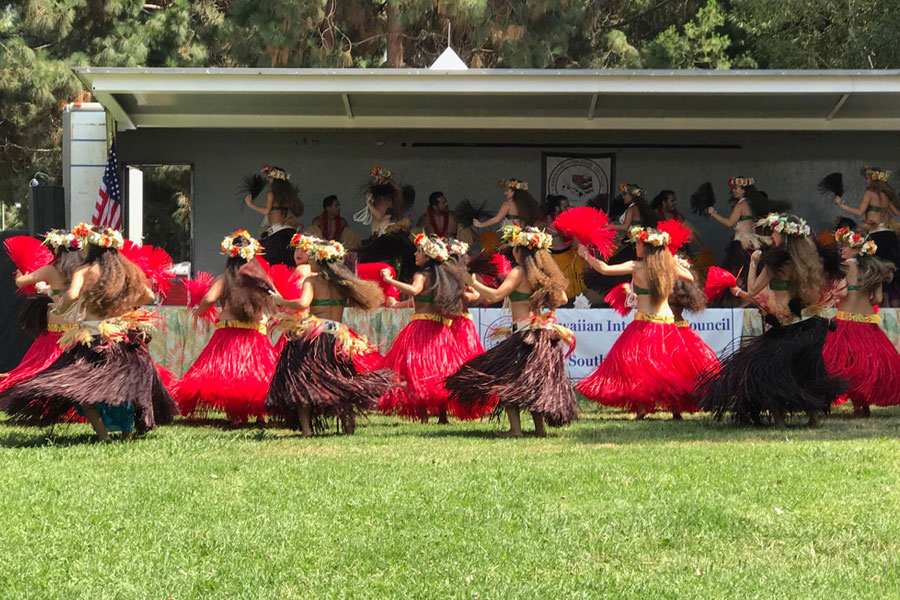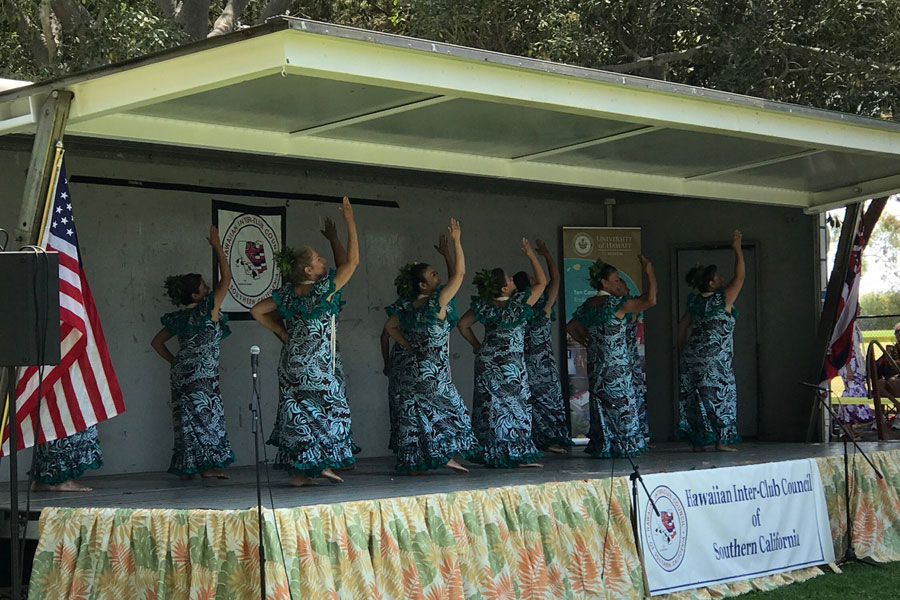 At the booths you can buy almost anything that has to do with island culture. Pictured here are (from upper left clockwise) Uli Uli, the feathered gourd rattles used in dancing, and Poi Balls, the string tethered balls also used by dancers as they skillfully whip them around like yo-yos. The giant Gourds are rapped and pounded in rhythm to Hawaiian chants, and you can also see Plumeria stalks—another popular item that people buy to start their own trees at home. Handcrafted jewelry is always in demand—the rings are a traditional Hawaiian design, while plumeria shaped earrings never seem to go out of style. Hawaiian print lunch bags are one of my favorites—I always get a new one every year because I bring my own bento to work and it's way better than a brown paper bag.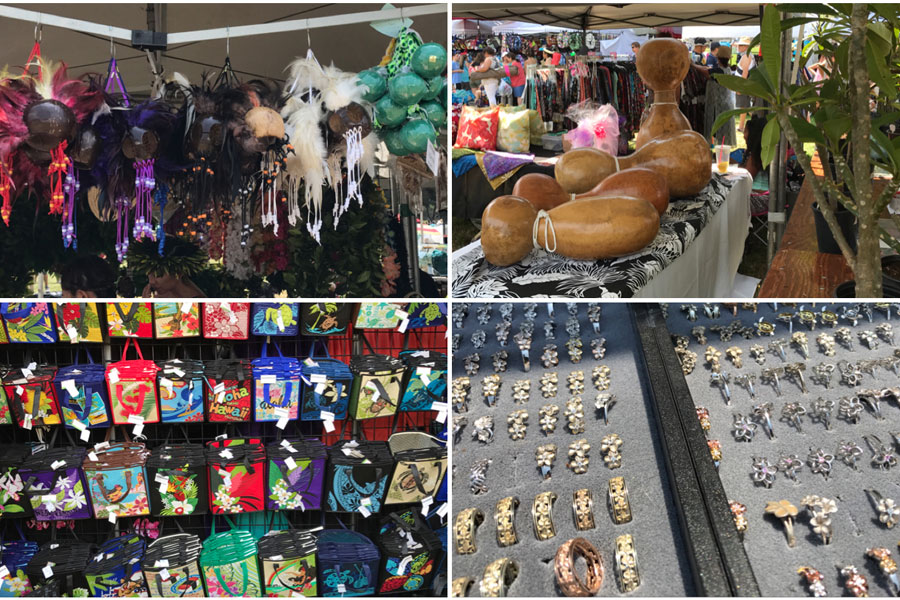 Most of the decorative garlands, wreaths, necklaces, hair ornaments, and ankle & wrist bracelets that you see on the dancers are made by hand with natural materials like flowers and leaves, as was crafted by the ancient Hawaiians. Here's an award-winning lei designer displaying her skill. Aren't the flowers beautiful?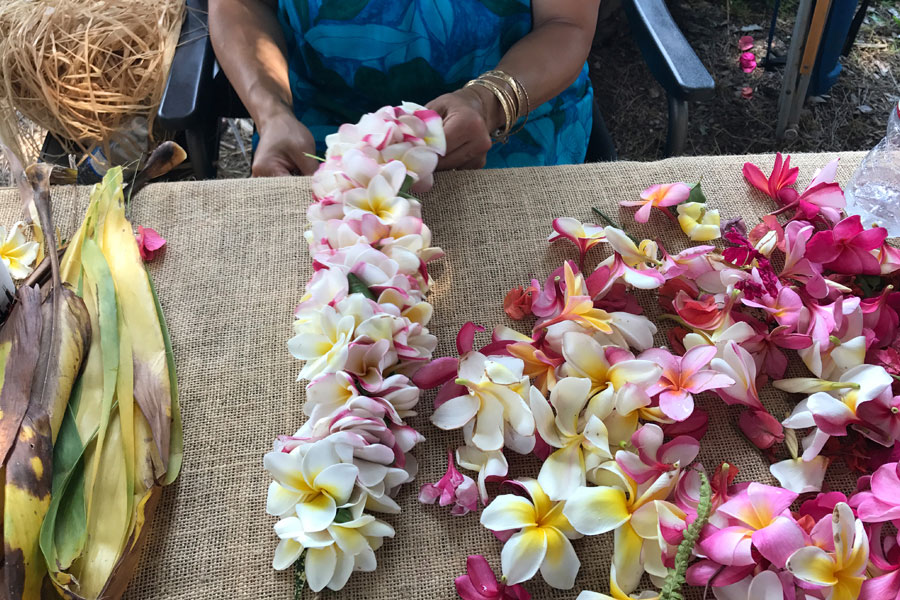 That's my tour of a little bit of Hawaii on the mainland, for a day. If you get hungry for local food, try your hand at all the recipes available everywhere online—they're really not that complicated. Zojirushi also has a few on their recipe page that are traditional favorites. Jump to their Loco Moco, Spam Musubi and Butter Mochi pages and let me know how you like them!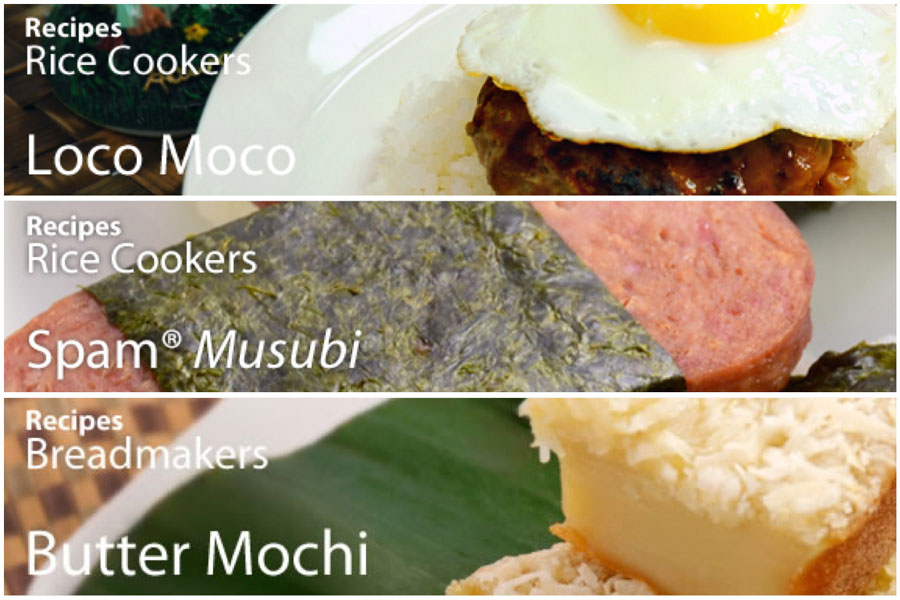 All photos by Bert Tanimoto
Recipe photos by Zojirushi