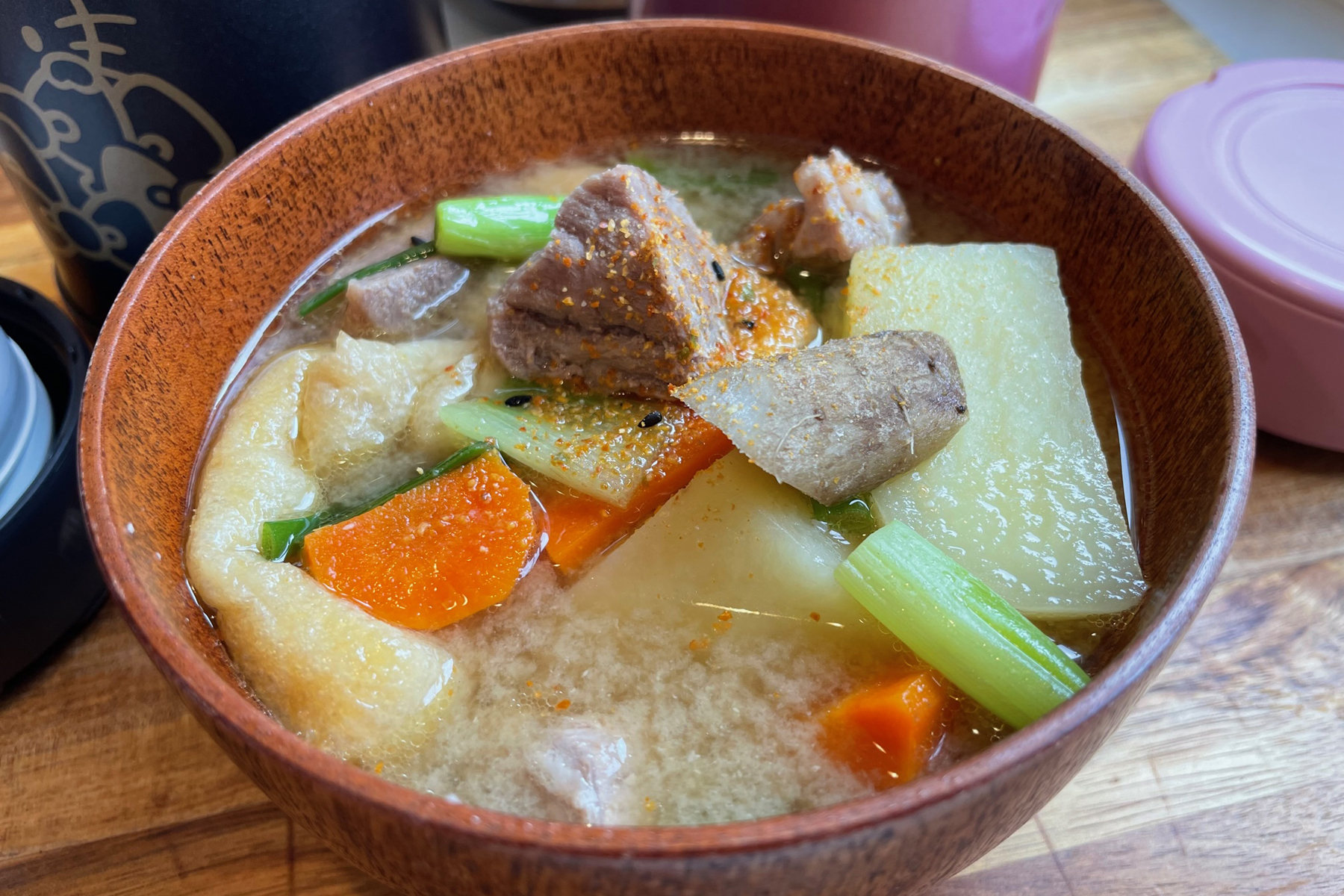 It's Happy New Year and Happy Soup Month! Are you a souper star soup lover? Try answering these Jeopardy® questions about soup and see if you are:
The Campbell's Soup® website calls this soup and a grilled cheese sandwich an unbeatable dinner combination.
The New England style of this chunky seafood soup, is made with fresh littlenecks.
It's a thick Italian soup with vegetable, beans and bits of pasta.
Bun bo hue, a spicy meat and noodle soup, is a specialty of this country.
This made in America soup uses different meats and, of course, okra.
The TV show in which a character says, "No soup for you."
This beet soup can be served hot or cold, but it should always be topped with sour cream.
A popular soup associated with San Francisco uses this tangy bread as a bowl when serving it.
Miso soup sometimes has cubes of this as one of its ingredients.(Too easy, right? Answers at the bottom if you need it.)
Being Japanese, I love miso soup best. And I'm not that picky about it, but with the many kinds of miso paste available and the different kinds of ingredients you can put into it, the varieties can be extensive. When I was growing up there were only three main types: RED (aka miso), WHITE (shiro miso), and BLENDED (awase miso). But today they are classified by ingredients, taste, color and region, so that means there are a lot of brands. I'm not going to get into a miso tutorial, but I know that the red miso is characterized by a strong, intense flavor, and it seems to go best with the heavier foods. Our local tonkatsu (pork cutlet) restaurant would always serve aka miso soup. White miso, on the other hand, is mildly sweet and a lot of people like it for mixing in salad dressings or light sauces. And as you might guess, awase miso is the most versatile miso and what we used to make our tonjiru (pork and vegetable miso soup) at home. You talk about a meal in itself, be sure to sprinkle the spicy shichimi togarashi (7 spice blend) on it for that extra kick.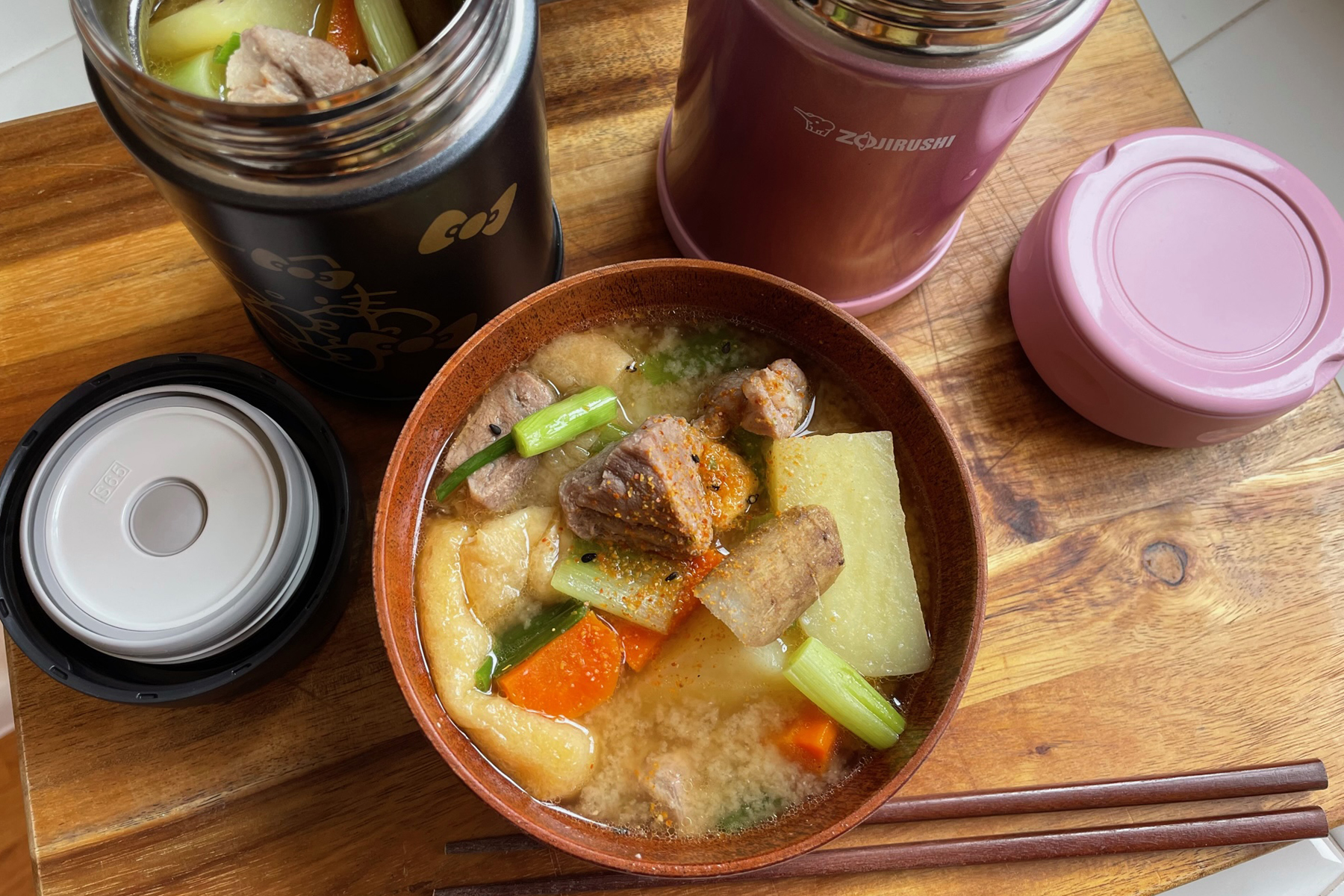 Another popular soup at my house is Hawaiian Chicken Long Rice. (who woulda guessed that?) Treat yourself to a luau in Hawaii or go to the nearest "local" foods restaurant and see if they have this on their menu. It's really pretty simple to make, so you can probably do it yourself with a decent recipe. It's only chicken broth, bean thread noodles, shredded chicken, minced garlic, ginger and chopped green onions. Some people like it soupier than others, but either way it's sometimes a chore trying to pick up those slippery noodles! It never fails to splash back into the bowl and cause a spattered mess when I eat it. Do not attempt to eat Chicken Long Rice with chopsticks unless you're an experienced user…you have been warned.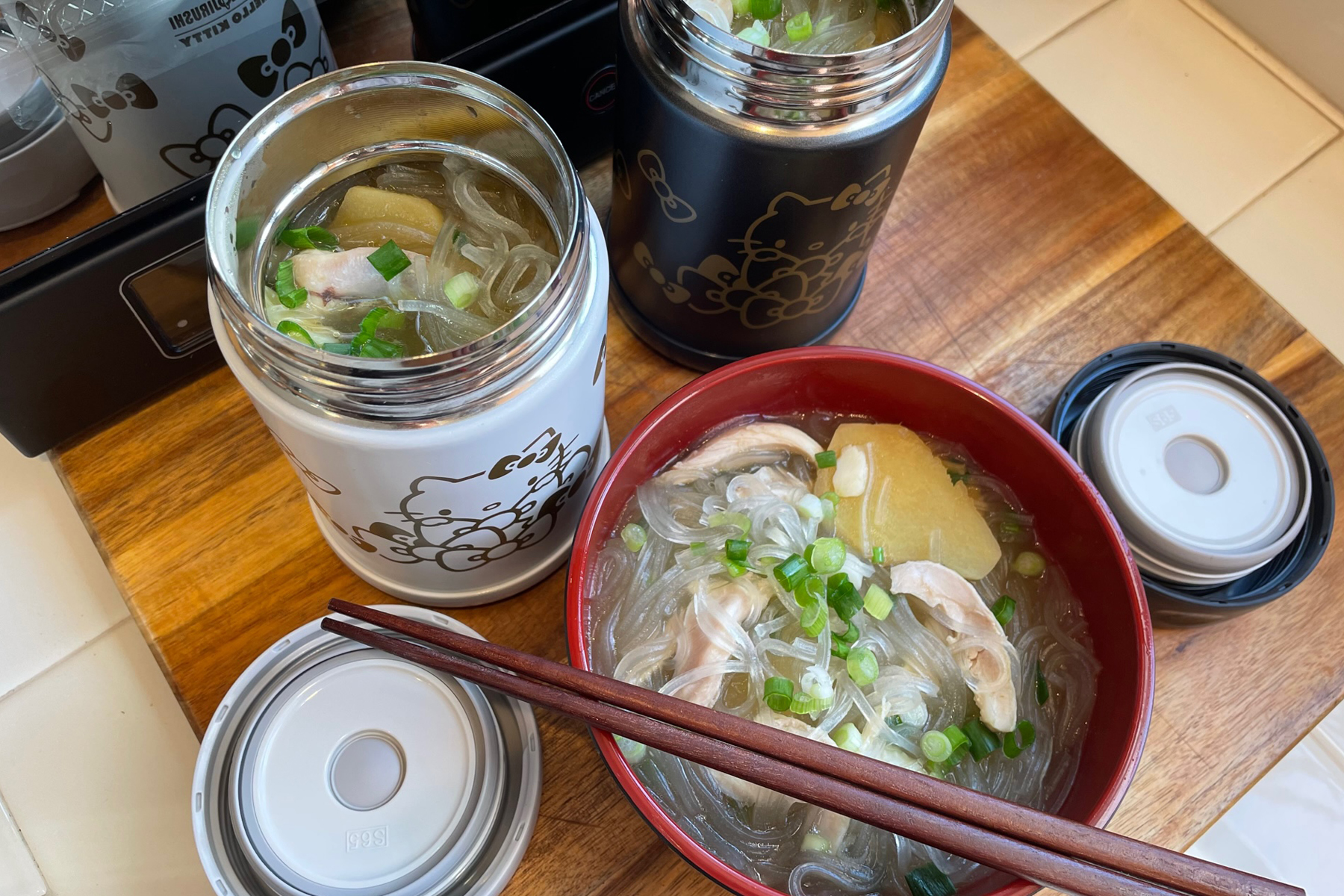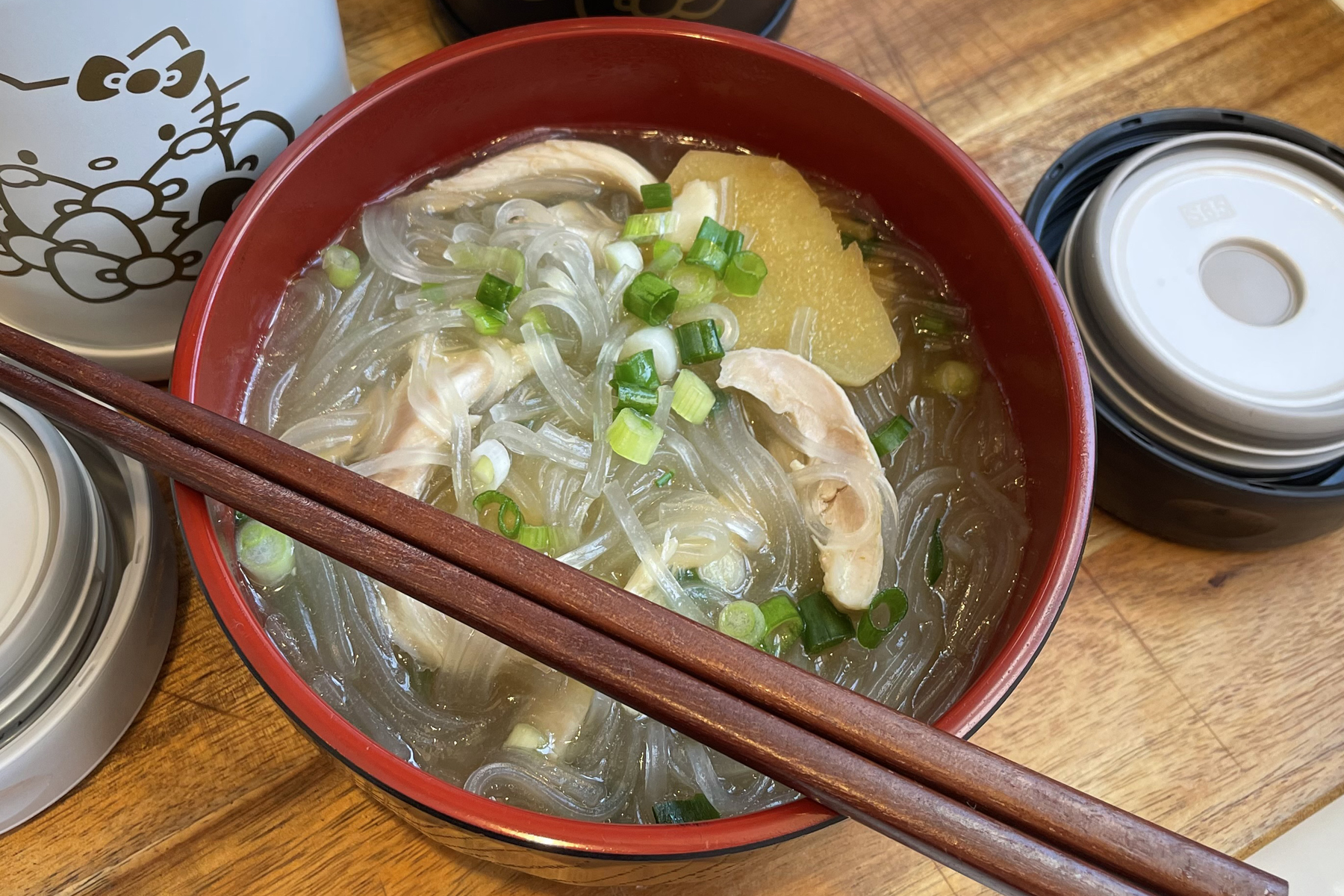 By now you might have guessed that my favorite soups sorta reflect my background. Yep—Japanese, Hawaiian and American. And I'm partial to chowder type American soups more than chicken noodle or vegetable broth. Clam chowder is great, but you can't beat Corn Chowder, with chunks of potato, bacon and the sweetness of corn. It's got to be thick enough to stand a cracker in, and dressed with black pepper before spooning it. So good!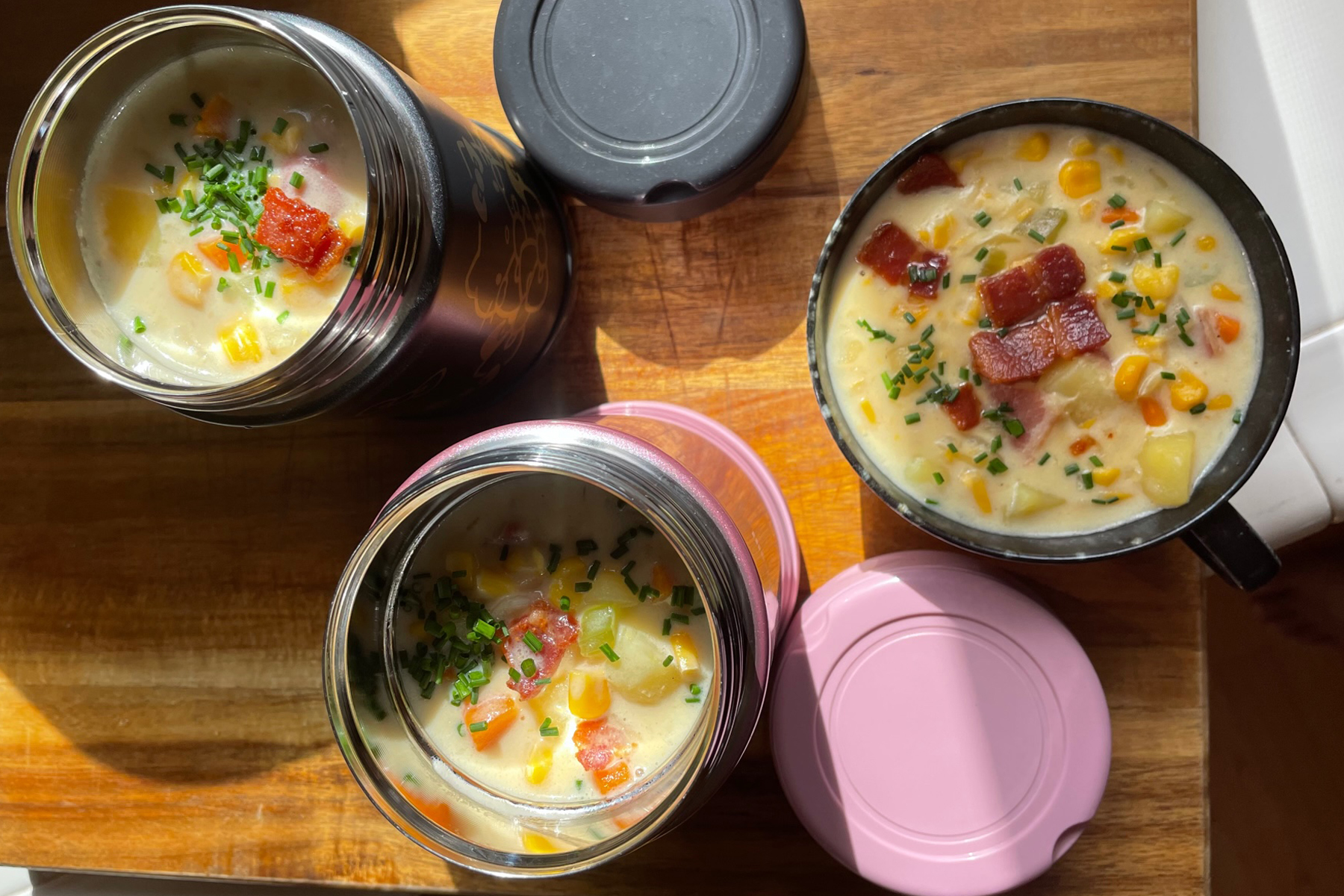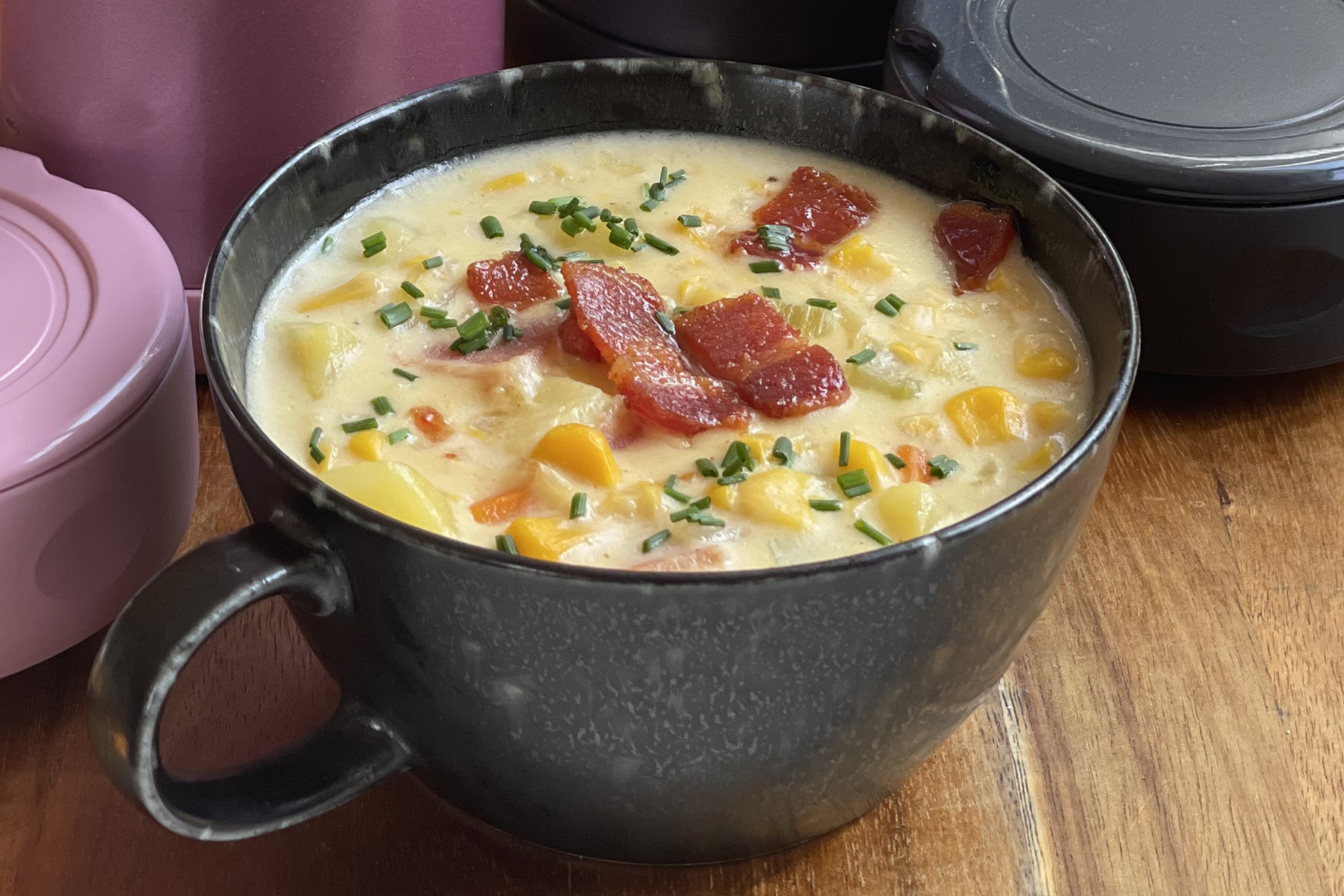 By the way, when soup gets this thick, how come it isn't a "stew" already? What's the difference? Why is chili a soup on the menu anyway? Can we discuss some of these burning questions? According to some experts, the main difference is the amount of liquid that's used—stews usually contain less of it, and the amount of time a soup is simmered, causing the liquid to thicken and lessen, it becomes more of a stew. OK, that makes sense, but where does that leave chowder, or chili? By definition, soups are made primarily with broth or water, which is how chowder is made, and why it's called a very thick soup. By that definition, chili isn't really a soup because the water content is low, but restaurants don't know where to put it so it's always under "soups". Both soups and stews are considered comfort foods that are eaten out of bowls, even chili. But if you're from Hawaii, you eat chili on a mound of rice, on a plate.
Have a warm Soup Month, everyone. Make some soup and load up your Zojirushi Food Jar to go!
1.Tomato 2.Clam Chowder 3.Minestrone 4.Vietnam 5.Gumbo 6.Seinfeld® 7.Borscht 8.Sourdough 9.Tofu
Did you remember to answer in the form of a question?



Products used in this post: ZOJIRUSHI x HELLO KITTY® Stainless Steel Food Jar SW-EAE50KT, Stainless Steel Food Jar SW-EAE50
Please note that these recipes were not tested by Zojirushi America.