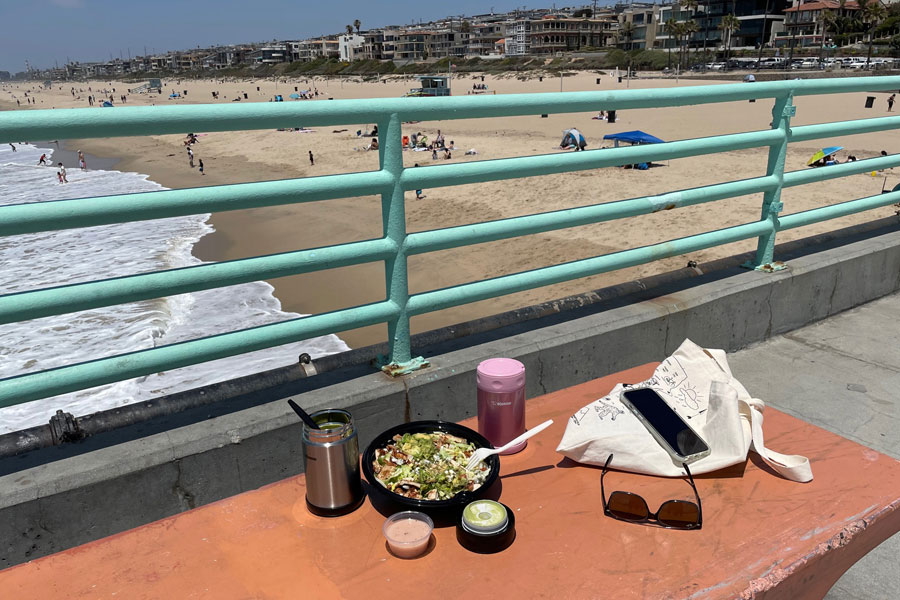 OMG! It's finally getting warmer. There's still June gloom to get over with here in SoCal, but at least we can say summer is finally here. I, for one, look forward to being able to wear flip-flops outside. When I lived in Japan I actually owned a pair of geta and I loved wearing those because they made me a llttle taller. Ha-ha! My car won't have condensation from a cold morning outside, so that means it'll stay cleaner longer after a carwash. And I won't have to wait so dang long for the hot water to circulate from our pipes and come out the faucet. Yeah, I know…first world problems. But I love the summertime. What about you?
June is Father's Day
Yay! The day we get some props. So I thought I'd share what I predict is going to happen at our house. My family is going to say, "What do you want to do today, Dad?" And I'm going to think, well, whatever we do it's going to cost me money, so I'd be better off staying at home as long as possible. Which means NOT going out for breakfast, which means making my own breakfast, which means I can just use my Zojirushi stuff and have some fun while I do it. Here's the bread I made with my breadmaker: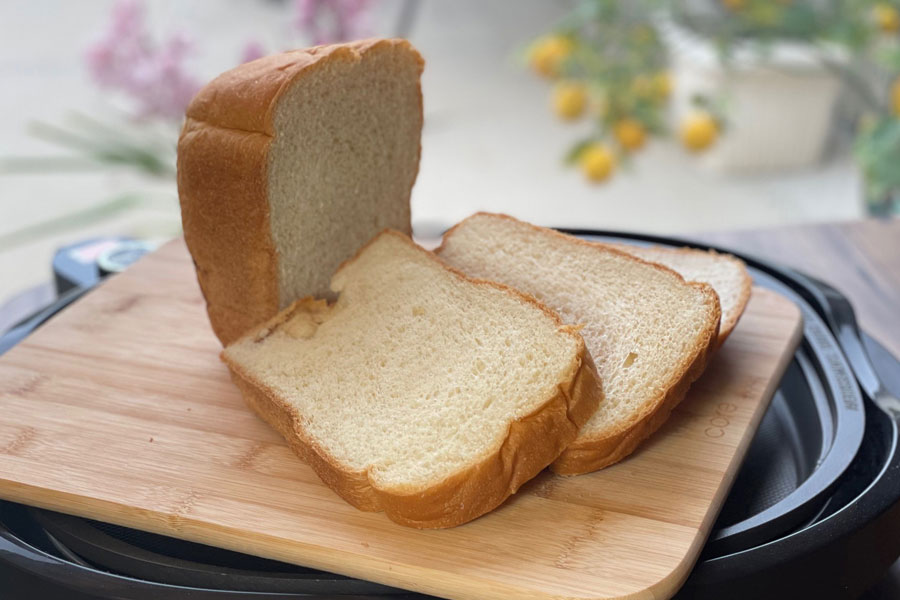 And this is French Toast on my Zojirushi Griddle, with bacon and eggs! Lookit all that room! Here's a surprise—I was kinda worried that the bacon would splatter and leave me a lot of cleanup on the table, but amazingly that didn't happen. It was pretty much contained within the griddle pan, so it wasn't messy at all. Maybe it was the high walls of the pan? Or maybe it was the temperature control? I had it set pretty low because it heats up fast and I didn't want to burn my toast.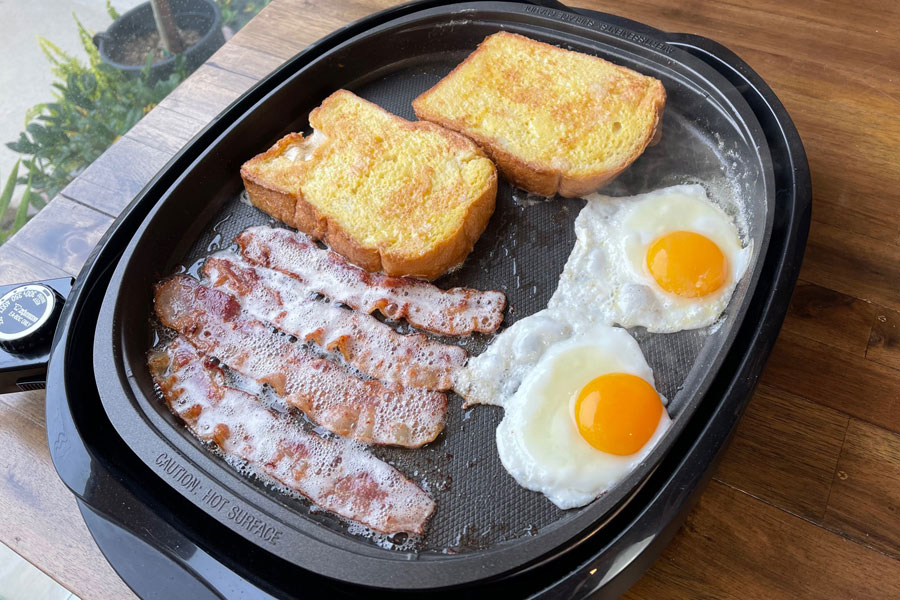 Ta-dah! Father's Day at my house. I make my own breakfast, LOL.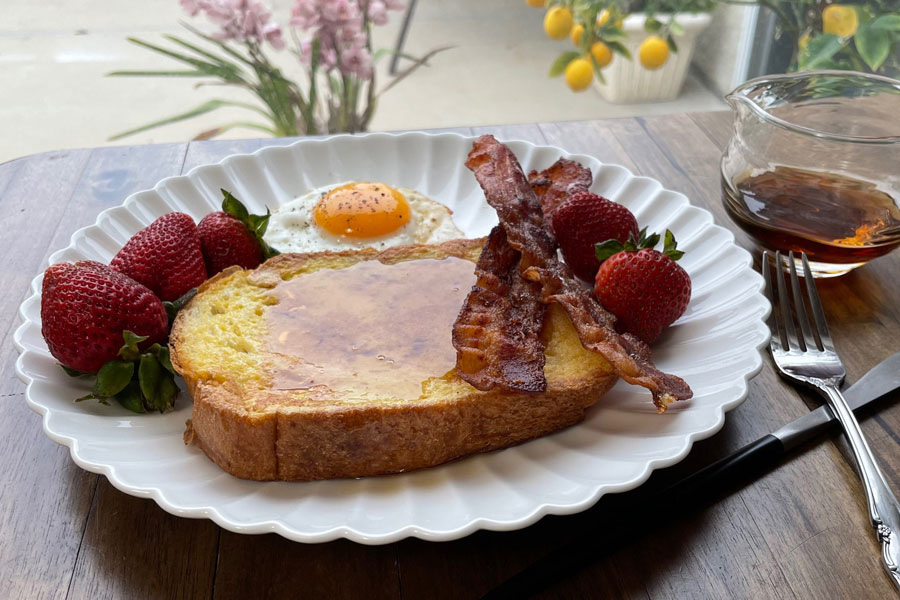 Father's Day is also the Summer Solstice
This year the longest day of the year and the official start of summer falls on Father's Day too. The reason it's the longest day is because the earth's axis points us at the maximum tilt toward the sun, which means we're getting the sun at the most direct angle and highest point in the sky. In the Northern Hemisphere, we'll get the longest period of sunlight hours, directly opposite of the Southern Hemisphere, which will be the shortest. If you go outside when the sun is at its highest point during the day (the "solar noon", not noon on the clock), your shadow will be the shortest it'll be all year. In our area in Los Angeles, that will be 12:54pm on June 20th. Try it in your area and you'll see virtually no shadow!
Lunch at the beach
We went to the pier at Manhattan Beach, CA for lunch one day and I decided to pack a healthy (by my standards anyway) meal of Chilled Avocado-Cucumber soup, a Cobb Salad and ice cream for dessert. This cold soup is pretty easy to make in a blender. Just toss in avocado, cucumber, green onion, some chicken broth and lemon juice. Pretty good on a hot day…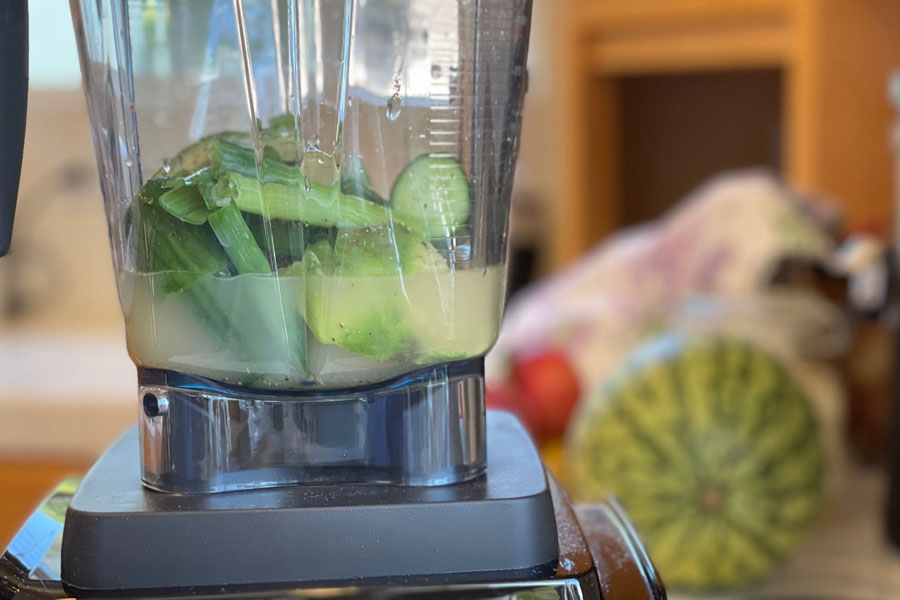 Got a chance to use my Food Jar.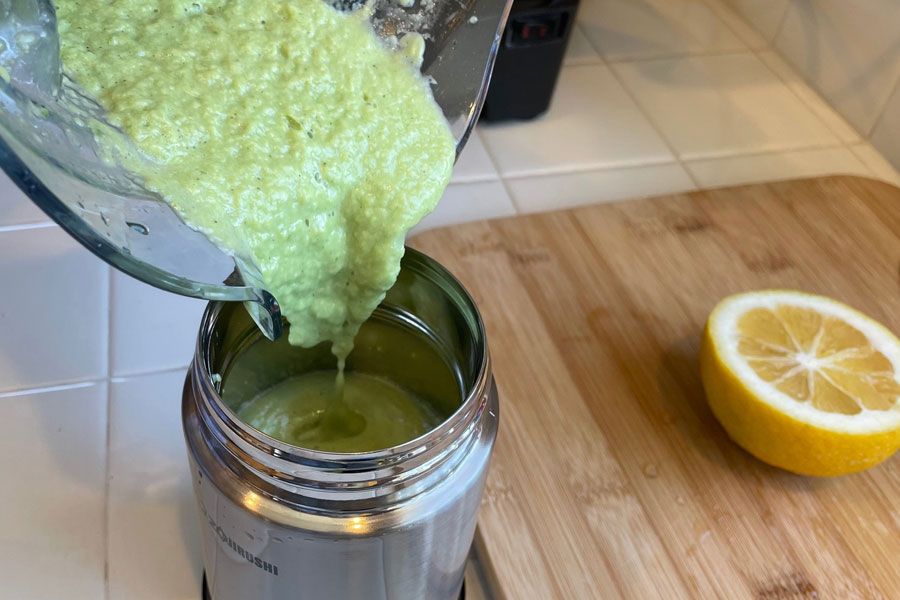 I packed my ice cream in my other one. Here's a tip: underneath the ice cream I also loaded a bed of ice cubes, which helped to keep it cold and hard until I was ready to eat it. I'm sure my Zojirushi Food Jar would have done a great job anyway, but it never hurts to go extra. And I was right—the ice cream was totally delicious, not melty at all!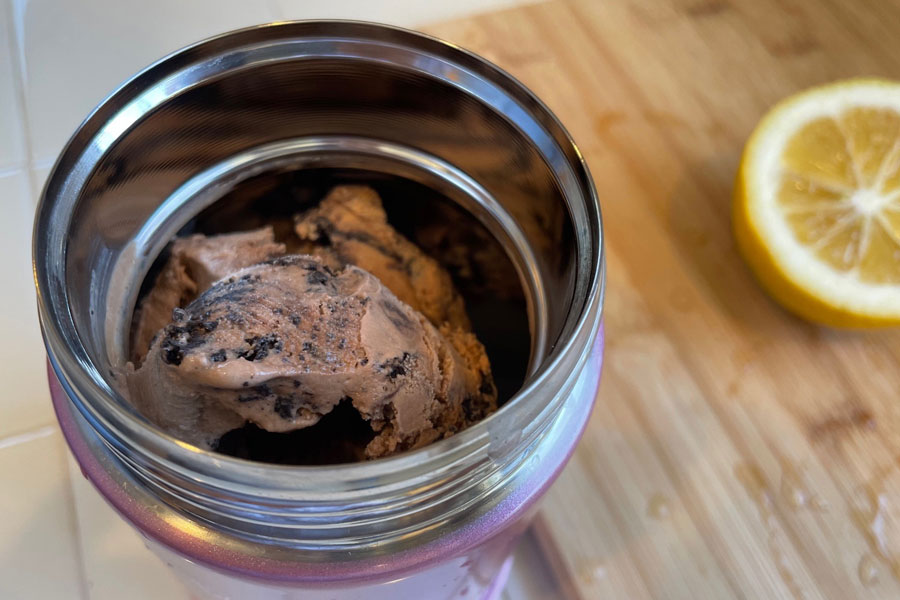 My lunchtime meal on the pier!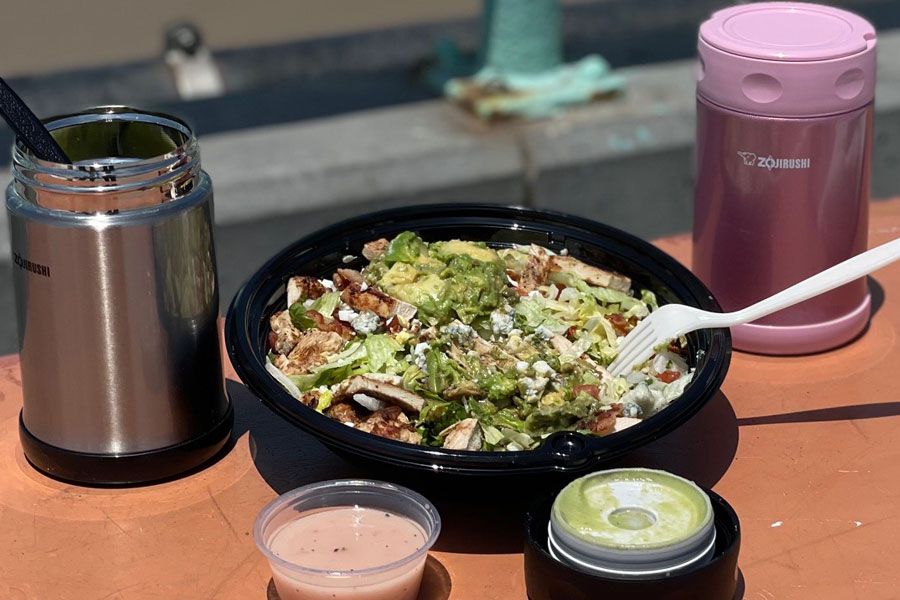 Got any plans for the summer? I guess we'll be busy just being at home this year. This month my daughter's college roommate is flying in from Seattle to stay with us for a week, and in August my son's coming in from Washington D.C. to attend a friend's wedding, so he's staying with us for his vacation. Time to get out and smell the air, guys!
Just For Fun
The Shave Ice Test: As long as I had my Food Jars out, I thought I'd give them a temp endurance test so we could all see how they perform. First, I bought some shave ice at a place nearby.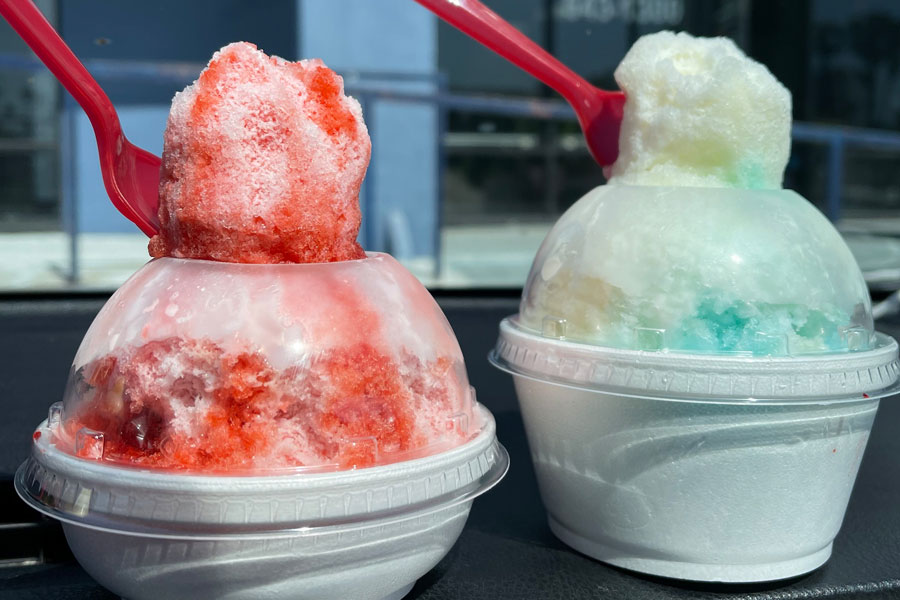 In it goes into the Food Jar.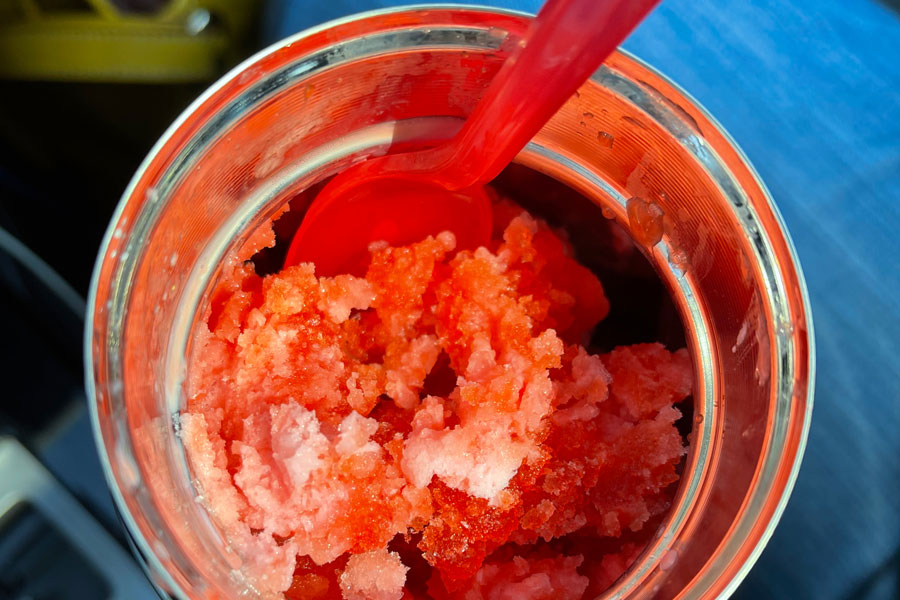 I peeked inside at the 2.5 hour mark. Pretty good! You can see how the shave ice is still holding its shape and consistency. It even looks pretty much the same as when it was put in. I'm going to say this might be the best time to eat it, if you still want it at its best. Mind you, I didn't have this in the fridge or freezer, just out on my table at room temperature. Of course, I didn't have it out in a hot car either.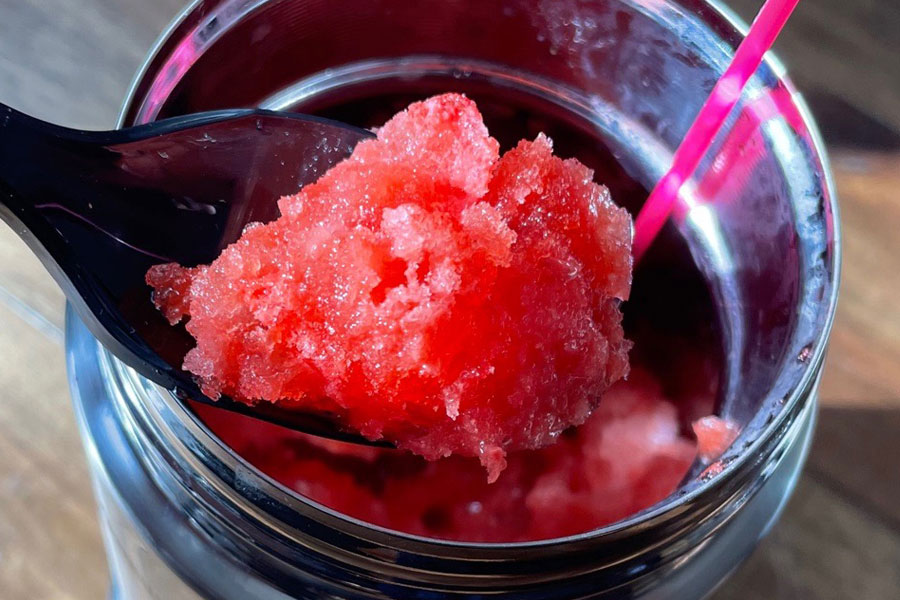 This is it after 5 hours. At this point it's pretty liquefied as you can see. But we still had it for dessert after dinner! I think this would have lasted a bit longer if I hadn't opened the jar after 2.5 hours to look inside. So 5 hours is pretty impressive!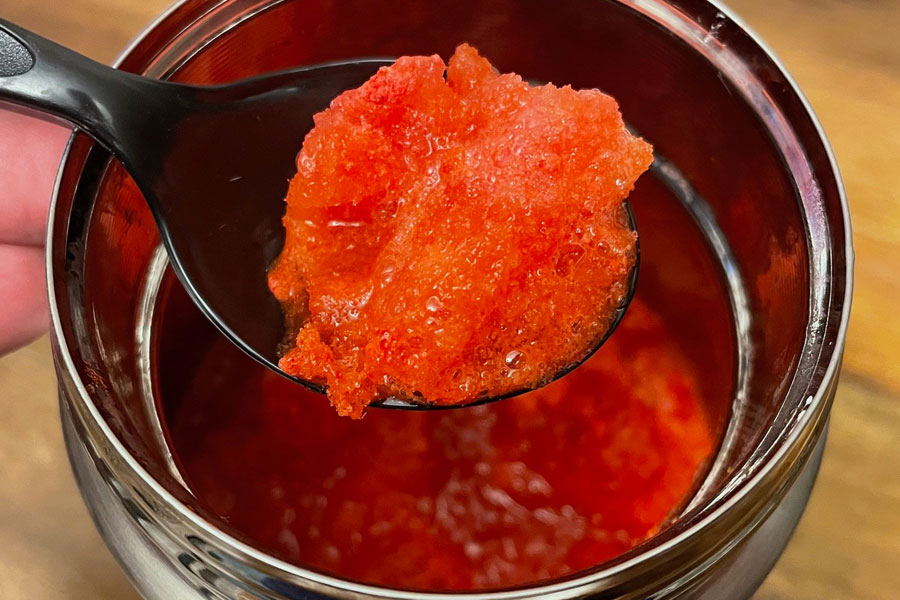 Try this at home if you've got a Zojirushi Food Jar, and let me know how you did!
Products used in this post: Home Bakery Maestro® Breadmaker BB-SSC10, Gourmet Sizzler® Electric Griddle EA-BDC10, Stainless Steel Food Jar SW-FCE75
All images by Bert Tanimoto ©2021