You know about our microcomputer-controlled rice cookers, but did you also know that we have a great line of conventional rice cookers, too?
Our new Automatic Rice Cooker & Warmer (NS-RPC10/18) adds style, ease and function to any kitchen – with great features and amazing ease of use.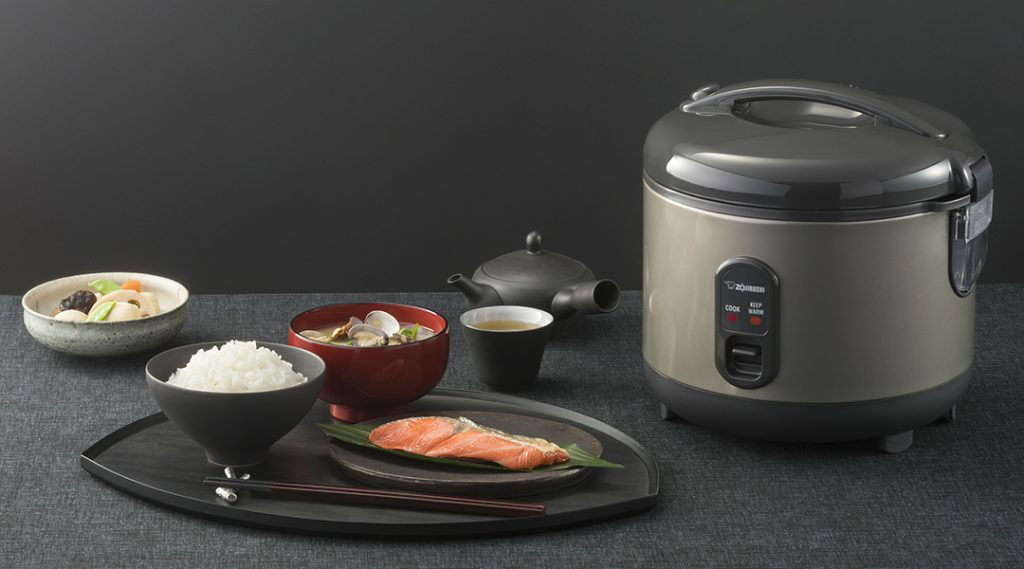 This rice cooker comes in two capacities, either 5.5 cups or 10 cups, which are ideal for making small to large batches of rice. It also comes in two lovely finishes – Tulip and Metallic Gray – that coordinate with almost any kitchen decor.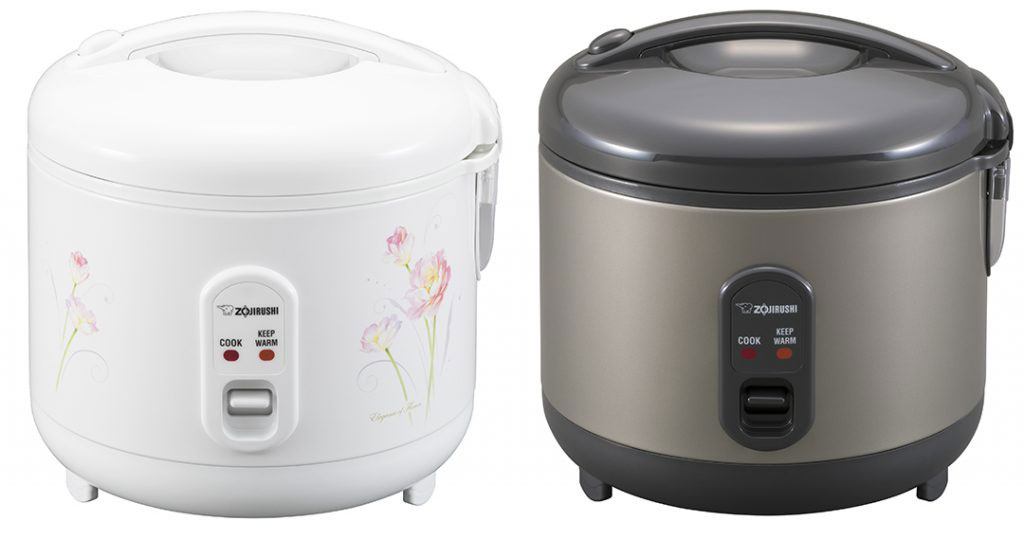 The rice cooker is simple to use. It features a one-touch operation that starts cooking rice immediately. Simply wash the rice and presoak it for the desired amount of time, and then push on the switch to activate the rice cooker.
The triple heater is built into the bottom, side and lid of the rice cooker, and generates uniform heat all around the nonstick inner cooking pan, cooking the rice at an ideal temperature so that it's fluffy when done. Once the water in the inner cooking pan is absorbed by the rice, the rice cooker switches to Keep Warm mode, indicated with an illuminated light, keeping the hot rice tasting fresh.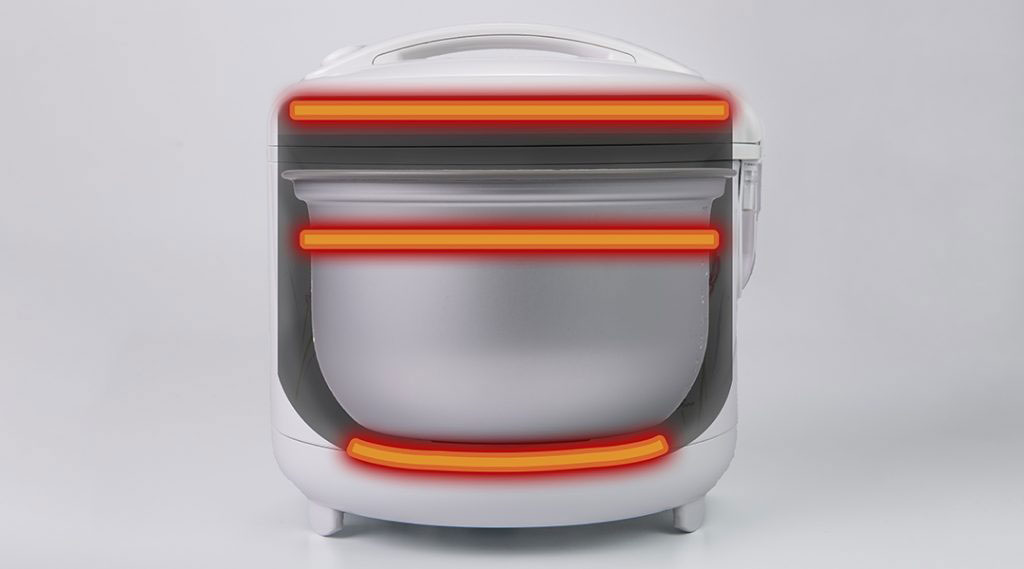 The best white rice is easy to make in this rice cooker. And that white rice can be used to make delicious dishes like Crisp Grilled Yaki-Onigiri and Hawaiian Loco Moco.
Along with its simplicity, this Automatic Rice Cooker features a convenient body style. The lid comes with a streamlined handle and can be opened with the push of a button. The hinge on the lid allows for convenient serving, and when closed, the lid snaps tight. The rice cooker features a dew collector, which traps condensation that collects when the lid is opened.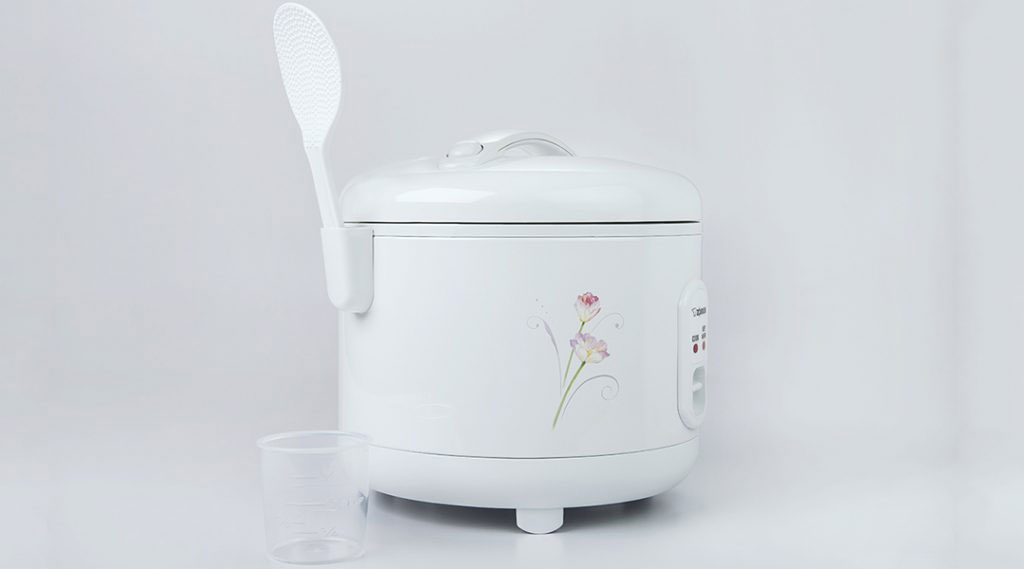 As with all of our products, cleaning and maintenance are simple. The inner lid and dew collector, as well as the nonstick coated inner cooking pan, can be removed and washed with mild detergent and warm water.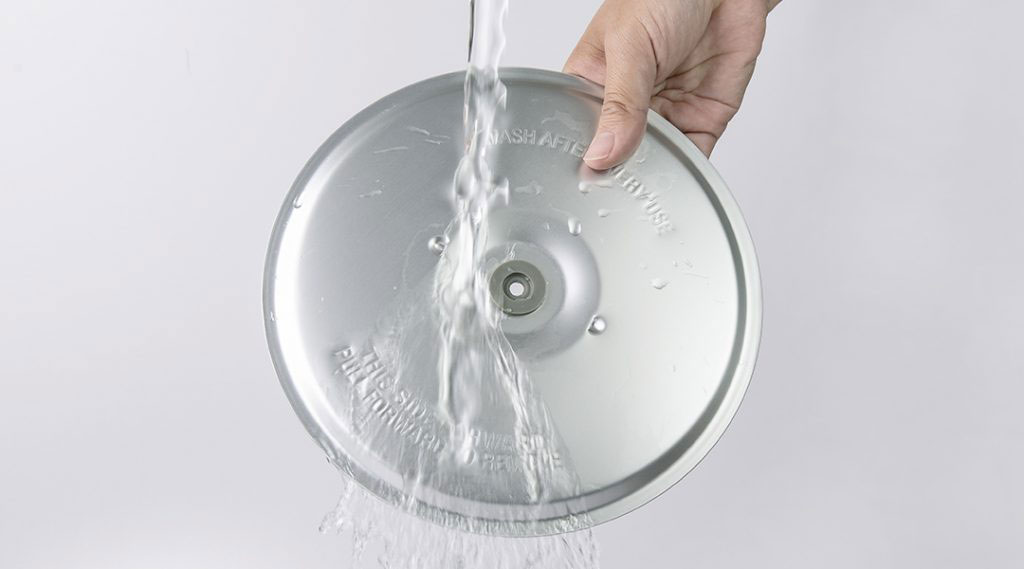 The unit comes with a detachable power cord, and accessories including a rice measuring cup, spatula and spatula holder. And these accessories make preparing rice super easy! Check out the steps to making great Japanese rice on our rice cooking tip page, and don't forget to share how you make your rice at home. Just leave a comment below with your favorite tips!