Our Home Bakery Maestro® Breadmaker has so much to love – it's a small powerhouse that makes hugely satisfying breads, doughs, cakes, and jams!
This breadmaker is compact and comes in a modern white design. It has a small footprint, about the size of a letter-sized paper, taking up minimal counter space, and makes 1-pound loaves, perfect for smaller families. The Maestro features a wide selection of 15 course settings, which control the kneading, rising, and baking functions based on the type of bread, dough, cake, or jam to be made.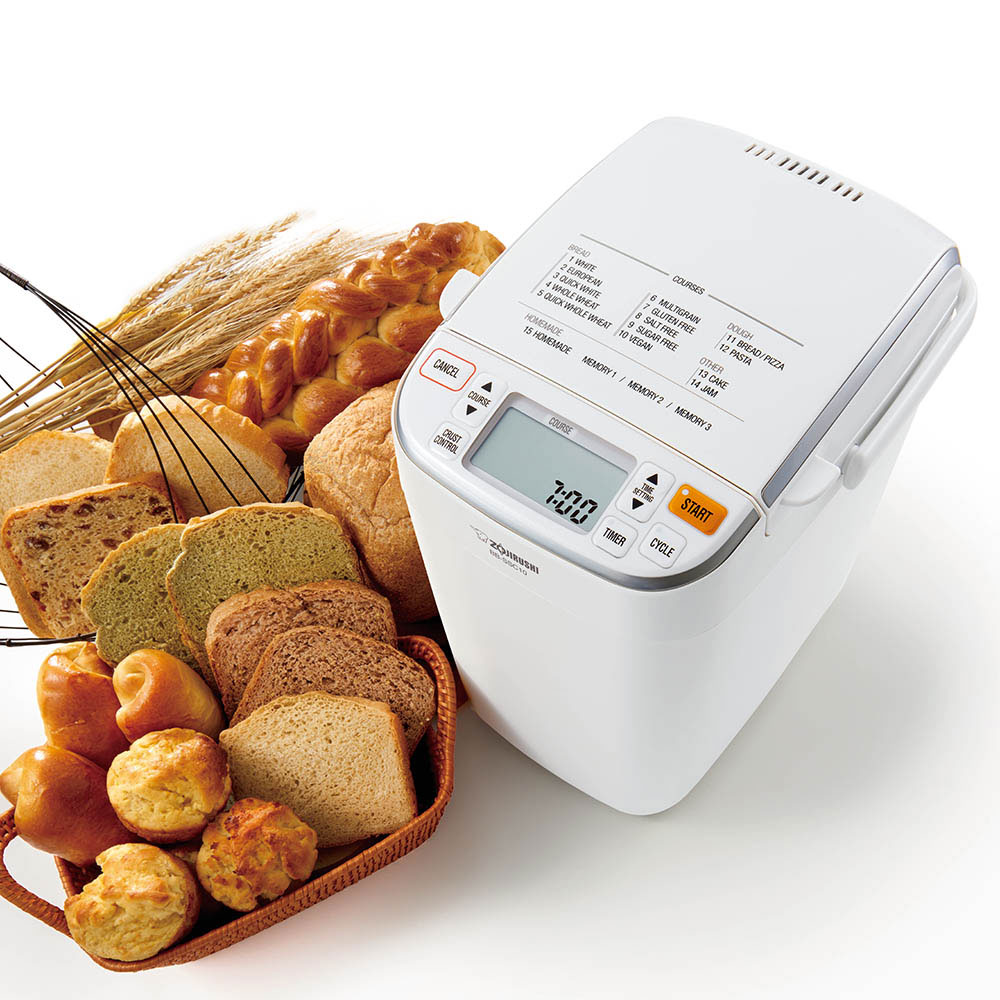 Ten of the fifteen course settings are for baking bread, including traditional loaves like White, Whole Wheat, and European, as well as settings for Quick White and Quick Whole Wheat. Along with the traditional course settings, the Maestro offers healthy settings for Multigrain, Gluten Free, Salt Free, Sugar Free, and Vegan breads.
The Maestro comes with special course settings for doughs, cake, and jam too. The Bread/Pizza Dough setting is great for producing things like Whole Wheat Pizza Dough and Naan bread, while the Pasta Dough course setting lets you make homemade pastas like Spinach Pasta. Quick cake breads like our scrumptious Lemon Loaf are easy with the Cake setting and our unique Jam setting lets you make fruit preserves without constant stirring over the stove.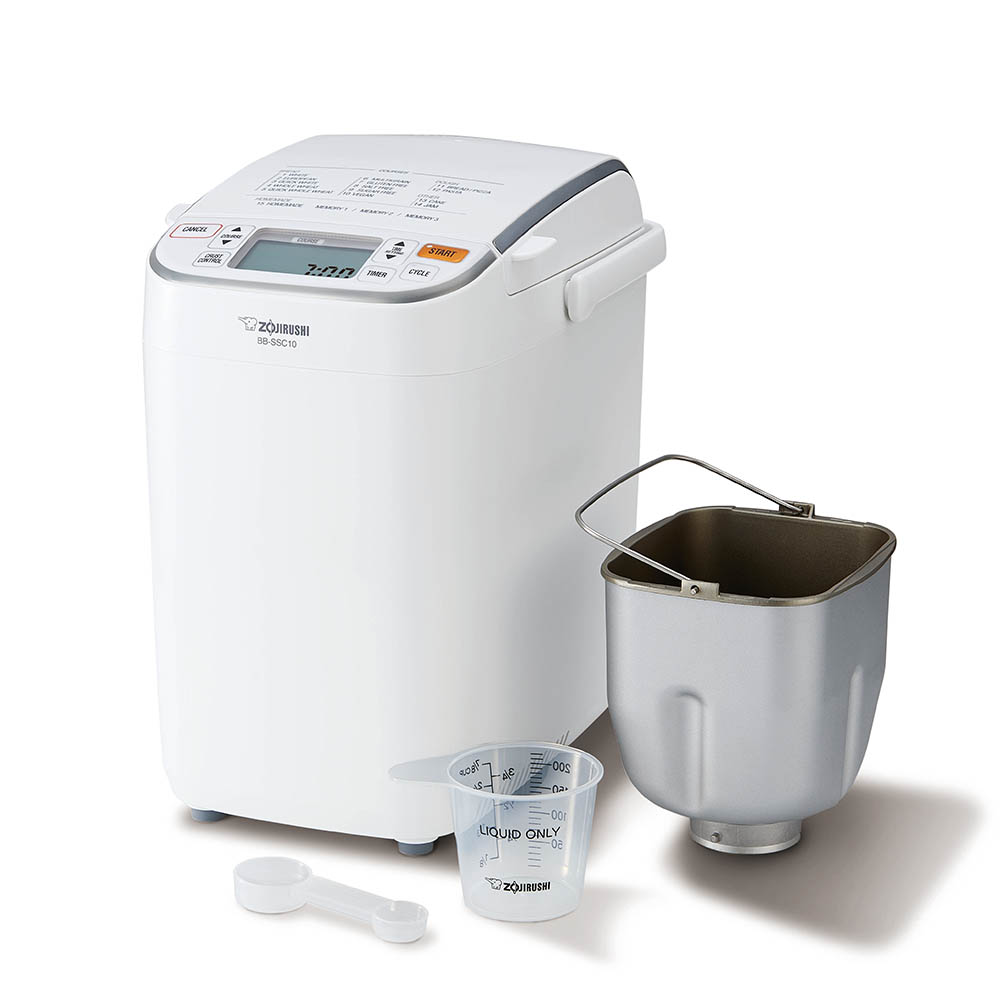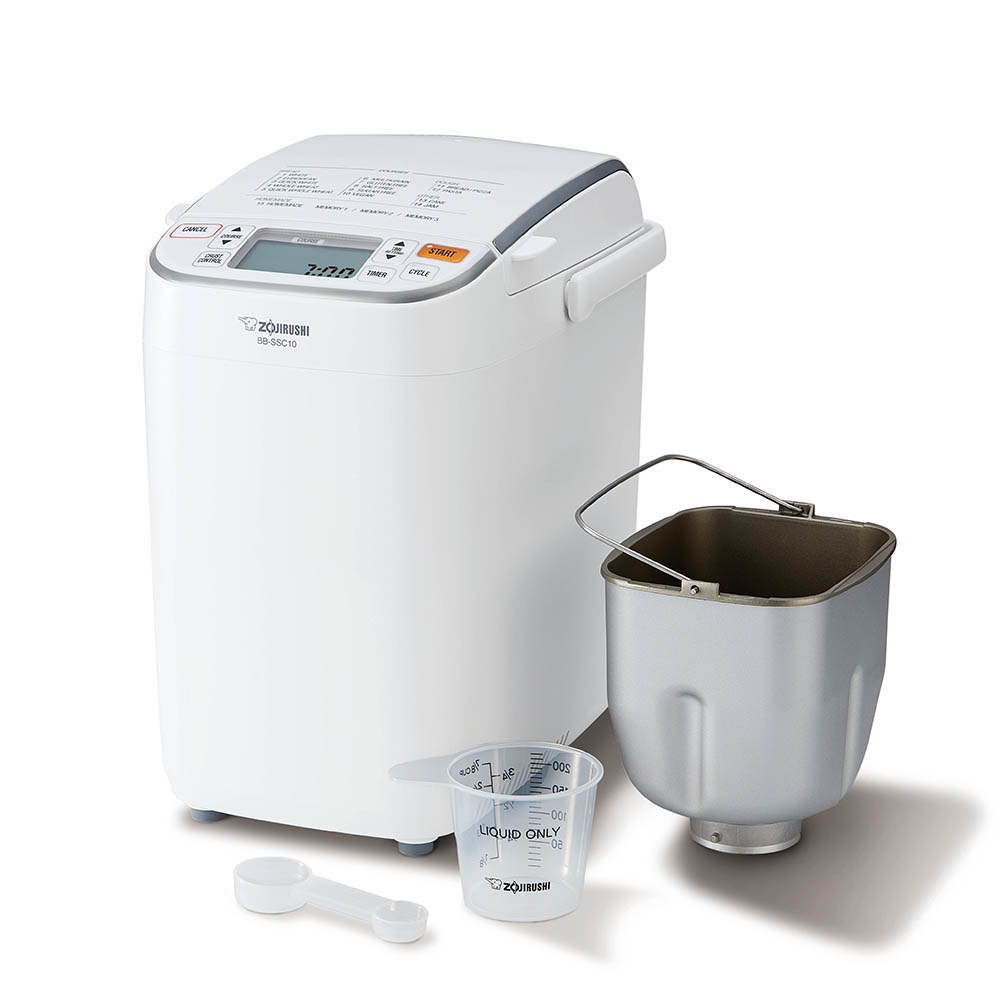 While these course settings are all amazing, we really, truly love our Homemade setting! This course setting allows you to store up to three custom programs, so you can control the knead, rise, and bake times per recipe! We've even come up with a recipe that we had to call our Meatloaf Miracle, because it was made in the breadmaker using a Homemade course. (Check it out in the recipe booklet that comes with the breadmaker!)
Our Home Bakery Maestro® Breadmaker can make all of these recipes because of its smart features. It uses a removable, nonstick coated Baking Pan to hold the ingredients, and mixes them with a single Kneading Blade, which is secured into the Baking Pan on a sturdy, rotating shaft. It also utilizes double heaters built into the bottom of the breadmaker to rapidly heat the interior of the Baking Pan so that breads are springy, light, airy, and have gorgeous crusts. It also has a new, distinctive feature – the Auto-Add Dispenser. Instead of requiring you to keep track of when to add ingredients such as dried fruit, nuts, and seeds during the knead cycle, the Auto Add Dispenser holds these ingredients and works with the breadmaker's intelligent microcomputer to add them to the dough at the right time during making. The easy-to-read LCD control panel accesses the brains of the machine and lets you choose the course setting as well as select the crust color. It also allows you to set an optional 13-hour delay timer.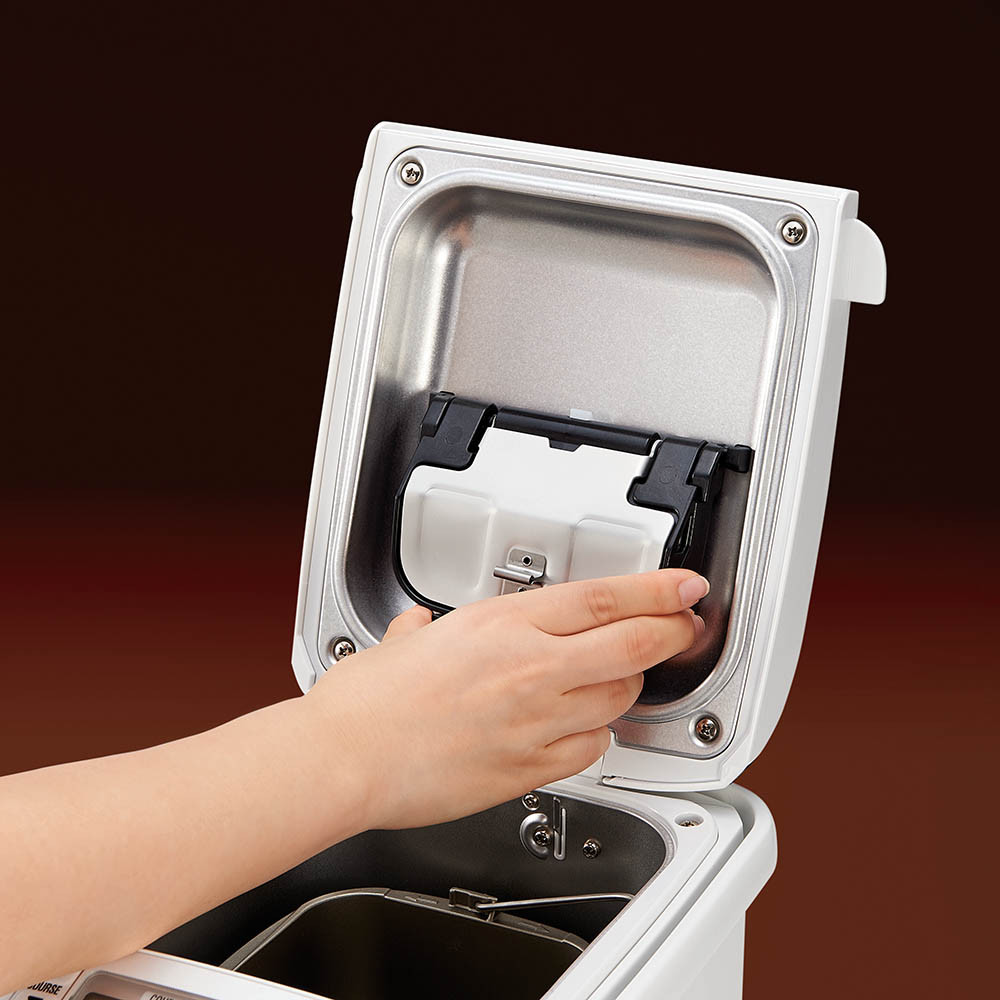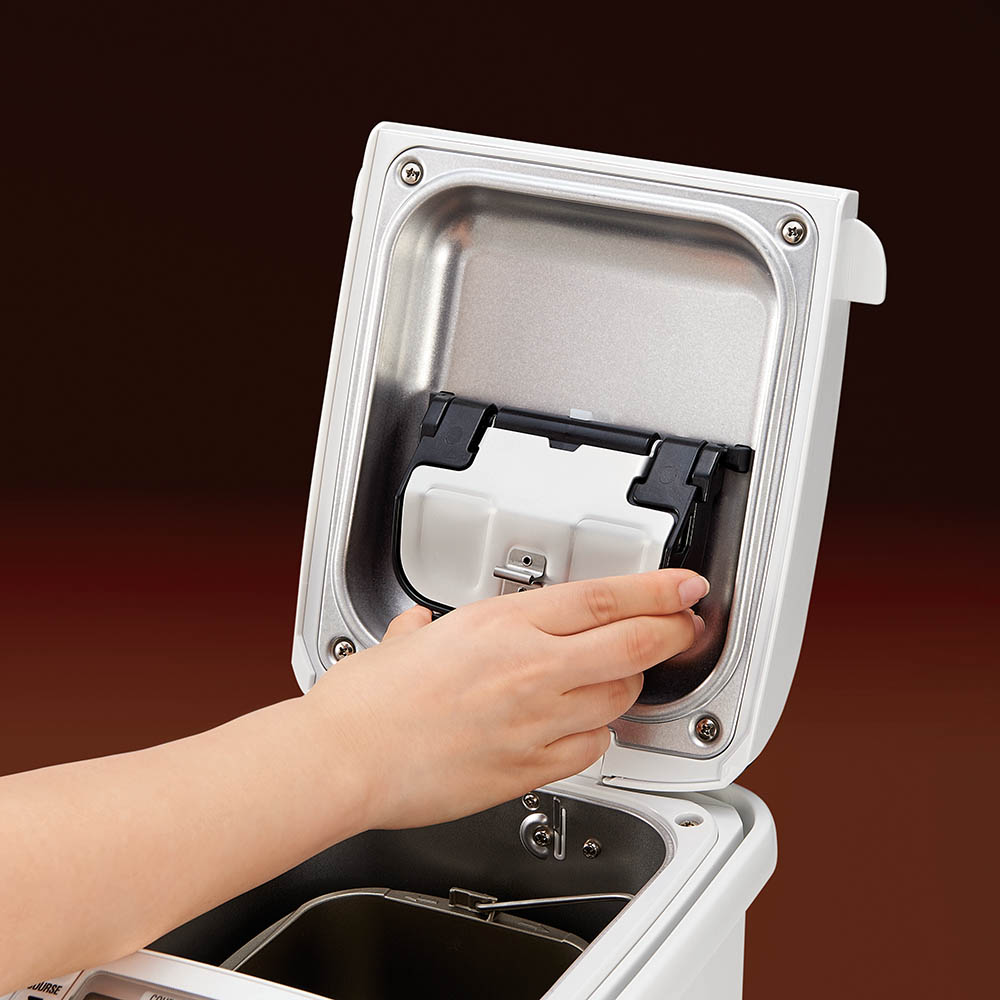 In true Zojirushi tradition, the pan, along with all surfaces that come into contact with food, are BPA-free and cleaning is simple. The Baking Pan, Kneading Blade, and Auto-Add Dispenser pieces are all removable and hand-washable.
Accessories include a full color recipe booklet with 50 delicious recipes, liquid measuring cup, and measuring spoon.
The recipe booklet has amazing recipes, and you can find more on the special website we've dedicated to this amazing little bread maker. Check out recipes like Party Bread and Matcha Swirl Bread. Best of all, we've loaded eight how-to videos to help you perfect your bread and dough making skills!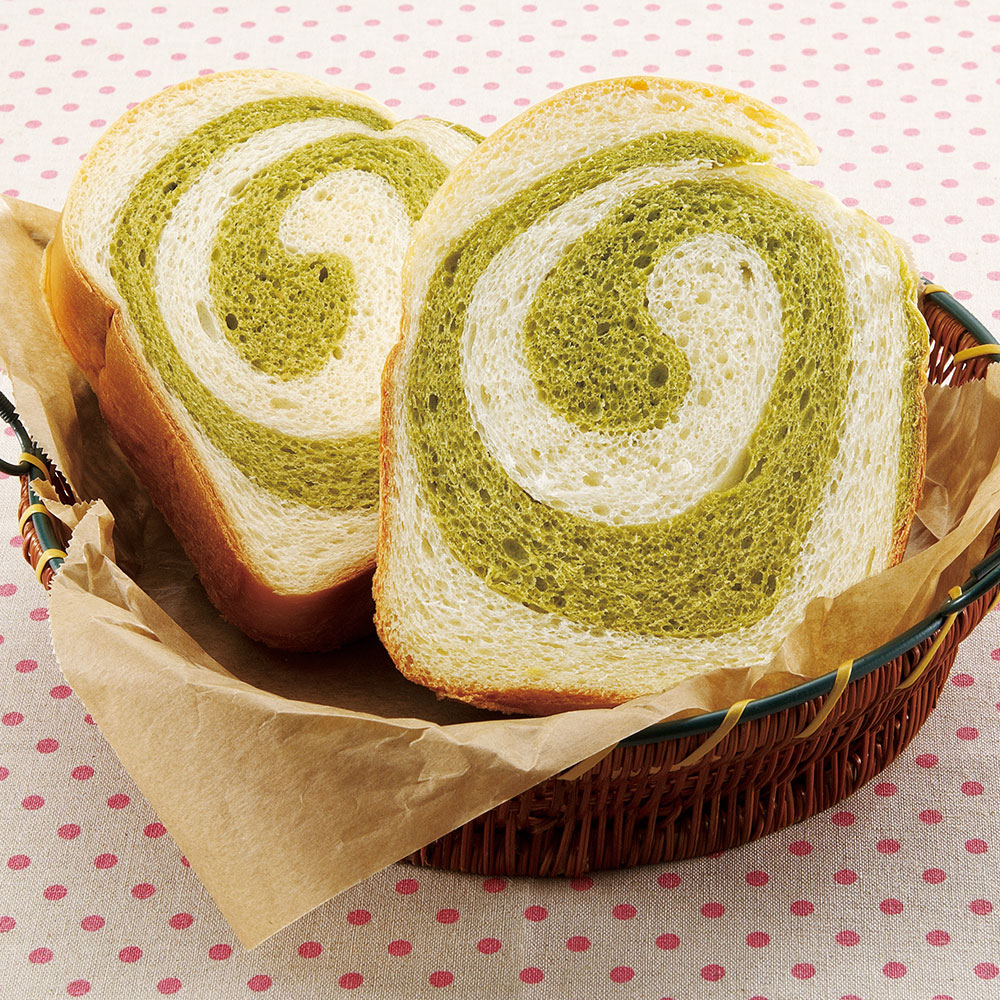 If you're already an owner of the Home Bakery Maestro® Breadmaker, share your favorite creations with us below. And if not…get one now!
---