At Zojirushi, we're all about designing that perfect vacuum insulated bottle, mug or tumbler, whether you're taking your favorite beverage with you while you're out or while you're sitting at home or the office.
Our latest bottle – the Stainless Bottle (SJ-TG08/10) – is one of our most versatile. Its gorgeous sparkling stainless steel finish and sleek black lid and strap make it stylish. It works on the go, whether you're outdoors, at work or traveling, and it's packed with a host of features.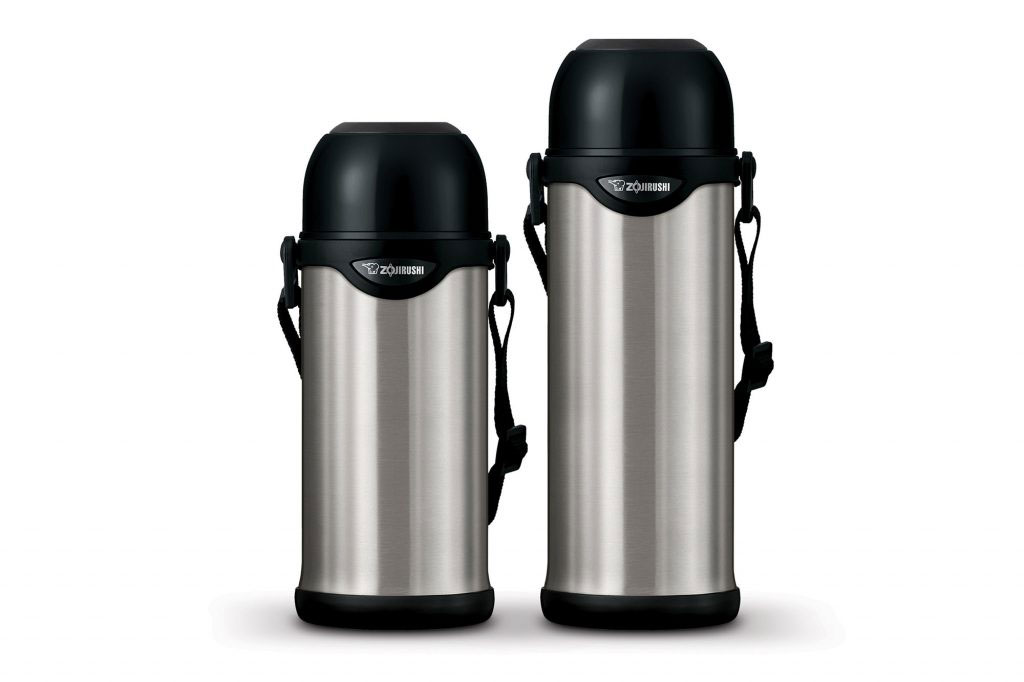 Along with the beautiful finish, this Stainless Bottle is made using Zojirushi's superior vacuum insulation technology. The air between the outer and inner layers of the stainless steel is removed, so heat is blocked from transferring through the layers of steel, greatly minimizing the temperature change of your beverage. We even guarantee our vacuum insulation with a five year warranty on heat retention.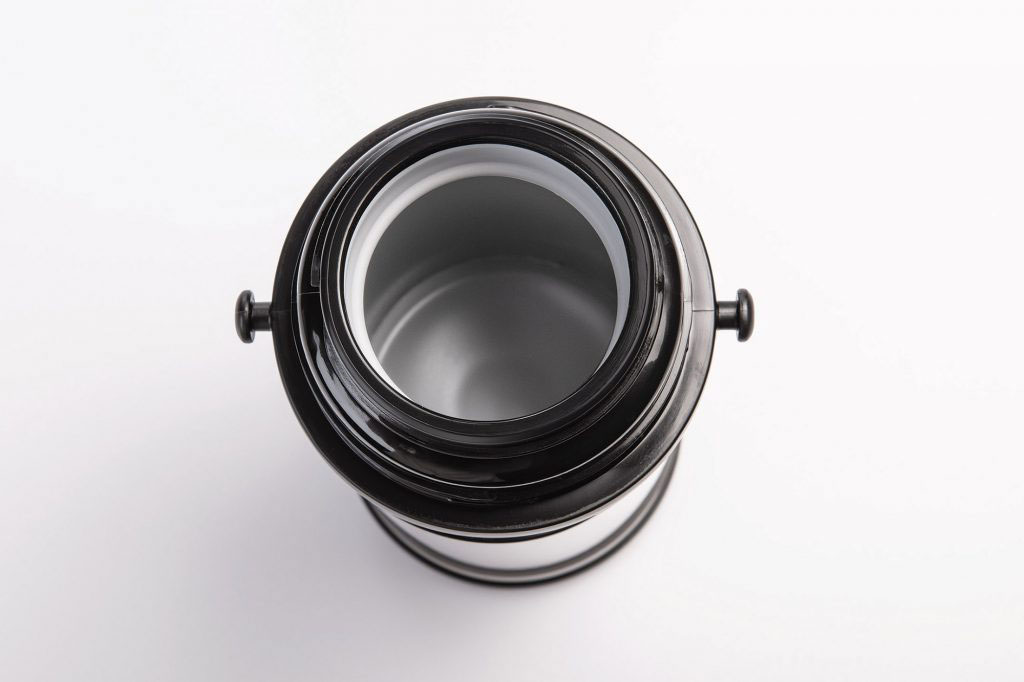 The extra-wide 2-inch opening makes it easy to fill, even with full-sized ice cubes, and the nonstick coated interior ensures that the bottle is simple to clean. Plus, all areas that come into contact with your beverage are BPA-free.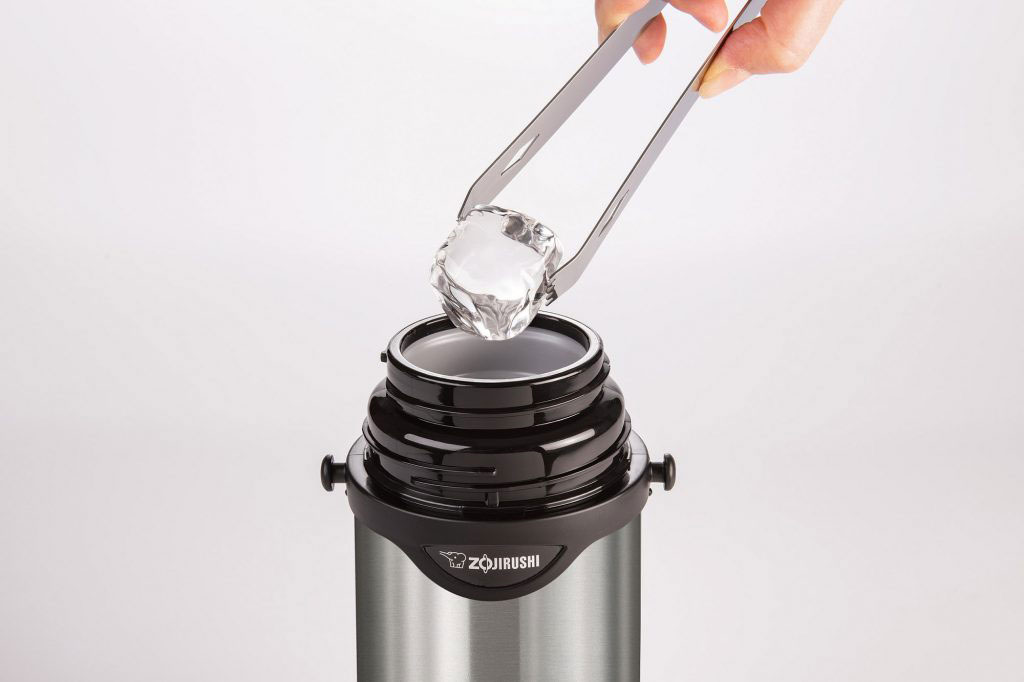 The bottle's lid is one of our favorite features. The lid doubles as a standalone cup. You can take a hot drink with you, pour a cup when you're ready, and keep the rest of the beverage fresh and ready to enjoy later. You can even use the lid to share your drink while maintaining hygiene. And the one-touch button on the stopper allows for smooth pouring through the spout. Imagine going to your favorite sporting event, and being able to not only bring your own sencha tea with you, but being able to sip it just like you would at home.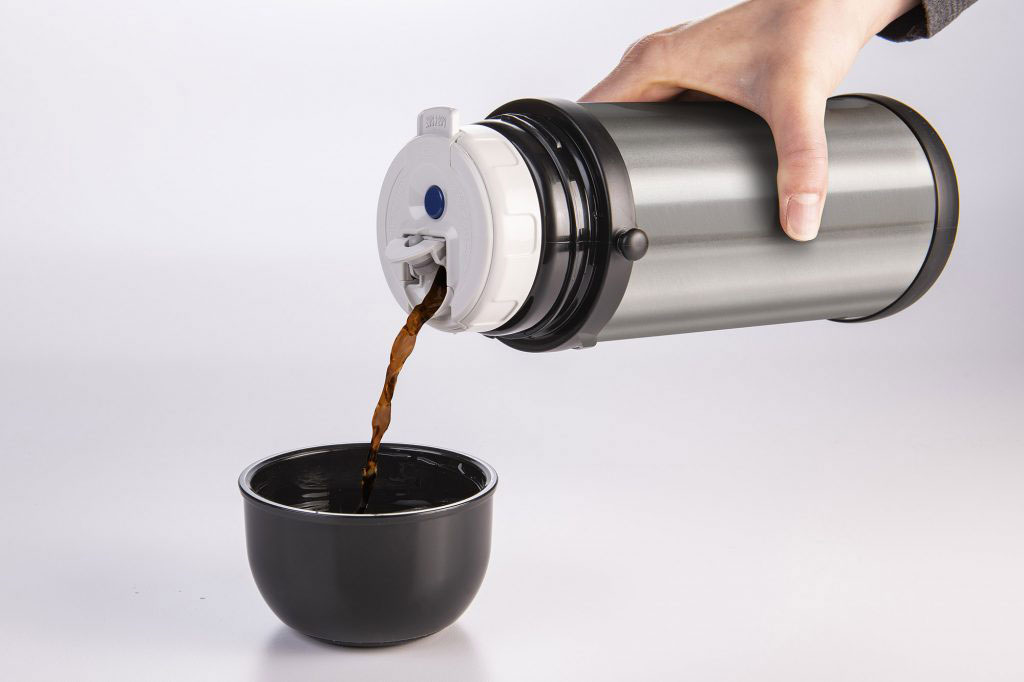 Because we know many of our customers would use the bottle for hot beverages, as well as cold ones, we've incorporated smart design features like a stopper gasket to prevent leaks, and a small taper below the opening of the bottle to indicate the maximum fill line. And the adjustable carrying strap makes it even more convenient.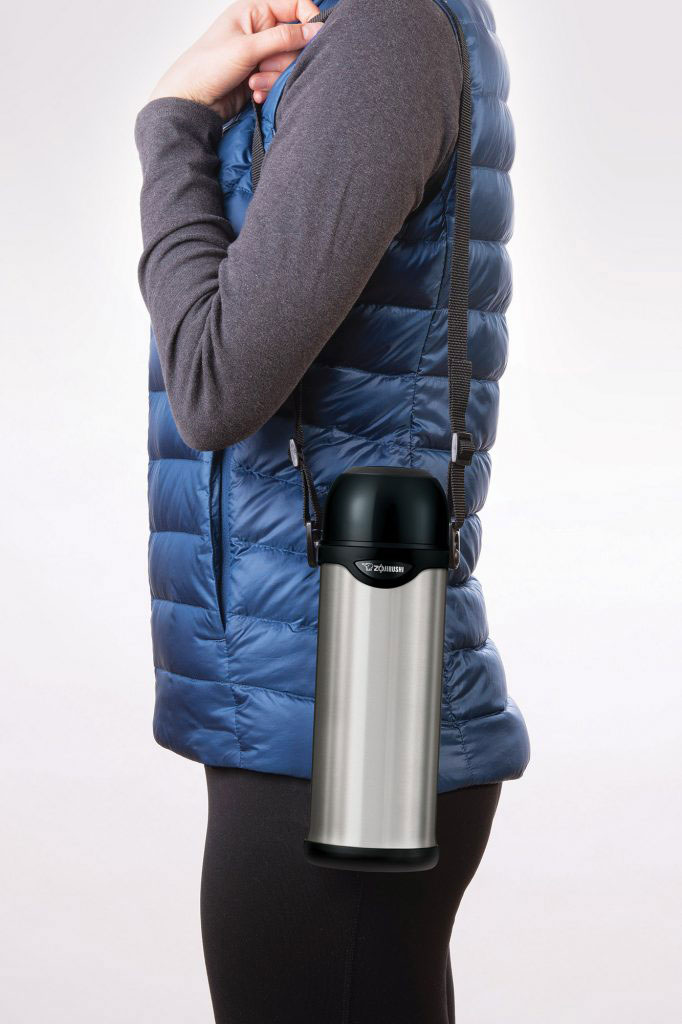 This stainless bottle is made of high-quality 18/8 stainless steel and comes in two sizes – 27 oz. and 34 oz.
Check out this bottle to add to your collection, and as always, let us know how you use your favorite Zojirushi bottle!