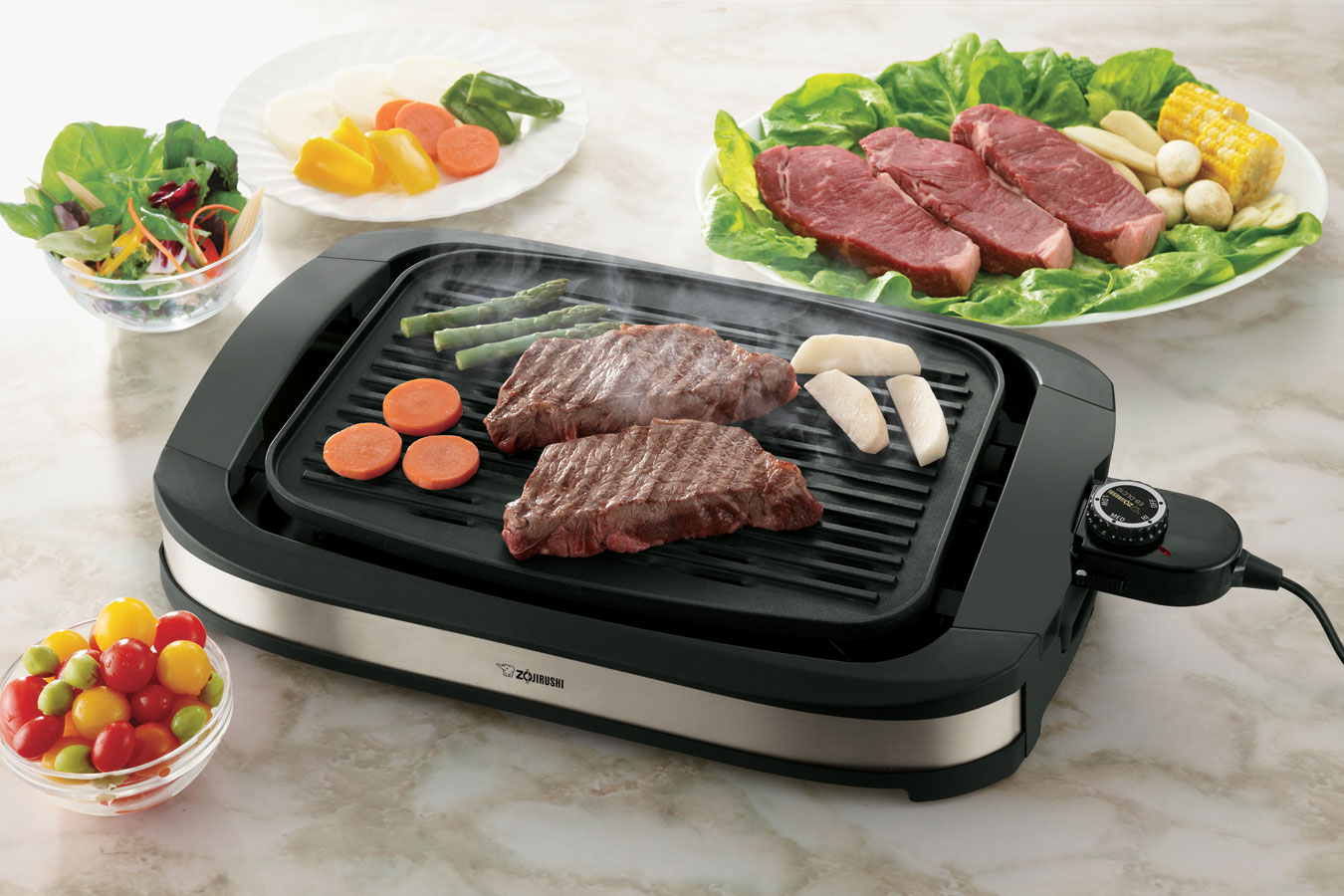 It's June, which means Father's Day is right around the corner! To help you create the perfect itinerary for Dad and take some of the weight of planning off your shoulders, we've put together a Father's Day menu, featuring our product of the month — the Indoor Electric Grill EB-DLC10.
This versatile home appliance has a large grilling surface, an enhanced dual-layer nonstick coating, and variable heat settings to make a day of grilling for dad effortless and enjoyable, all through the simple use of just this single appliance.
This grill has a stylish stainless-steel body, is mighty with its 1,500-watt high-powered heating element, and is thoughtfully designed to direct oils away for healthier tasty foods.

Not only can you show him how much you appreciate him with your fresh, home-cooked meals, but with its easy-to-clean design and dishwasher-safe drip tray, you can spend more time making new memories with Dad with zero hassle. Let's get cooking!
Breakfast in Bed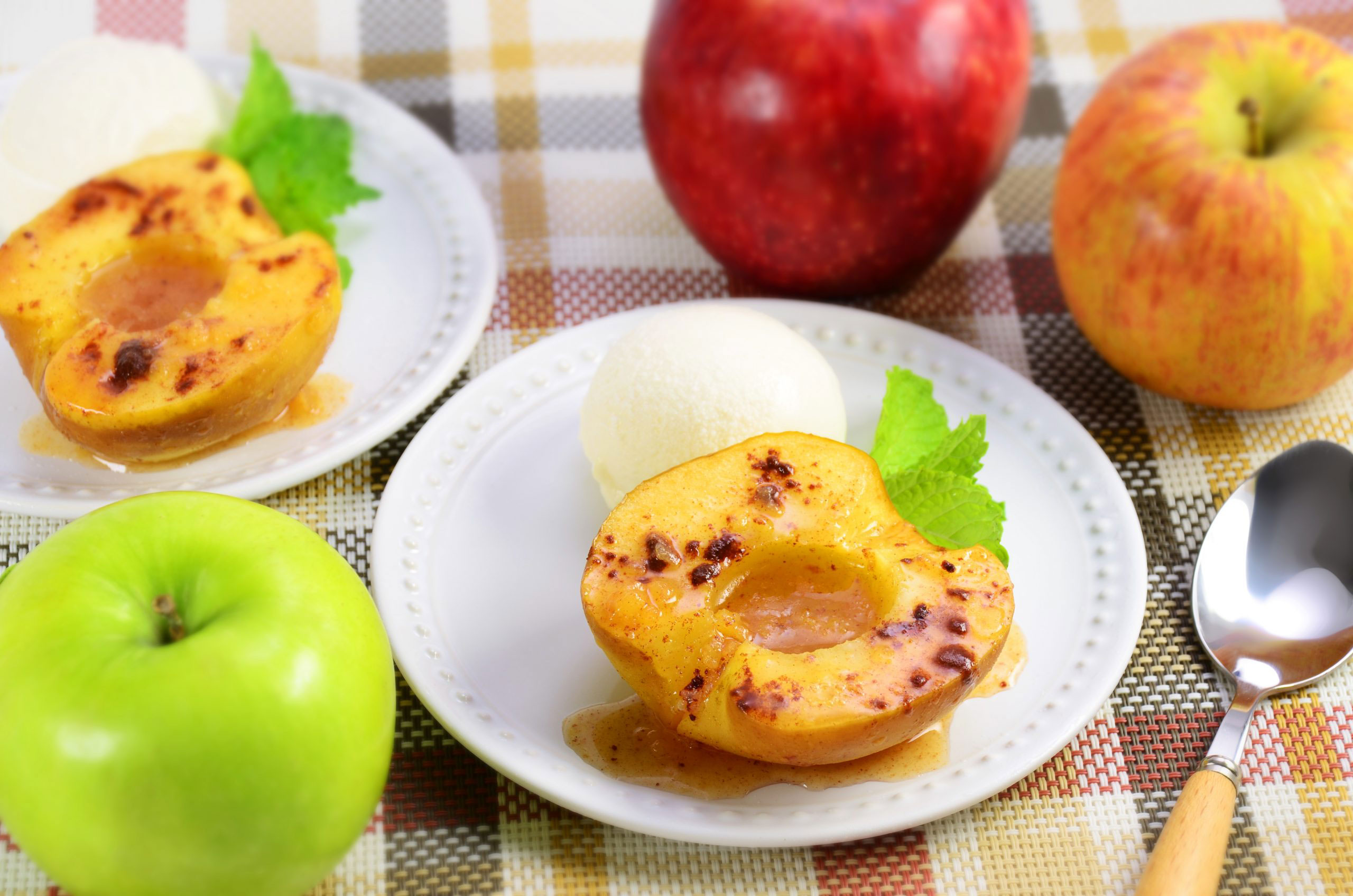 It's usually Mom who gets breakfast in bed, but who says Dad shouldn't get the full experience, too? For a sweet, indulgent breakfast that'll make him feel like a king, whip up our Baked Apples in Foil. This dish only requires an apple, some sugar, lemon juice, cinnamon, butter, and about 15 minutes to grill. Once the apple is roasted and caramelized, add a scoop of vanilla ice cream and a sprig of mint to complete the final dish. Breakfast is served! Don't forget to brew plenty of coffee with our lineup of coffee makers and water boilers.
Expert Tip: Zojirushi grills and griddles come with long power cords, and the heated plate is covered by a cool-touch body, so they can be used safely at the table.
A Lunch to Long For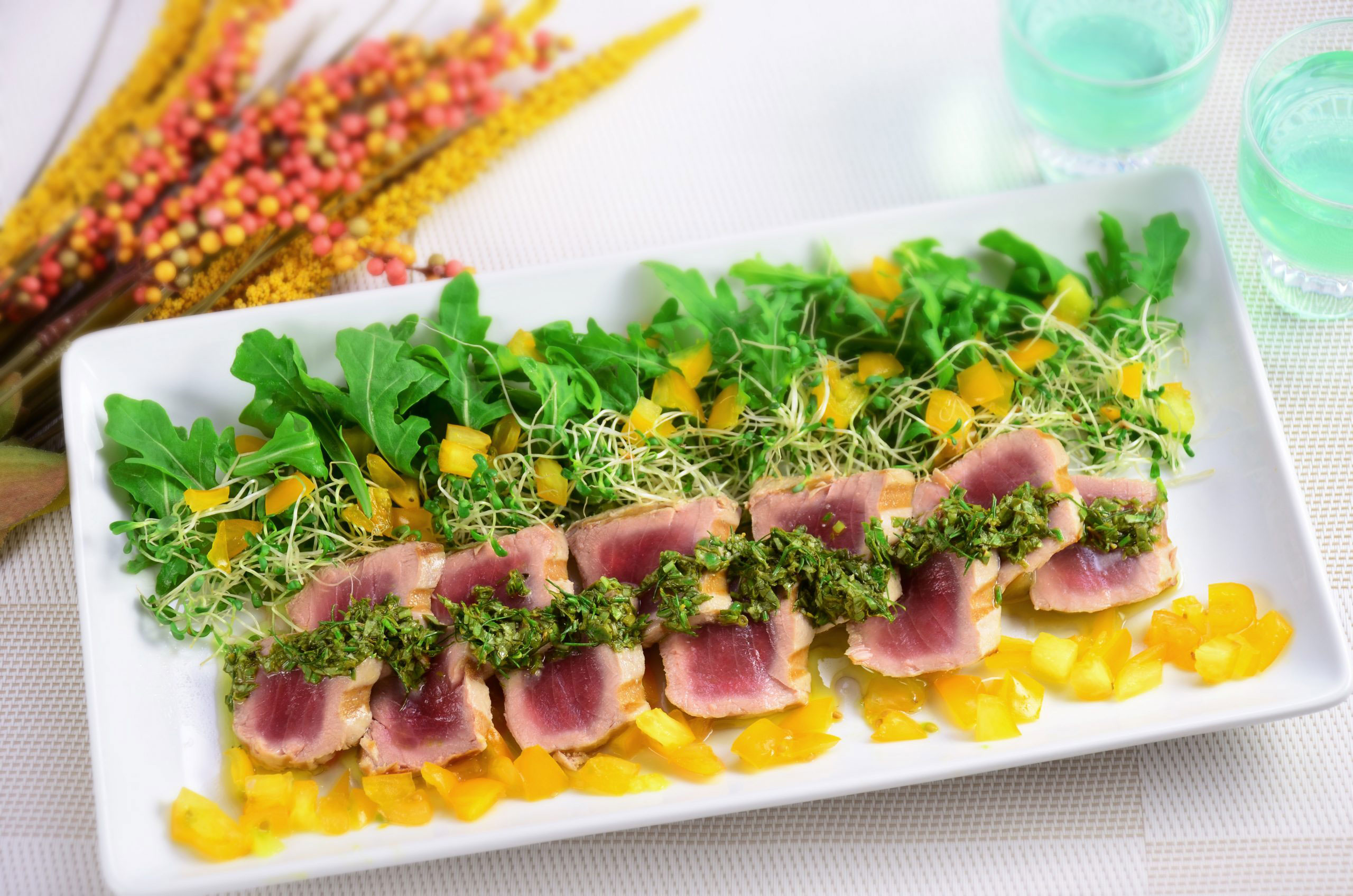 A light and beautiful Seared Tuna with Herb Dressing for lunch, is light yet decadent to accompany daytime activities. This dish is paired with a citrus dressing, which adds a fresh brightness to the tuna. Serve with a side salad of greens for some delicious and nutritious balance.
Turn on the Electric Grill on HI to preheat for 6 minutes, and continue on to prep the tuna. The entire recipe should take about 20 minutes. Are you getting hungry looking at these dishes? We are, too!
Pro Tip: Safety is important here at Zojirushi. All Zojirushi grills and griddles have a feature that prevents the appliance from heating unless everything is installed properly. If you're having trouble setting up your appliance, send a message to our helpful Customer Service Team! 
Dinner and a Movie

The grand finale of the day ends with a mouthwatering Coffee Marinated Grilled Steak with Garlic Soy Sauce and a colorful accouterment of grilled vegetables on the side. All of Dad's friends are sure to be jealous.
The best part about this meal is that you can enjoy it outside, but also in the comfort of your own home. Impress Dad with your grilling skills by setting up the Indoor Electric Grill EB-DLC10 on the kitchen table, or better yet, in front of the TV for a true "dinner and movie" experience. While Dad picks out his movie of choice, you can prep the steak and veggies for easy grilling on the tabletop.
For the grilled steak, coffee is a secret ingredient that works as a double whammy: it helps tenderize the steak while also adding a well-rounded and savory flavor. The fresh garlic marinade adds a sweet, spicy, and umami finishing flourish, and the charred veggies make the perfect pairing for the main course.
Before you turn in for the night, remember that the grills and griddles should be cleaned after every use. First, use a paper towel or soft cloth to wipe off burnt foods while the plate is warm. Then the plate or grill should be hand washed with a soft sponge and a mild dishwashing liquid. Don't forget the underside of the grills and be sure to not submerge the plate in water! The plate should be wiped with a well-wrung sponge and finally wiped dry with a soft cloth. Don't forget to give the control knob and base a wipe too, so it's not greasy next time.
Now that the day of grilling is over, how did it go? Did you have any great adventures with Dad? Do you have any other Father's Day recipes you'd like to share that you can make on the Indoor Electric Grill EB-DLC10? Let us know by reaching out on social and by tagging your photos with #Zojirushi on Twitter, Facebook or Instagram!