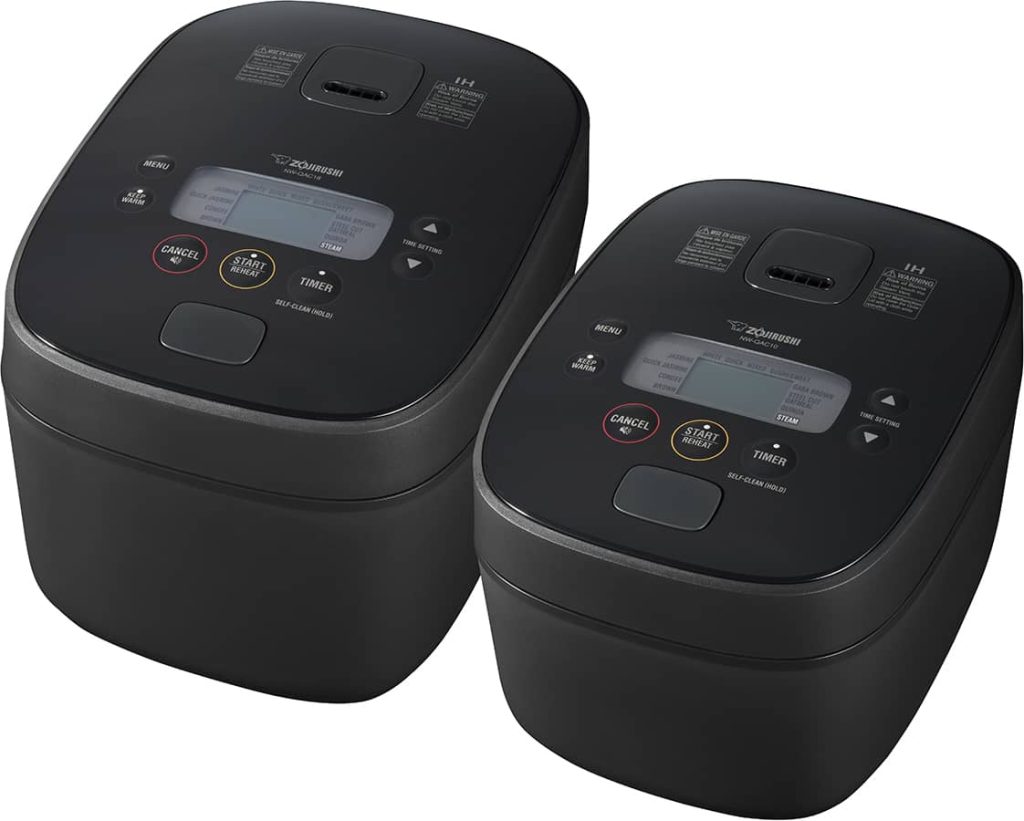 Are you tired of cooking rice on the stovetop? Do you wish you could enjoy perfectly cooked rice every time you cook rice? If so, you need a Zojirushi Induction Heater (IH) rice cooker! Induction heating is a more efficient way to cook rice than traditional heating methods, which means that your rice will cook more evenly, produce fluffier rice, and will improve the deliciousness of your rice. If you haven't met our IH rice cookers before, let us introduce you.
What is Induction Heater (IH) Technology?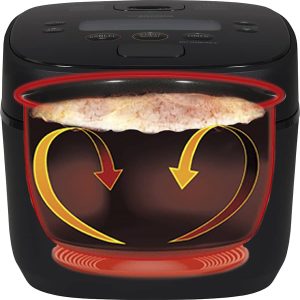 IH technology utilizes electromagnetic energy, which uses the cooking pan as a conductor, generating heat instantly. Unlike traditional rice cookers that rely on conventional heating elements or a heating plate, the electromagnetic waves of the IH rice cooker generate quick and even heat within the inner cooking pan. This enables rapid and efficient heating, cooking the rice from all angles and eliminating any potential for unevenly cooked grains.
The Zojirushi IH Rice Cooker Lineup
Zojirushi offers a diverse range of IH rice cooker models, each designed to cater to your unique needs and preferences. Take a look at them below: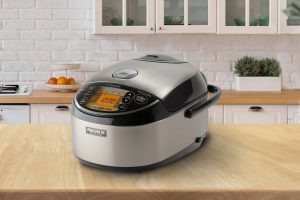 The Pressure Induction Heating Rice Cooker & Warmer uses pressurized cooking and AI (Artificial Intelligence) to cook perfect rice. Platinum infused nonstick inner cooking pan helps the rice cook sweeter. Pressure cooking helps turn beta starch into alpha starch for softer and easier to digest rice. Includes convenient settings like Jasmine, Congee, and Steel Cut Oatmeal settings.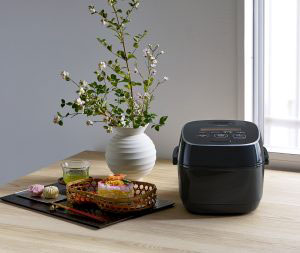 Made in Japan with precision, the Pressure Induction Heating Rice Cooker & Warmer combines automatic pressure, artificial intelligence, premium convection, superior IH technology, and an iron coated platinum infused nonstick inner cooking pan to create perfect rice. Its exclusive "My Rice (49 ways)" setting will ensure that it cooks perfect rice tailored to your tastes, all while looking sleek and elegant. it will surely become a permanent fixture in your kitchen.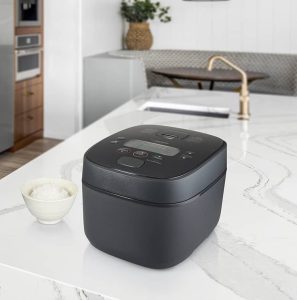 This Japan-made Induction Heating Rice Cooker & Warmer uses superior Induction Heating (IH) technology to generate high heat and makes fine heat adjustments, which result in fluffier and more aromatic rice. The sleek and elegant flat-top design with an integrated control panel brings your kitchen to the next level.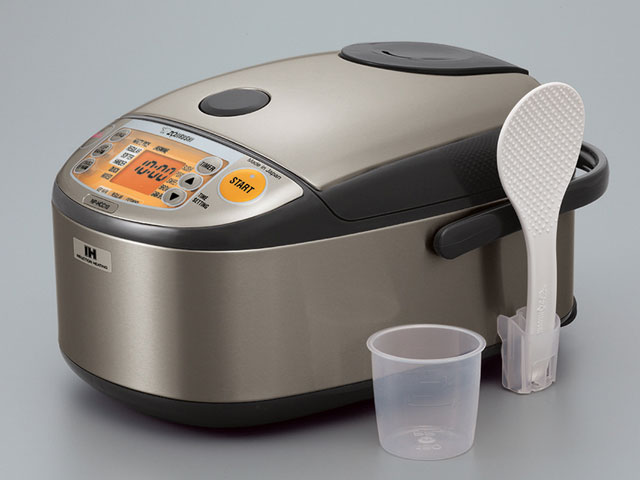 If you are looking for a classic and timeless stainless steel look combined with our advanced Induction Heating System, then this is the one for you. The Induction Heating System Rice Cooker & Warmer uses high-tech Induction Heating (IH) technology to heat the inner cooking pan. Because of this special heating method, the rice cooker is able to make precise temperature adjustments to cook exceptional rice.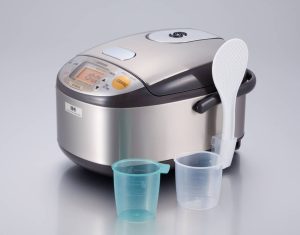 The 3-cup capacity Induction Heating (IH) System Rice Cooker & Warmer is ideal for singles and smaller families. It cooks as little as 1/2-cup of rice and takes up minimal space. Superior IH technology efficiently prepares flawless rice every time, even with smaller portions.
A Closer Look: Features & Functions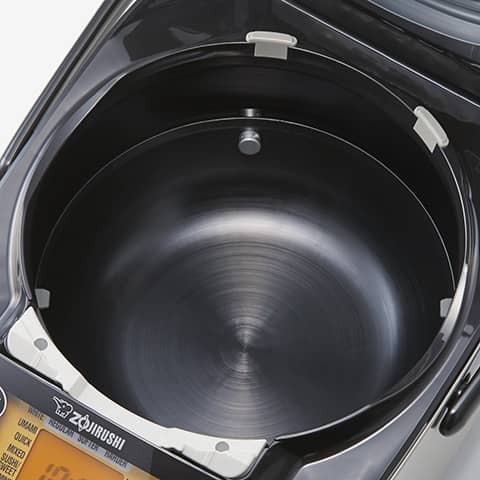 Zojirushi IH rice cookers have a variety of other features that make them the perfect kitchen appliance for any home cook. These include:
Micro Computerized: The rice cookers are equipped with a microcomputer that controls the cooking process precisely, ensuring that your rice is cooked perfectly every time.
Multiple cooking functions: In addition to cooking white rice, these rice cookers can also cook brown rice, sushi rice, porridge, and a variety of other grains.
Keep warm function: The rice cooker will keep your rice warm for up to 24 hours, so you can enjoy fresh, hot rice whenever you want.
Easy to clean: The inner cooking pan is non-stick coated, making cleanup a breeze.
Investing in a Zojirushi rice cooker means investing in quality and durability. Crafted with precision and built to last, our IH rice cookers are engineered to stand the test of time, providing you with years of culinary excellence. Cooking rice will never be the same!
To learn more about Zojirushi rice cooker technology, read our rice cooker guide. And remember to share your comments and rice ideas with us on Twitter, Facebook, or Instagram! #Zojirushi #ZoFan