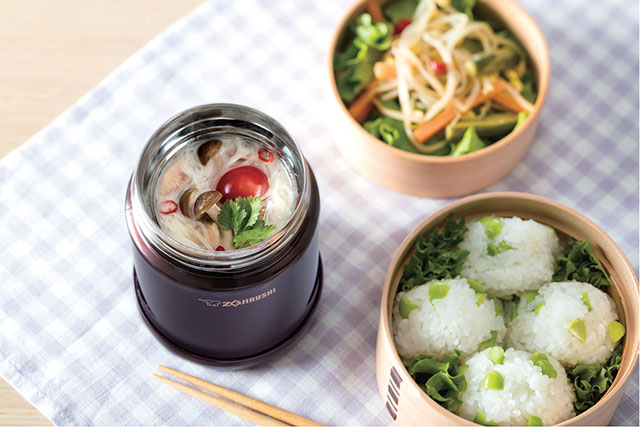 We are so excited to feature our Stainless Steel Food Jars (SW-EAE35/50 and SW-FCE75) this month!
They come packed with practical features and in fantastic new colors!
The food jars provide a convenient, versatile way to enjoy fresh foods on the go, wherever you are, especially when you need to take foods to a location where a refrigerator or microwave may not be readily available. They come in three different sizes, with the SW-EAE model available in 12 and 17 ounce capacities, and the SW-FCE model in a larger 25 ounce capacity.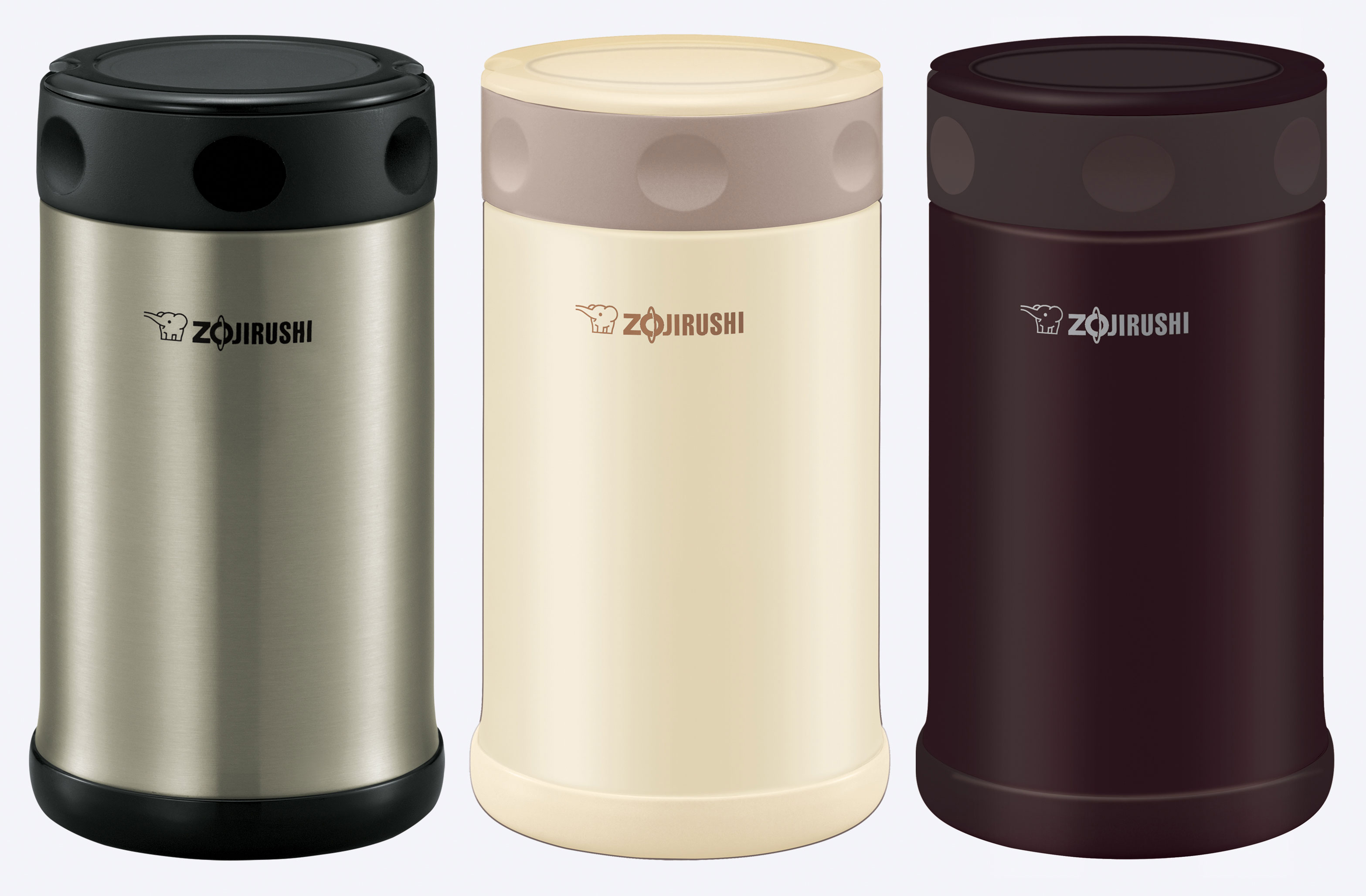 Each food jar uses Zojirushi's superior vacuum insulation technology, which keeps hot contents hot, or cold contents cold, for hours. By removing the air between the outer and inner layers of the stainless steel, heat is blocked from transferring through it, greatly minimizing the temperature change of your food or beverage. Dimples on the lid make it easier to grab and open the jar, and the tight-fitted lid with gasket seals to minimize leaks and maximize heat retention.
Like Zojirushi's other vacuum insulated products, these food jars are made of durable and sanitary 18/8 stainless steel and BPA-free plastic. The interiors utilize an electro-polished SlickSteel® finish that resists corrosion and repels stains, and the large 2 ½ to 2 ¾ inch openings makes it easy to fill and clean, as well as allowing for eating directly out of the jar.
Both the SW-EAE and SW-FCE models come in gorgeous colors, including Stainless, Aqua Blue, Shiny Pink, Cream and Dark Brown.
The range of foods that you can pack and store in these food jars is phenomenal. If you're craving soups, then these food jars are ideal for keeping your soup hot. Try a classic Chicken Noodle Soup or a Rich and Creamy Irish Potato Soup for lunch one day. If you're in the mood for breakfast, try Steel Cut Oatmeal To-Go in Your Food Jar or a savory Japanese style Thick and Hearty Veggie Porridge. And if you'd like a complete, filling meal, try our recipe for an Adventurous Couscous Medley. The coolest thing about these food jars is that you can even fill them with dessert and salad. Our Stacked Pasta Salad is amazing and our Red Cranberry Gelatin with Mixed Berries is the best!
There are so many uses for these food jars, and the various sizes make it perfect for individual portions and ones large enough to share. Try them out and tell us your favorite foods!