Did you know that we make carafes? Whether they're used for home, office, hospitality or other commercial use, our vacuum insulated carafes have always been a big part of our product lineup.
This year, we're excited to introduce our newest – and dare we say, most stylish – Glass Vacuum Carafe (AH-EAE10). This designer carafe has an iconic style and adds beauty and substance to any table.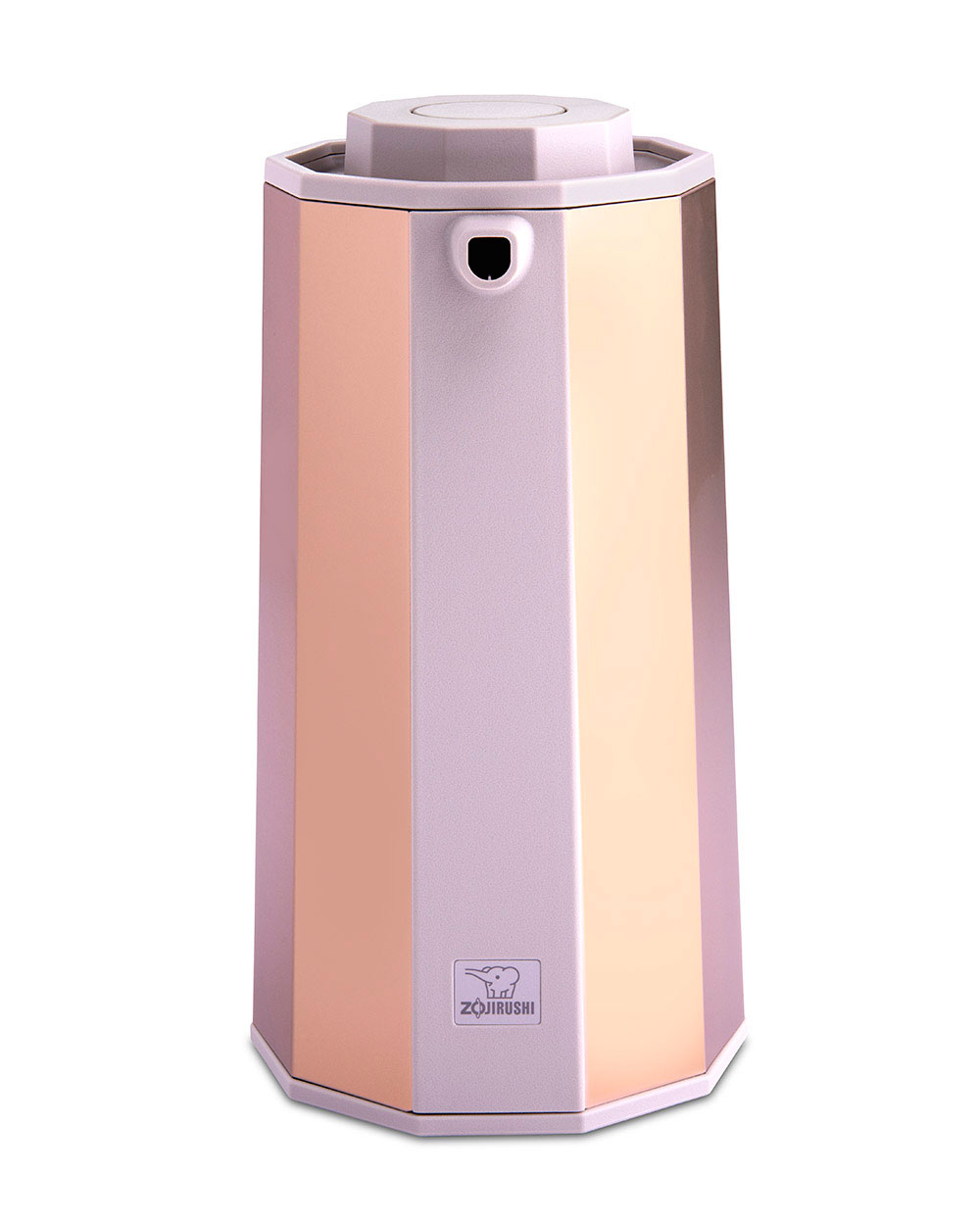 The unique vertical, decagonal shape of our carafe was conceptualized by David Tonge of The Division in London, who was inspired by classic Japanese design. According to David, he "wanted to create a unique and sophisticated flask which would have a strong impact on the table." He studied many different types of carafe designs and realized that most were rounded and had horizontal sections, just as a separate base or top. David explored using a vertical construction for the carafe, and paired with Japanese aesthetic and design principles, resulted in the new AH-EAE10 model.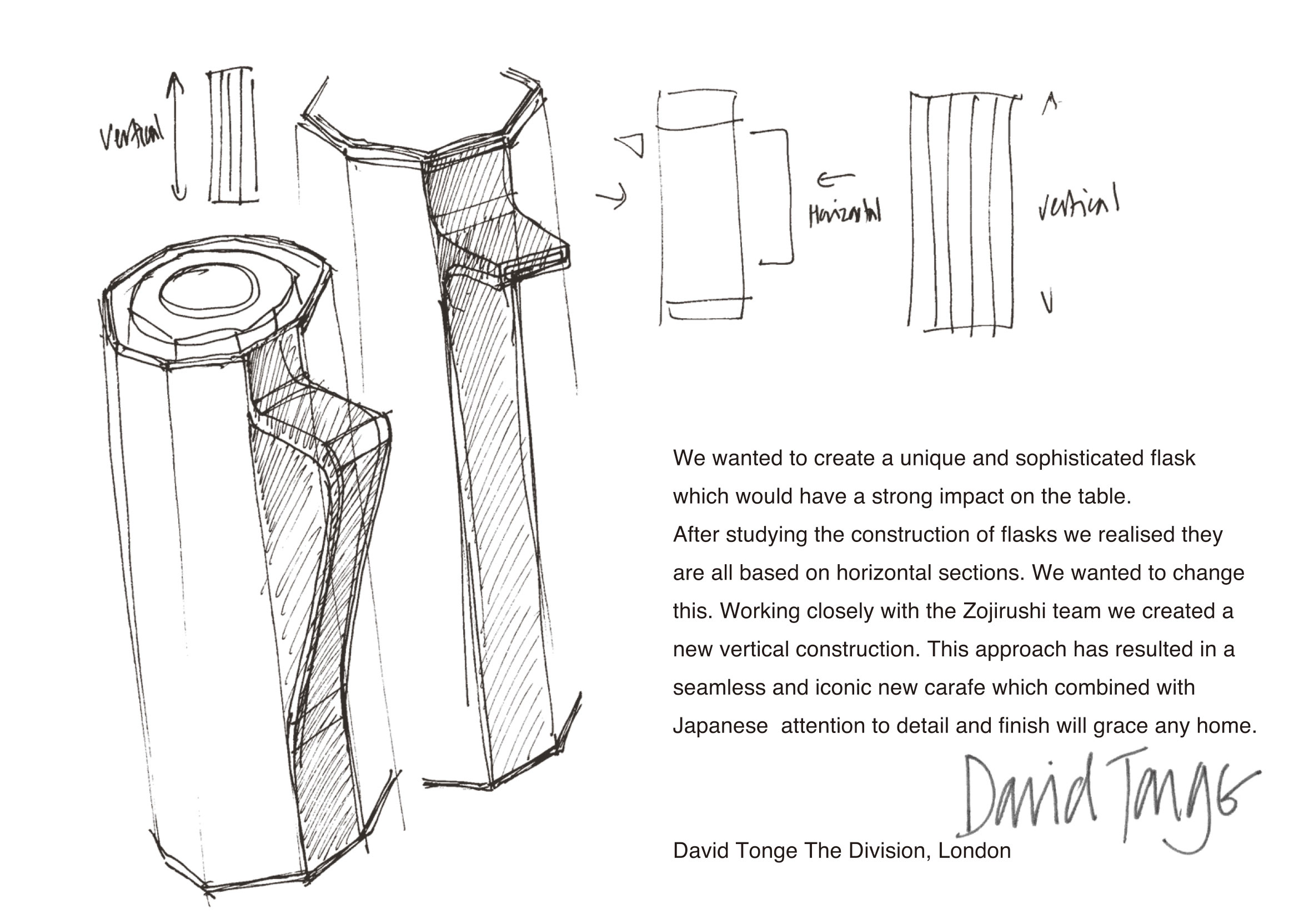 The carafe is made in Japan, and holds 34 ounces of liquid. It comes in four gorgeous colors: Silver, Black, Red and Gold.

Of course, it wouldn't be a true Zojirushi product if it wasn't functional as well as beautiful. The inside of the carafe utilizes a specialized vacuum liner made of premium, medical-grade-equivalent borosilicate glass, which is durable and stain- and odor-resistant. The glass has been tested by a third-party laboratory and rated EP/USP Type I, same as medical grade glass, ensuring that it's strong and of the highest quality.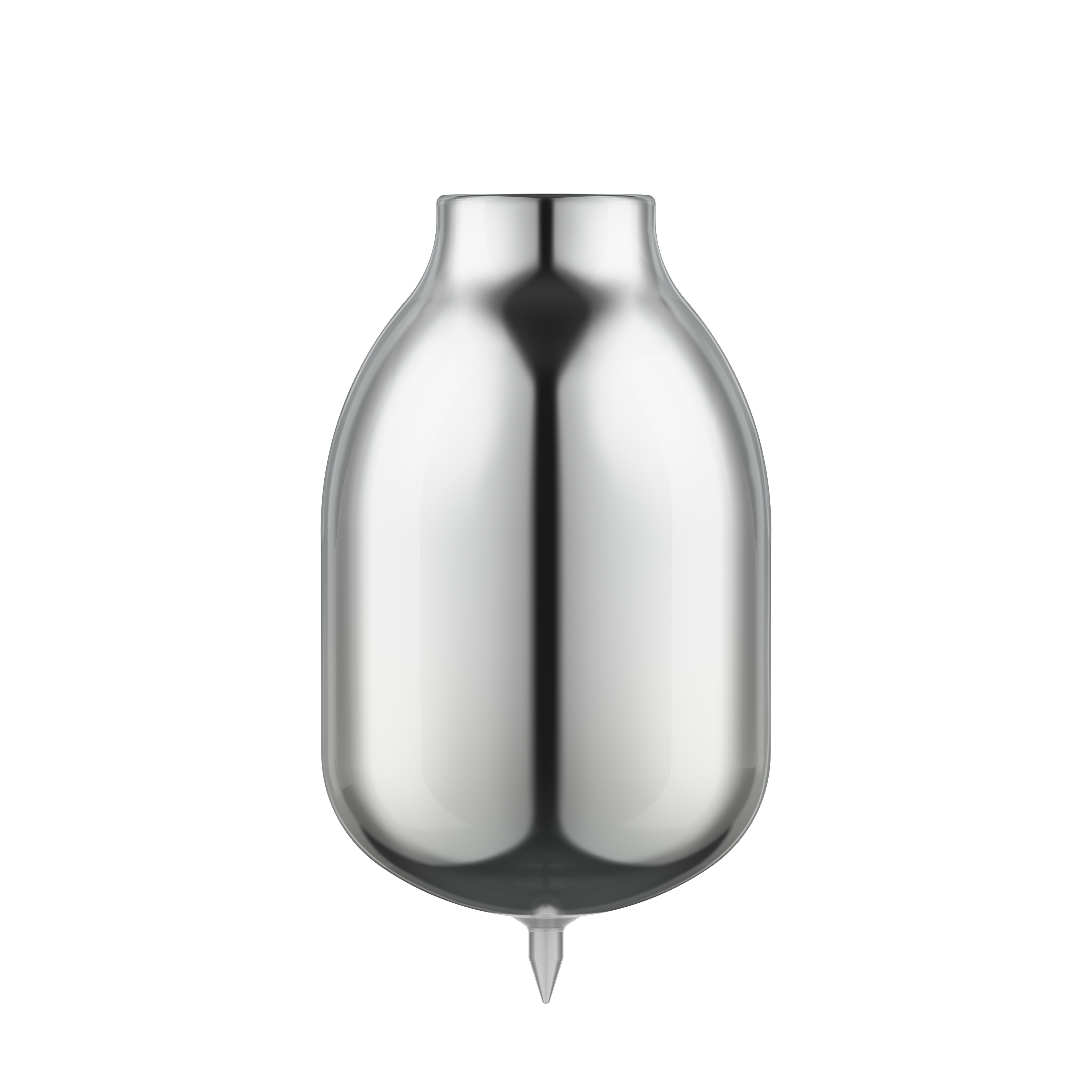 The glass liner also provides superior heat retention, using our vacuum insulation technology. As with our other vacuum insulated products, the air has been removed from between the inner and outer layers, preventing heat transfer and keeping beverages hot or cold for hours.
The carafe accommodates most brewing attachments, for that perfect cup of coffee, and the sturdy handle and easy-to-use large push-button stopper allow liquids to pour out smoothly. Pour over coffees are easy to make with this carafe, and beverages like brewed hot tea, hot water or cold ice water stay fresh and at the optimal temperature.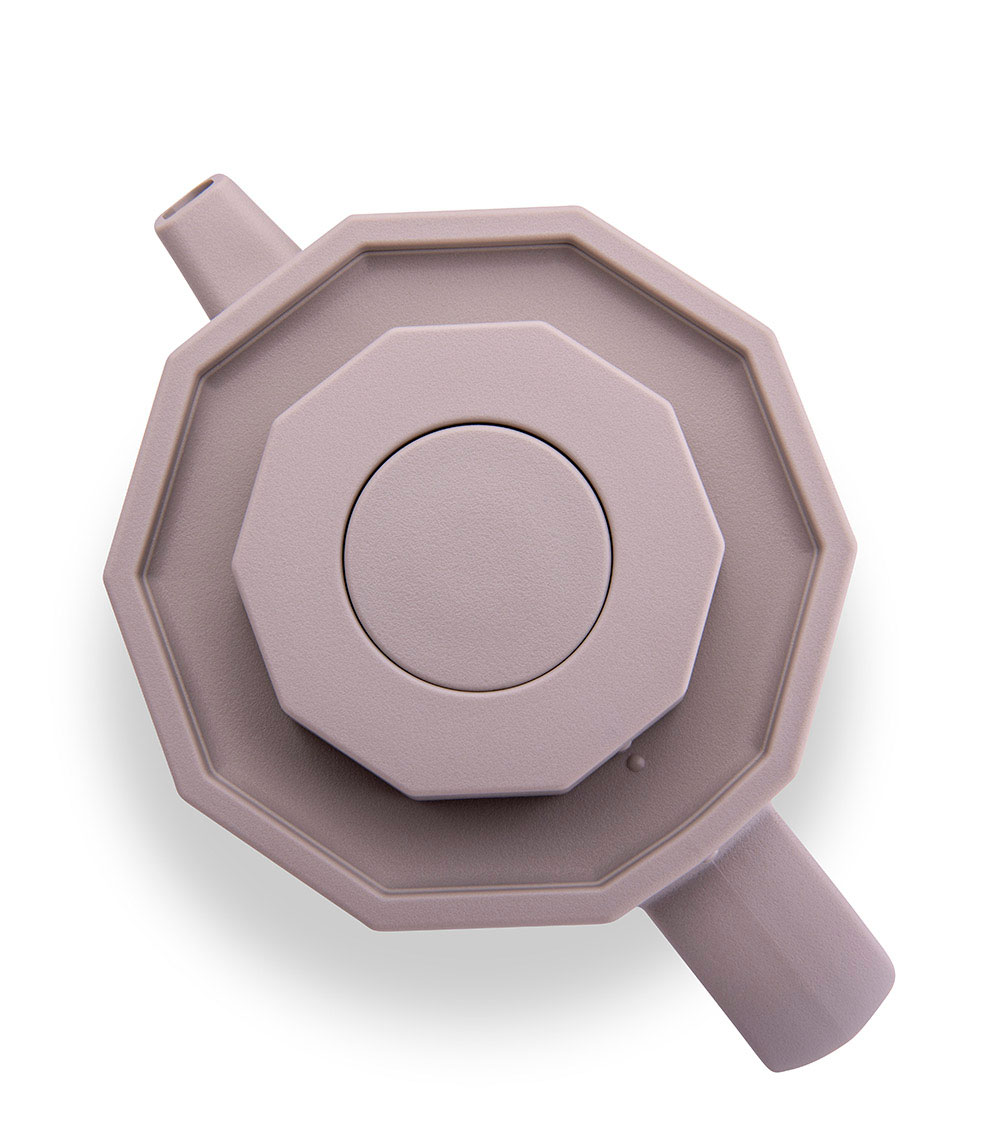 The smart features designed into our newest vacuum insulated carafe make it versatile to use. At home, use it to keep freshly brewed coffee hot all morning or fill it with ice water to serve at mealtimes. At the office, use it during meetings or in the breakroom. And for any hospitality-related event, be it a conference or wedding or show, use it to serve hot beverages easily.
Check out the new Glass Vacuum Carafe on the product page and let us know your favorite color and how you'll use it!