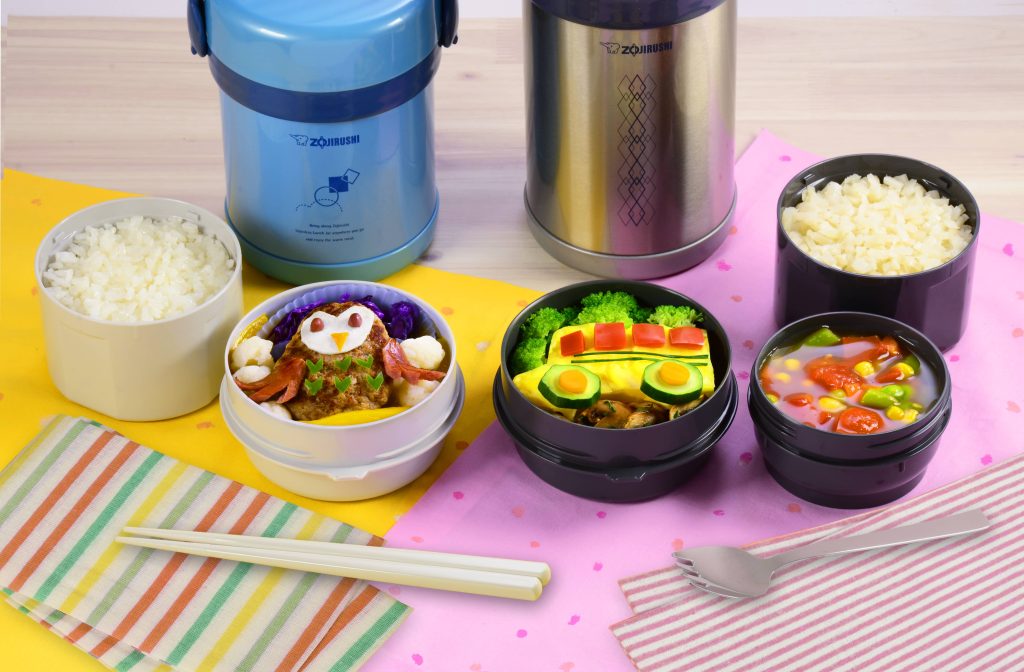 Hey, Zo Fans!
Picture this: delectable meals, fresh and flavorful, no matter where your day takes you. Whether you're packing lunch for work or school, Zojirushi's vacuum-insulated lunch jars are the perfect way to keep your food fresh and delicious all day. In today's blog, we'll give you a closer look at our entire lineup of lunch jars, so you can choose the perfect one to fit your lifestyle.
Meet the Lunch Jars
Our lunch jars are designed with advanced vacuum insulation technology to ensure your food stays hot or cold for hours. Crafted with a durable 18/8 stainless steel inner jar, these bento lunch jars offer superior durability and reliability while tight-fitting gasket seals in freshness. Get to know each of our lunch jars and the unique features that make them stand out:
Classic Stainless Lunch Jar SL-XE20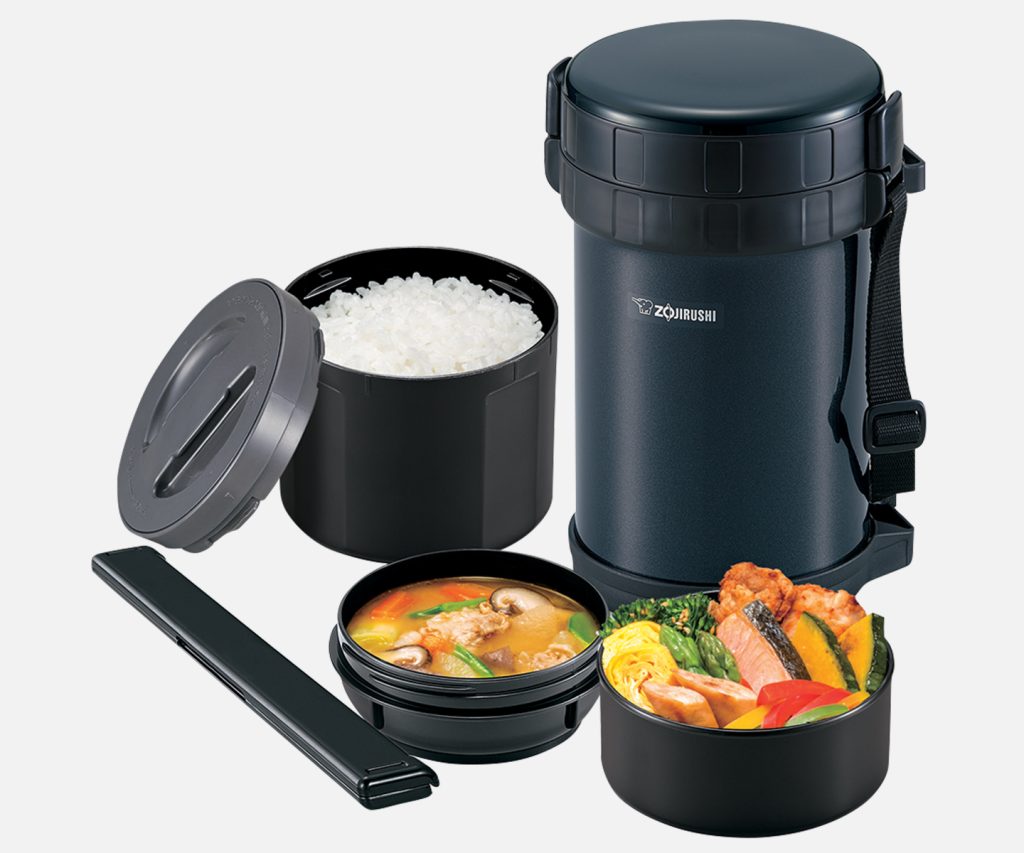 Enjoy generous meal portions with the spacious main container and two side containers.
Conveniently reheat your food with microwave-safe containers (except the lids).
It also includes chopsticks, a chopsticks holder, and a convenient carry strap for easy transport!
Mr. Bento® Stainless Lunch Jar SL-JBE14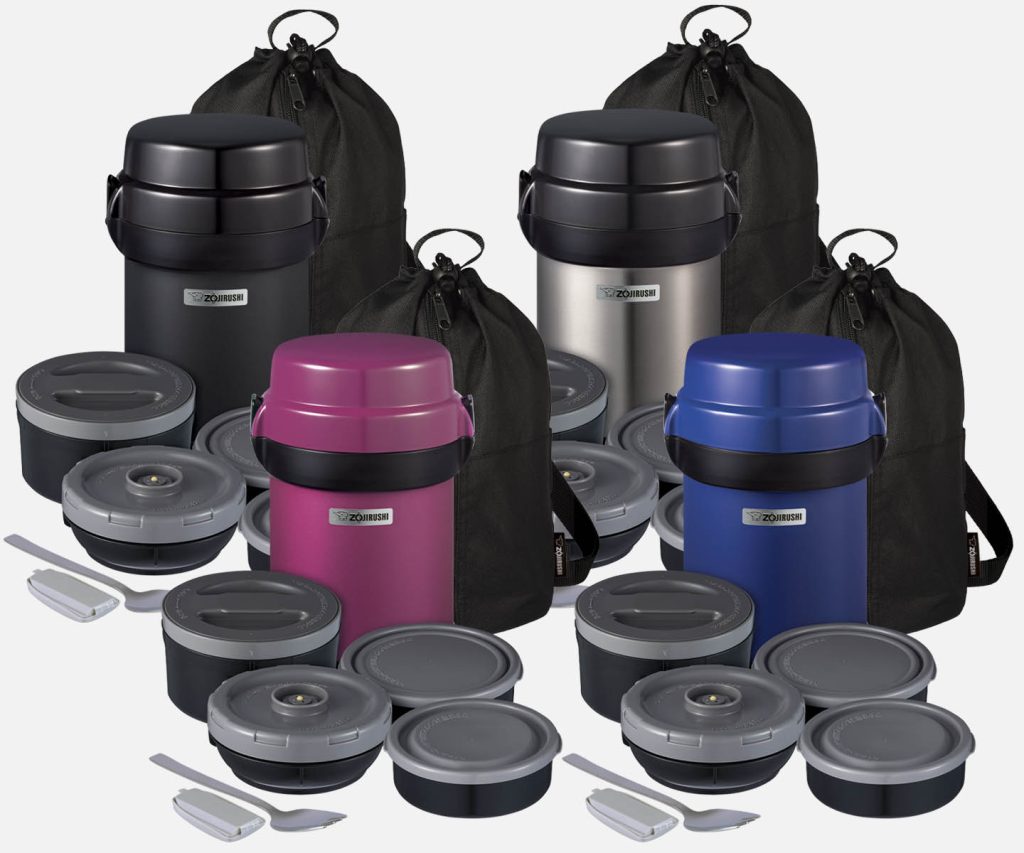 Indulge in multi-course meals with the main bowl, soup bowl, and two side bowls.
Stay organized and complete with the included carrying bag and forked spoon, creating a comprehensive on-the-go meal solution.
Choose from four available colors: Plum (-VZ), Blueberry (-AZ), Carbon Black (-BZ), Stainless (-XA).
Ms. Bento® Stainless Lunch Jar SL-MEE07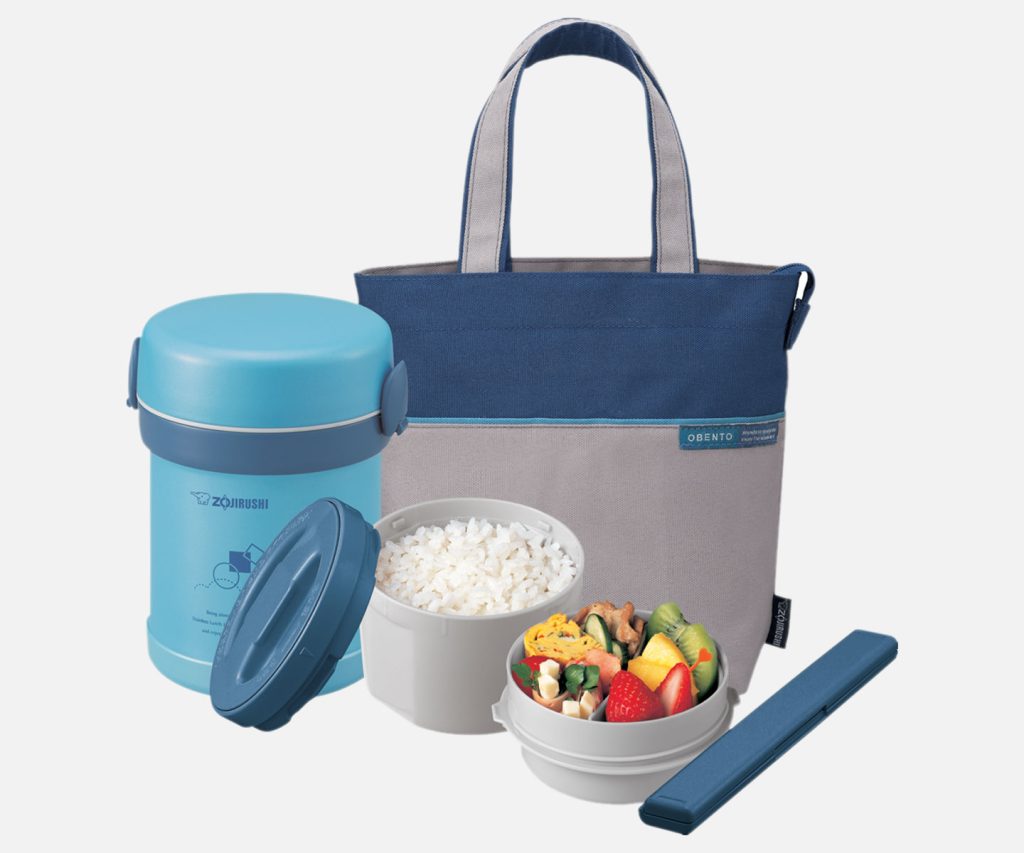 Embrace portion control and versatility with the soup bowl and two side bowls
Keep your different food items separate with the practical partition in the side bowl.
Travel confidently and enjoy your meal anywhere with the included tote that is large enough to accommodate a small drink and snacks.
Ms. Bento® Stainless Lunch Jar SL-NCE09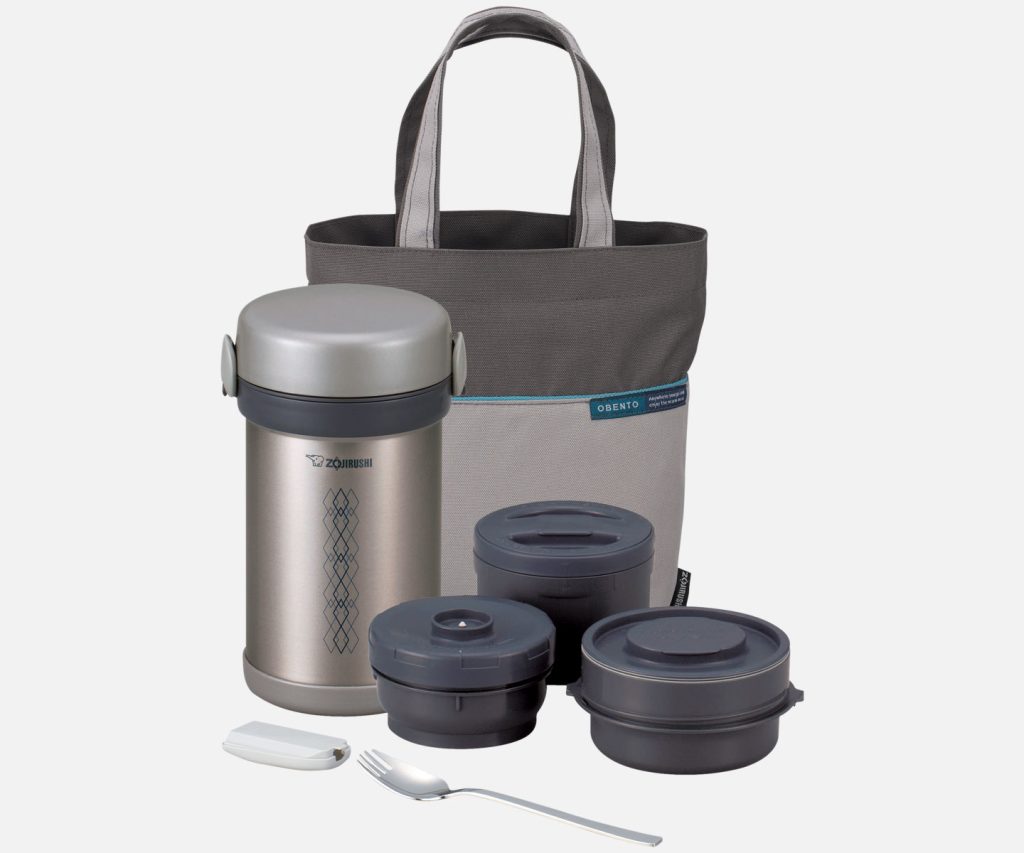 Experience simplicity and portability with a compact design, perfect for single-serve meals or snacks.
The large, washable carrying tote bag can also fit a beverage and snacks
Includes forked spoon with cover.
Classic Bento® Stainless Lunch Jar SL-GRE18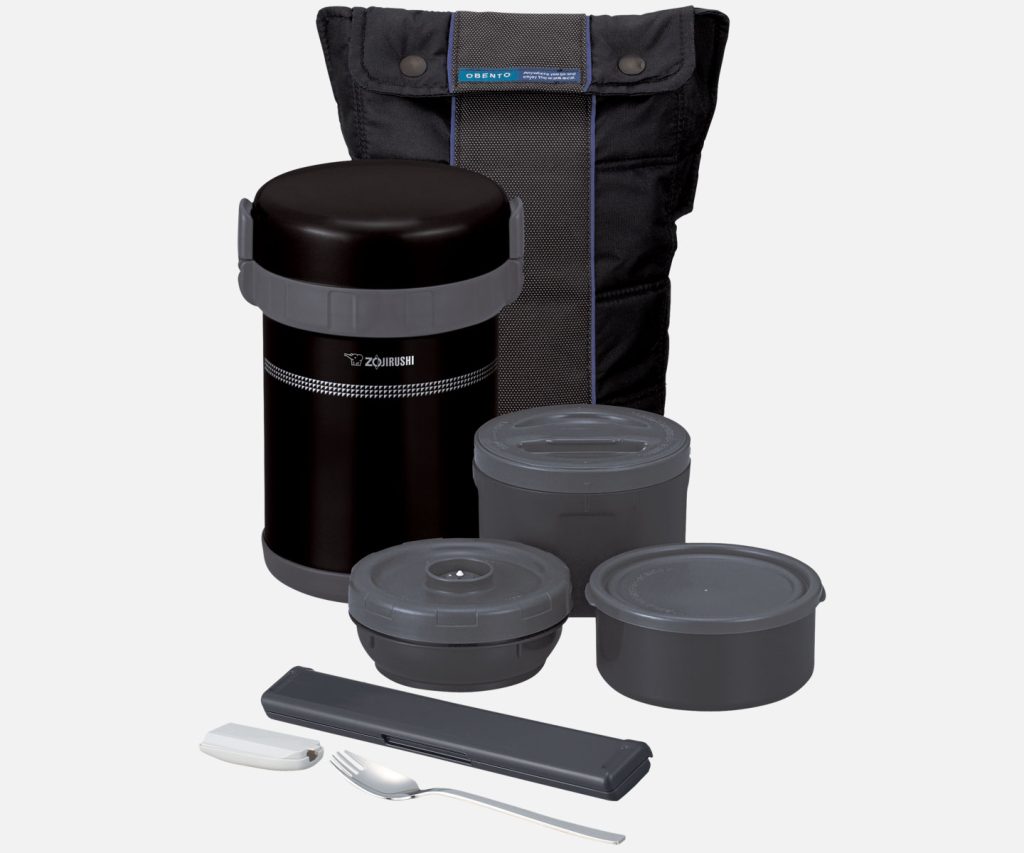 Take a complete meal with you with the help of the Classic Bento®. Not only does it include a pair of chopsticks with a protective cover but it also comes with a forked spoon.
The convenient carry strap and protective cover makes taking it with you a cinch.
3 microwaveable inner bowls, which also includes a bowl specially designed for soups.
Now that you've gotten to know our lunch jars, what do you plan on making for lunch?
Bento Recipes
Here are some school and work lunch ideas you can prepare for your Zojirushi bento sets, mix and match them as you like!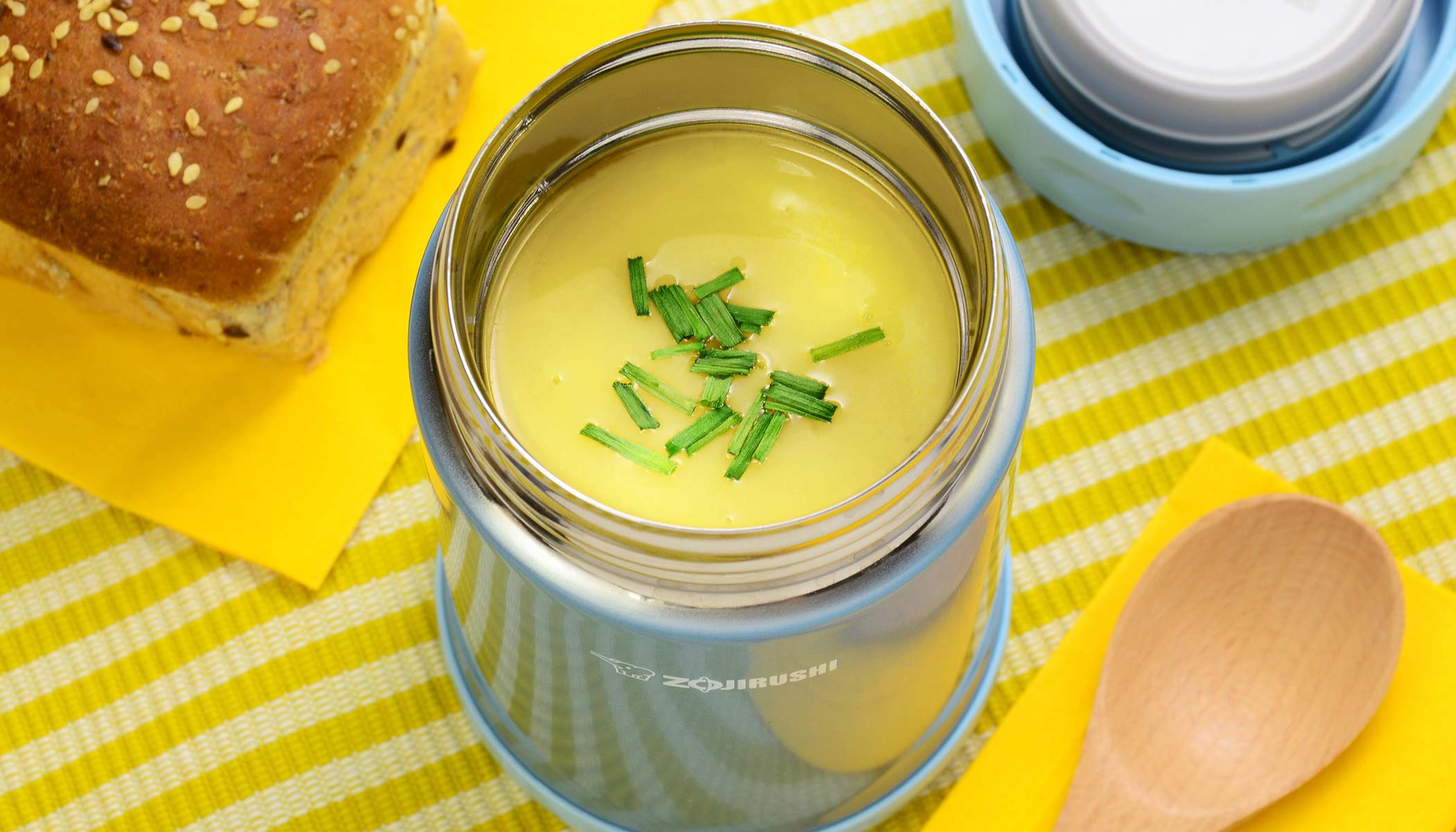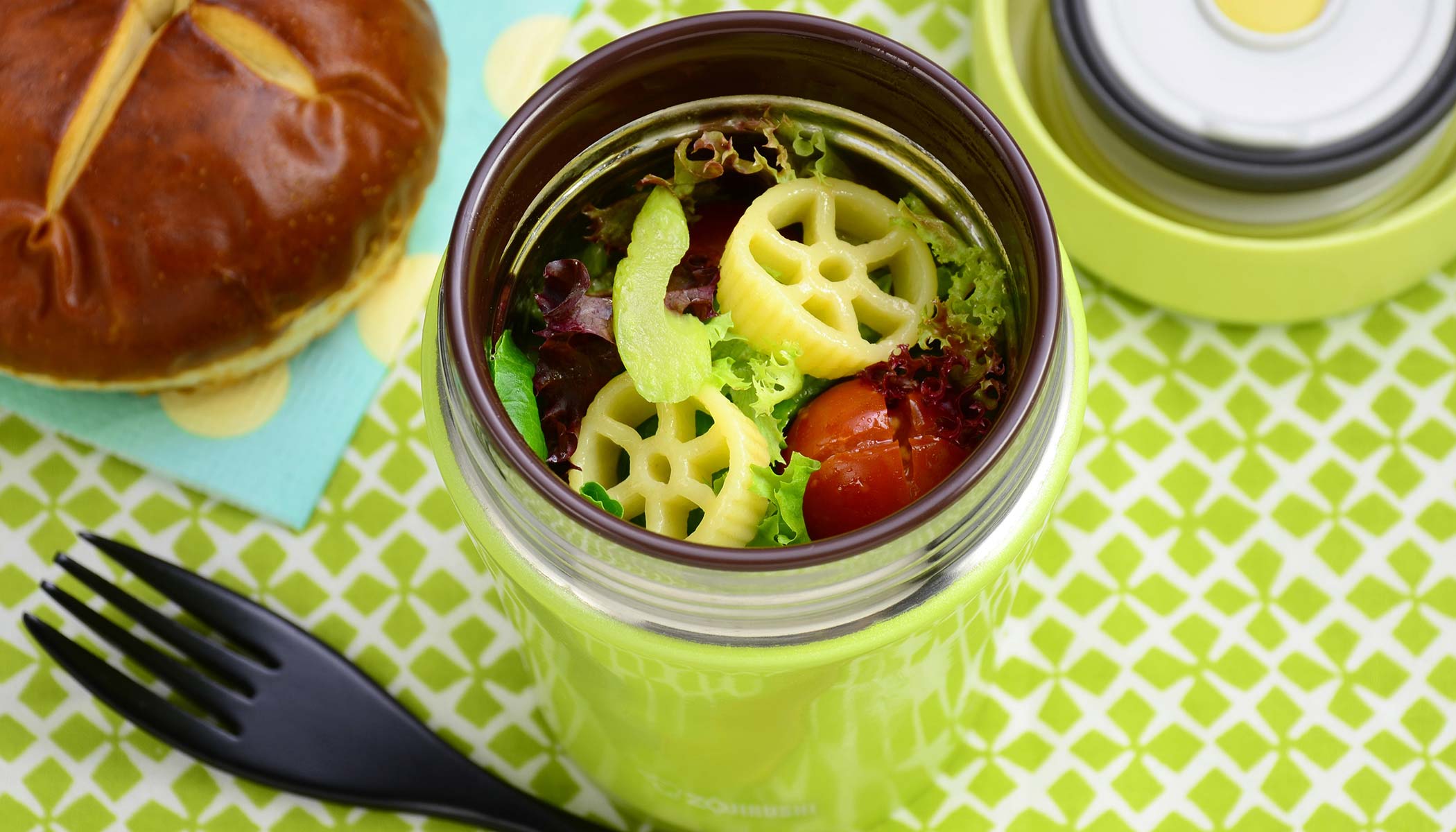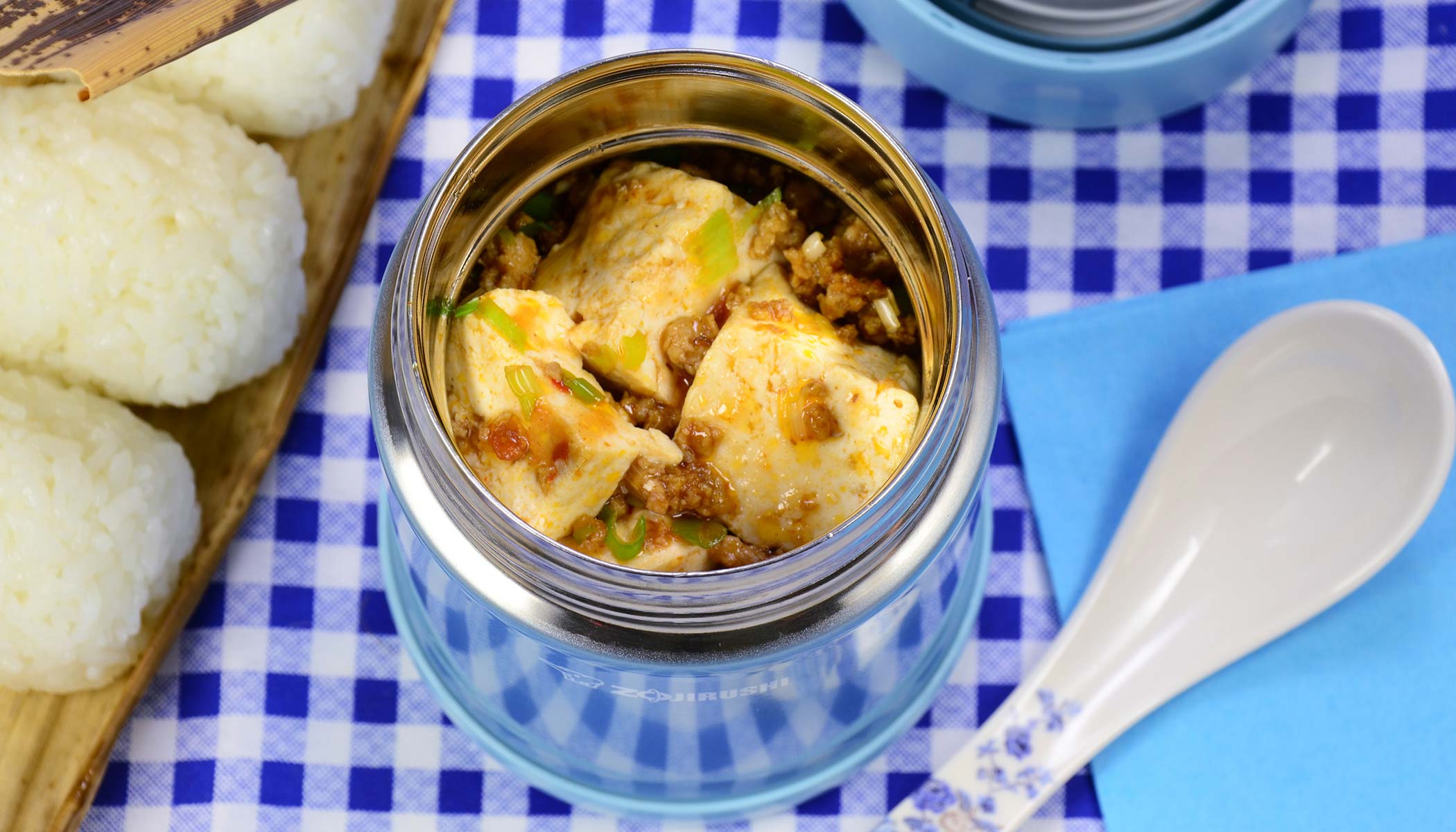 Not only will Zojirushi lunch jars keep it fresh and delicious all day long, but they're also a great way to reduce your environmental impact by reducing the amount of waste produced from single-use plastic containers. If you're looking for a healthy, convenient, and environmentally friendly way to pack your lunch, a Zojirushi lunch jar is the perfect solution. What will you be putting in your lunch jar? Share your comments and lunch ideas for work or school with us on Twitter, Facebook, or Instagram! #ZojirushiUSA #ZoFan