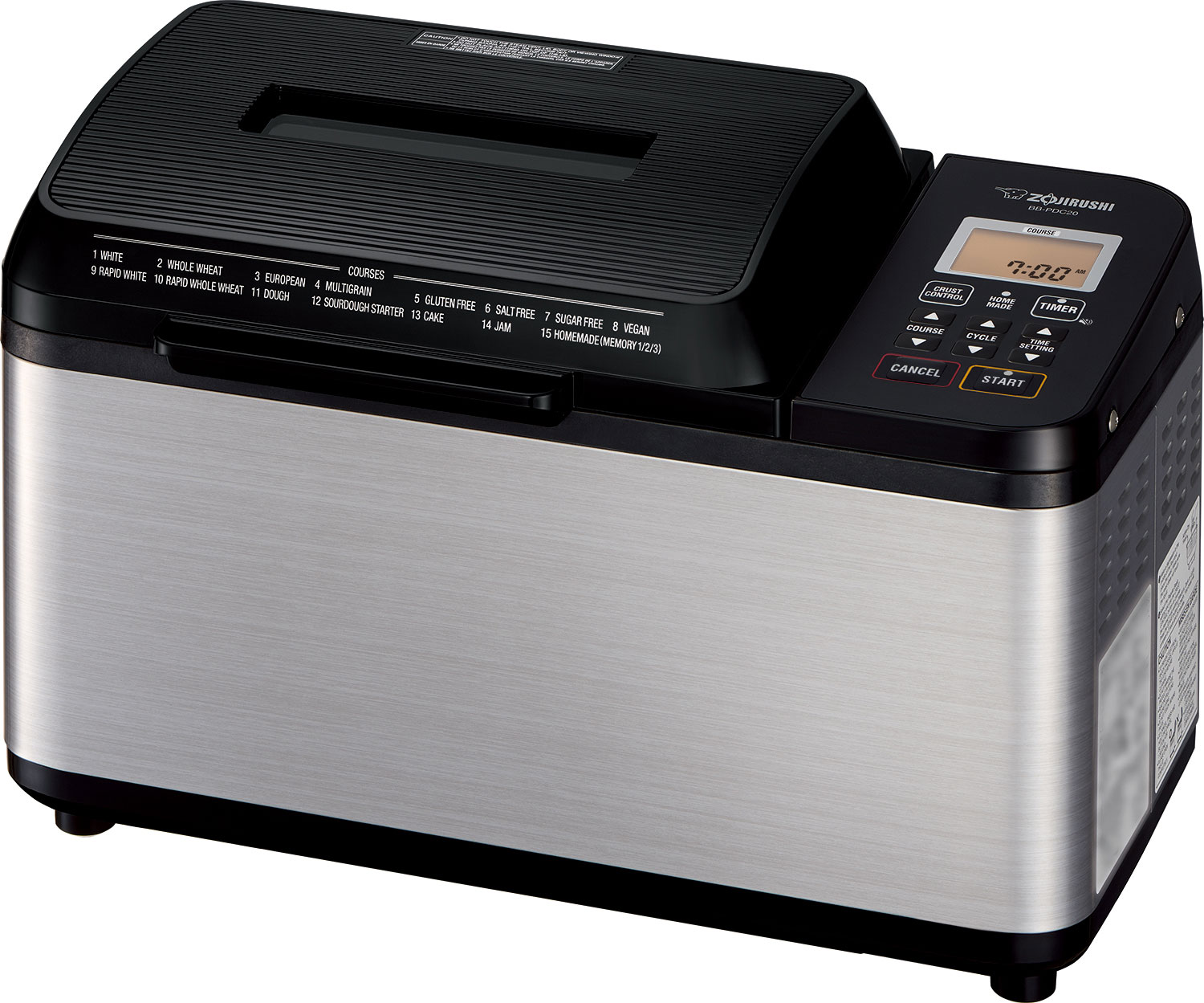 One of our favorite things to do in the summer is spending time with our loved ones while enjoying freshly baked goods. We are excited to share more about our Product of the Month, the Zojirushi Home Bakery Virtuoso Plus (BB-PDC20) because as the name implies, you can access all your favorite baked goods from the comfort of your own home.
With just one appliance, you can make many delish treats, including various loaves, doughs, cakes, and even noodles and jams. Plus, you can enjoy various types of breads using the different settings such as white, wheat, multi-grain, gluten-free, and vegan — just to name a few. With this breadmaker, becoming a pro-baker is just a press of a button away. Keep reading to learn more about what makes our product of the month so special.
Meet Your Personal Baker

This Home Bakery Virtuoso Plus (BB-PDC20) is a versatile appliance that comes with many different features and an expanded healthy menu course options that include: Multigrain, Whole Wheat, Rapid Whole Wheat, Gluten Free, Salt Free, Sugar Free and Vegan.
This breadmaker was built with functionality and design in mind. The dual heaters on the bottom and top lid of the breadmaker promote even baking and browning. The double kneading blades knead the dough with superior results and are removable for easy cleaning. The baking pan is nonstick coated, making it easy to wash and maintain, and the large LCD display makes navigating the menu a simple task, even when making complicated baked goods.
Not all baked goods are created equal. The breadmaker was designed to take your individual preferences into consideration, it allows you to control how dark you'd like your crust (light, medium, dark). Additionally, aside from preset functions, you can also save up to three customizable memory settings for your own special recipes.
The appliance makes 2-pound loaves with ease, and with the rapid course functions, you will be able to bake a loaf of White or Whole Wheat bread in only 2 hours and 25 minutes. While the European setting bakes light and savory breads.

Each Home Bakery Virtuoso Plus (BB-PDC20) comes with a liquid measuring cup, nested measuring cups, a measuring spoon, and a full-color recipe book with fifty delicious baking ideas. Our website has additional recipe ideas for the curious baker, along with helpful instructional videos should you need help setting up or using your appliance.
Home Baking Your Way
Now that we've gotten to know the Home Bakery Virtuoso Plus Breakmaker a little better, let's talk about some fun recipe ideas you can try for this summer.
This breadmaker will be the perfect all-in-one baking companion that the whole family can enjoy, from making bread and spreads for outdoor picnics, delicious sandwich breads for your on-the-go adventures, to DIY pizza nights for fun family nights in. Here are some of our favorite recipes:
Bacon Pain d'Epi with Coffee Spread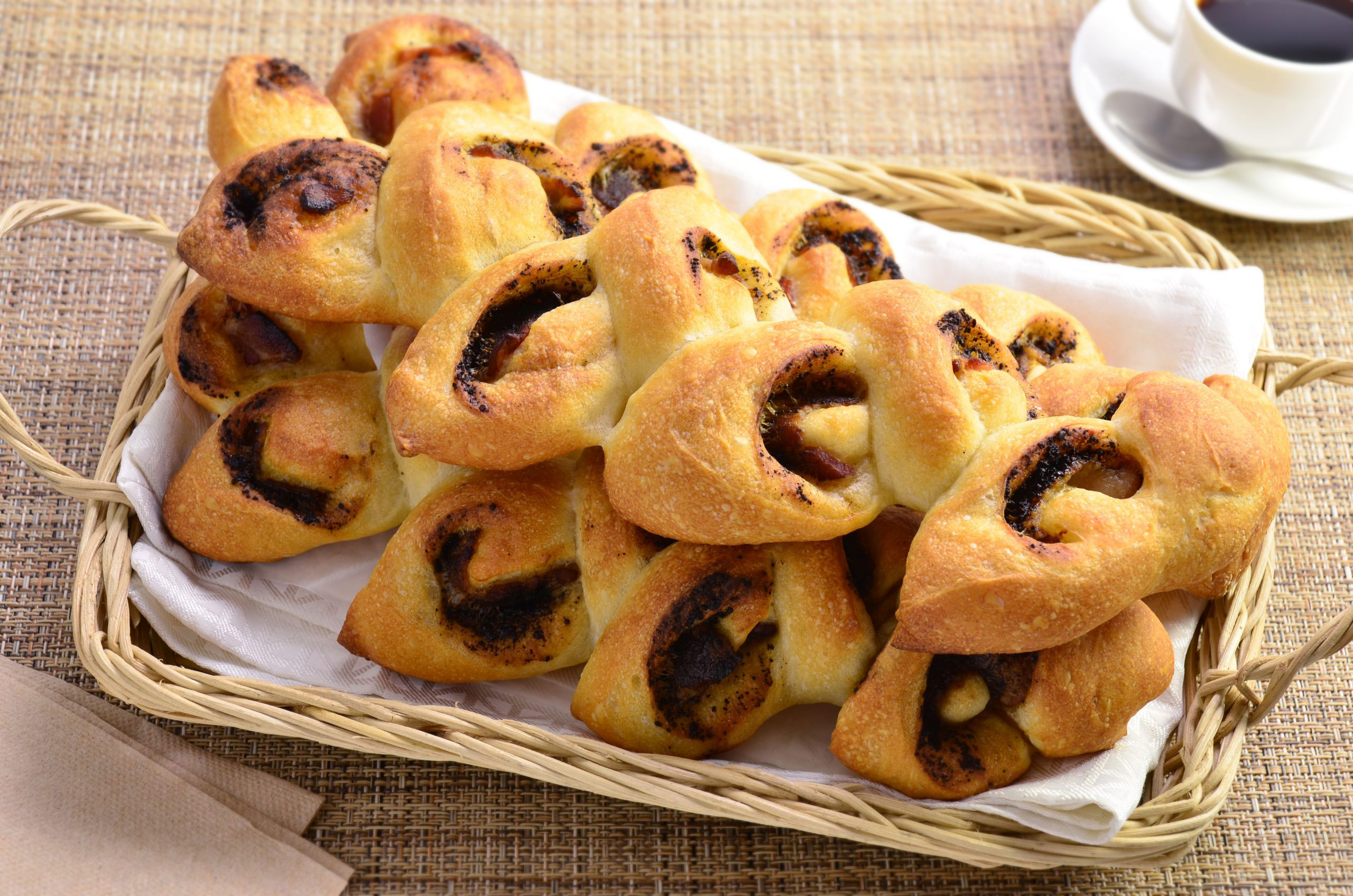 Show your talented baking skills off at your next summer gathering with this decadent bacon and coffee-filled artisan bread. Not only is it nice to look at and delicious to eat, but it is a super fun activity for kids learning to roll and weave dough!
The dough requires only water, lemon juice, flour, salt, and yeast, and pressing the "DOUGH" button on the breadmaker and it will do the rest of the work for you. Keep in mind, yeast is a living organism. For it to make your bread fluffy, it's important to use fresh ingredients (not only the yeast but everything else). Once opened, try to use the yeast up as quickly as possible, and refrigerate anything left over to maintain freshness.
Don't forget to let the bread cool before you enjoy!
Gluten Free Green Tea Bread and Mango Jam

You can truly get creative while sticking to your dietary preferences with the Home Bakery Virtuoso Plus. This Green Tea Bread is a great gluten-free option that has a tiny hint of sweetness with a subtle note of delight from the green tea. Select the "GLUTEN FREE" setting on the breadmaker, set the crust control to your preference, press START, and Voila!
Zo Tip: As you're making loaves in the breadmaker, there may be times that the bread might get a little stuck in the bread pan. Try gently wiggling the wing nuts under the pan. This will move the kneading blades slightly, releasing them from the bread. Don't forget to wear oven mitts and not turn the wingnuts too much though, or you might get a big hole in your bread!
Did you know, you can also make Mango Jam in your breadmaker? Our exotic mango jam recipe is dense with a unique texture, packed with a powerful tropic flavor that will pair perfectly with any bread, pancake, scone, or yogurt. It is perfect for lunches, snacks, picnics, or to accompany your breakfast spread!
Gluten Free Smoked Salmon Salad Pizza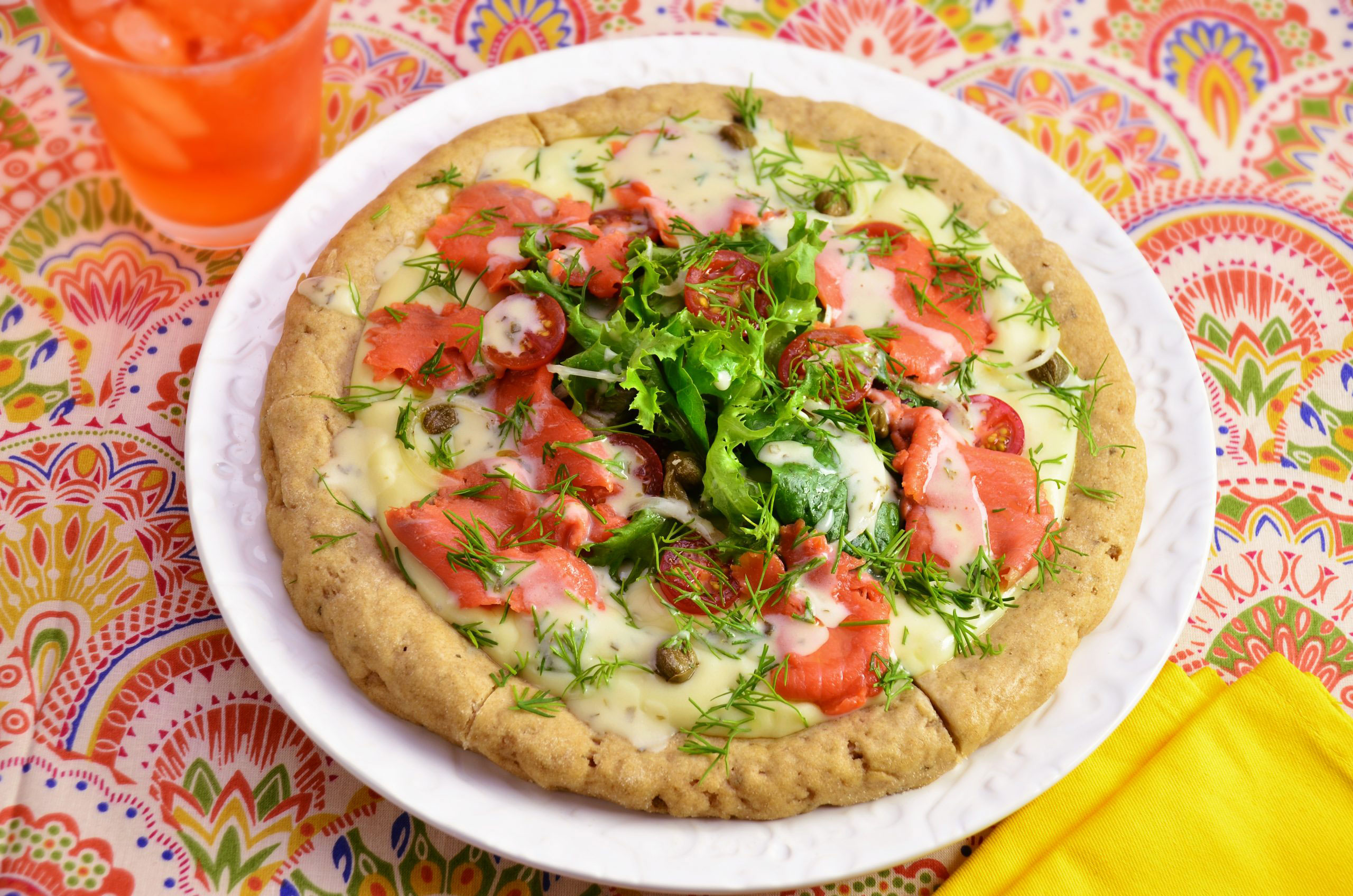 Feeling more confident with your home bakery and ready to take it to the next level? This gluten-free smoked salmon pizza has a soft and crispy crust, with healthy and tasty ingredients such as brown rice flour and olive oil. Remember, using a measuring cup to measure dry ingredients will always cause variations in weight, which is not ideal. All of Zojirushi's recipes will include weight measurements for all ingredients. Using a digital scale will ensure accurate measurements, but it's also convenient because you don't have to worry about remembering how many cups of flour you put in the pan.
How did your home baking creations come out? What do you love most about the Zojirushi Home Bakery Virtuoso Plus (BB-PDC20)? Let us know by tagging your photos on Twitter, Facebook, or Instagram! #Zojirushi