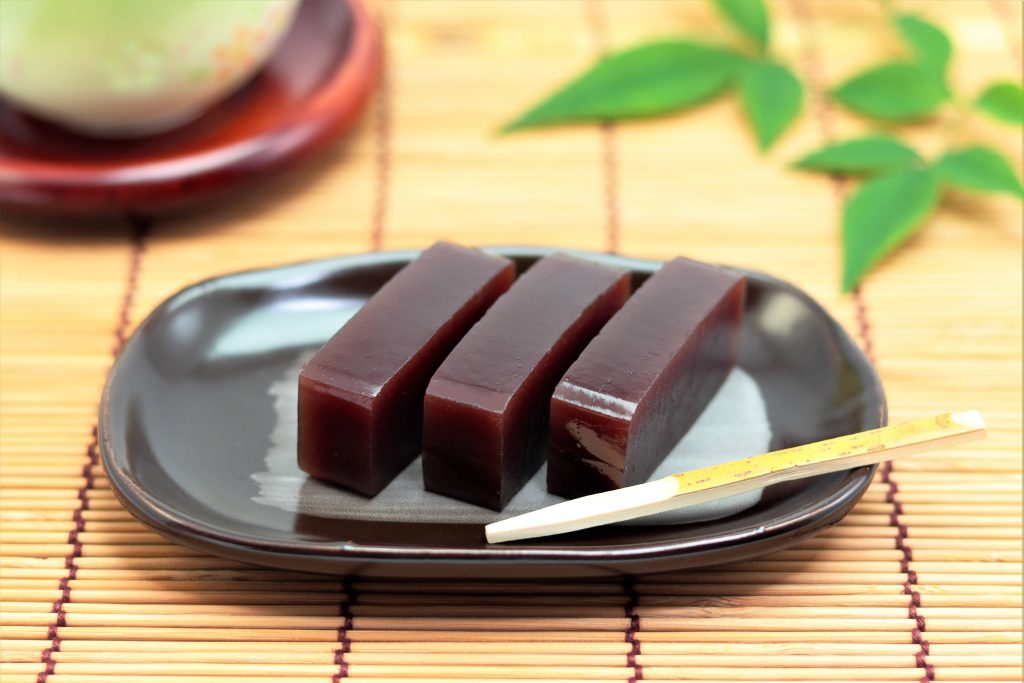 Hey, Zo fans! Have you ever had a dessert that not only tastes amazing but also has a playful wobble that brings a smile to your face? That's where "puru puru" comes into play! It's the perfect way to describe the delightful texture of kanten, which is a vegan ingredient derived from seaweed. Specifically made from red algae, and also known as agar-agar, kanten is a versatile and flavorless ingredient that adds a gelatinous magic to Japanese sweets, giving them their distinct puru puru charm.
From the exquisite wagashi served during traditional tea ceremonies to the classic sweet jelly called yokan, kanten is the secret star ingredient that adds that extra bit of fun to Japan's most delightful desserts. Join us as we embark on a tantalizing journey into the realm of Japanese desserts and kanten today!
History & Etymology of Kanten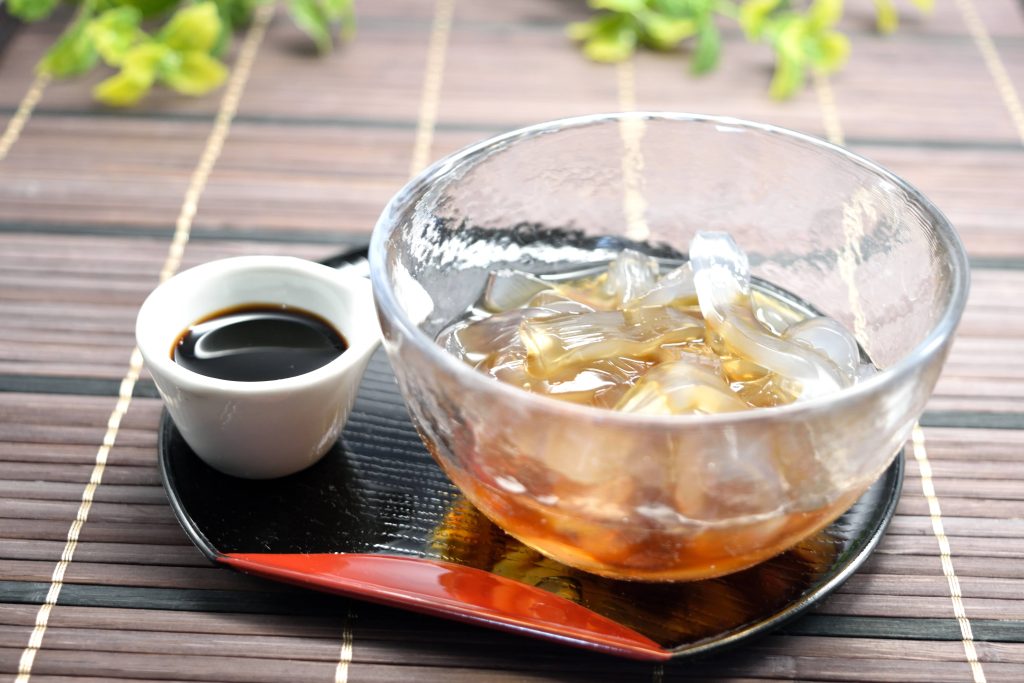 The term "kanten" traces its roots back to Japan's Edo period (1603-1868). Derived from the Malay word "agar-agar," meaning "jelly" or "vegetable gelatin," kanten found its way into the Japanese lexicon centuries ago. Kanten became popular during the Edo period as a substitute for gelatin, which was costly and scarce at the time. Japanese confectioners embraced the unique texture and gelling properties of kanten, incorporating it into various traditional sweets.
Over time, kanten gained prominence as a versatile ingredient, lending its signature wobble and firm-yet-yielding texture to wagashi, yokan, anmitsu, and other beloved Japanese desserts.
Where to Find Kanten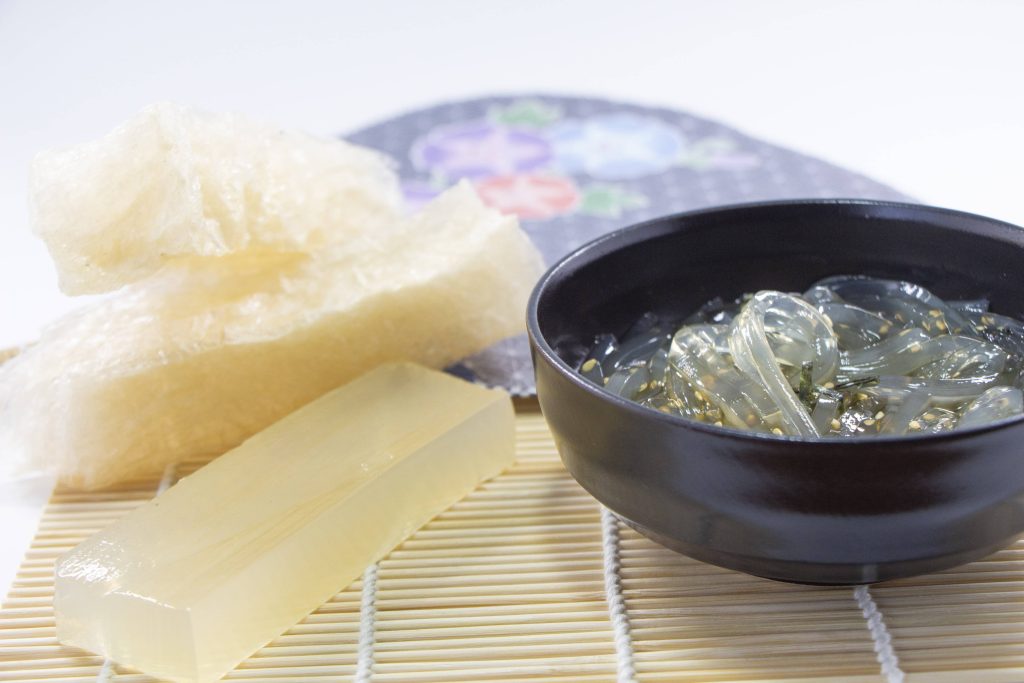 Today, kanten is readily available in many forms, including powdered, flakes, and solid bars. You can find it in well-stocked Asian grocery stores, specialty food stores, or even online retailers. Its increasing popularity and versatility have made it more accessible for home cooks and culinary enthusiasts eager to explore the world of Japanese desserts.
Does Kanten Have Any Nutritional Value?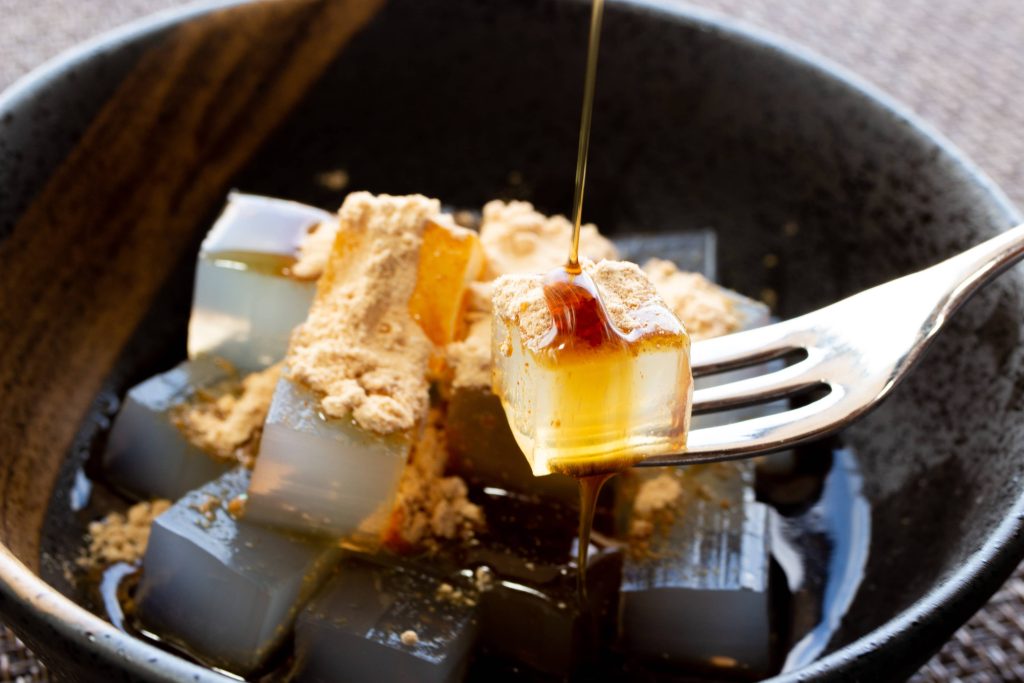 Apart from its culinary appeal, kanten offers some nutritional benefits. Being derived from seaweed, it is a source of dietary fiber and contains no fat or cholesterol and is naturally vegan and gluten-free. Kanten is also low in calories, making it an attractive choice for those seeking lighter dessert options. Additionally, it is rich in minerals such as calcium and iron, contributing to a well-rounded nutritional profile.
Kanten: The Perfect Ingredient For Vegan and Gluten-Free Desserts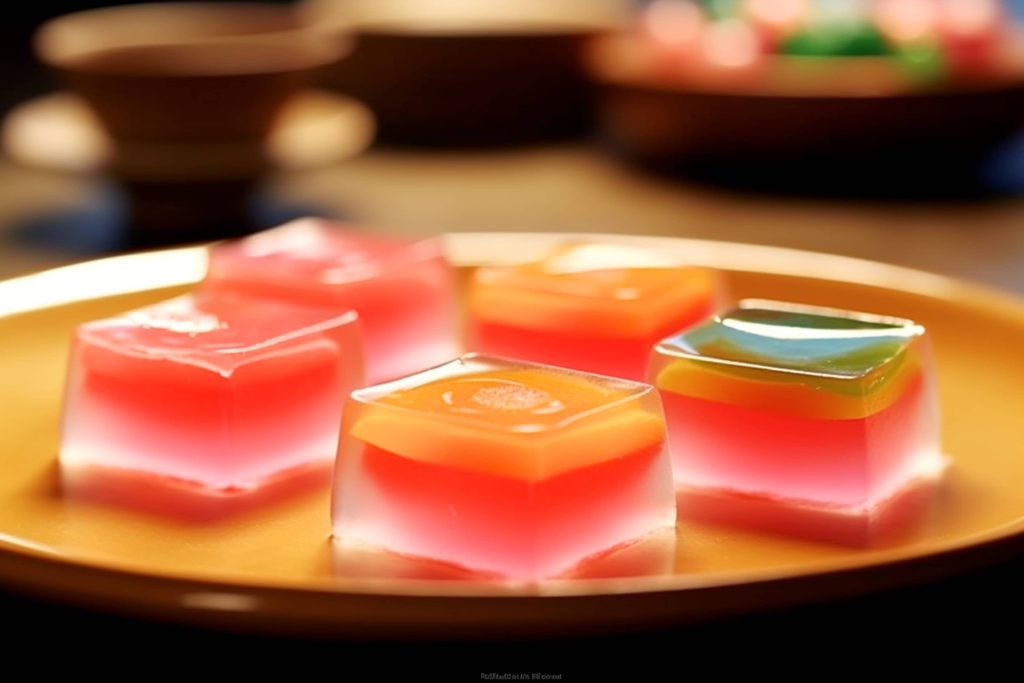 Chefs and home cooks have embraced kanten as a vegan and gluten-free alternative, making it a game-changer for those with dietary restrictions. With kanten, you can enjoy the magic of puru puru in vegan and gluten-free desserts. Think refreshing fruit-filled kanten jellies with juicy chunks of seasonal goodness or dreamy plant-based panna cottas infused with flavors like matcha, coconut, or floral essences. The possibilities are endless!
So, why not dive into the world of kanten and indulge in the delightful textures and flavors it brings to your sweet creations? Have you made Japanese desserts with kanten before? Share your thoughts, comments, and questions with us on Twitter, Facebook, or Instagram! #Zojirushi #ZoFan