Happy June, Zo fans!
With summer right around the corner, the weather is definitely starting to heat up!  Here in California, one of our favorite things to do in this nice weather is to go outside for a stroll, go on a bike ride at the beach, or even just hang out with our family in the backyard!  Fittingly for June, the month of Father's Day, our fathers will always be one of our favorite people to spend quality time like this with.
With the holiday right around the corner, we're going to share one of our favorite products that Dad can enjoy both on his leisurely days off, and at work!
Our Product of the Month, the Zojirushi Stainless Tumblers (SX-FSE45) has become one of our favorite desk top accessories, for not only its convenience during our morning commute to work, but for its variety of cool features that we're sure not only you will love, but Dad will love too for Father's Day.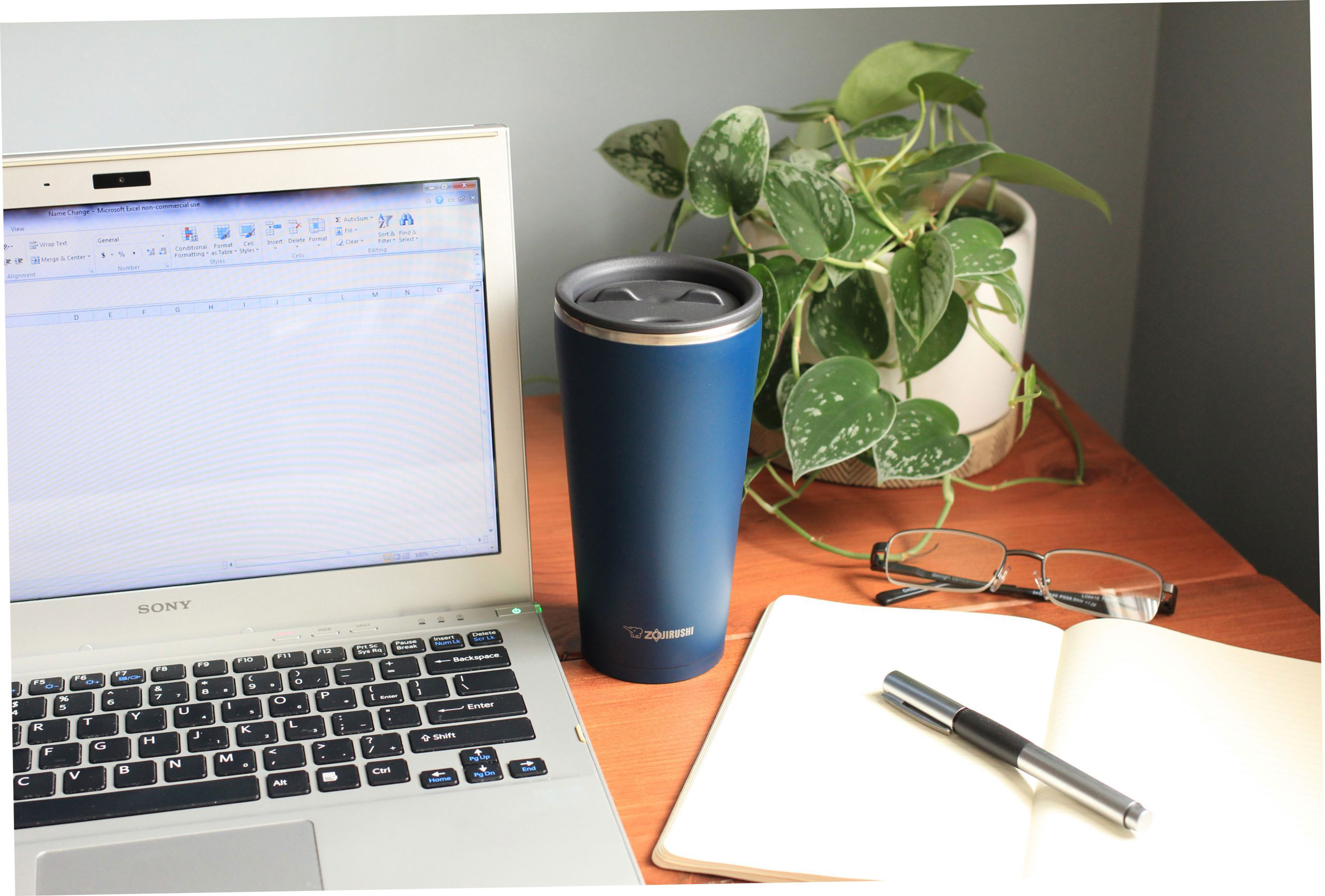 Need some more reasons on why our Stainless Tumbler is named Product of the Month:
First is for its variety of colors for the whole family!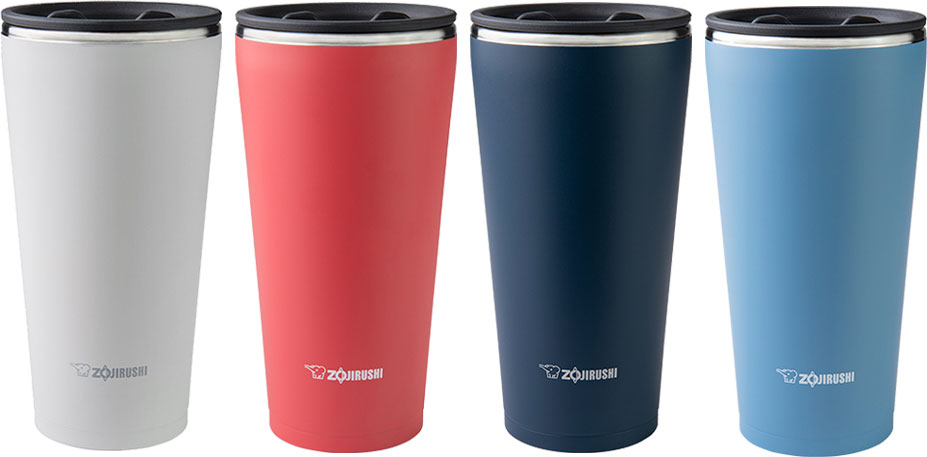 These tumblers come in four vibrant and sophisticated colors with a beautiful matte finish. We have one for each member of our family, each with a different color. This makes it easy to remember whose drink is who's without mixing up our treats in the morning shuffle.
Second is, of course for its amazing temperature retention.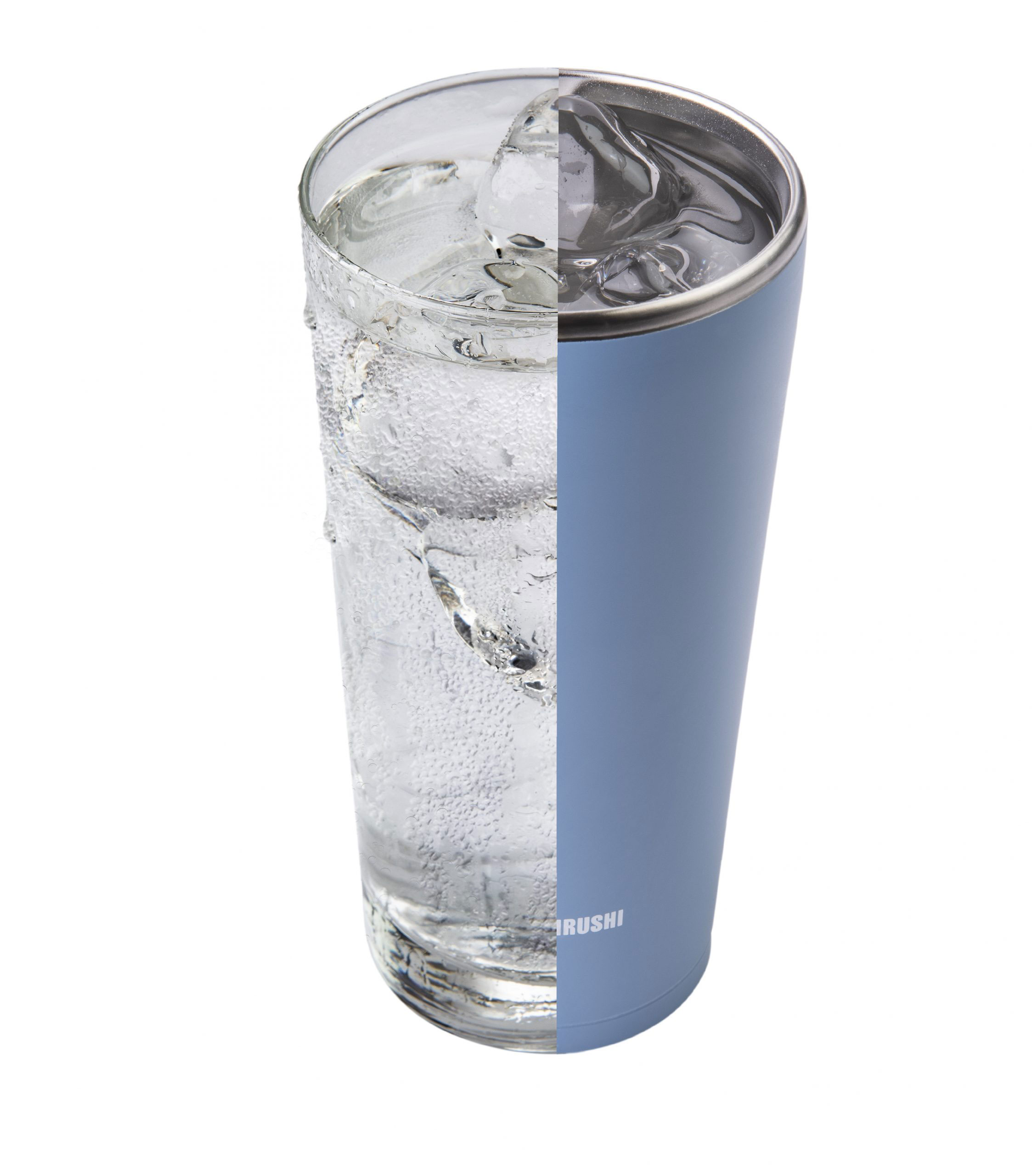 In addition to different colors, each of our family members enjoys a different morning beverage to start their day: hot coffee, tea, cold green juice, ice water, and so much more. Whether you love hot or cold drinks, this tumbler has that magical Zojirushi vacuum insulated technology to keep your beverage at the perfect drinking temperature for hours after pouring.
Like many of our favorite Tumblers and Bottles, this Stainless Tumbler is perfect to hold on-the-go!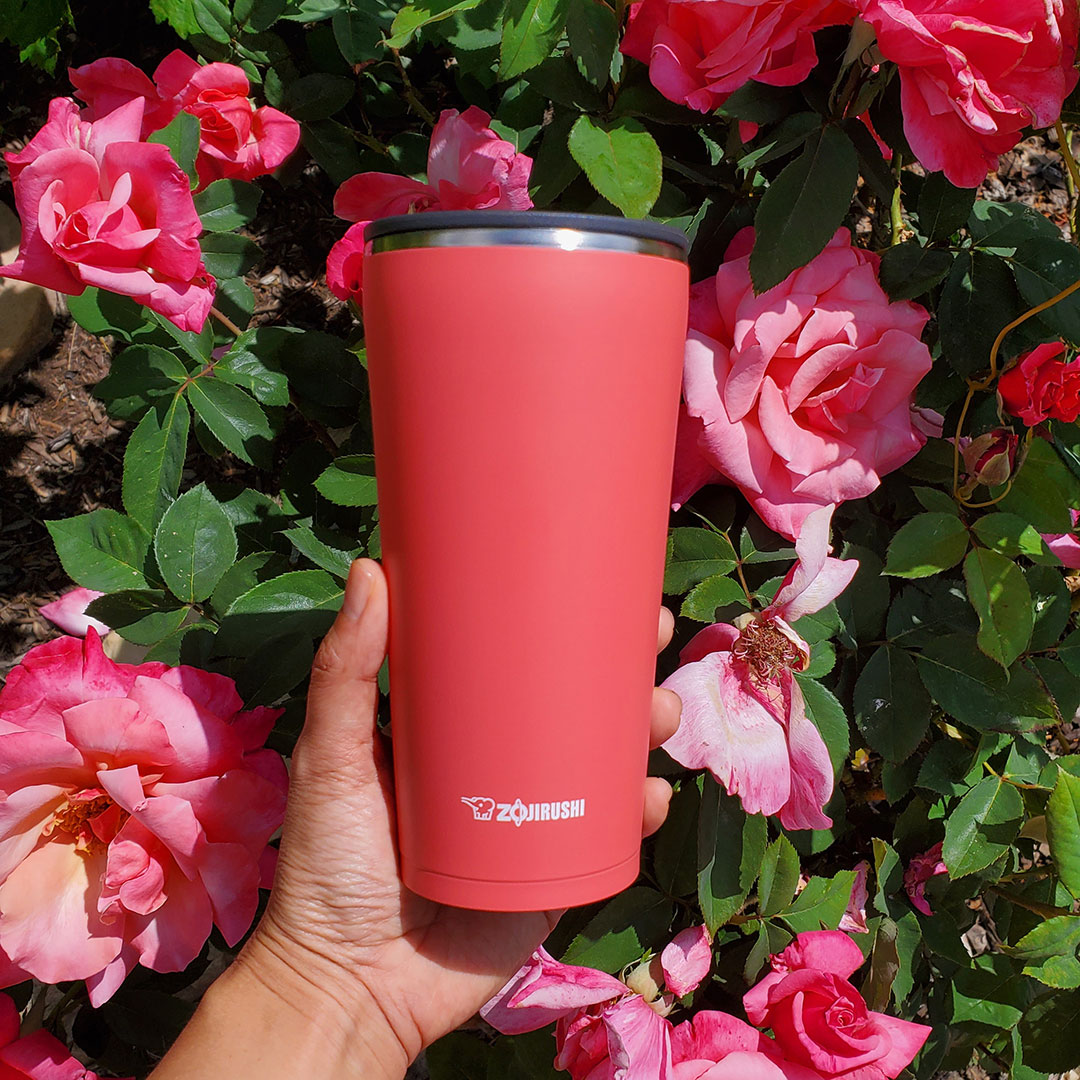 We think it should be equally as important to keep your beverage at an ideal drinking temperature and be able to carry it without it being too hot or too cold.  These tumblers are made to be perfect to the touch as you carry it on the go! So, if you prepare to take some ice-cold water with you, this tumbler has you covered. It's vacuum insulated, minimizing condensation. Even when filled with iced water, the outside doesn't sweat. Dad won't get in trouble with mom even if he forgets to use a coaster.  If warm beverages are more your thing, you'll never have to worry about that too-hot-to-touch feeling ever again…even when filled with hot coffee, the outside stays cool, making it safe to carry!  Perfect temp on the inside, perfect temp for the touch. Totally a win-win situation in our books.
We can't forget that this Stainless Tumbler also includes a removable stainless mesh strainer.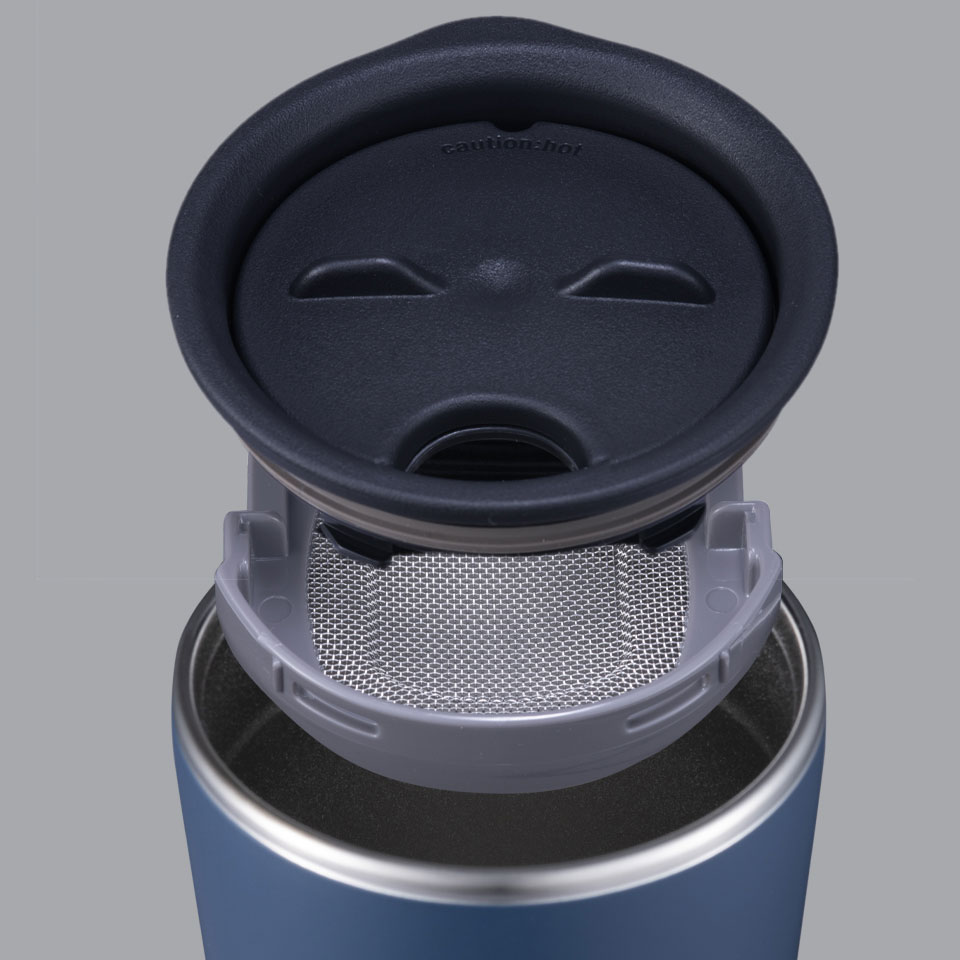 Especially for all our tea lovers out there, this tumbler also features a unique lid that comes with a removable stainless steel, mesh tea strainer for direct brewing and sipping straight from the tumbler—simply add tea leaves directly to the tumbler and pour water. After letting the tea steep, you drink from the tumbler and you can enjoy your beverage while the strainer holds back the tea leaves.  If you aren't drinking tea, you can easily take the strainer out.  How versatile!
Beyond straining tea, the lid also serves a few other purposes: it's spill-resistant and reinforces temperature retention.  But how, you might ask?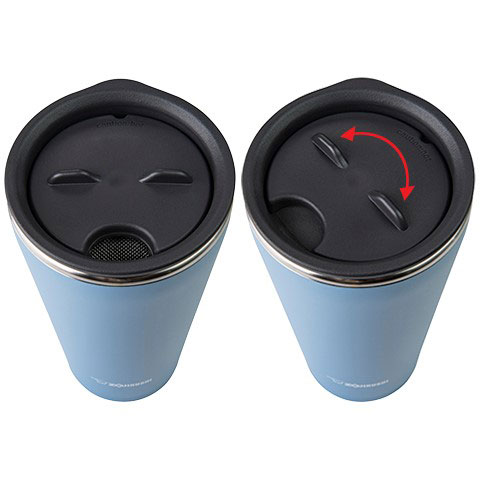 The lid helps block heat from escaping up, so the heat retention is much better compared to tumblers, mugs or cups without a lid. It's also spill-proof so no need to worry about spilling and splashing while walking around.
So now that we've talked all about the Tumbler's vacuum insulated technology and design, let's get down to the nitty gritty.  Like all Zojirushi products, our Stainless Tumbler is no exception to being extremely easy to clean.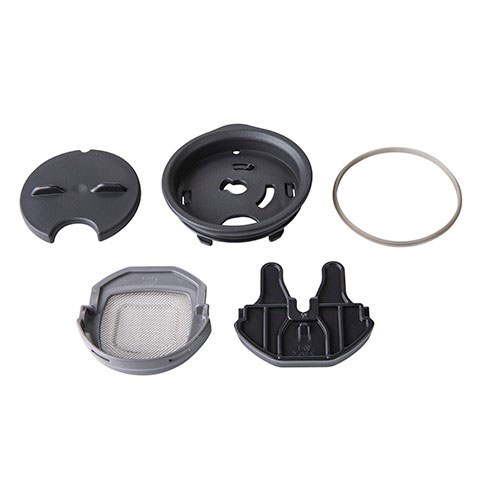 The exterior matte finish makes scratches and stains less visible, and minimizes odors and stains. The interior features a 7.5cm wide opening at the top of the container making it easy to use your hand to clean inside the tumbler. Additionally, the lid also fully disassembles so you can thoroughly wash the tumbler and reuse it with no issues.
And last, but definitely not least, our Stainless Tumbler is safe for the family, and the environment.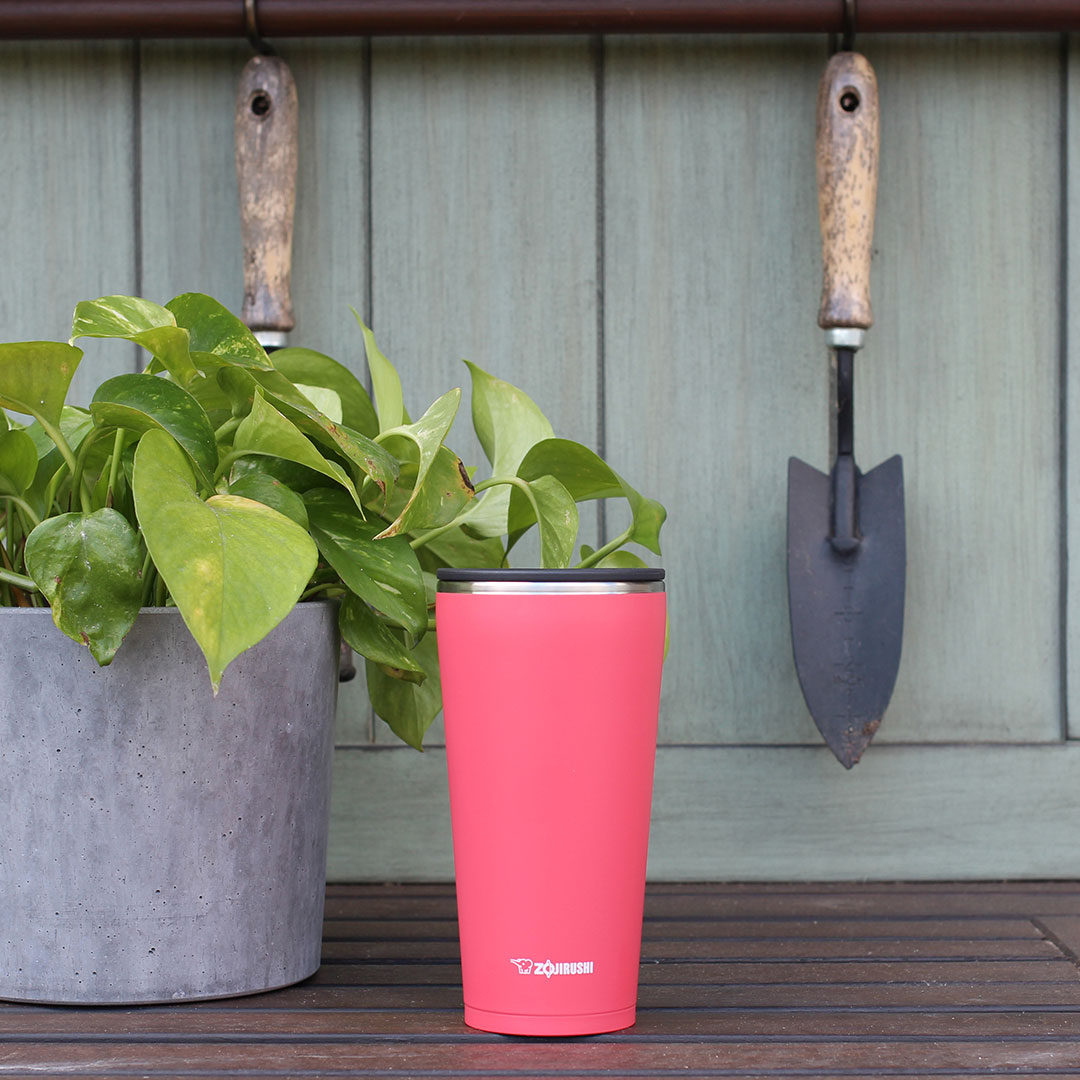 These tumblers allow us to enjoy our favorite drinks in a reusable manner with no waste – say goodbye to paper cups at work, so we can enjoy Mother Nature and not add to the pollution. And while being better for the environment, the stainless steel construction is paired with BPA-free plastic so it's safe for the whole family.
Are you interested in learning more about our product of the month? Watch our full product demonstration video here:
And if you're looking for inspiration on what to make in your tumbler, here are some of our favorite drink recipes for you to try next: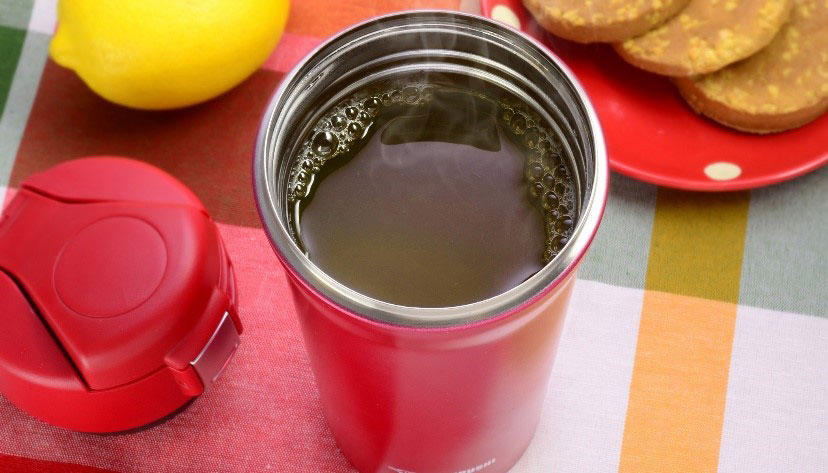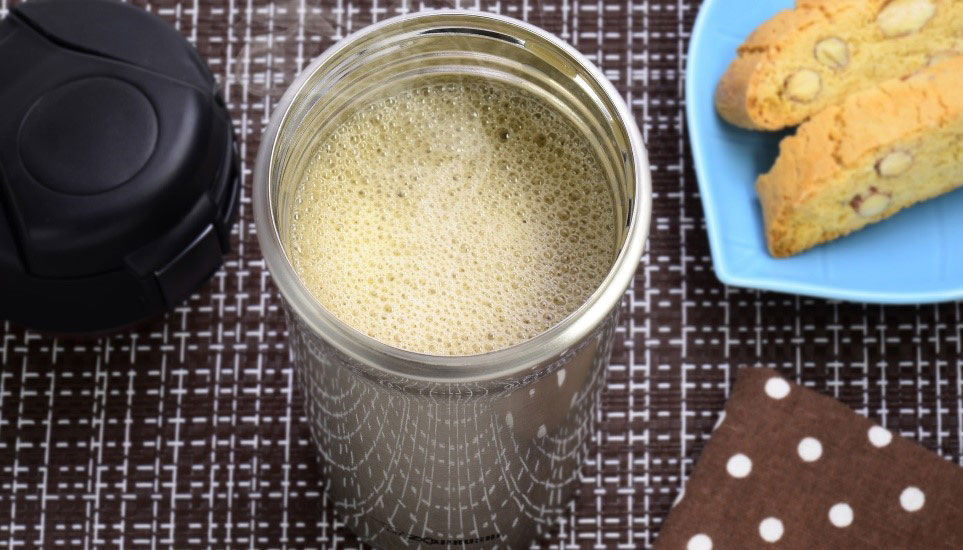 Share more about adventures with your family, Father's Day traditions, and your favorite beverages and traditions with us on social by tagging your photos with #Zojirushi on Twitter, Facebook or Instagram! And if you're interested in learning more about our tumblers for your next Father's Day gift, be sure to check out our online retailers.