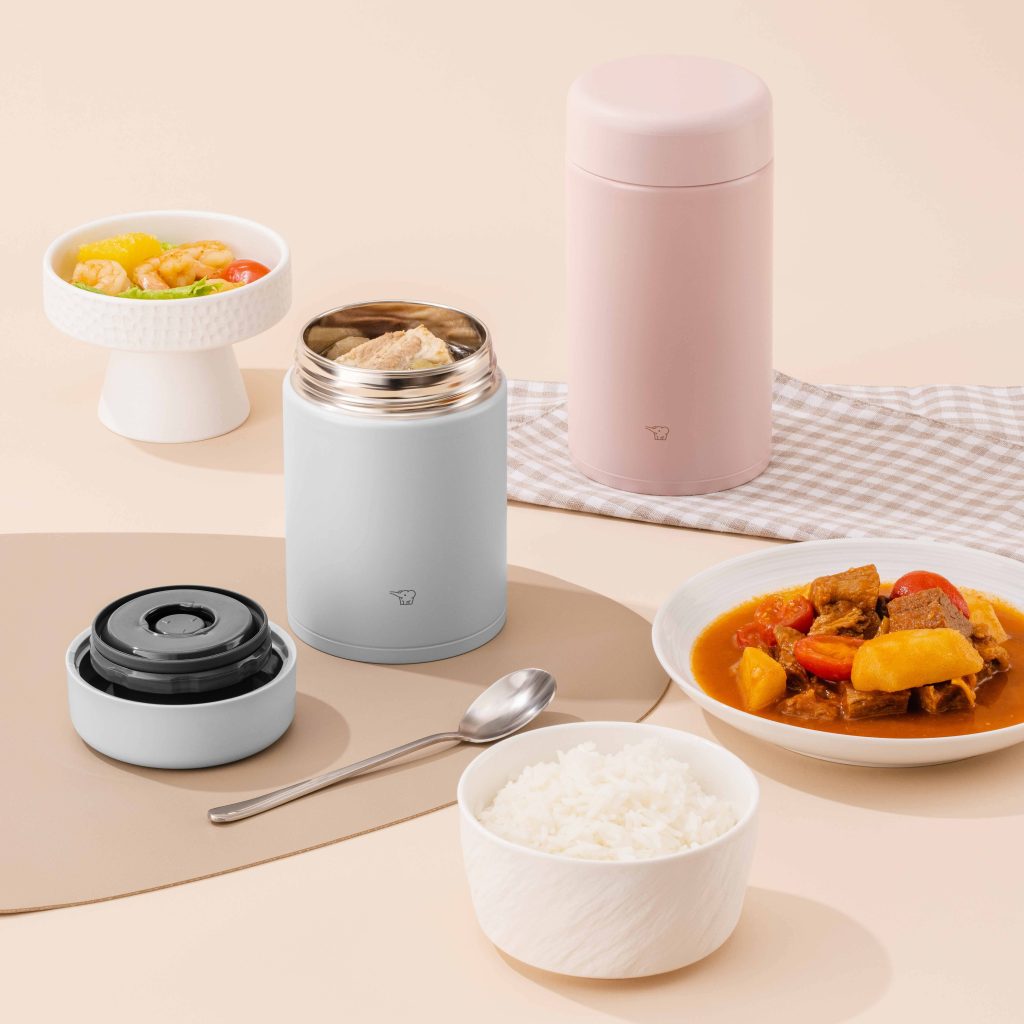 It's officially October, which means it's officially comfort food season! Whether you're headed to work, going on an outdoor adventure, or need a quick snack on standby, our vacuum-insulated food jars are your trusty sidekicks for keeping your meals hot and ready – no microwave needed. Keep reading to learn more about our full stainless steel food jar lineup, and discover our favorite fall recipes you can use the next time you need some inspiration. Let's dive in!
Designed For You: Zojirushi Food Jar Convenience Features & Specifications
At Zojirushi, we take pride in the quality and craftsmanship of our food jars. Every Zojirushi vacuum insulated food jar shares a consistent standard that you can always rely on:
No-Spill Lid with Gasket: This innovative feature ensures that your food or beverages stay securely sealed inside the jar, preventing leaks or spills during transportation.
Wide Opening & Removable Lid Cover: The extra-wide opening makes it convenient for eating directly from the jar and easy to clean. Additionally, the lid cover is removable, allowing for a hassle-free eating experience and ensuring that every bit of your food is accessible.
Stay Clean Technology & SlickSteel® Polished Interior: SlickSteel® not only resists stains and odors but also maintains the integrity of your food's flavors.
Molded Dimples for Easy Grip: The food container is designed with molded dimples on its exterior, providing a comfortable and secure grip. This makes it easy to hold, especially when the jar contains hot contents.
Pressure Release feature on the lid for easy opening: The lid has been engineered to relieve pressure generated by steam, so the lid is always easy to open.
Advanced Temperature Retention: Zojirushi's vacuum insulated food jars are known for their superior temperature retention capabilities. It keeps your food hot or cold for extended periods, ensuring that your meals are just the right temperature when you're ready to enjoy them.
Variety of sizes: The Zojirushi Food Jars are available in various capacities, including 9, 10, 12, 14, 17, 18 and 25 ounces. This allows you to choose the size that best suits your portion needs and preferences, making it versatile for different meals and snacks.
Always safe: Like all Zojirushi products, our food containers are made with high-quality 18/8 stainless steel, and all surfaces that come into contact with food or beverage are BPA-free.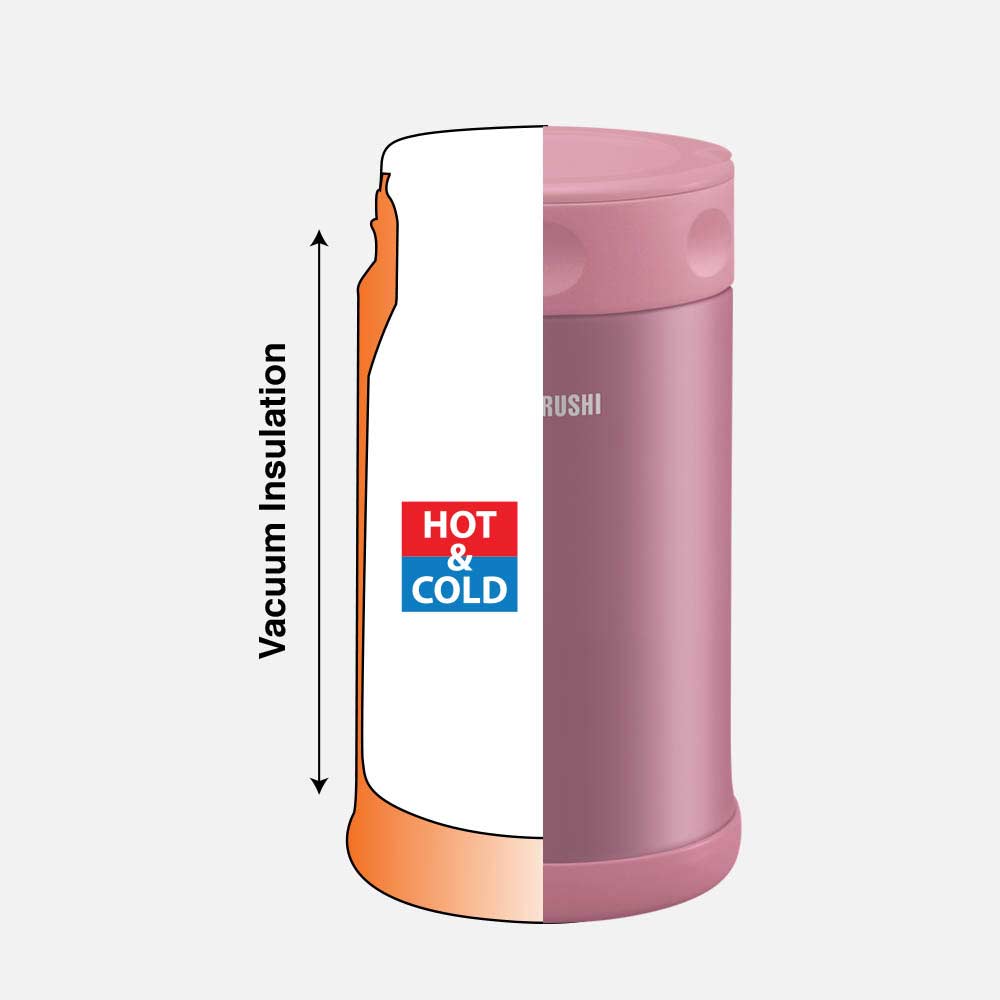 Meet the Vacuum Insulated Food Jar Lineup
Cue the food jars! Get to know what makes each model special, whether it is size, color, or design.
Stainless Steel Food Jar SW-FBE75: The Stainless Steel Food Jar comes with a convenient tote bag and spoon. Holds up to 25 oz. and comes in Stainless, Pearl Yellow colors.
Stainless Steel Food Jar SW-FCE75: Available in 25 oz. capacity, this food jar comes in five color options: Stainless, Aqua Blue, Shiny Pink, Cream, Dark Brown
Stainless Steel Food Jar SW-EAE35/50: Clocking in at 12 and 17 oz. these compact food jars come in five colors: Stainless, Aqua Blue, Shiny Pink, Cream, Dark Brown
Stainless Steel Food Jar SW-EK26H: Look at those pretty pastel colors! These tiny but mighty 9 oz food jars are our smallest and come in Pale Orange, Pale Blue.
Stainless Steel Food Jar SW-KA Series: It features the new Therma Chamber lid, designed with small chambers inside that improve heat retention. These aesthetically pleasing food jars come in understated colors in a matte finish. Available in 10, 14, 18, 25 oz.
ZOJIRUSHI x HELLO KITTY® Stainless Steel Food Jar SW-EAE50KT: If you're a Hello Kitty fan, add these food jars to your collection! Limited edition 17 oz are available in Black and White colors. They are also individually boxed, making them ideal for gift-giving.
Zojirushi Vacuum Insulated Food Jar Recipes for the Fall
Our portable vessels are capable of storing so much more than soup! Here are some seasonal dishes we think you'll love: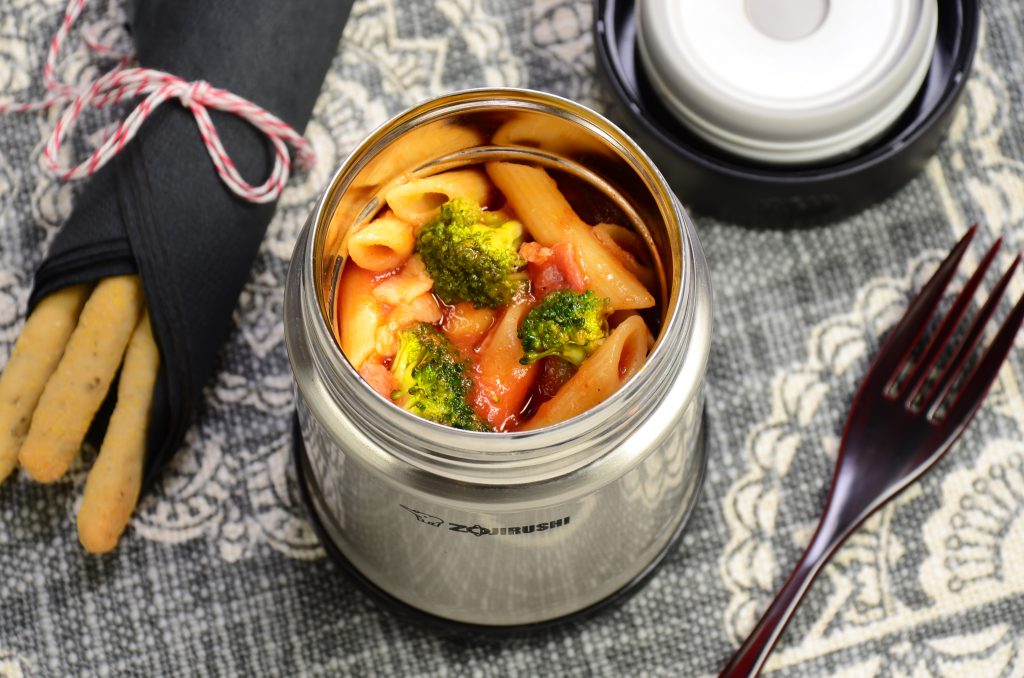 Soups & Broths:

Bean Medley Soup: This warm and flavorful soup is perfect for lunch or dinner
Beefy Daikon Broth: A simple, clear beef soup made with beef and root vegetables.
Chicken Noodle Soup: A classic American comfort food perfect for any occasion.

Porridge & Grains:

Steel Cut Oatmeal: Great for a delicious and nutritious breakfast
Rice Porridge: Flavor with soy sauce, and top with pickles or any other toppings you like in your porridge.
Korean Gukbap: Rich flavors of beef, sesame, and veggies.

Salads & Sides:

Saucy Pasta: Bacon, broccoli, onion, and pasta cooked in a slightly spicy tomato sauce
Chilled Out Ramen Salad: Dressed with original karashi dressing (mustard)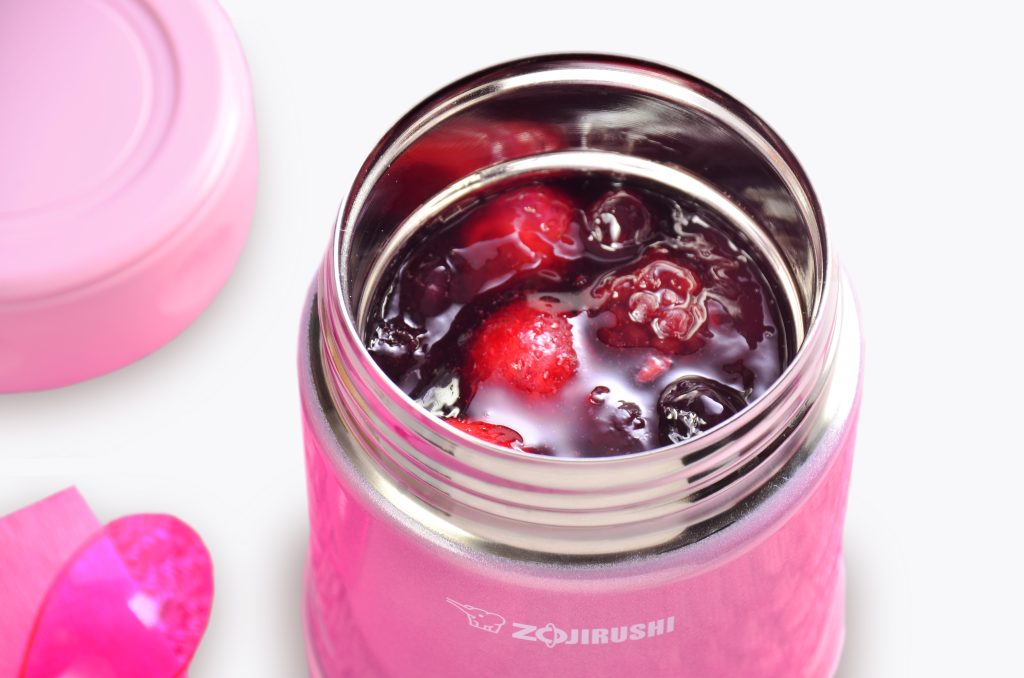 Desserts:

Red Cranberry Gelatin: Get festive with this sweet and tart cranberry dessert!
What are your favorite ways to celebrate fall? Do you have any recipes you love to use in your Zojirushi thermos for food? Please share your comments and rice ideas with us on Twitter, Facebook, or Instagram! #Zojirushi #ZoFan