Did you all enjoy our previous B-kyu Gurume post?  Well, luckily for you we're exploring more B-kyu gurume specialties this month, and we know you'll love our featured dish — Hachinohe senbei-jiru!
For those who read last month's blog post, you'll know that B-kyu gurume cuisine is a uniquely Japanese style of gourmet food that uses regionally-sourced, inexpensive, and down-to-earth ingredients.  These dishes are often prepared at mom and pop-type restaurants and izakaya.  While the food is delicious and appetizing, it is considered "B-class" gourmet, or "B-kyu gurume", because of its humble origins.
Hachinohe senbei-jiru originates from the city of Hachinohe in Aomori Prefecture in the northern part of Honshu, Japan's mainland.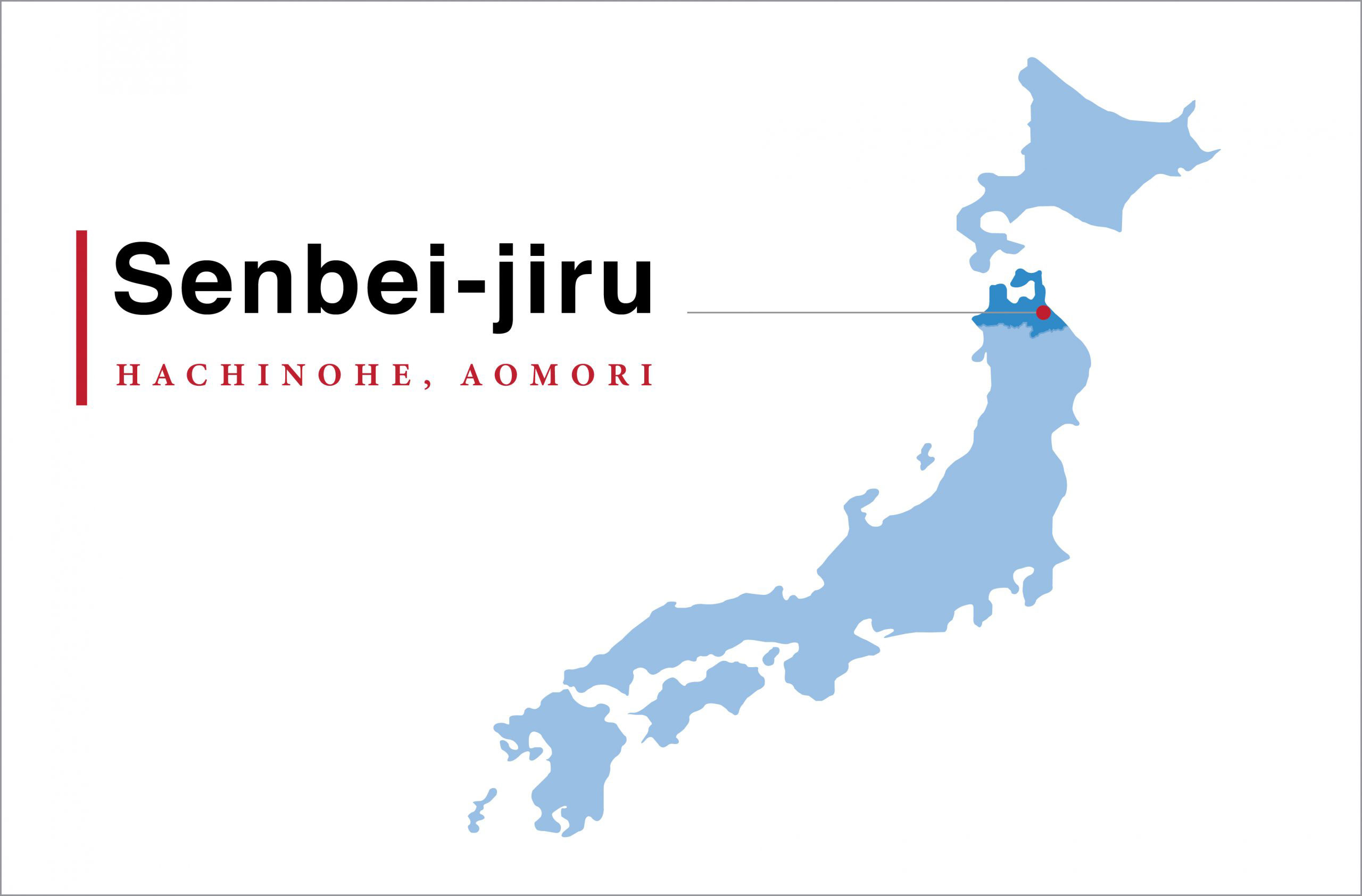 It is a hot soup dish that's perfect for the area's cold and windy climate.  It consists of a hot soy sauce based broth prepared with fish, meat, or vegetables and Nanbu senbei, hard wheat crackers, which are broken into pieced and then boiled in the broth.  Once finished, the soup is topped with chopped scallions before serving.  This dish is simple, yet so delicious and warm for the soul!
Senbei-jiru is considered B-kyu gurume because of its simple ingredients and interesting regional history.  Meat from chub, pheasant, hare, and crab were traditionally used when preparing the broth for this dish, but today chicken, pork, fish such as cod or canned mackerel, and mushrooms are more commonly used.  The Nanbu senbei cracker is made of wheat or buckwheat, which is unique to this region, and then added to the hot broth.  Vegetables or mushrooms are also added to the final product, and senbei-jiru becomes a complete, hearty, filling meal.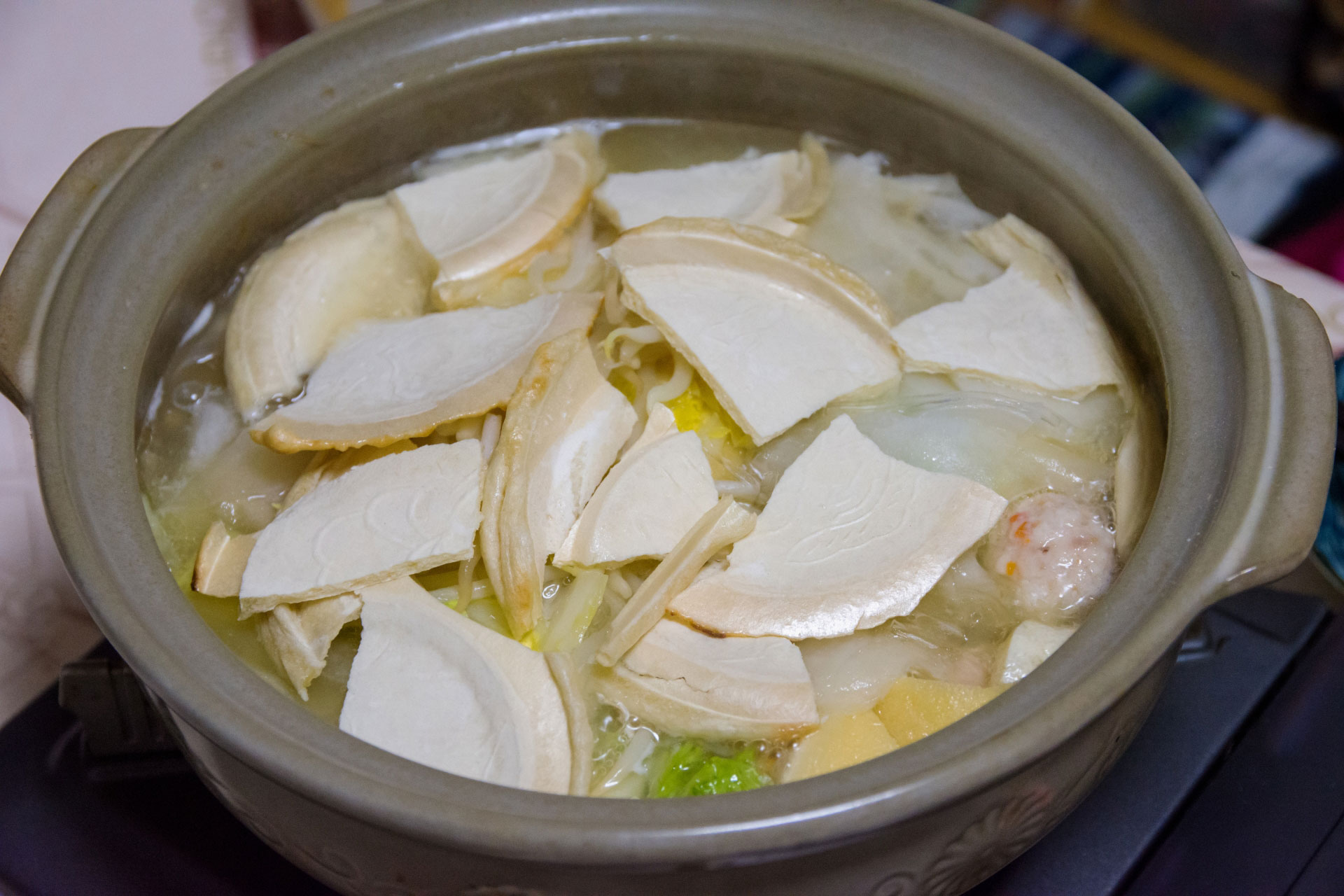 Nanbu senbei crackers have an interesting and iconic history in this part of Japan, known as the Hachinohe Domain.  The Hachinohe region during the Edo Period (1603-1868 AD) was home to this dish.  Today, this region is comprised of Hachinohe City and the Nanbu area.  During this period, this area had experienced harsh, cold winds blowing in from the Pacific Ocean which devastated rice crops.  The lack of rice crops led to many experiencing famines.  Because of this, farmers began growing heartier grains such as wheat and buckwheat, which could withstand the weather.  Foods made from wheat and buckwheat in this area created a regional cuisine culture called "konamon", with Nanbu senbei being one of the most famous products.
Nanbu senbei were made with wheat flour and water, then baked in a round mold until crispy and hard.  When eaten as a snack, Nanbu senbei were flavored with seeds and nuts, but when used for senbei-jiru, the crackers were made with just flour, salt, and water.  Once baked, the round cracker is broken into large pieces and added to the broth to make senbei-jiru.
We love this unique dish, especially at this time of year.  We also have a delicious recipe for a rice-based cracker, Cheese Senbei on our website.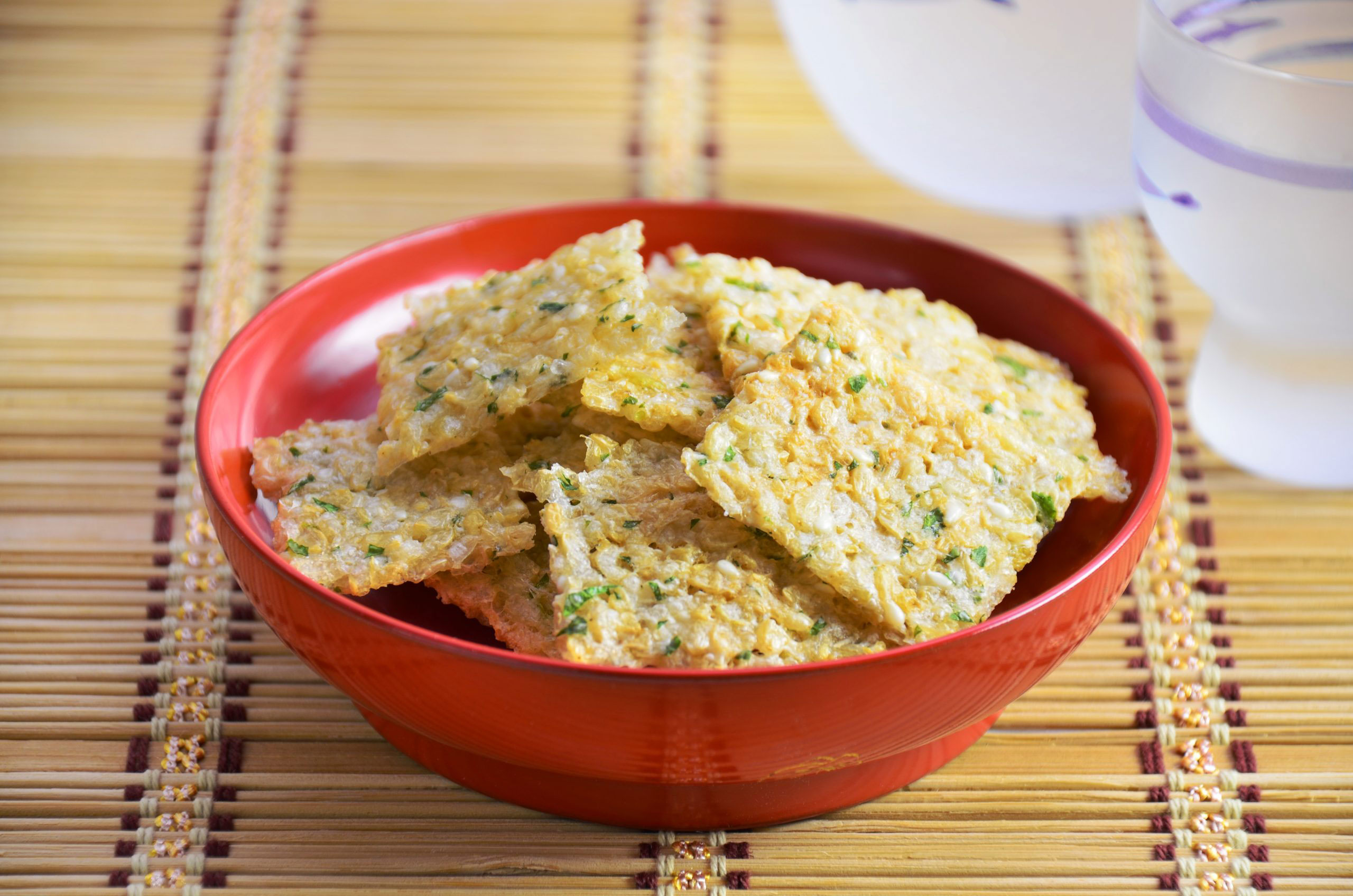 Enjoy them as a snack and then get the authentic ingredients to make your own senbei-jiru.