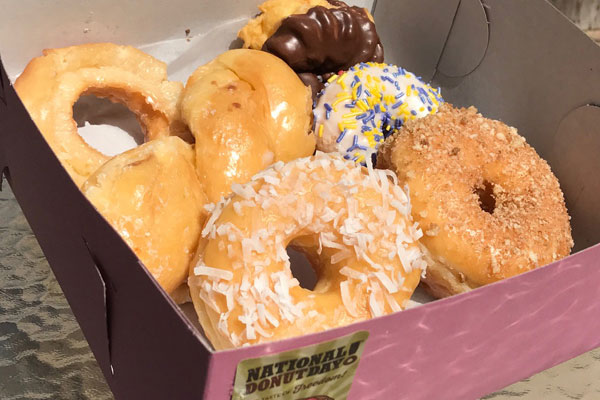 June 2nd is National Donut Day!
I've already admitted to a weakness for donuts. And I live in L.A., where there are at least 680 donut shops in L.A. County alone—200 more than New York City and three times more than Chicago's biggest county. That's a lot of temptation! But mind you, I don't go for the national franchises like Winchell's or Dunkin' Donuts or Krispy Kreme. Nor do I think it's worth buying the "gourmet donuts" that overcharge for lemon poppyseed and maple bacon bits. I like to support the Mom&Pop places with the pink boxes. They've been outlasting their trendy competition for years with just plain glazed twists and old-fashioneds.
The pink boxes have their own story. It's apparently regional and an L.A. thing, but you definitely know what's inside when someone brings a box to work. Cambodian refugees started it all when they came to SoCal in the 70s and a few entrepreneurs got into the donut business. Originally, donut boxes were made of smooth coated white cardboard, but when the main box supplier passed away, a cheaper alternative became more popular among the Cambodian community. The pink boxes meant less cost, plus the color was better for their cultural beliefs anyway—white is associated with mourning, while red is the color of good fortune. Pink isn't exactly red, but it's a lot closer than white! You can't argue with the longevity of the pink donut box, oil stains and all.
Here's a couple of Zojirushi recipes to help celebrate National Donut Day:
Gluten Guilt Free Donuts
Donuts Baked Not Fried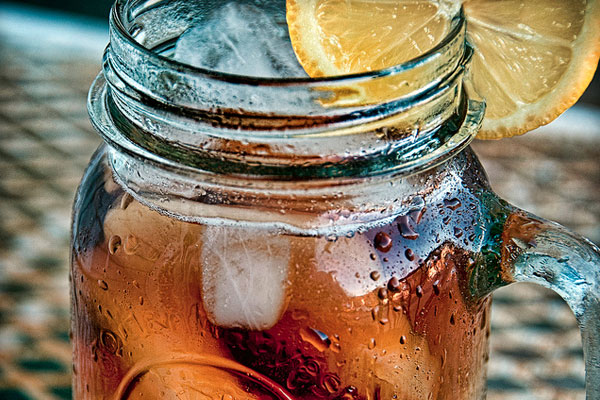 June 10th is National Iced Tea Day!
I prefer iced tea over iced coffee, I think. I'd rather have my coffee hot. The problem with ordering iced tea at restaurants though, is that they never have simple syrup around to sweeten your tea. You have to dump granulated sugar in it and clink noisily as you try in vain to dissolve all of it in your glass. I've never understood this, since simple syrup is common everywhere in Japan. Of all the varieties of fruity teas, milk teas and lemony teas that you can get today, the version I like best is what I drank for the first time while I was living in Japan.
It's called Brandy Tea and it's so easy to make I do it at home sometimes when I'm craving it on a hot summer day. You simply brew some strong black tea (Lipton tea bags are fine) and sweeten it as you prefer. If you do this when it's hot, it saves you a lot of clinking. I like mine pretty sweet because you have to compensate for the ice to be added later. Then pour it over a glass full of ice and stir to chill. The final amazing ingredient is just a small amount of cognac or brandy, maybe just a teaspoon for a tall glass of tea. Don't worry, there's not enough alcohol to make it a boozy drink—it just blends perfectly with the sugary, robust tea and adds a completely different dimension to an ordinary iced tea. The best way to drink iced tea, IMHO.
Here's a couple of Zojirushi recipes to help celebrate National Iced Tea Day:
Iced Black Tea
Iced Green Tea (Sencha)
June 18th is Father's Day! (yay!)
The day when us Dads finally get our due, even if it's only one day a year. No, I'm not complaining. It's great being a Dad and I love the attention, but I'm not the type to need things because I already have everything I could want. I'll have to start dropping hints soon so my family can spend wisely on me.
Take me out to dinner? Nah—breakfast or lunch is fine at our local Hawaiian place. Corned Beef Hash & Eggs for breakfast or Loco Moco for lunch; I wouldn't complain about either. To be honest, what I really like is my wife's homemade Spam Musubi. We always have good quality rice in the house, a very good cooker (Zojirushi of course), and good quality nori sheets. She always slices the Spam in generous thicknesses and she uses a secret sauce to flavor it (I think it's from a bottle, but she won't tell me what kind). Keep fresh in plastic wrap and I'm good for Sunday and the day after for my lunch at work, LOL!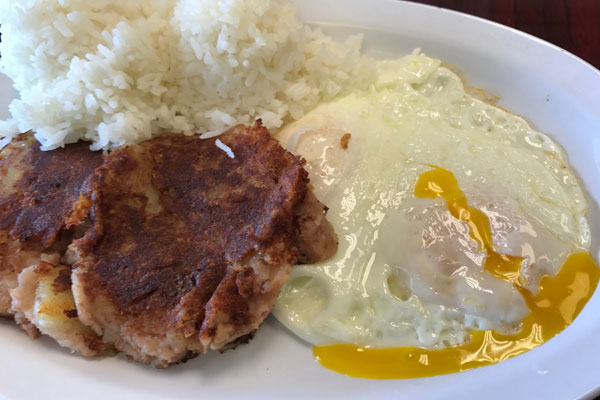 Gifts? Maybe they can get me a set of Legos so I can build the AT-AT Walker and recreate the Battle of Hoth from The Empire Strikes Back. Did I ever reveal that I was a Star Wars and a Lego nerd at the same time? Here's the carbonite freezing chamber from that movie. Enlarge to see the detail!
Princess Leia (to Han just before he gets dropped into the carbonite): "I love you."
Han: "I know."
That's just classic!!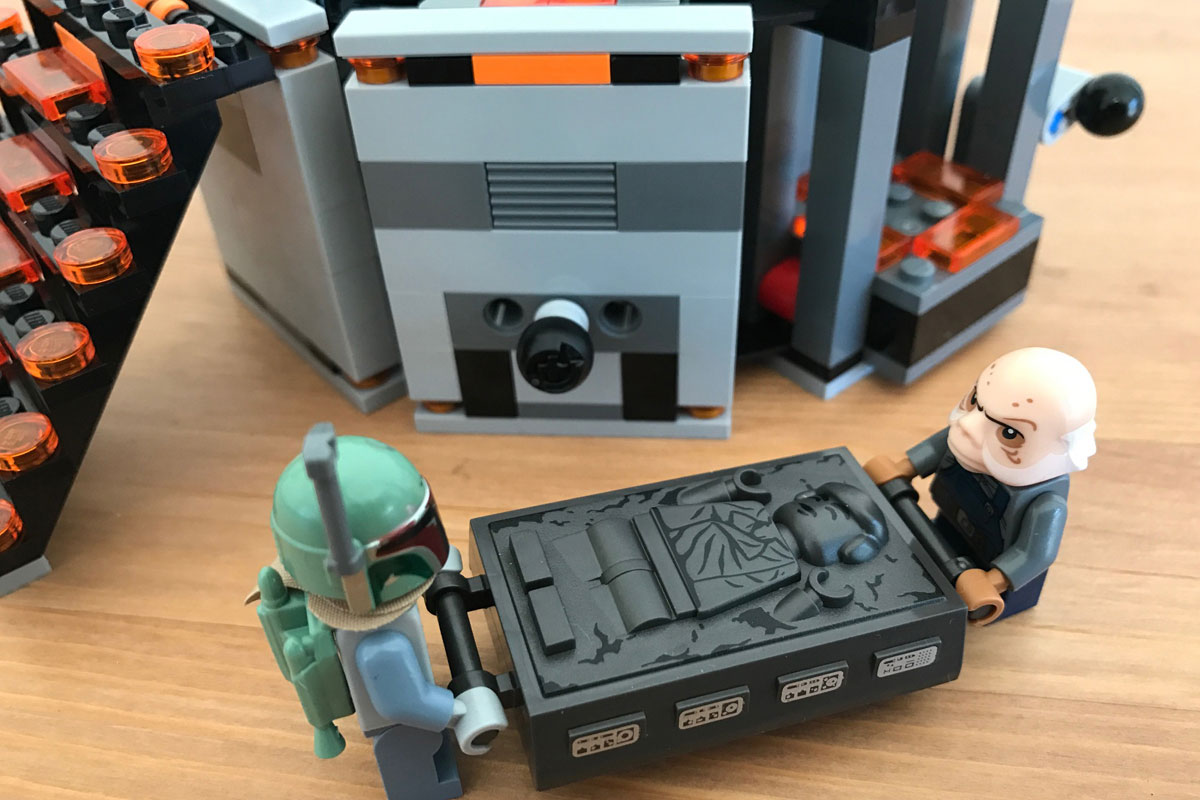 Here's a couple of Zojirushi recipes to help celebrate Father's Day:
Loco Moco
Spam Musubi
June 20th is National Ice Cream Soda Day!
To certain people that even care, there apparently is a difference between an "ice cream soda" and a "float". I guess the old-fashioned ice cream sodas were made with seltzer water, ice cream and a flavored syrup of one kind or another. The classic ones were mixed with chocolate syrup. A float is the same thing except with pre-flavored soda like Coke, root beer or orange soda. Personally, my favorite kind of ice cream soda is the Japanese "Melon Cream Soda" that's difficult to get here. This is the classic (in Japan) green drink that I would always ask for when I was a kid. It's easier to make your own than trying to find one at a Japanese restaurant here—get some green Melon Soda at a Japanese market, drop in a scoop of vanilla and you'll see why some of us never outgrow it!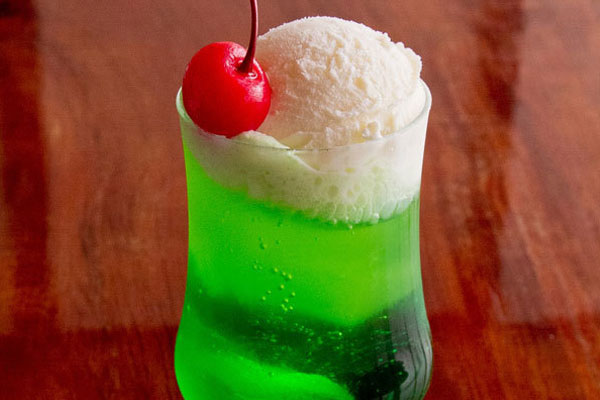 June 21st is the Summer Solstice!
The first day of summer and the longest day of the year! Living in the hot, humid days of summer in Tokyo, I used to hate summer—twice a day showers, loss of appetite, having my glasses fog up everytime I stepped into an air-conditioned building, dreading that my next train wasn't air-conditioned, etc. But SoCal summers are the best time of year for me now! I can't help but appreciate the longer daylight, and we don't get humidity! I don't miss summers in Japan. Shown below is a farmer couple taking a break from the heat after working the sugar cane fields of Okinawa.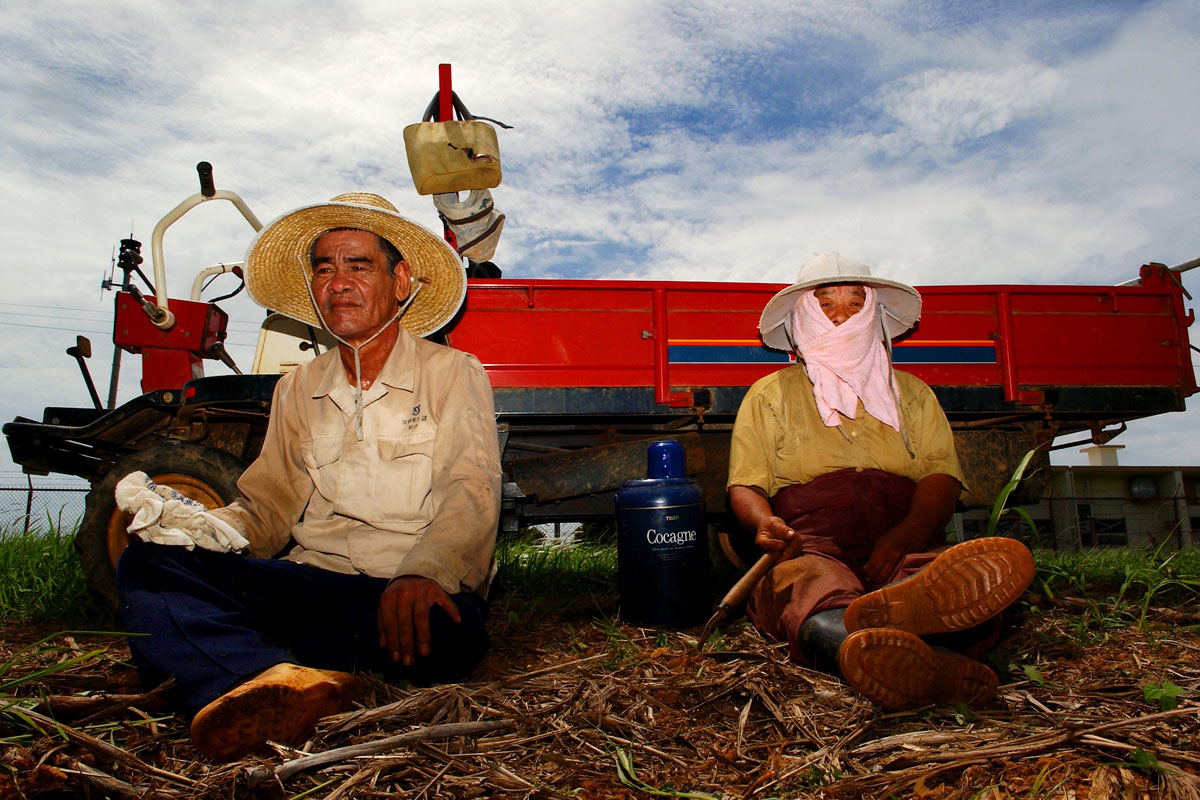 So if June 21st is the longest day of the year (for the Northern Hemisphere), when we get the most direct sunlight, why isn't it necessarily the hottest day, too? Because earth's oceans take longer to absorb and release heat than the air or even land. Even though we're getting maximum sun in June, the oceans and the land are still relatively cool from recent spring temperatures. Gradually though, the effects of the sun catches up and all that heat starts to release into the atmosphere—which is why the hottest summer temperatures start to take effect in late July or August. So logical!
What do you like about June?
Photo credits: Melon Soda by Japan Centre; Ice Tea by Przemyslaw Idzkiewicz (creative commons); Farmers by Tech Sgt. Rey Ramon, U.S. Air Force; and Bert Tanimoto